Although the subject matter is a month late (or perhaps just eleven months EARLY) I thought you might get a kick out of a recent crafting session I experienced. I bought this advent calendar during the after Christmas sales. It was my intention to give it a bit more "pizazz". Over Embellished Yes It Is Possible.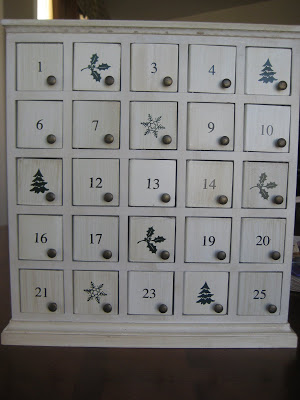 Over Embellished Yes It Is Possible
Out came the scrapbooking paper, embellishments, and glue. I spent HOURS on the layout. (When it is actually Christmas time I will write a post going into more detail.)
Sweet boy was off on Monday for the MLK holiday and he loves to craft. So we spent some time gluing everything on. We had a good time and he felt proud of our creation.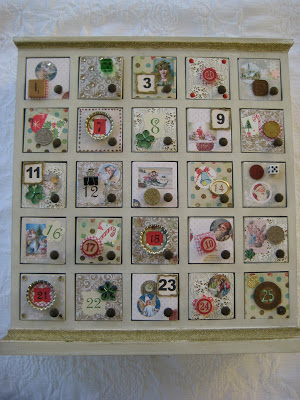 Mr. Decor, you know the guy who has a degree in aeronautics and actually works with rocket scientists, took one look at it, smiled and said "You and your glitter." (It's true, it's a sickness.)
Then he asked, "Do the doors actually open?" 
As I was fixing dinner, I half mindedly said, "Yes, of course, they open." 
Mr. Decor then proceeds to open and close every single door. Almost…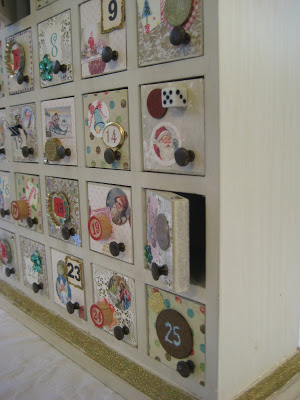 Houston we have a problem with doors 2, 20 and 21. They are so over-embellished that they can't fully open.
Sweet Boy came to my deflated rescue. "Mom, we're not changing it. I'll just have to be extra careful when I open those doors."
I love this boy. His wife will too someday.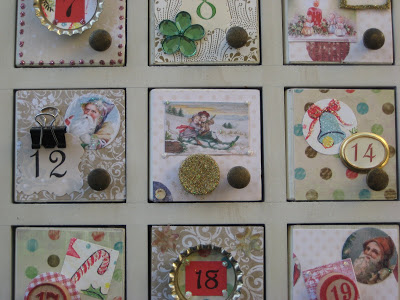 Oh, and yes, I have no number 13. Anyone out in blog land have a lucky 13 something or other about the size of a quarter they want to send me?