Now that I have your attention, I'd like to say that I have not purchased gift tags in many years. I create Free Gift Tags from the stack of Christmas cards we receive in the mail. You don't have to be green with envy. I'll show you how to make your own.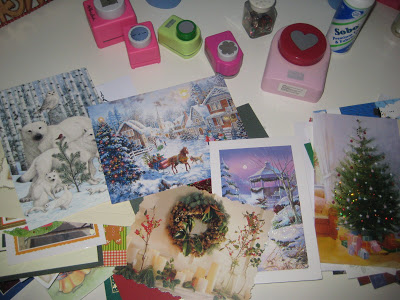 Free Gift Tags
First I put on my elf shoes. I love these shoes and it's the only time of year I can wear them without attracting strange looks. But, you can skip this step.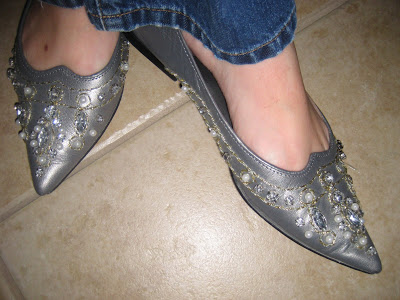 Next, sift through your pile of cards. Sadly, a few will not make the cut and will go into the circular file. A few examples are shown below.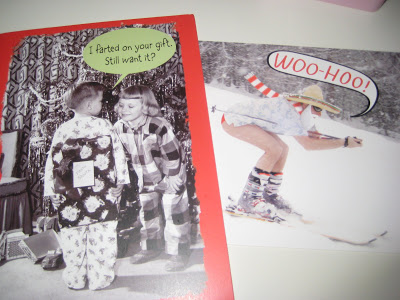 Grab a puncher and go to town.

Does anyone else place their puncher upside down so that they can see what they are punching out?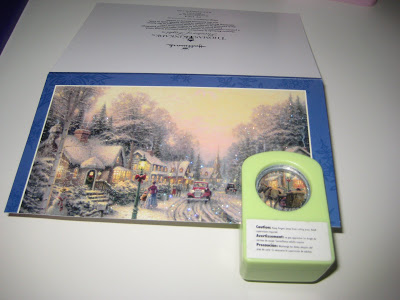 Even the cards that have writing on their interiors get punched. Later on, they will be made into really cute tags.