As September draws to a close so too ends a series Healing Havens Part 4. It is my hope that you have logged onto the NOCC website and have become more aware of the quiet warning signs of ovarian cancer.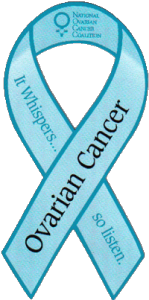 Healing Havens Part 4
I have saved a very special Healing Haven for the last. When I met Linda she was currently battling ovarian cancer. She told me that it was such a shock to be diagnosed with the disease as she had just recently won a major cycling championship and felt she was in the best shape of her life. Linda was going through chemotherapy and spent a lot of time in bed. She wished for a more restful and beautiful space.
The two pictures below are of the space BEFORE.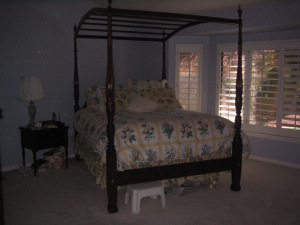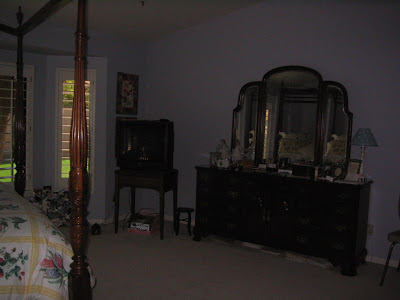 Here are the AFTER photos. I will never forget the joy on her face. She told me how nervous she was to have me in her home, but the final redesign was more than she could ever hope for.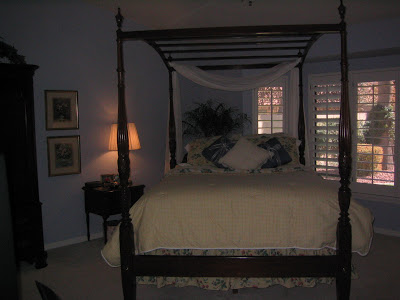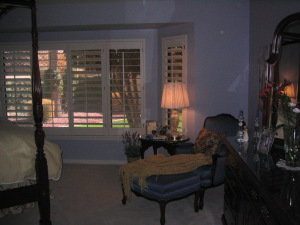 We began to plan redesigns of the other rooms of her home and became fast friends. I have never met anyone as positive and full of life as Linda.
Sadly, the chair below is now forever empty.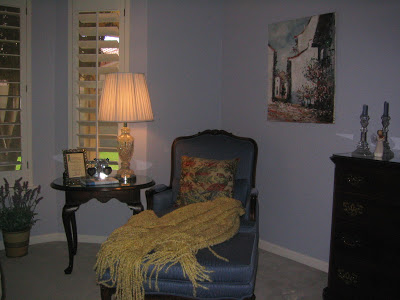 Linda lost her battle with ovarian cancer a few months later at the very young age of 47. I promised Linda that I would continue my work in creating Healing Havens, but more importantly, I would tell her story. Linda had had some slight stomach discomfort and a feeling of bloating but just dismissed it. By the time she went to the doctor she was diagnosed with stage 4 ovarian cancer. There are just four levels.
Ovarian cancer symptoms whisper. Please listen carefully.
Laura
This post is dedicated to my dear, sweet friend, Linda Susan Guzylak. You are greatly missed.