This is Healing Havens Part 3 in a series acknowledging September as Ovarian Cancer Awareness month.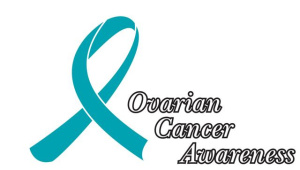 Healing Havens Part 3
For this healing haven, a great room was selected. My friend and ovarian cancer survivor Marge and her husband spend many hours in this room. They read, play games, and watch tv. As she had recently moved into the home she desired to put her personality into the room.
This was a BEFORE shot.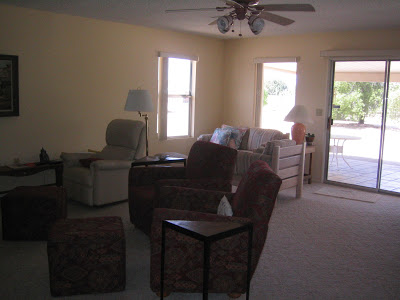 In the AFTER shot you can see a dresser that was brought in from the garage as well as other furniture that was rearranged.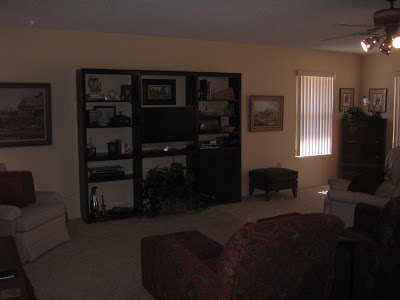 Another BEFORE shot of the same room.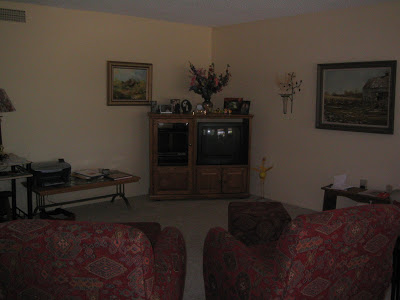 In the AFTER shot you can see the use of a favorite chair and artwork to create a cozy reading corner.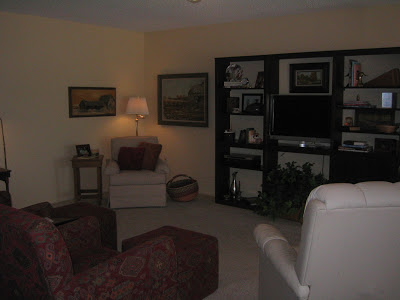 In volunteering to create Healing Havens for those battling or surviving ovarian cancer I have received more than I will ever give. I have been blessed with eternal friendship with strong, funny, wonderful and above all, wise women like the wonderful Marge.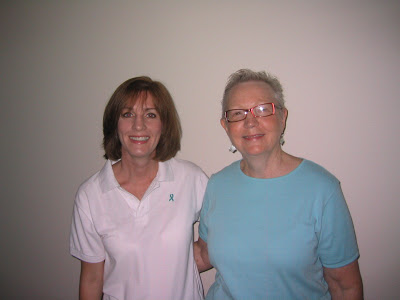 Marge's story may be unlike anything you have ever heard before. Several years ago Marge had a hysterectomy. Years later she had some of the Ovarian Cancer warning signs but didn't think about it due to her prior surgery. After several tests, she learned that she indeed had ovarian cancer. How is this possible you might ask? Each month as an egg bursts through the ovary towards the fallopian tube there are ovarian cells that are also released into other areas that surround the female reproductive organs. It is possible for these cells to become cancerous later on.
In creating Healing Havens I have been provided with an opportunity to obtain knowledge such as this that could someday save my life or the life of someone I love.
For additional information on the quiet warning signs of ovarian cancer please visit the NOCC website.
Laura