I am turning 40. Let us celebrate with A Party Fit For Marie Antoinette.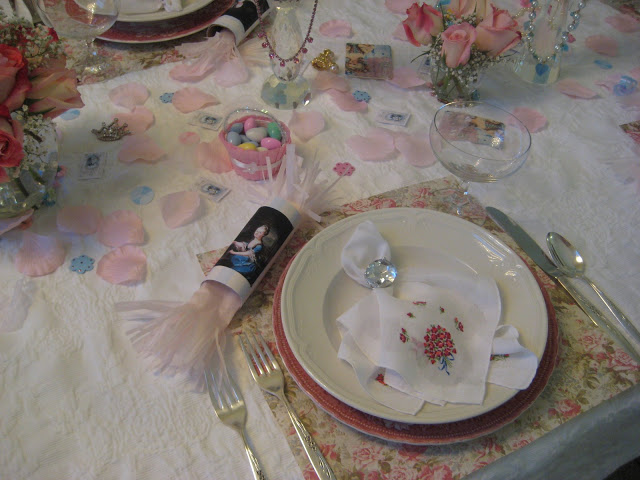 A Party Fit For Marie Antoinette
The table is dressed with a matelasse cloth covered in roses, candy, confetti and images of the queen. Crystal candlesticks are dripping with jewels. At each setting is a collection of antique silver and China topped with a vintage handkerchief to be used as a napkin. In the center of the napkin is a ring fit for such regal guests.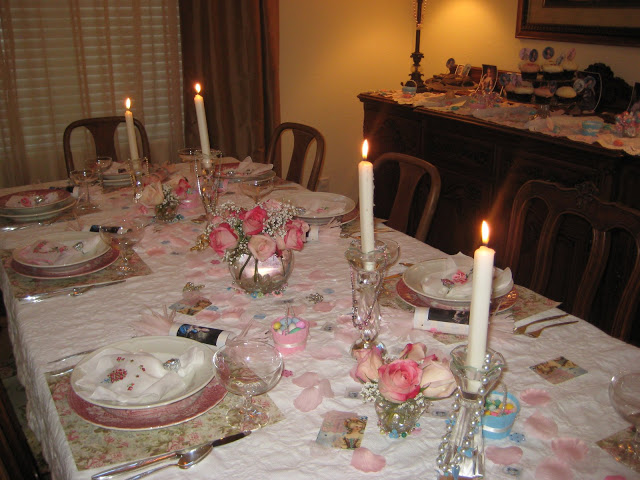 A favor was placed to the left of each place setting and includes a string of pearls, candy, and confetti.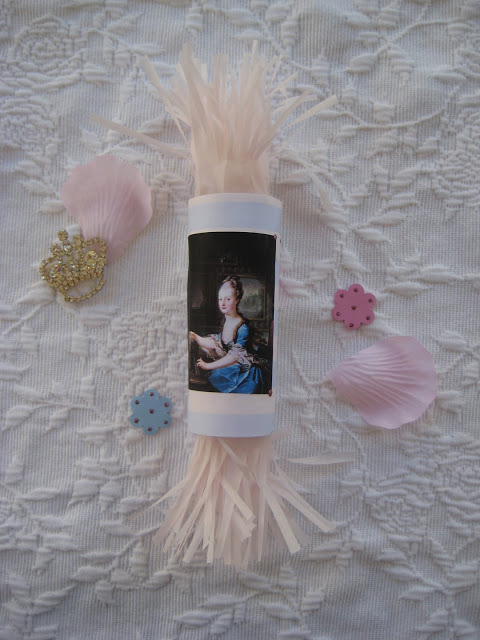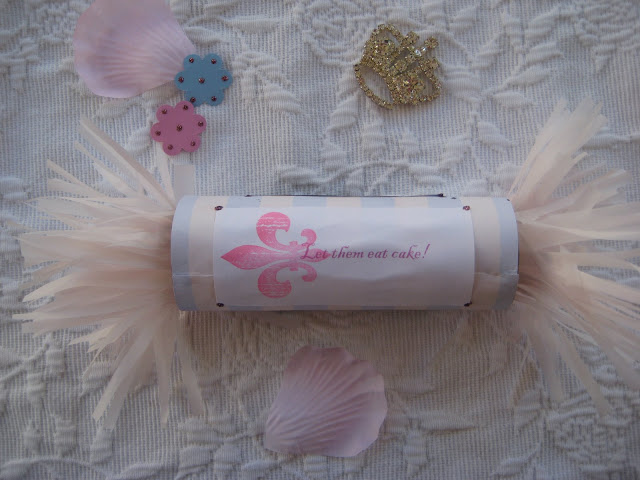 Bathroom tissue rolls have never looked so fine!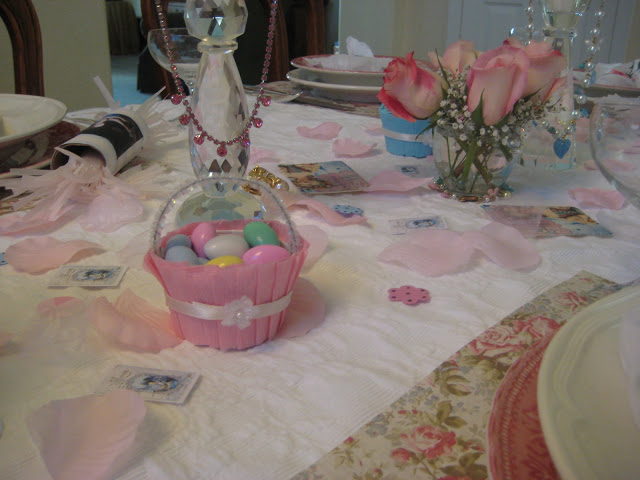 I have also made some blue and pink nut cups.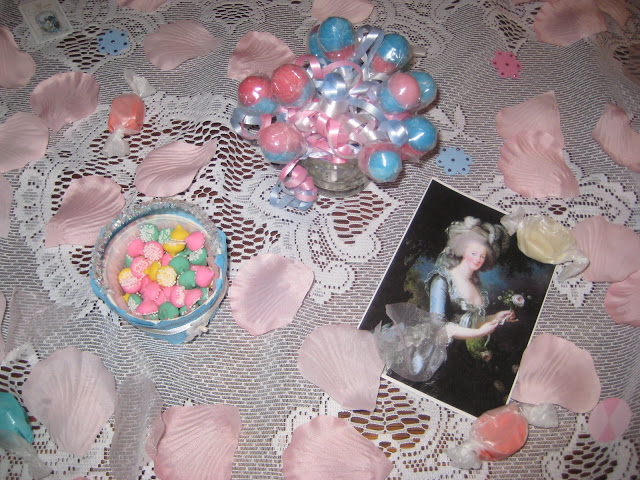 You can't have a party without cupcakes. I made the toppers from images of the queen printed on card stock. A toothpick was glued between two back to back circles.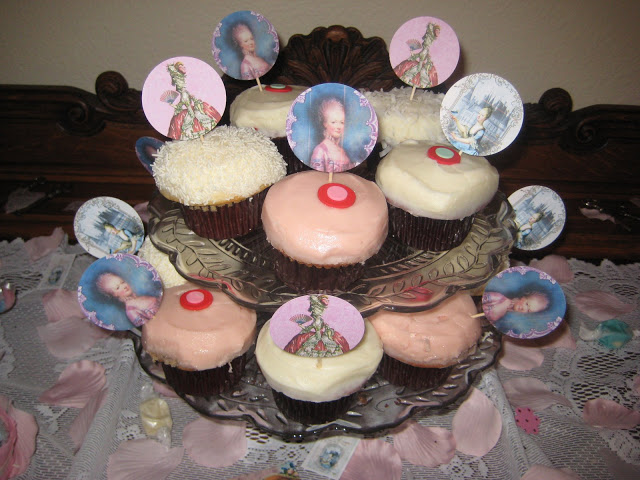 Our ladies in waiting are The Fashionista and Hannah. They shall be serving a dinner of french onion soup, salad with french dressing, cordon bleu, green bean almondine and scalloped potatoes.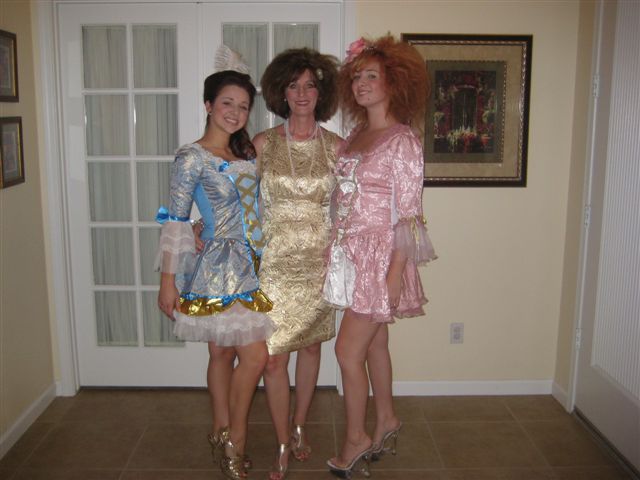 Although the invitation instructed that "Men, children, and beasts are most unwelcome…" perhaps we can make an exception for my darling court jester, Rudi.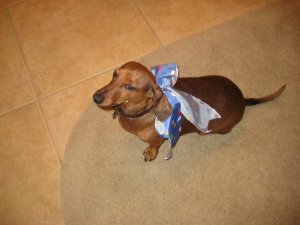 Touches of
the queen can be found in every room in the house.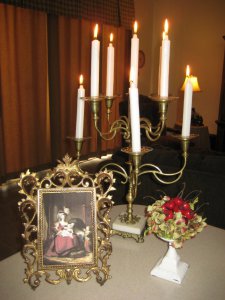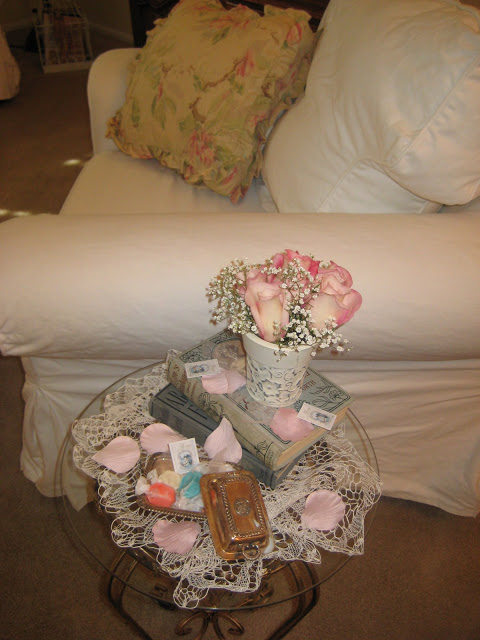 Even the ladies in waiting have a special table just for them in the kitchen.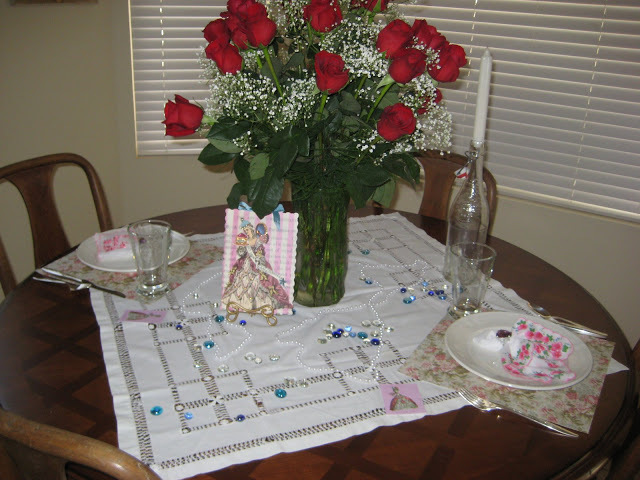 Of course, Marie Antoinette is playing on the big screen tv. The movie is muted though while music from various French artists is piped through the surround sound for total ambiance.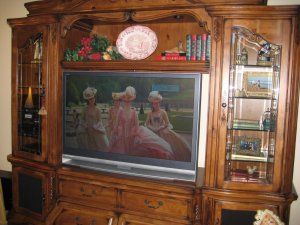 My daughter, a fashion design student has created my look. She says it is Modern Day Marie.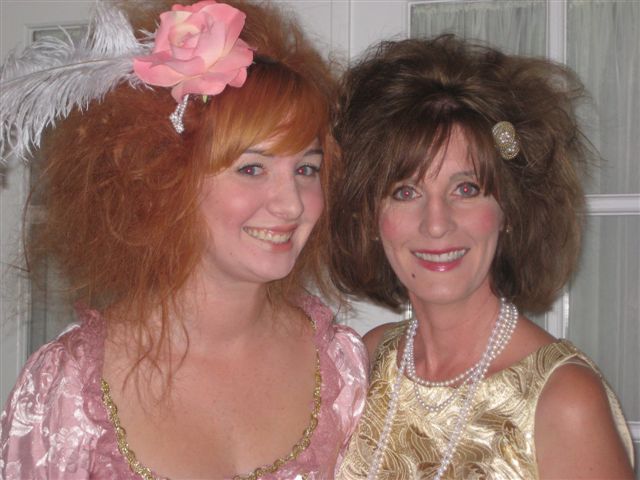 I've set up an area where each guest will have her portrait made.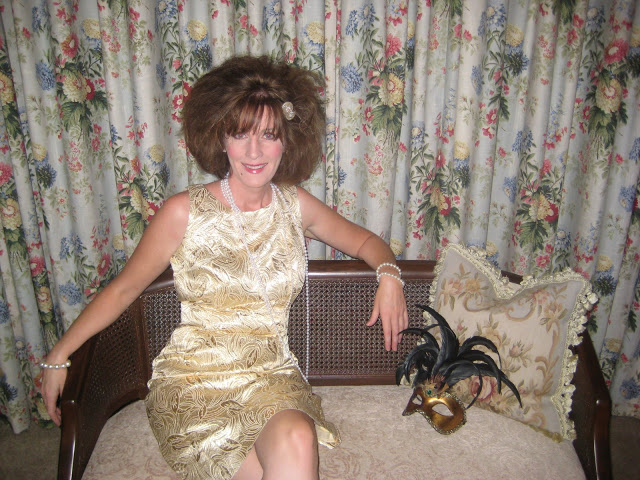 I hope that you had a good time! Don't forget your parting favor.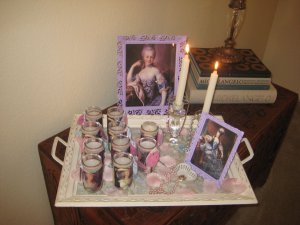 It is a rose scented candle with an image of Marie Antoinette. The round fleur de lis tag reads "Merci" on the back.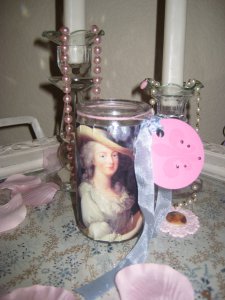 The back of the candle includes the famous quote: "Let them eat cake!"
The Duchess of Decor