Many of you have now probably heard of the passing of legendary fashion designer Yves St. Laurent. But perhaps you have never had the chance to view his former homes. Here are The Homes Of Yves St. Laurent.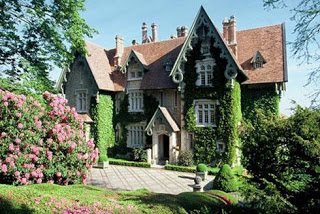 The Homes Of Yves St. Laurent
This Normandy Villa was purchased by St. Laurent in the 1970's. He spent many years restoring the Napoleonic era home.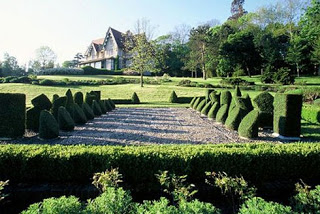 The property is approximately 52 acres and one small garden features hedges in the shape of chess pieces.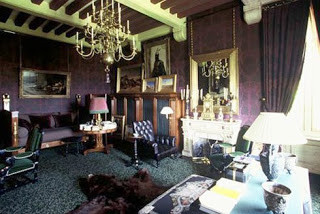 Of course, this purple damask living room is for a man. It has a bear skin rug.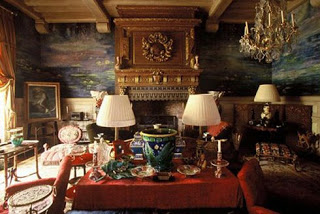 Another living area is wallpapered in Monet's water lilies.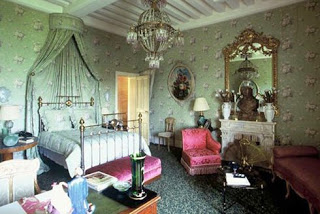 There are nine bedrooms, each named for a character in Marcel Proust's "Remembrance of Things Past".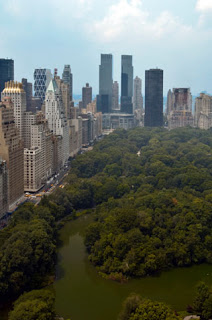 This is the view of St. Laurent's former New York apartment located in the Pierre Hotel.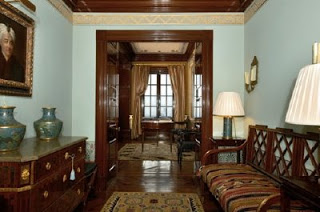 The color of the entryway walls is a wonderfully soothing blue.
The bedroom also has quite the view.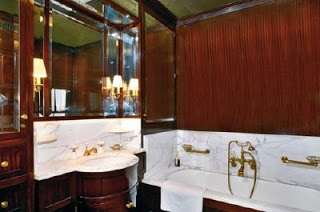 What a yummy marble and mahogany bath.
The sitting area featured hand stenciled linen wall coverings.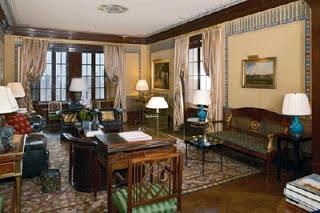 "Fashions fade. But style is eternal." ~Yves St. Laurent
Laura
You May Also Enjoy: