Carrie Bradshaw Gets A New Apartment. Many SATC fans recognize this brownstone stoop as the entryway into the apartment of ultimate N.Y. single girl, Carrie Bradshaw. I was invited to attend the premiere of the new movie this past Tuesday here in Phoenix. Wanting to be kind, I have since somehow managed to reign myself in and keep the decor gushing to myself. But now that the movie has opened worldwide, let the games begin!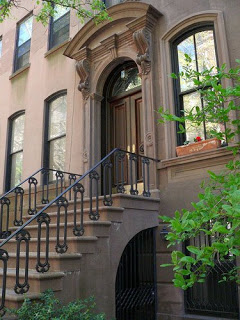 Carrie Bradshaw Gets A New Apartment
The costume design and sets of the film had received tremendous hype and neither disappointed. Carrie and Big finally got engaged after 10 years and moved into a penthouse apartment that is absolutely breathtaking.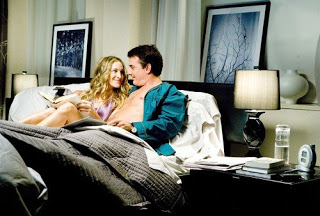 The wedding is set to take place in the New York public library. A location perfect for our literary heroine.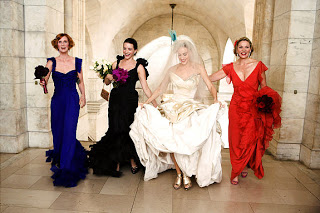 Alas, there is a glitch and the wedding does not take place.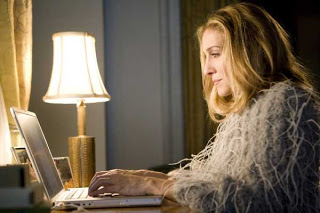 Carrie moves back into her old brownstone and finally gives up the folding table "desk" that she has used to write numerous columns and three best sellers on. She actually hires a decorator and the result is still Carrie but 100% delicious.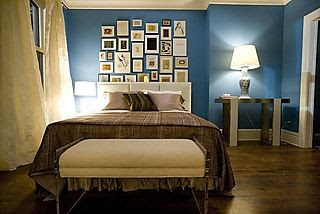 The "Love Too" carpet used as art hanging near Carrie's entryway inspired the new glorious blue wall color. Sigh~ love. It is by Paul Smith and is available from The Rug Company. Its colors inspired the apartments new palette. Sigh~ love.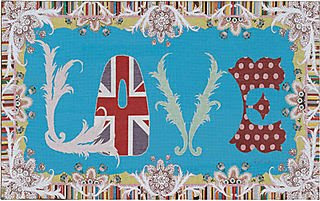 Still roomy enough to seat all her friends.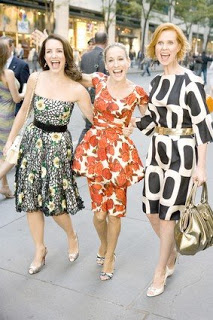 It is those friends that make it possible for Carrie to carry on with her life.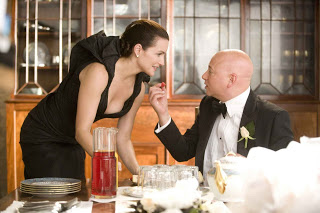 The ever sweet Charlotte remains in her lovely Park Avenue apartment with husband Harry. When someone finds out where the lamps next to their couch come from, let me know. Pure metallic circular loveliness.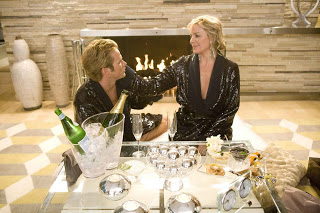 Samantha has moved to Southern California with Smith and her oceanfront home is all modern west coast sleekness.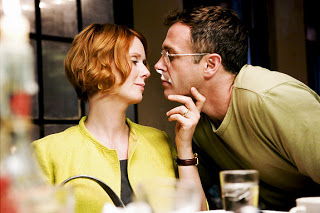 Miranda's home in Brooklyn continues to be the red-headed stepchild and receives no attention.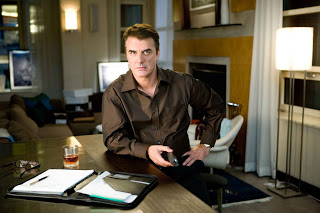 Mr. Big stoically continues residing in the penthouse pining away for his lost love.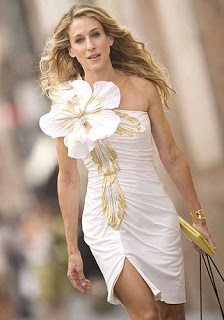 Carrie once again epitomizes successful singledom while looking fairly fabulous.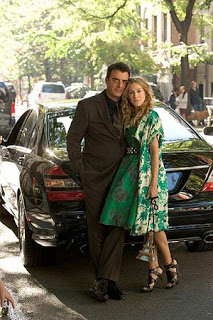 But never fear, this is Hollywood, where dreams come true.
All movie photo stills are courtesy of Craig Blankenhorn/ New Line Cinema.
Carrie Bradshaw Costumes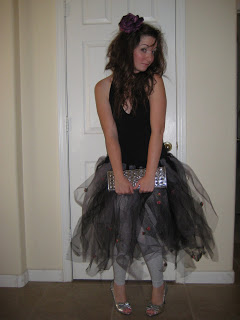 The hostesses of the premier encouraged attendees to dress up. My daughter, the Fashionista rose to the occasion in her own design.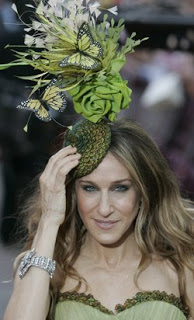 I received inspiration from SJP's London premiere ensemble.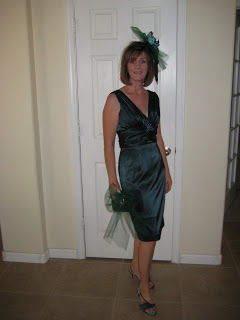 My dress was one I had hanging in the closet that I accessorized with a vintage brooch. I embellished my handbag and dyed-to-match shoes with rhinestones and peacock feathers.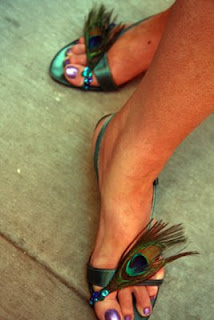 Here is a closeup of the hat I created that featured a peacock and of course Carrie's signature rose motif. The construction involved a small wood base and lots of love from my trusty glue gun.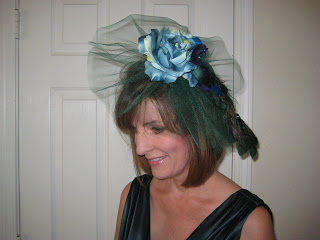 Still, by the end of the night, the weight of it had me feeling like this.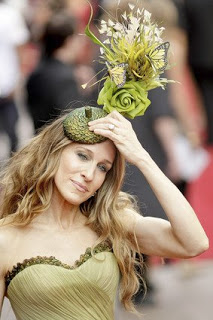 Yet the pain was ultimately worth the pleasure of winning first prize in the "Ultimate Carrie" contest. I received a cute wicker suitcase filled with Philosophy products and gift certificates for cupcakes and spa treatments. (Not that they will necessarily be redeemed in that order.)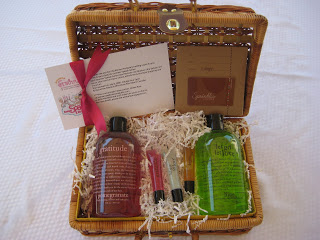 Have a fabulous day,
Laura