I have always loved looking at Before and After Pictures. I imagine this is because it provides inspiration and ideas of what can be done. The photos below are from a project I have been working on for over a year. As with any renovation, there has been surprises and challenges.
Before and After Pictures
1. Kitchen~In the before picture of the kitchen, you will notice that the design called for an entire bank of cabinets to be removed. This really opened up space. Other cabinets were added near the attached atrium so the homeowner did not lose any storage space. While the layout of the kitchen remained basically the same to help control cost, it now is a very warm and inviting space.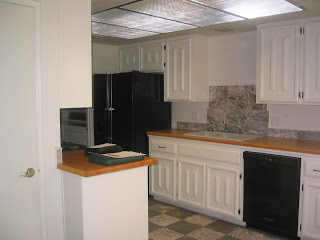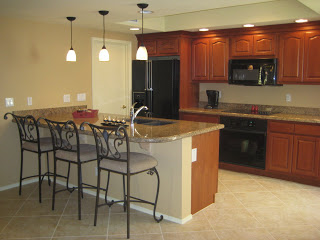 2. Family room~ This area is attached to the kitchen. The coffee table top is actually hinged and can be raised to eating level.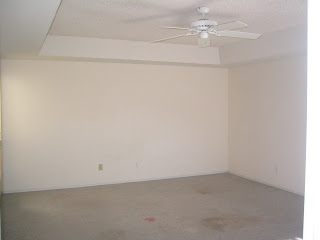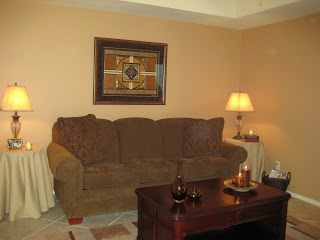 3. Master bath~ Yeah baby! The in-ground bathtub really said 70's. It was an injury waiting to happen for the retired owner. The request was for a spa atmosphere. I feel relaxed, do you?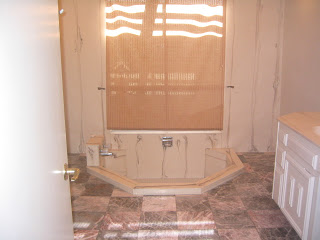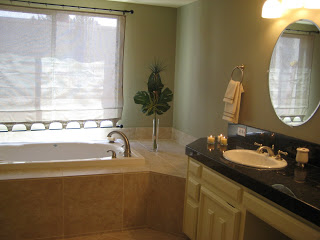 4. Guest bath~ It never ceases to amaze me what a fresh coat of paint, a new countertop, faucet, a smaller mirror, and lighting can do for a room. The bathtub was also reglazed and looks brand new.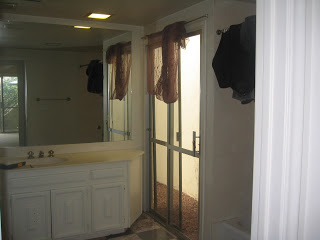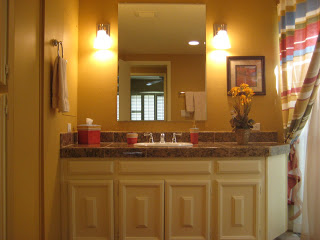 5. Guest bedroom A, B & C~ This room had a budget of $1000.00. That included having to purchase the mattresses and furniture. I love places such as Target, Marshalls, and Ikea don't you?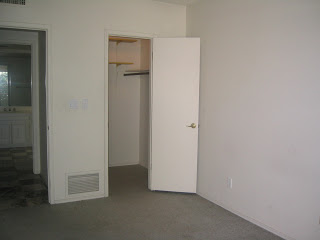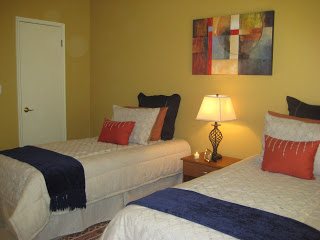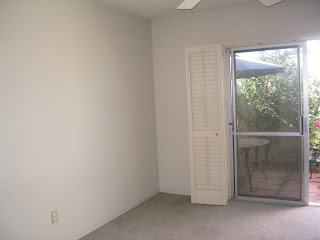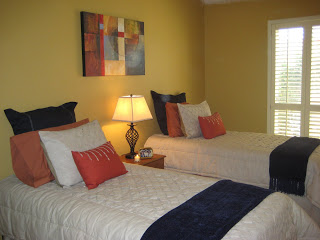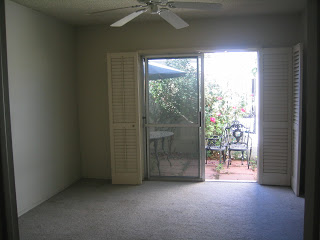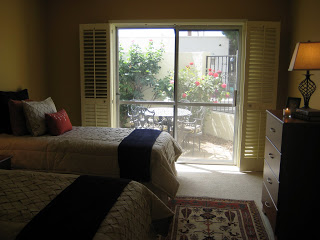 Thank you for taking the time to view my photos.
Laura