Springtime Soiree Party Favors. This spring I will be attending a few gatherings and parties as well as hosting one. I needed 24 swap gifts for an upcoming luncheon and decided to share the sweet scents of springtime by creating lavender sachets.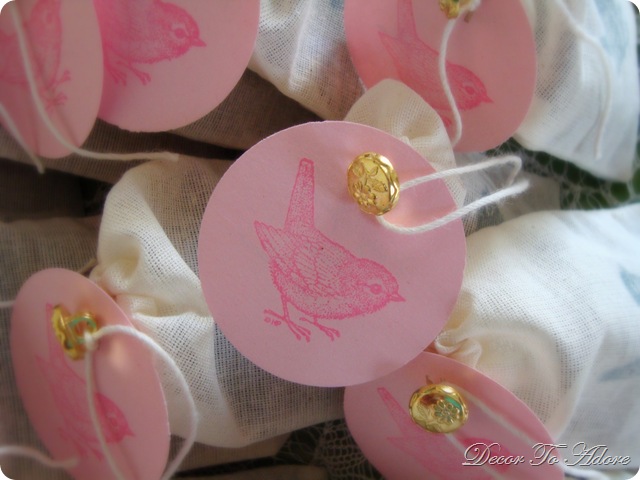 Springtime Soiree Party Favors
I found 25 muslin bags on Etsy and stamped a sweet tweet onto the front of each bag. (You can use any type of stamp, but make sure your ink works well on cloth.)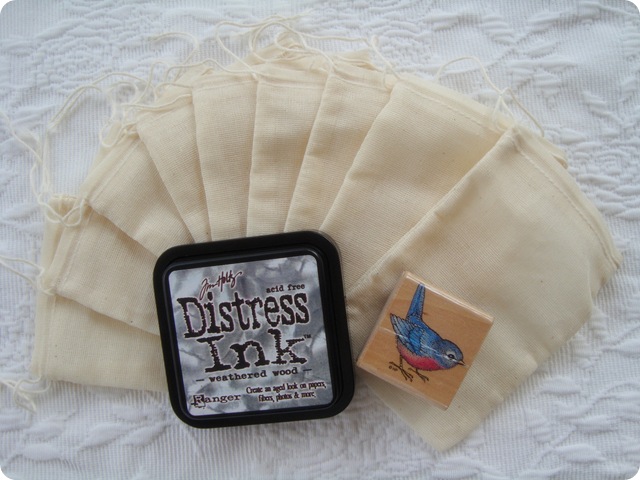 Each bag received a teacup full of dried lavender. (I purchased a half pound of lavender on eBay.)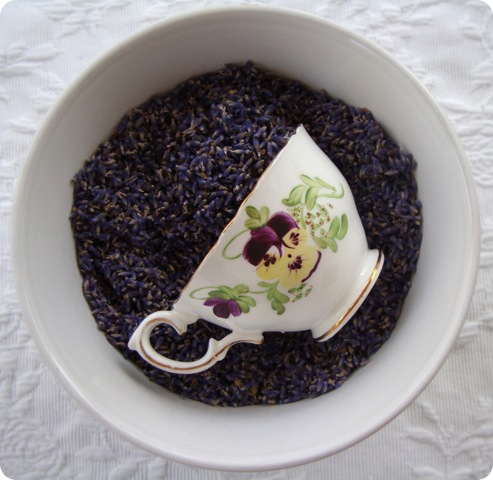 I then typed up "Happy Spring from Decor to Adore" and printed this onto a piece of pink cardstock. (You could use any color.) The greeting was punched out, stamped and hole punched. I then attached the tag to the bag along with a sweet gold button that featured a floral motif. (The buttons were leftover from a past project~ wouldn't pearl buttons also be lovely?)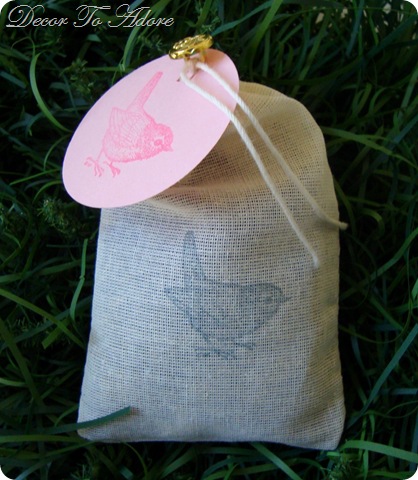 I so wish that there was a "Scratch and Sniff" button on computers because the scent is SO heavenly.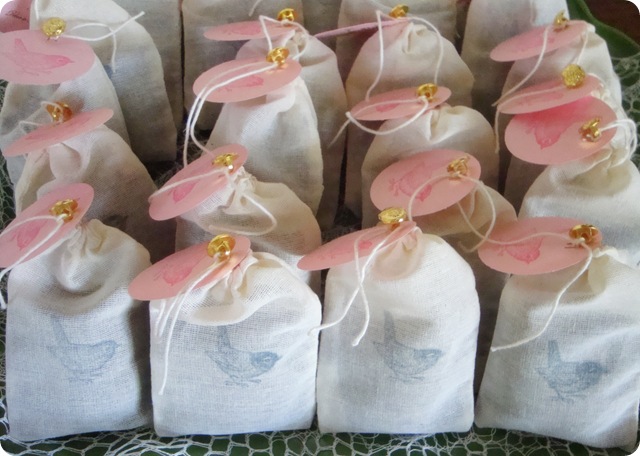 Since I had a bit of lavender left over I filled up a few other bags that I had sewn up.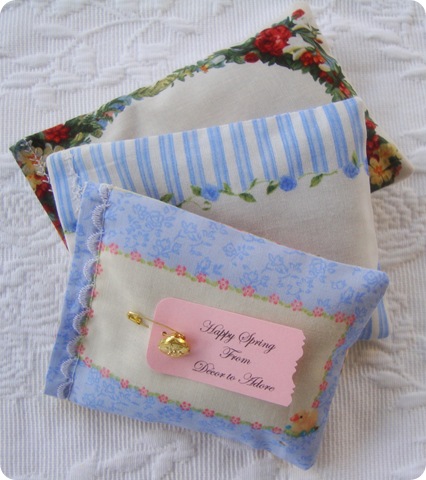 I also took scraps of various fabric I had on hand and sewed them together to create a bag. After being filled with the dried lavender they were closed with a vintage pin.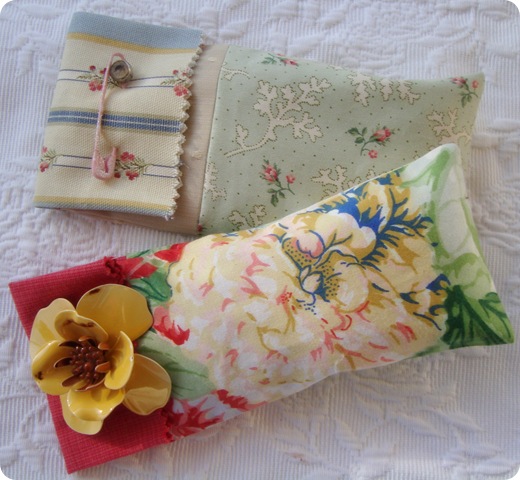 The next few weeks will showcase springtime ideas and crafts that I hope you will enjoy.
Laura