Peep Party Cup. Every Easter I try to make my wee special peeps something special. With the current economy, I tried finding inspiration at the dollar store.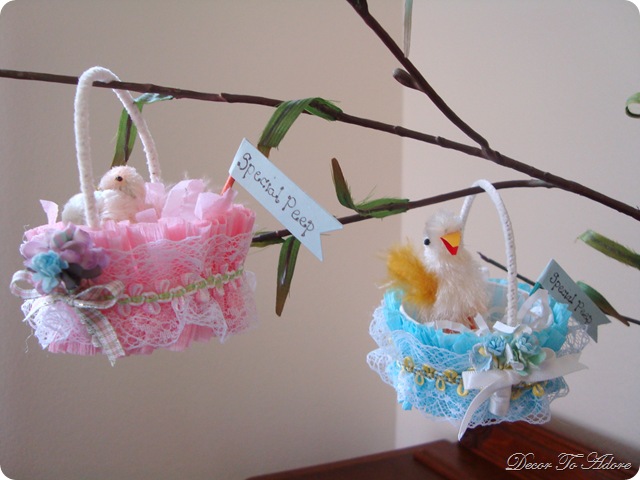 The Dollar Store Supply List
Paper party cups and crepe streamers in the party section. $2.00
The pipe cleaners were in automotive. ??? $1.00
Shredded crinkle paper in the gift wrap section. $1.00
I had the lace, ribbon, glue, and vintage paper posies and peeps at home. But I did see new peeps and silk flowers at the store as well.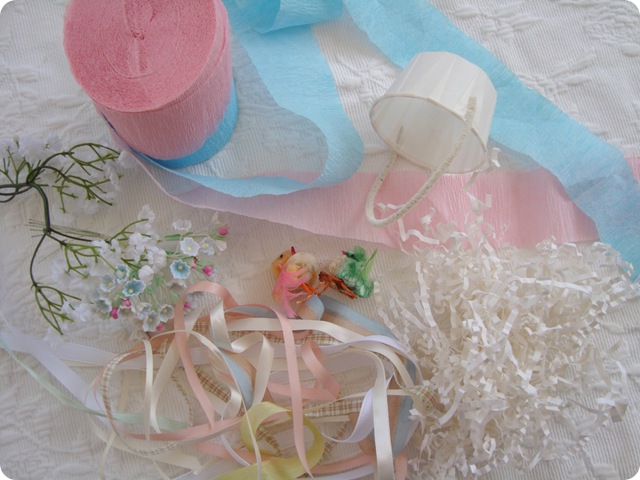 Using plain white glue that I had purchased for another dollar store project I glued the pipe cleaners onto the paper cup.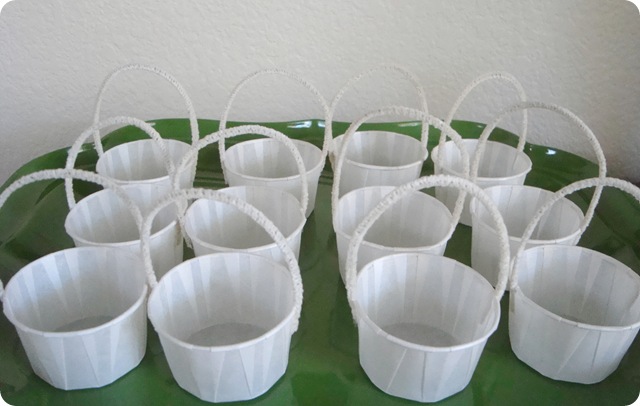 I took a small section of crepe paper streamer and gathered it on my sewing machine to create a "cuff" to place around the paper cup. (You could also do this by hand.) I then glued the cuff to the outside of the paper cup.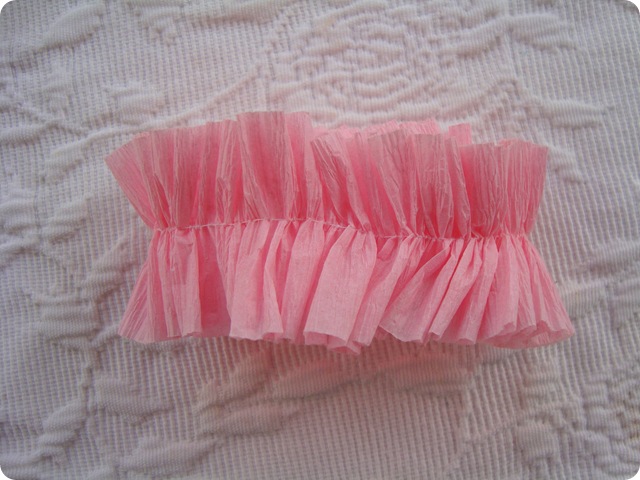 Then the fun began. I added a wee bouquet of flowers and some pretty lace and ribbon onto the crepe wearing cup. A bit of paper shred and a sweet peep were placed inside of the cup.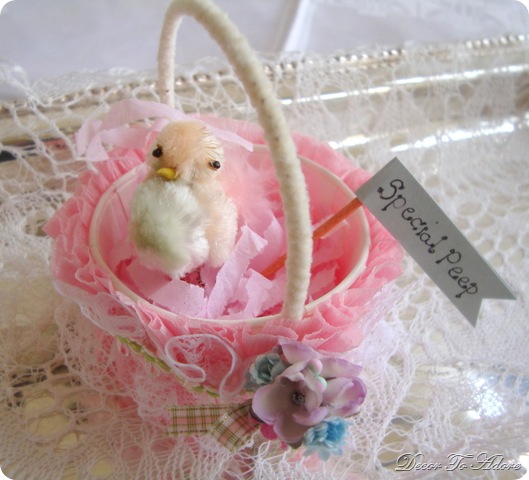 Peep Party Cup
Here is Sweet Boy's cup: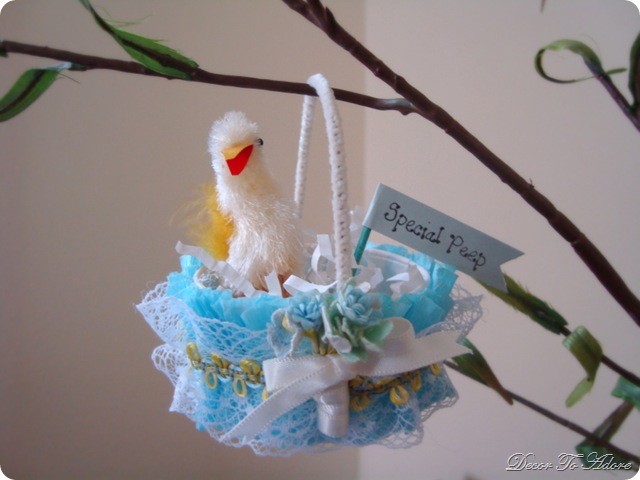 A perfectly pink treasure for my Fashionista: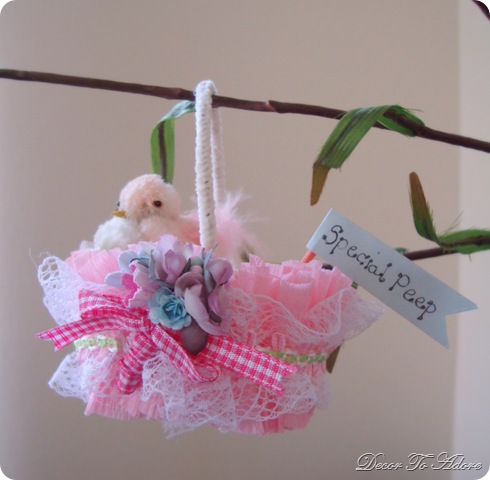 I hope you have been inspired to create your own dollar store treasures.
Happy Spring to all my special peeps!
Laura