Alice in Wonderland Labels. Recently Lindsey from Living With Lindsey issued a challenge. Create something cute using only $5 worth of products (or less) found at the Dollar Store. I would like to think I rose to the challenge by creating some unique mailing labels.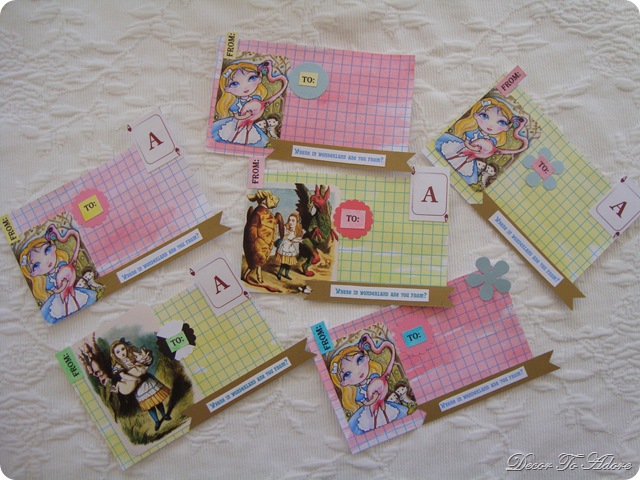 The Supplies
A pack of 3 x 5 cards that featured graphing squares. $1.00
In the kid's section and picked up a simple watercolor paint set. $1.00
In the teacher's section one bottle of white glue. 50 cents
A packet of scrapbook paper. $1.00
I then went home and made a watercolored mess.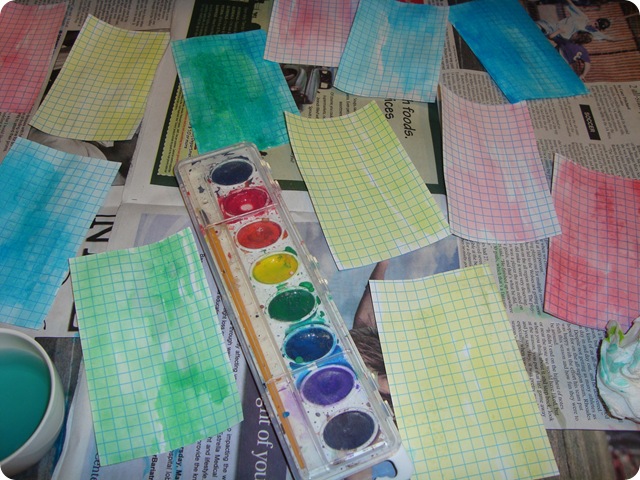 Several Alice and Wonderland images were found on the computer and printed onto the scrapbook paper and cut out. I also punched out some fun shapes and printed out the phrase "Where In Wonderland Are You From?"
Time was spent playing around with the layouts and then glued everything down.
Tip: I placed the images under a heavy phonebook while drying so the edges wouldn't curl up.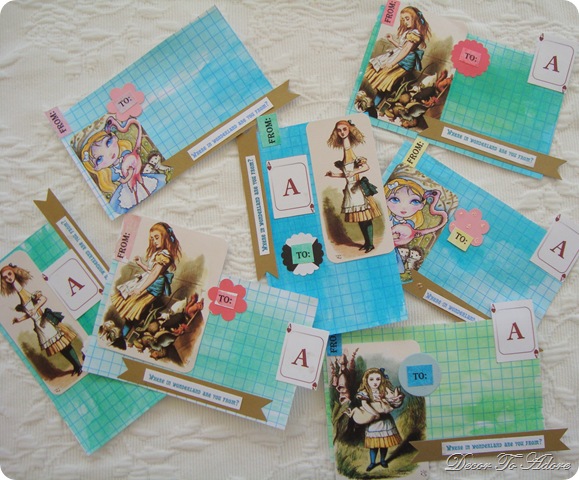 Alice in Wonderland Labels
I love the colors in this label.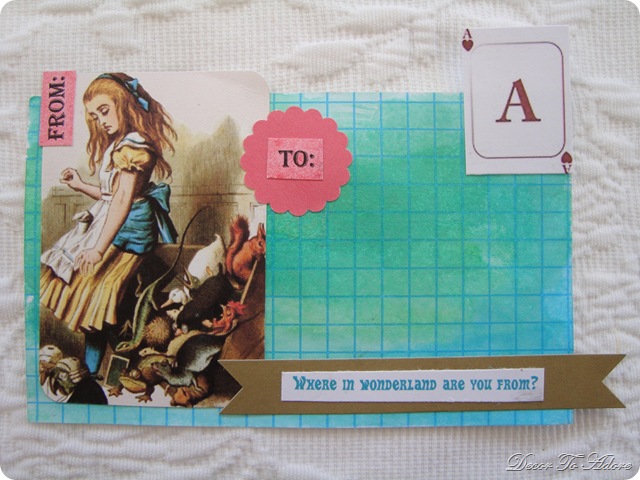 A vertical layout emphasizes Alice's long neck.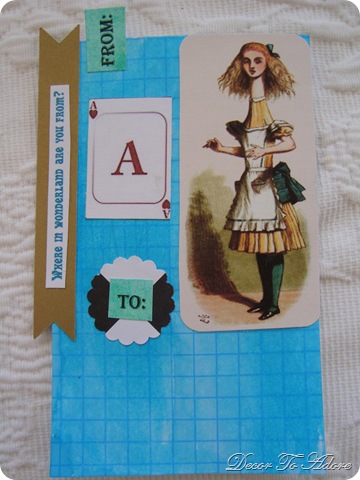 Sweet springtime shades.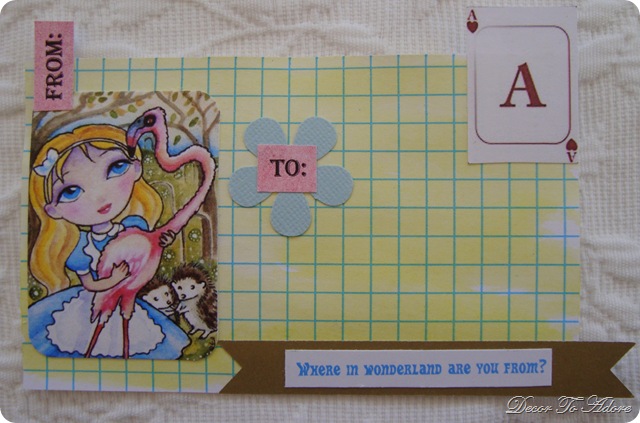 Pretty in pink.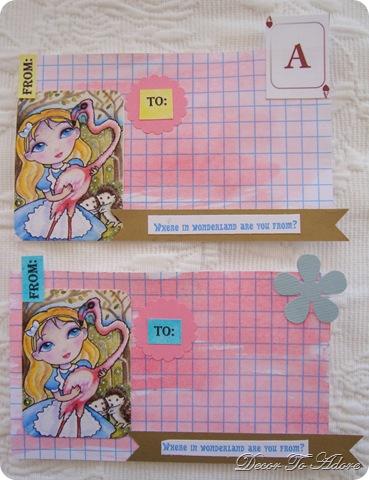 I photocopied all of the labels once they were dry and now all of the packages I send out from my Etsy sales will have a sweetly creative touch.
Did you rise to the challenge?
Laura
Another Dollar Stor Idea:
Anthro Inspired Dishtowel