Hello and welcome to The DIY Home Planner Bathroom Week 2. Last week we talked about Space Planning and Paint Colors.
Last Week's Progress
In terms of Space Planning, the wimpy old crown molding was removed.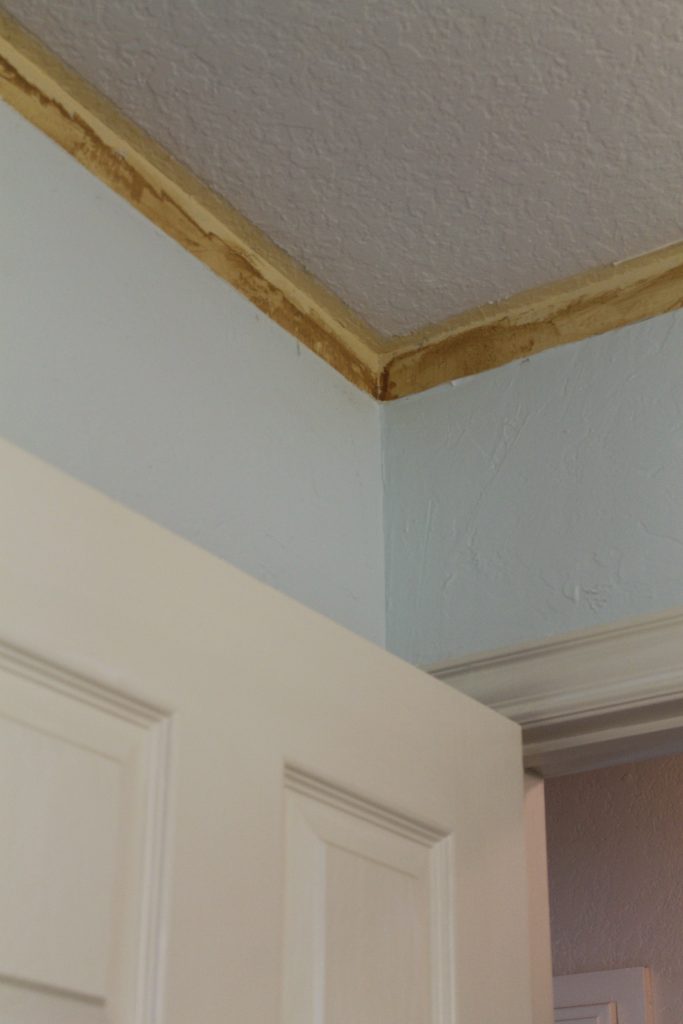 The transformation of the overhead cabinet began…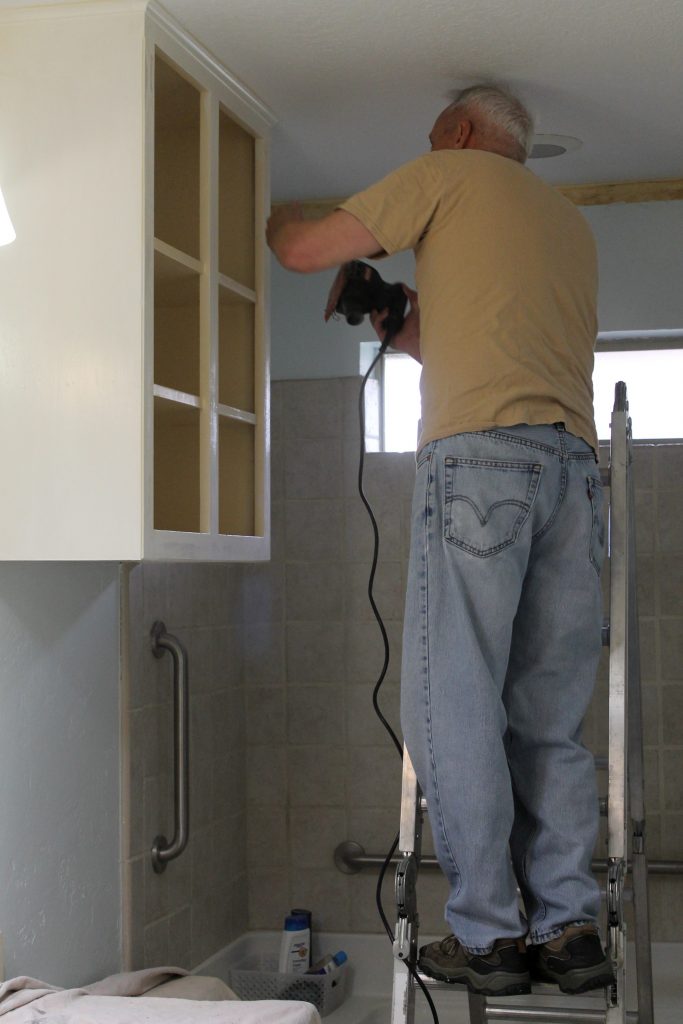 …think molding and corbels.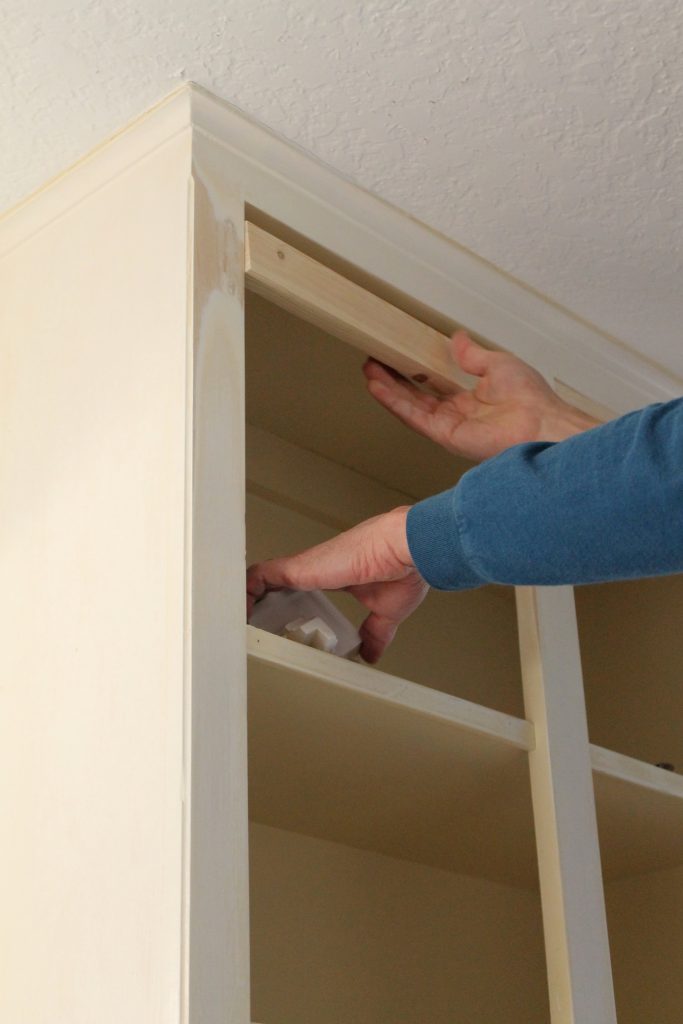 Throughout the space holes were patched, doors were removed…
…and everything was well sanded.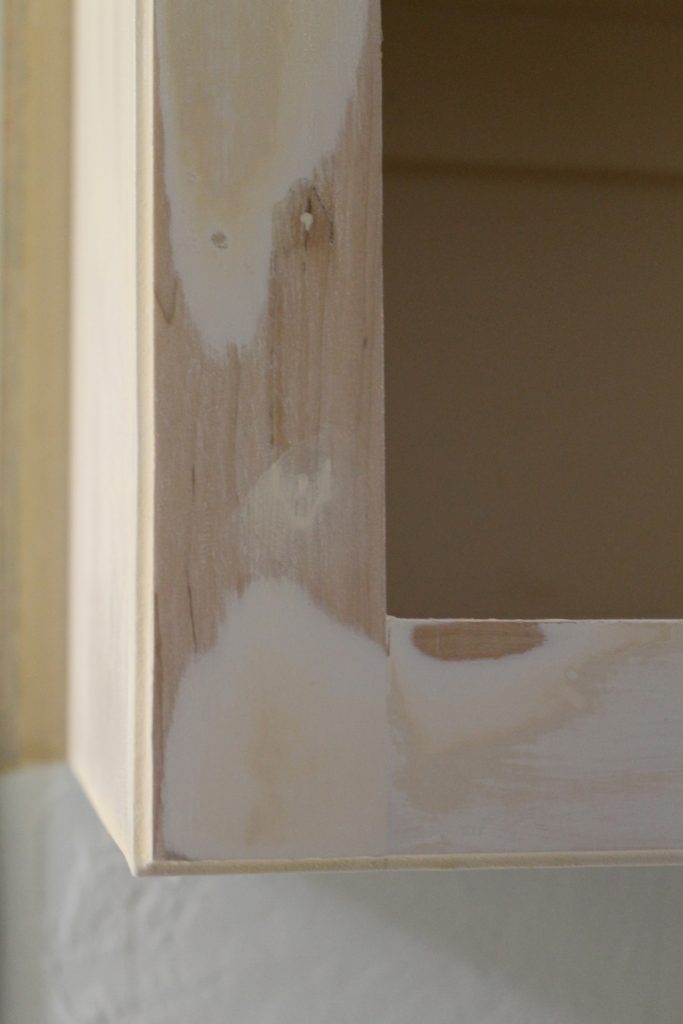 We then moved on to the arduous task of painting EVERYTHING.
Walls, crown molding, baseboards, door frames, door, the vanity, and cabinet.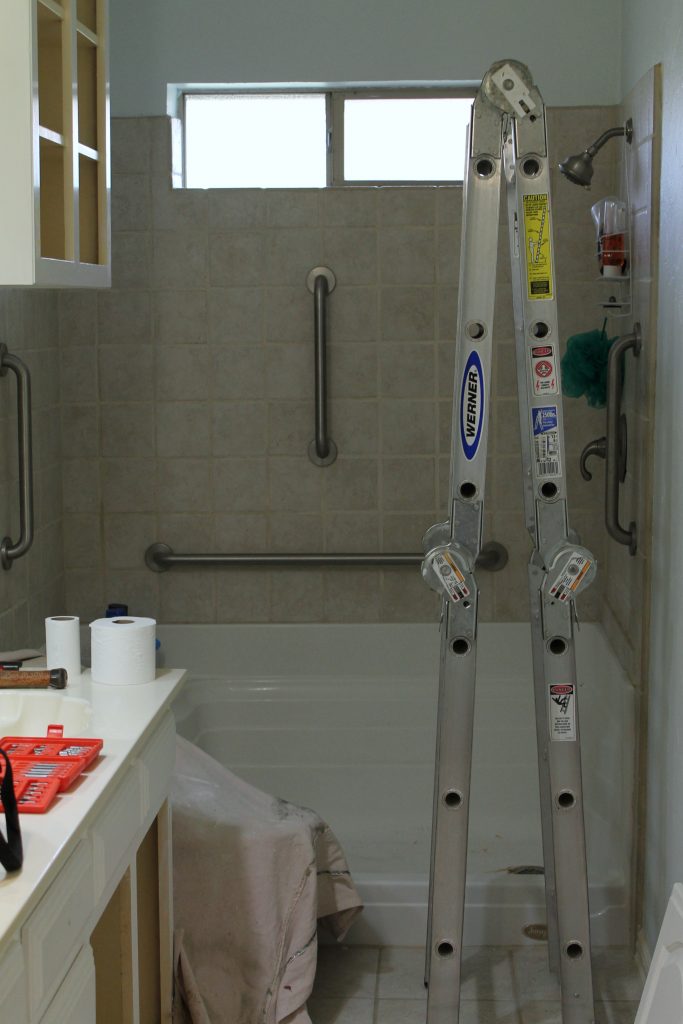 The DIY Home Planner Bathroom Week 2
We are now ready to move on to the Flooring Options, Wall Treatments, and Window Treatments sections found in The DIY Home Planner.
Flooring Options
While the 12″ x 12″ size of the current tile is somewhat dated it is a nice neutral color and it is in really good condition. For budgets reasons, the tile will remain but it will receive a makeover.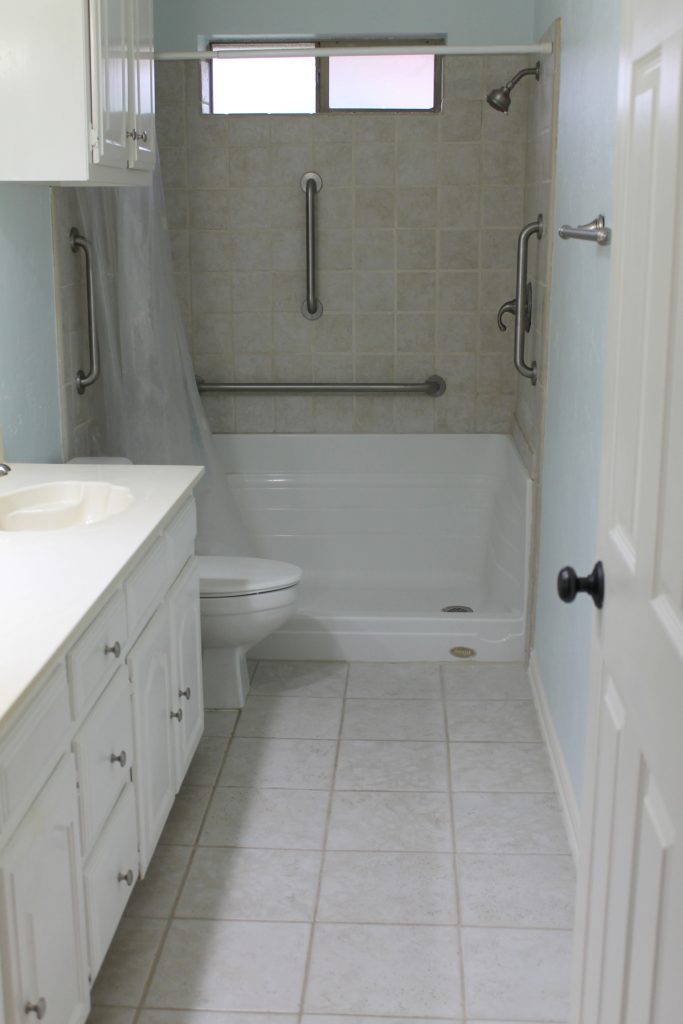 I'm also on the hunt for just the right rug.
It will be blue and it will have a pattern.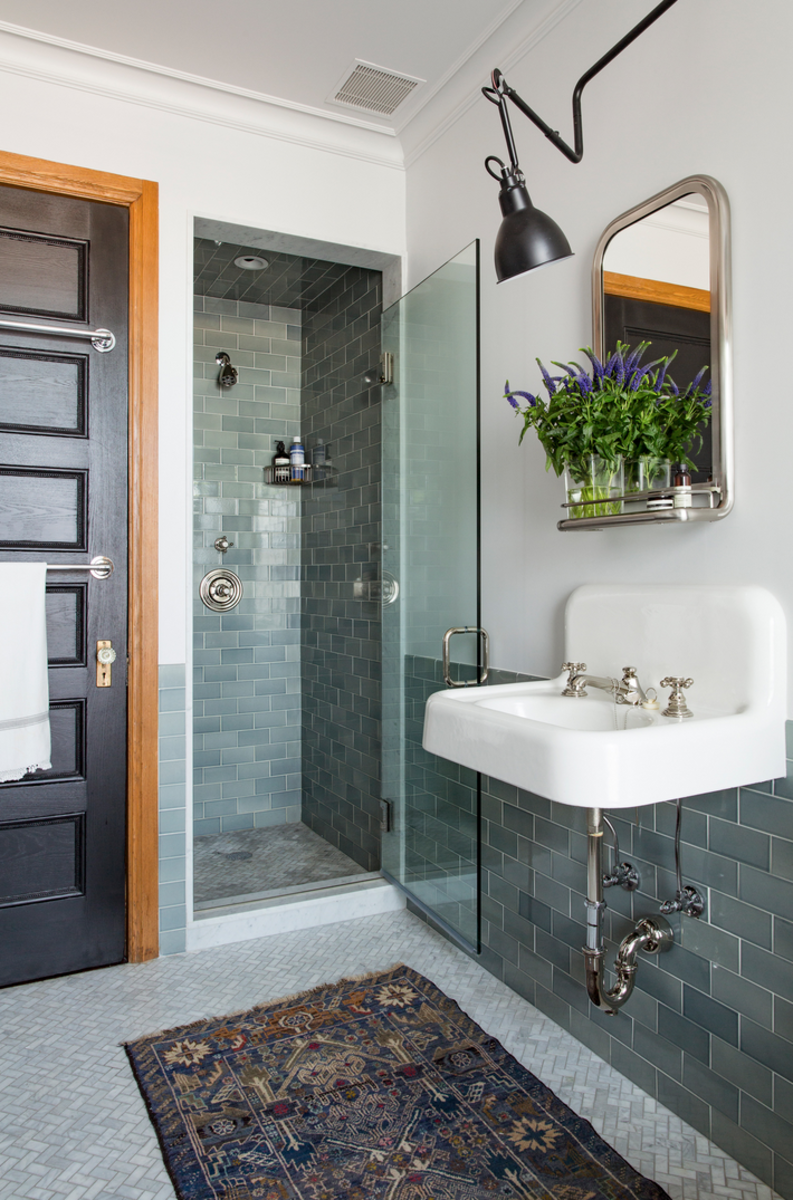 Wall Treatments
We are definitely doing something with the mirror that involves crown molding and trims.
This is our inspiration. I know this is a kitchen shot but put on your rose-colored glasses and imagine.
Window Treatments
The plans for this space do not involve any sort of window treatments but I will be using ready made curtains to create a floor to ceiling shower curtain.
Like this…
It will be blue and white. Will it be floral, striped or geometric? Stay tuned.
Congratulations to Jeanie of The Marmelade Gypsy. She won last week's FB contest for a copy of The DIY Home Planner. More giveaways will be held soon.
Come back on Wednesday for the 2nd installment of my Spring Home Tour.
Laura