This Easter marked the first time in 24 years that no child of mine wanted to visit the Easter bunny. Sniff. Boo hoo. As I wistfully looked at tiny suits and fluffy pastel dresses I sunk into a small pity party. I guess it happens sooner or later to all moms. Luckily, I still had my fur babies. I thought that they would be up for an egg hunt. So here is An Easter Egg Hunt for Dogs.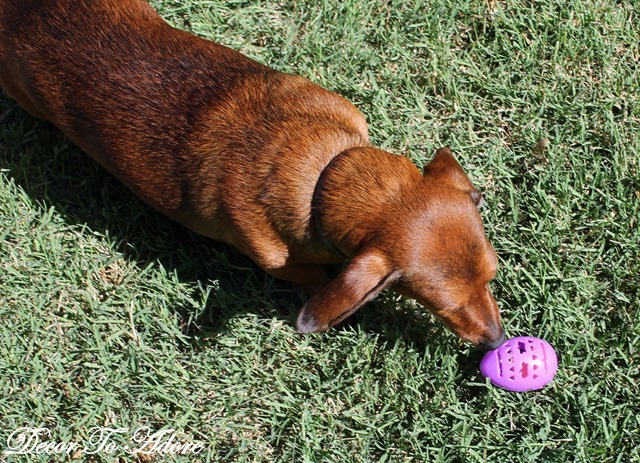 An Easter Egg Hunt for Dogs
When I told the kids and Mr. Décor my idea they were totally on board and excited. That is after they quit laughing hysterically. I took six vintage plastic eggs that had an open design and filled them with cheese (Rudi's favorite treat) and ham (Franz's favorite).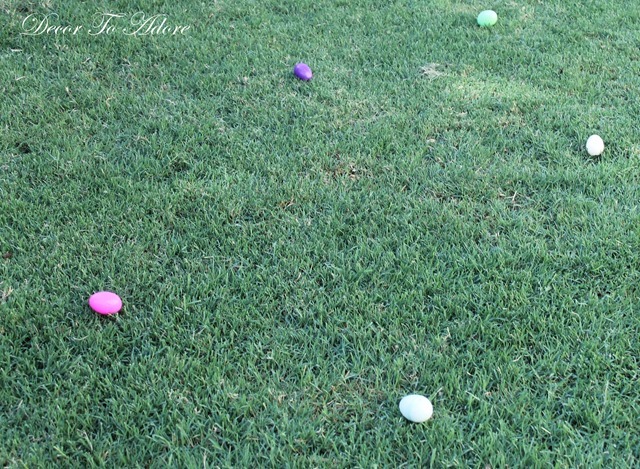 While Sweet Boy hid the eggs in the backyard I tried to contain the dogs, closing off the dog door. When he came back inside from hiding the eggs Franz was out the back door like a shot!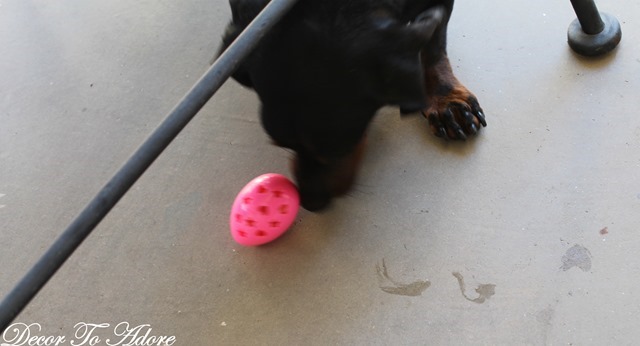 It was hilarious watching him roll the egg around trying to get at what was hidden inside.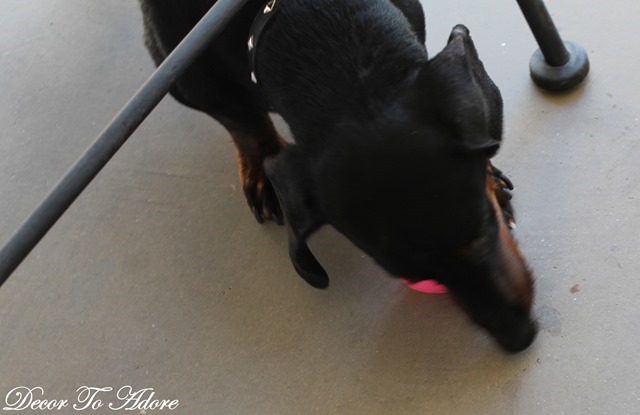 He quickly found his 3 eggs and guarded them fiercely.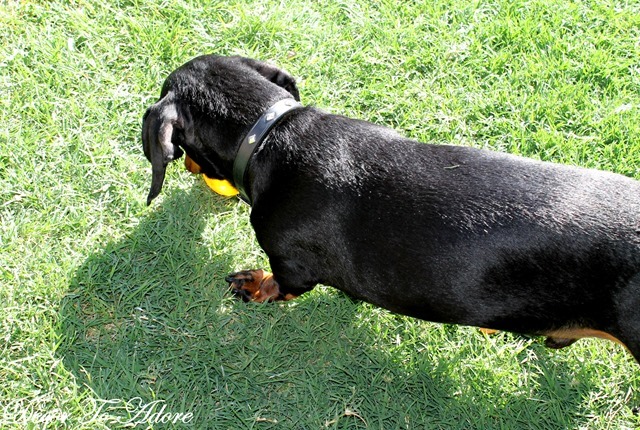 He could barely stand the time it took Mr. Décor to open his "prize".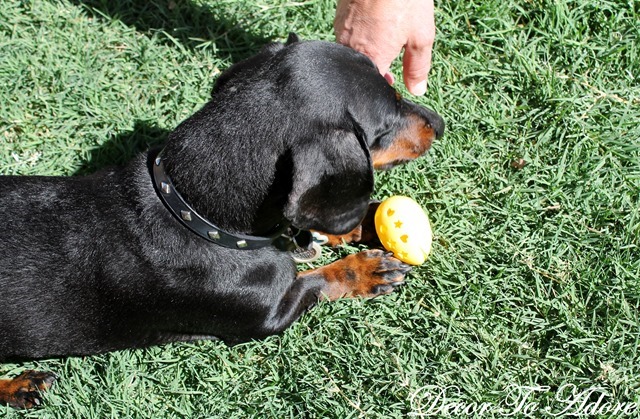 Rudi was, as always, perfectly patient to wait his turn.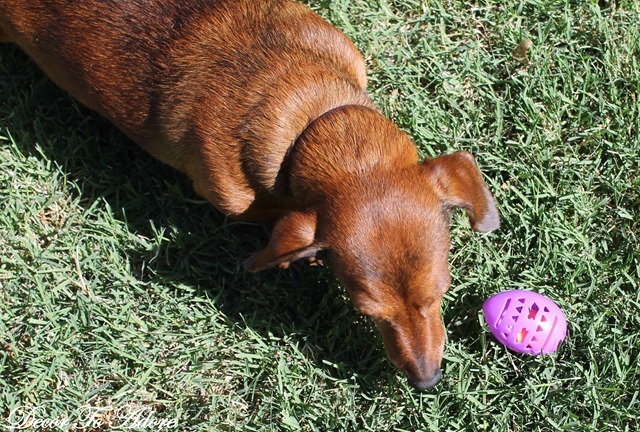 The entire family enjoyed the hunt. The Fashionista is already talking about making the dogs vests and bow ties for next years now annual event.
Crazy dog lady