It's no secret that I am a bit wacko for all things royal. Back in early 2011 when I hit the "publish" button on the very first Royal Wedding Wednesdays post I wondered if it would be met with chirping crickets. On the contrary, the posts to this day continue to have the most page views overall the entries that I have written for DTA. So I thought that just maybe, you might be interested in a new romantic period drama that was recently released, W. /E.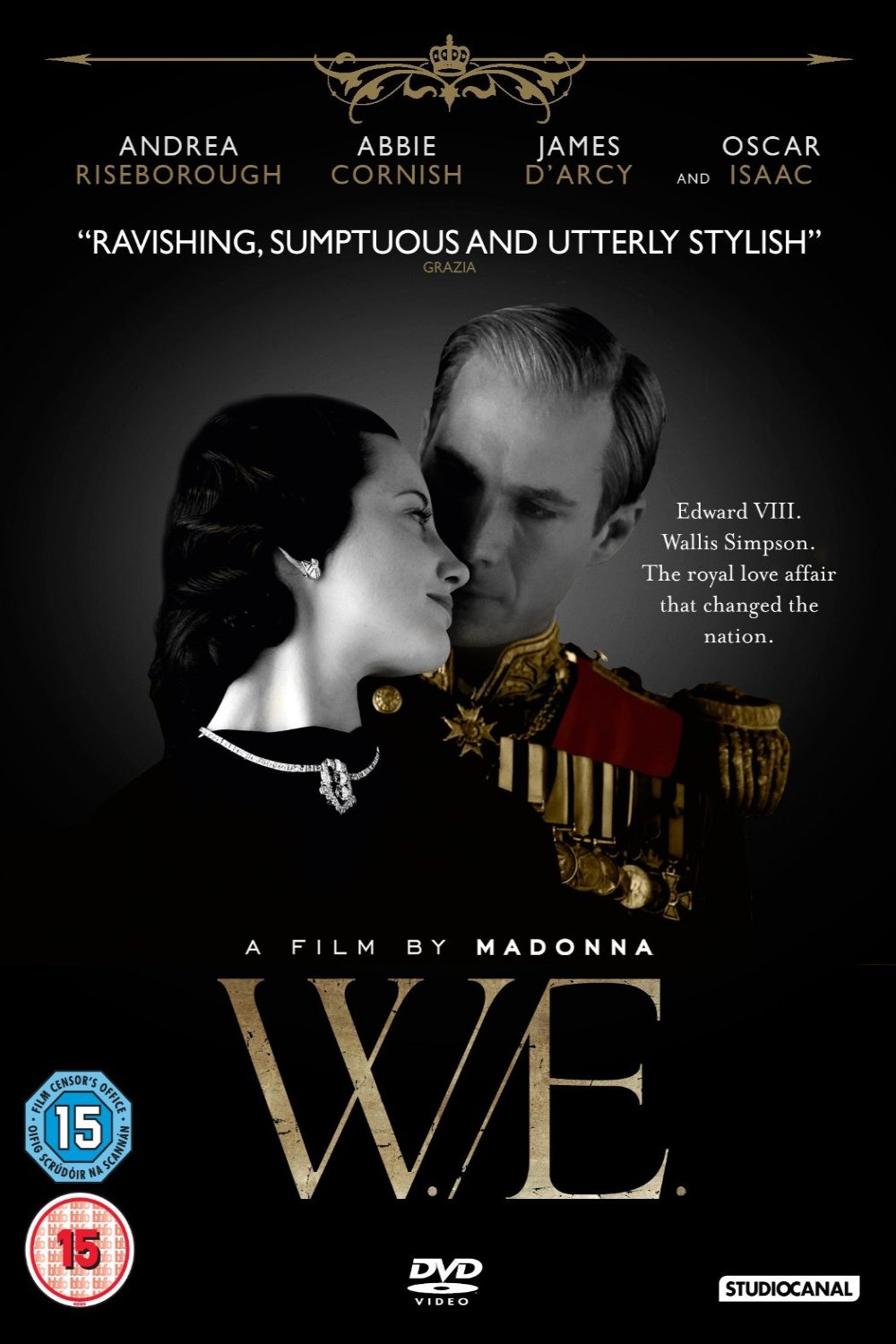 W. /E.
W./E. is the story of the highly scandalous romance between Wallis Simpson (W.) and King Edward VIII (E.) It is the directorial debut of Madonna who also co-wrote the film.
Costumes
Of course with any good English period drama, you know that there will be amazing costumes and scenery. This movie is destined to not disappoint in either category.
In terms of costume design, the character of Wallis Simpson had over 80 costume changes alone. The Duchess of Windsor, aka Ms. Simpson, was a well-known fashionista in her day.
Designer Arianne Phillips was tasked to recreate designs from Christian Dior, Madeleine Vionnet, Elsa Schiaparelli, and Balenciaga, among others.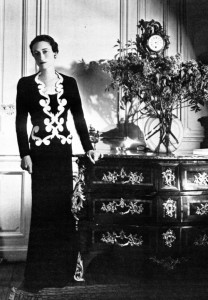 It appears that Ms. Phillips did her homework and possesses an admirable attention to detail.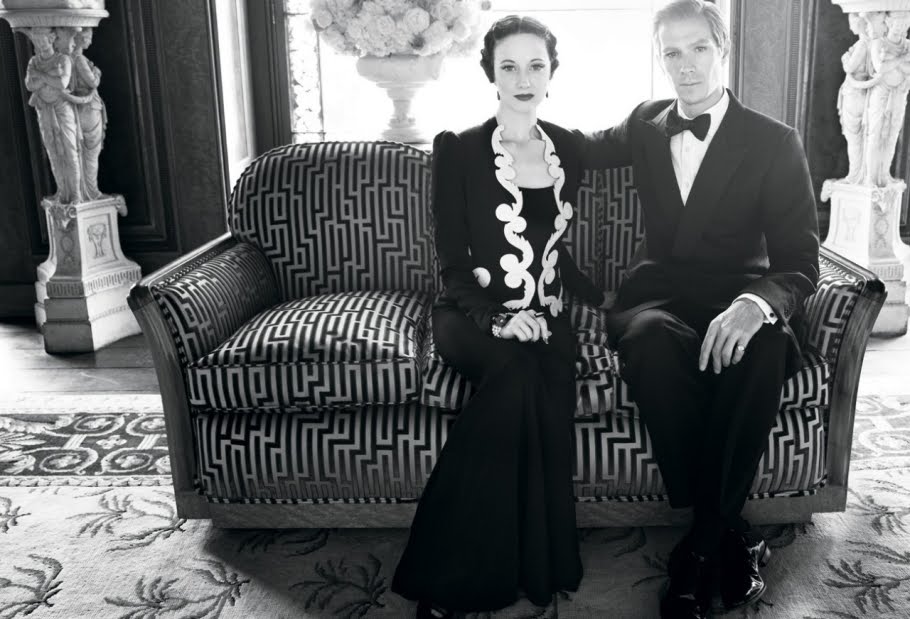 Stephen Jones was the chief milliner (hat maker) on set. He created several gorgeous and historically accurate headpieces for the film.
Pierre Cartier was given the task of recreating some of the world's most famous pieces of jewelry. The Duke continually bestowed gems on the Duchess to make her feel royal since officially she had no title. I am sure a copy of her 19.77-carat emerald engagement ring will be shown on screen.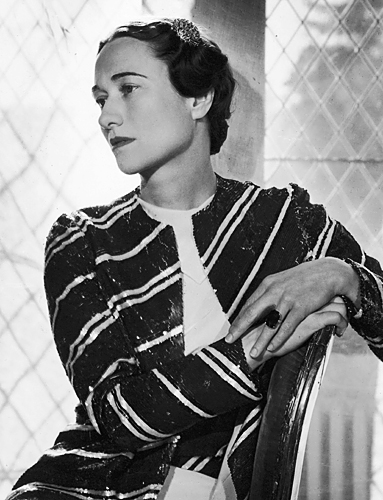 The iconic "cross" bracelet that the Duchess wore nearly every day will also surely make an appearance in the film.
This gem was composed of a chain of brilliant-cut diamonds to which there were nine gem-set Latin crosses attached to the bracelet between 1933 and 1944. Each cross was given to the Duchess by the Duke to mark a milestone during their life together.
One of my favorite pieces that I would love to see is the Prince of Wales broach, designed in 1935. The broach was purchased by Elizabeth Taylor at the infamous 1987 Sotheby's auction and was recently sold by her estate on December 13th via Christie's for $1.3 million dollars.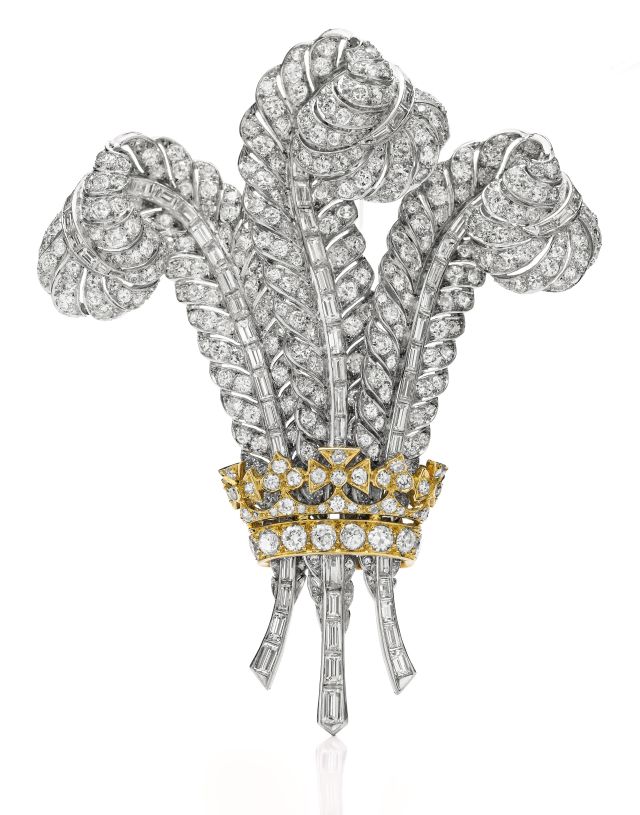 Set Designs
Andrea Riseborough has the role of Wallis Simpson and James D'Arcy plays King Edward VIII.
No doubt the scenery will be just as magnificent.In addition to the lavish clothing, the set designs by Celia Bobak, Cherish Magennis, and Michel Rollant did befit that of royalty. The designer in me looks forward to classic English design elements such as tapestries, Aubusson carpets, and gorgeous accessories.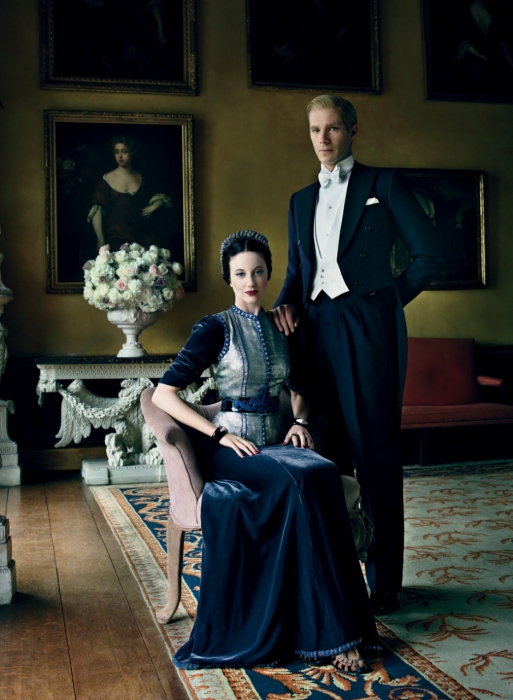 It appears as if they brought on all the opulence, glitz and glamour one would expect to find in such a film. The movie was shot on location in England. As well as several spots throughout France.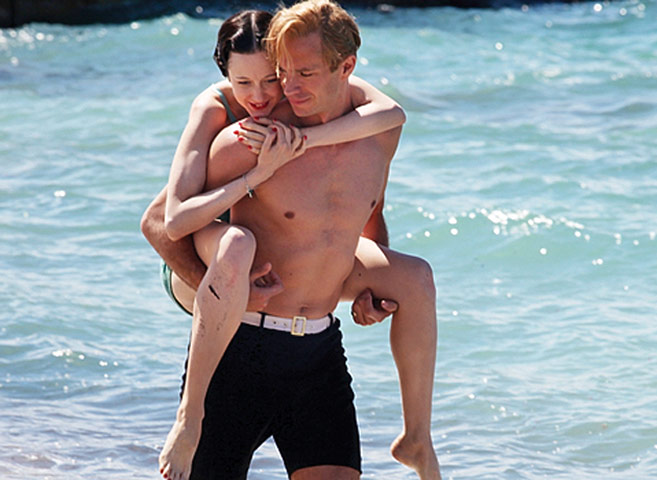 Here is the link to the film's trailer: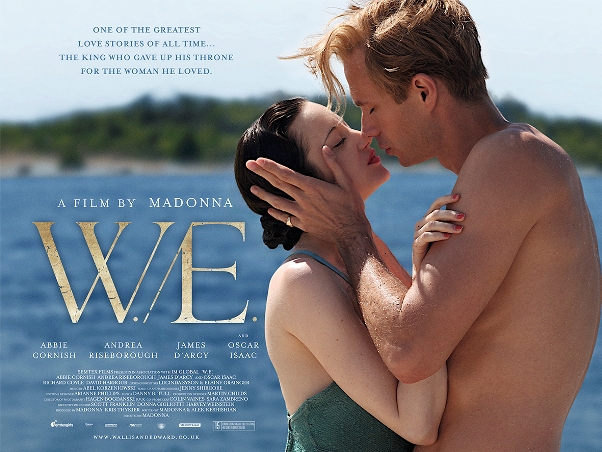 W./E. is set to open in wide release within the U.S. on February 3, 2012.
Laura
Images from Vanity Fair, September 2011 and W Magazine, November 2011 issues.