Hello dear friends. Welcome to the 2017 Costume Challenge The Roaring Twenties A Duster Coat.
Costume Challenge The Roaring Twenties A Duster Coat
This year I have decided to create a day dress and evening dress in the 1920's style. Mr. Decor was also game to get his Gatsby on so we'll talk men's fashion in a future costume challenge post. Today's post will cover a ladies 1920's duster coat.
Fashion Influences
The 1920's were a time of great change. The automobile had been invented a few decades earlier but Henry Ford began mass production of his Model T in 1908. This led to a greater availability of vehicles. Cars were now financially obtainable by the everyman and not just a frivolous toy for the rich. By the 1920's automobiles were swiftly replacing the horse and carriage as the main mode of transportation.
Women's Suffrage
Women also began cutting or "bobbing" their hair mainly for two reasons. The first was the Women's Suffrage Movement which resulted in the 19th Amendment to the Constitution occurring on August 18, 1920. With this Amendment, women received all the rights and responsibilities of citizenship. This included the right to vote. During the time leading up to this victory, many women cut their hair as a symbolic act. They wanted to be free from the burden and weight. Bobbing the hair was an outward sign that they would no longer be oppressed and conform to the ideals of a man.
 World War I
The second and more acceptable reason women began to cut their hair was the onset of World War I. With the men away fighting many women were employed in factories and in the field. There was a concern for hair getting caught in moving machine parts as well as the fact that the upkeep of long hair was labor intensive.
 A 1917 Red Cross Motor Corp nurse.
These Three Factors Lead To Changes In Fashion
Ladies riding in open air cars wanted to protect their clothing from road dust and would cover themselves in "duster" coats. Cloche hats would not fly off while traveling in a fast moving vehicle. The close-fitting caps could easily fit on the heads of those with shorter hair should they want to disguise the fact they had bobbed hair.
Cloche Hats
Spring and summer hats were made from straw, raffia, silk, cotton, and variety of other fabrics. The millinery embellishments included ribbon, flowers and other forms of frippery.
Winter hats were generally made of wool felt or cotton velvet.
The embroidered "feathers" are fantastic!
There were even boudoir cloches worn to protect a ladies lovely "finger wave" hairstyle while sleeping.
So sweet!
I adore this image of actress Jean Arthur in a cloche hat and her amazing charm necklace.
Actress, and William Randolph Hearst's mistress, Marion Davies wearing a dreamy beaded evening cloche.
The ultimate flapper girl, actress Clara Bow, wearing a cloche and boots made for walking.
Ladies Coats
Ladies coats were a loose fitting style comfortable for long car rides. The wealthy often had a coat to match every dress. The coats were often made from a variety of sumptuous fabrics.
Winter Coats
Winter coats were often made from fur, wool, cashmere, and cotton velvet.
Actress Loretta Young models a wool coat with fur sleeves.
Racoon was all the rage!
Aren't these flappers, out for a stroll in Harlem, just fabulous?
There were, of course, fabulous evening coats as well.
Spring and Summer Coats
Middle-class ladies often had just one duster. The sport of driving was generally done in good weather given the unpredictable nature of early cars. For this reason, the dusters were generally made of long-wearing lightweight linen.
Ladies would often add covered buttons, a scalloped hem or lovely embroidery to beautify the utilitarian garments.
The last two images above really inspired me. The charming round collar reminded me of a vintage pattern I had on hand. I just added an extra yard of fabric to the hem to create a typical duster length.
The linen was from repurposed fabric. The fabric had originally been used as kitchen curtains.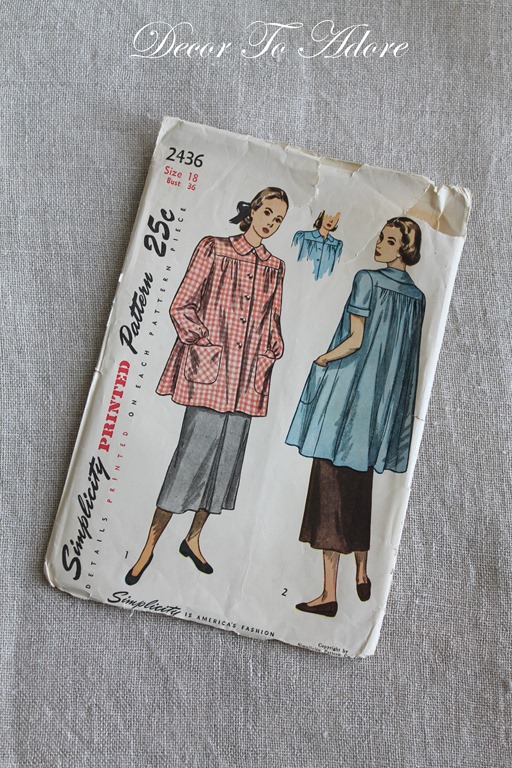 I am not good at embroidery so I decided to use antique pieces of lace to embellish the collar and pockets.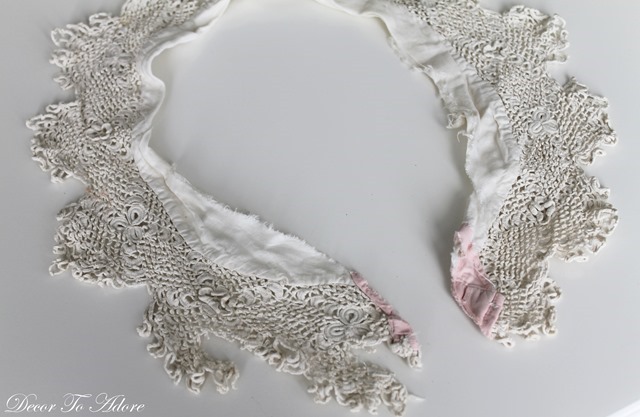 It was hand stitched onto the lightweight linen.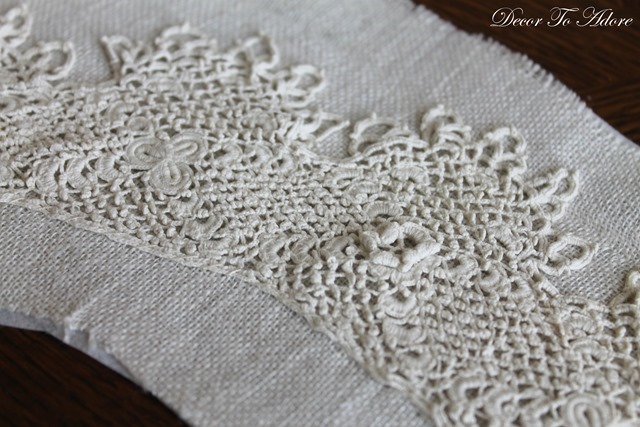 Now I'm going to be a big tease and not show you the finished coat and cloche.
But I have a good reason. I'd like a picture of myself wearing the cloche and duster coat while posing in front of a 1920's era automobile. That photo shoot will happen next weekend. But here's what I'm thinking:
Won't that be worth the wait?
Laura