As the evenings begin to grow cooler I find that I am drawn to neutral bedroom ideas for fall.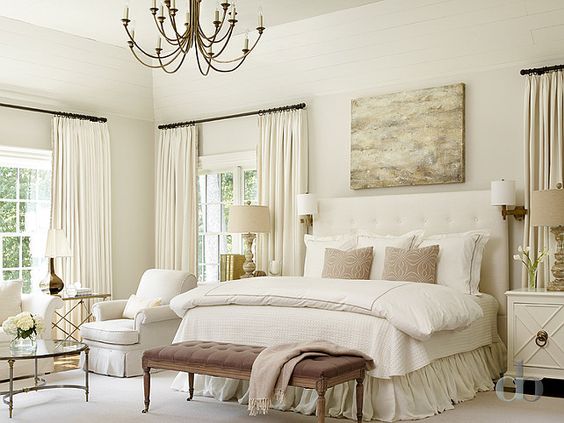 I generally like to live with color like that found in my most recent bedroom tour.
But with the falling leaves, I am beginning to consider wrapping the Storybook Cottage bedroom up in cozy shades of cream, ecru, and sand.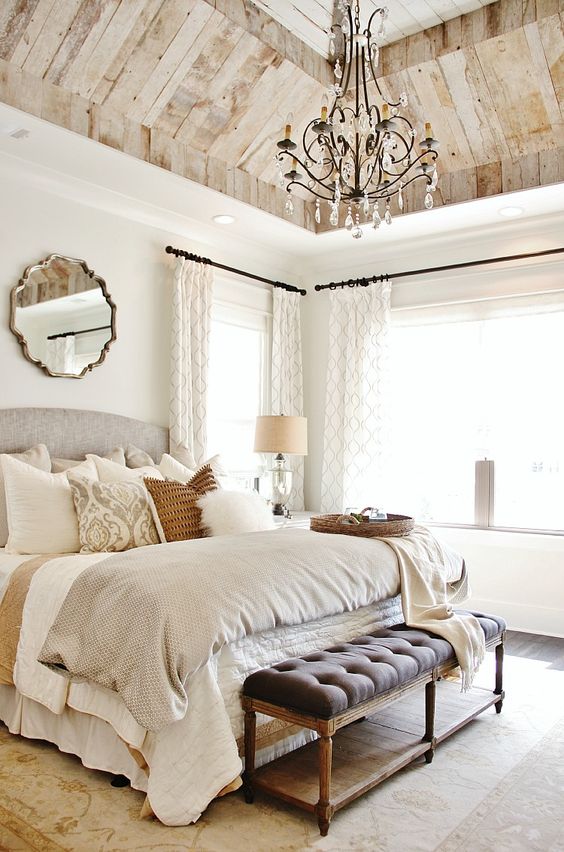 The key to successfully using neutrals in a space is to use layers in various shades and textures.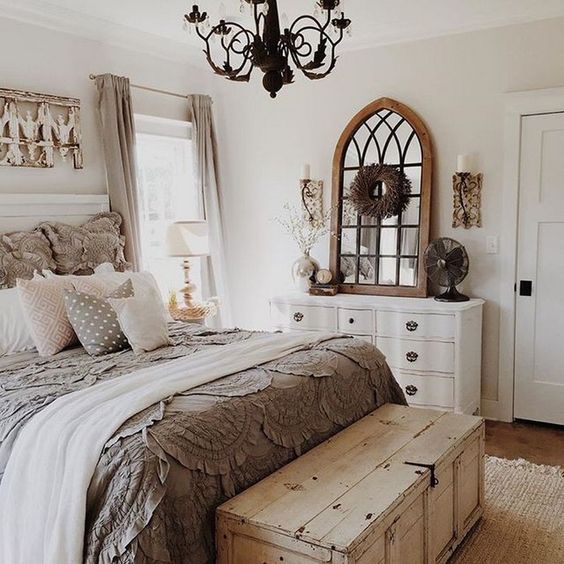 You also have to consider the message you want to convey. For instance, the fur covered stools at the end of the bed in the image below convey the cooler temperatures of fall. But the framed sea fans suggest summer. A quick switch out of either element, to favor the preferred season, could easily unify the space.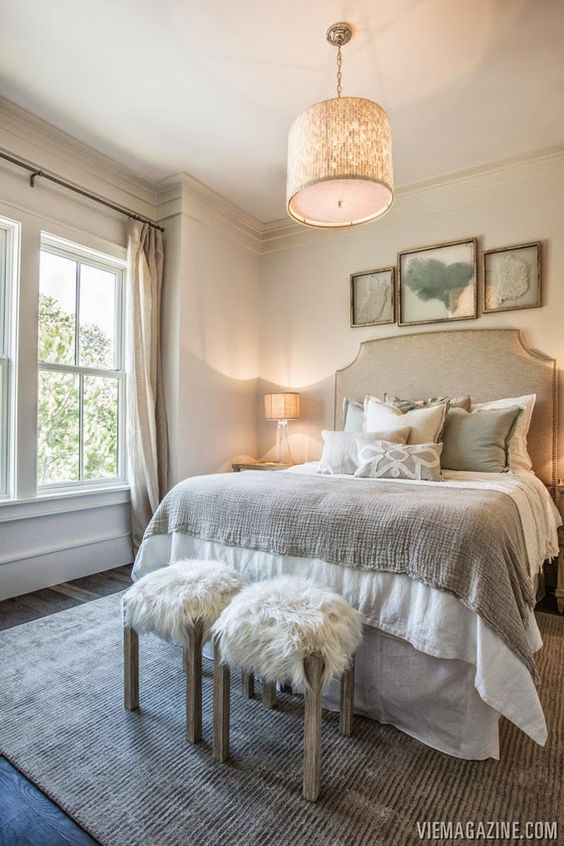 Fall can mean many things to many people. I love the various autumnal textures mother nature herself creates. A good example of how to bring this into your home is the cotton boll wreath that hangs on the headboard. I also adore the snuggly coziness of the knitted throw.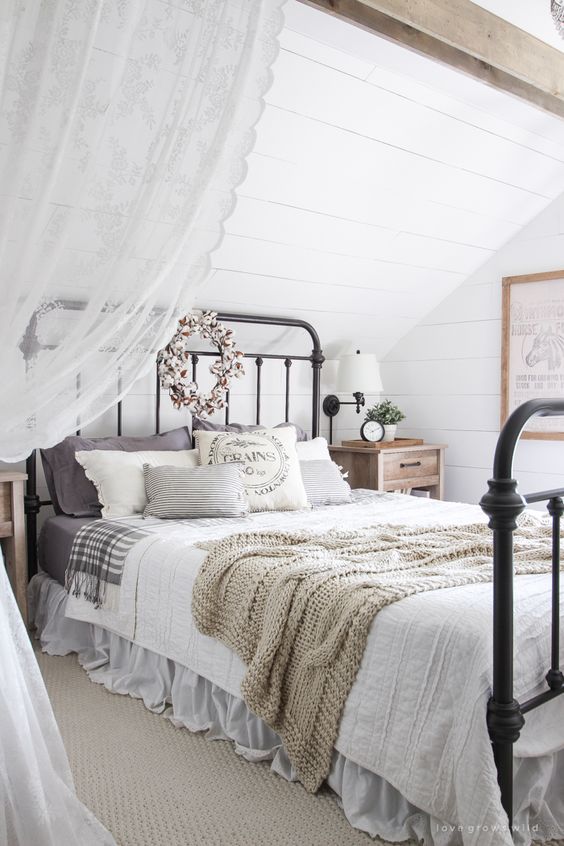 Don't you just want to climb on in?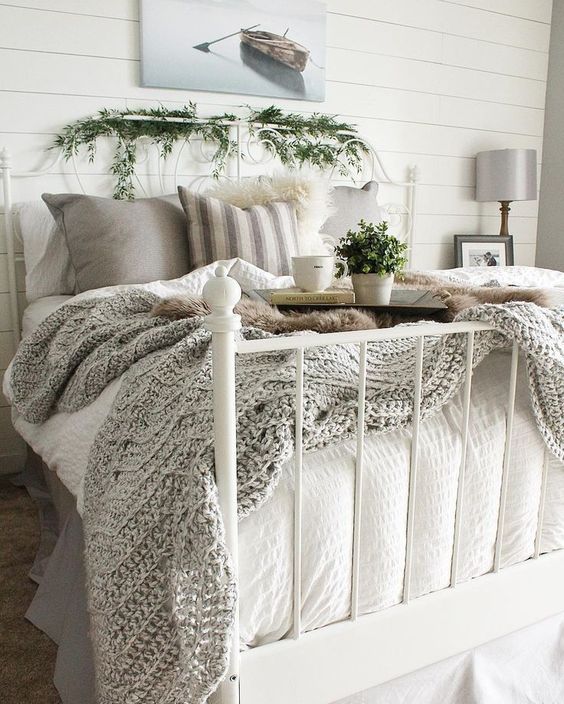 I really liked this room which featured the Ava Rose linen duvet cover and shams by Ethan Allen.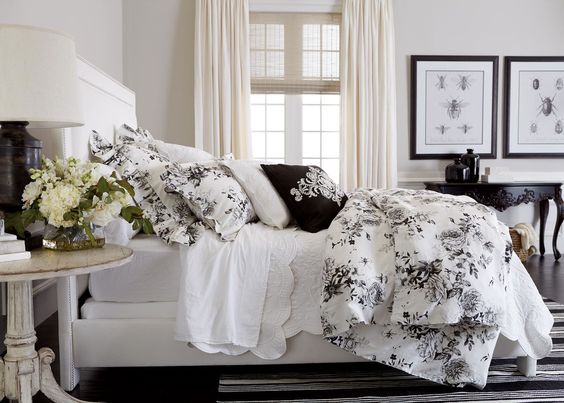 How I'm Incorporating This Look In My Own Home.
Inspired, I went to HomeGoods and first found, on clearance no less, a lovely linen throw that had a similar feel. It is by De Lux. This style number is on the tag: RN #75343. I can't wait to drape it over our French settee.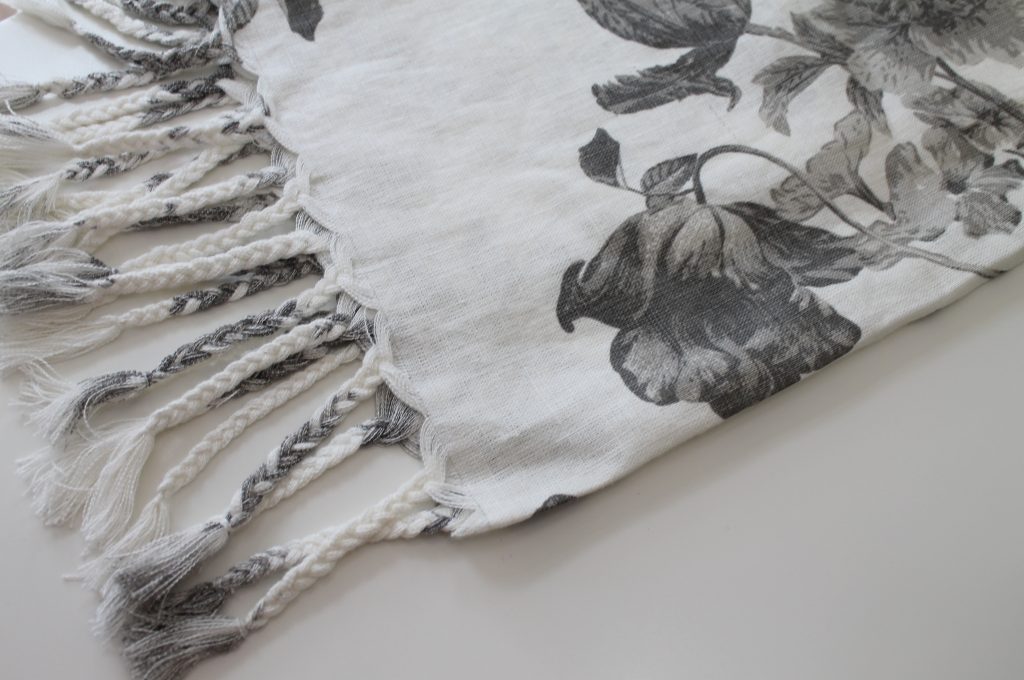 Then a few aisles over, also on clearance, was a perfect duvet set that seemed made for my vision.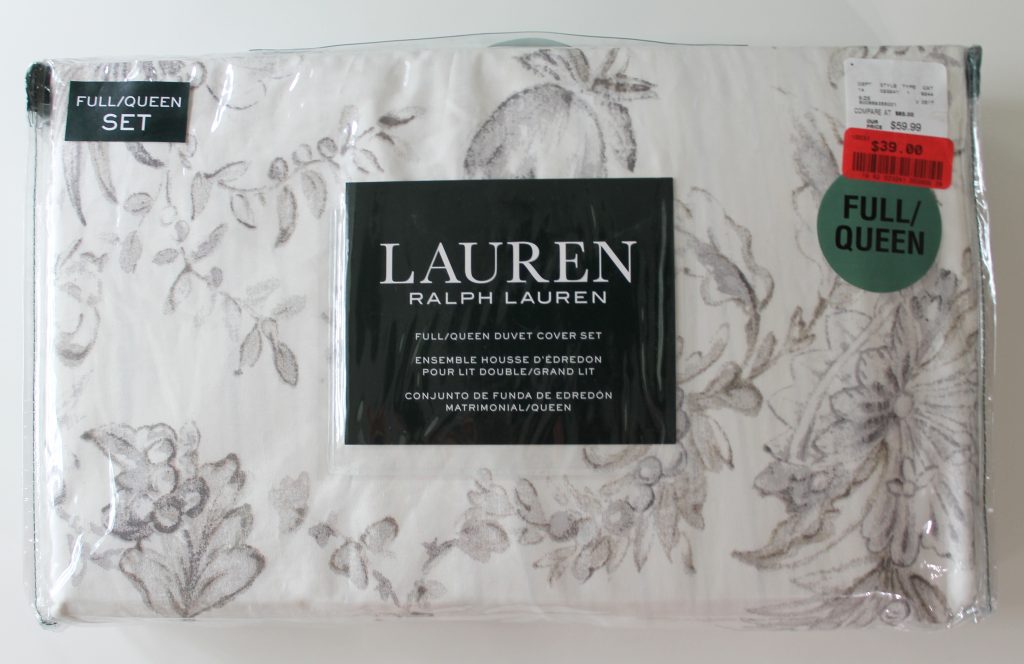 While there was no identifying information on the packaging, I did track down what I believe the name of the bedding is. It is the "Hoxton collection" and it appears to be on sale at several sites I visited.
This is such a warm and cozy inspiration photo!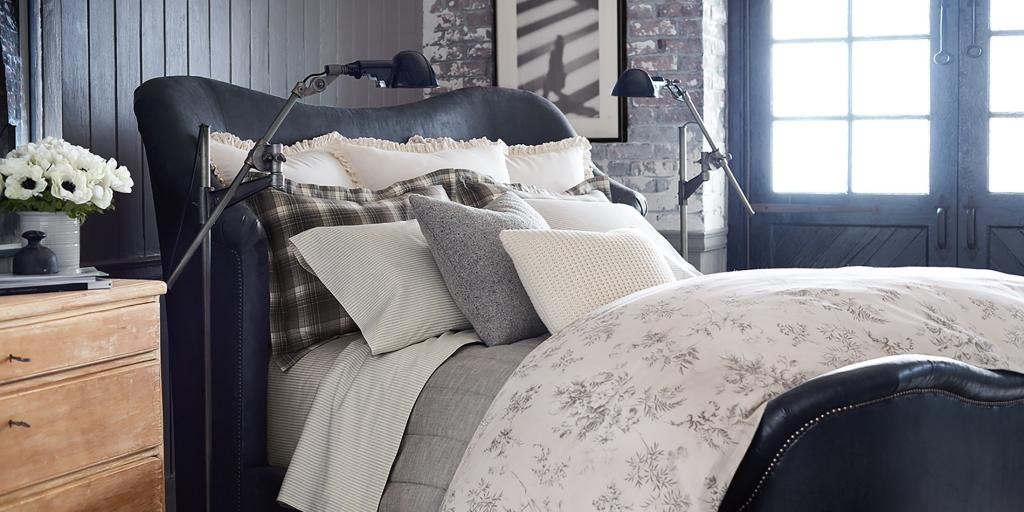 In keeping with a lighter palette, I am going to pair it with various neutrals of cream and beige.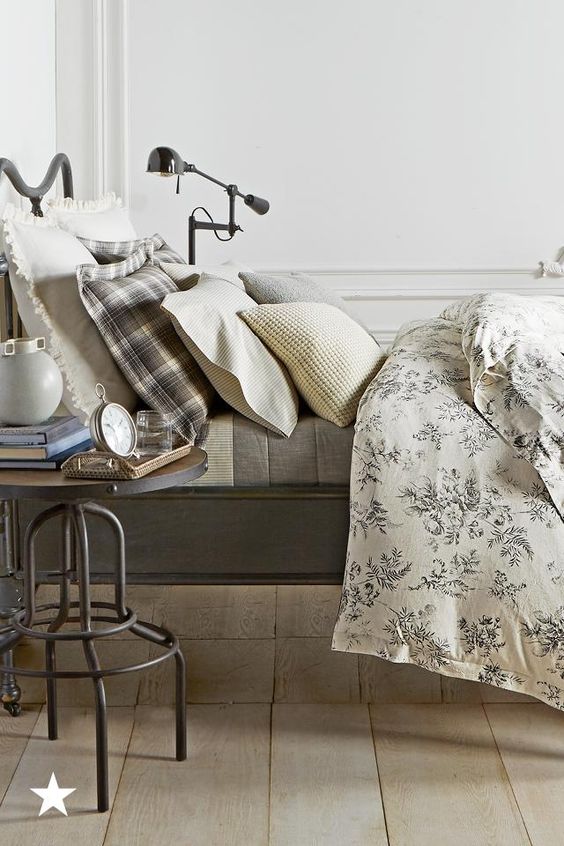 Do you switch out your bedding in the fall?
I hope you have a wonderful Labor Day!
Laura