Thank you so very much for all your kind comments regarding Monday's post, Storybook Cottage Early Fall Home Tour 2017. So many of you liked my flight of fancy and it is really easy to make a late summer early fall centerpiece.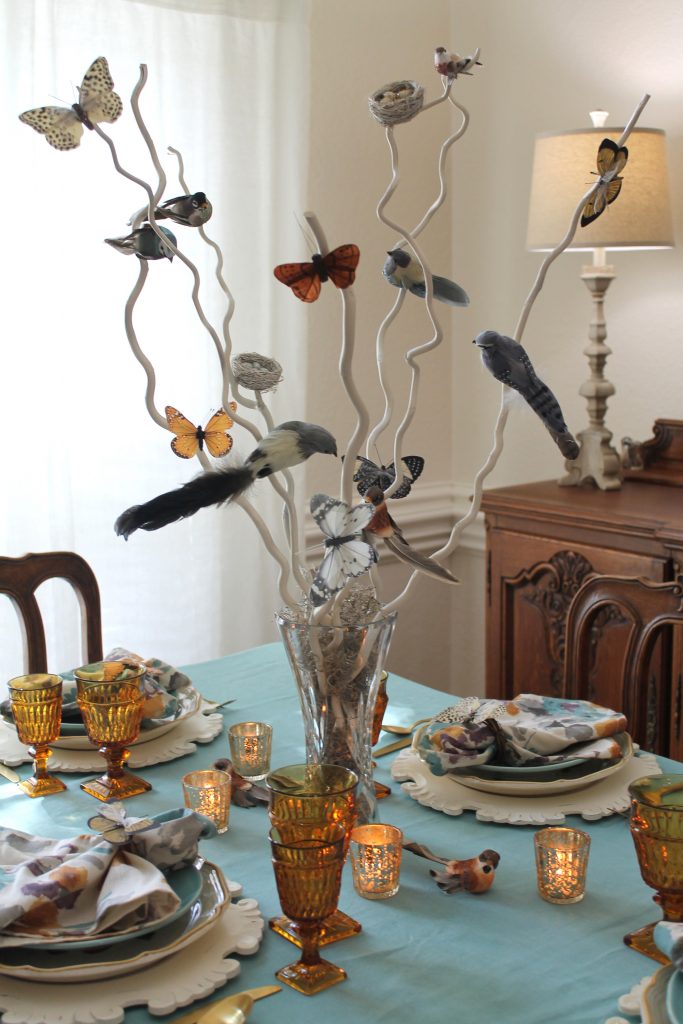 How-To Make A Late Summer Early Fall Centerpiece
You will need the following supplies:
long and sturdy branches
spray paint
an assortment of birds
miniature clothespins
small nests
small eggs
glitter
hot glue and a glue gun
craft glue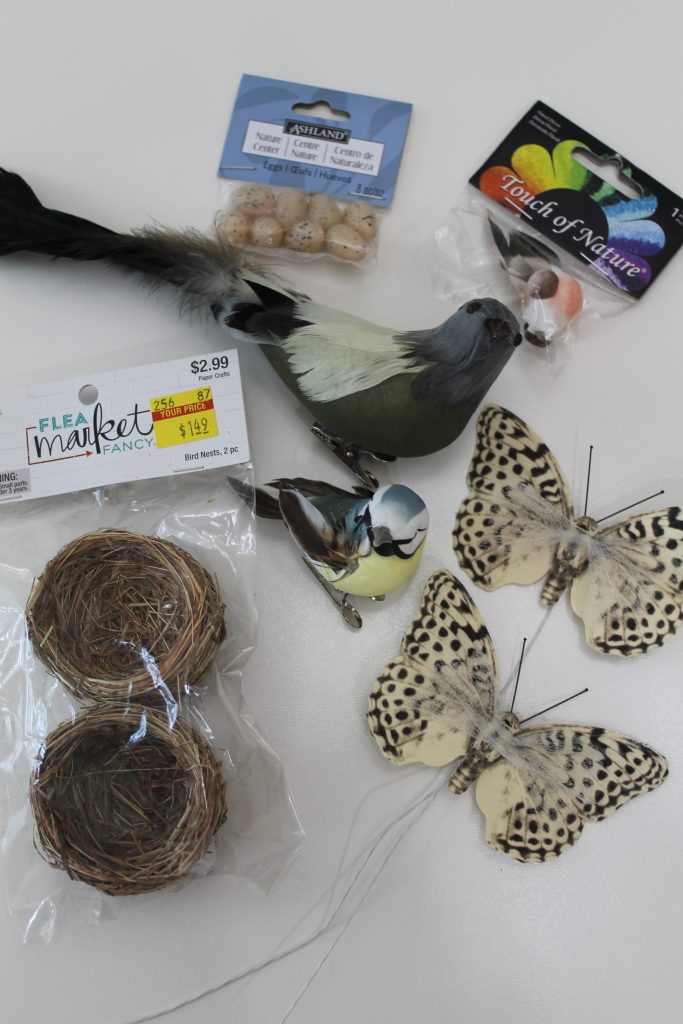 The decorative branches used for this project were discovered at an estate sale for $3.00. But they also can be found at most home decorating and craft stores.
I removed the wrapped twine, cut the branches in half and spray painted them using this color. But you could absolutely leave the branches in their natural state or select another color.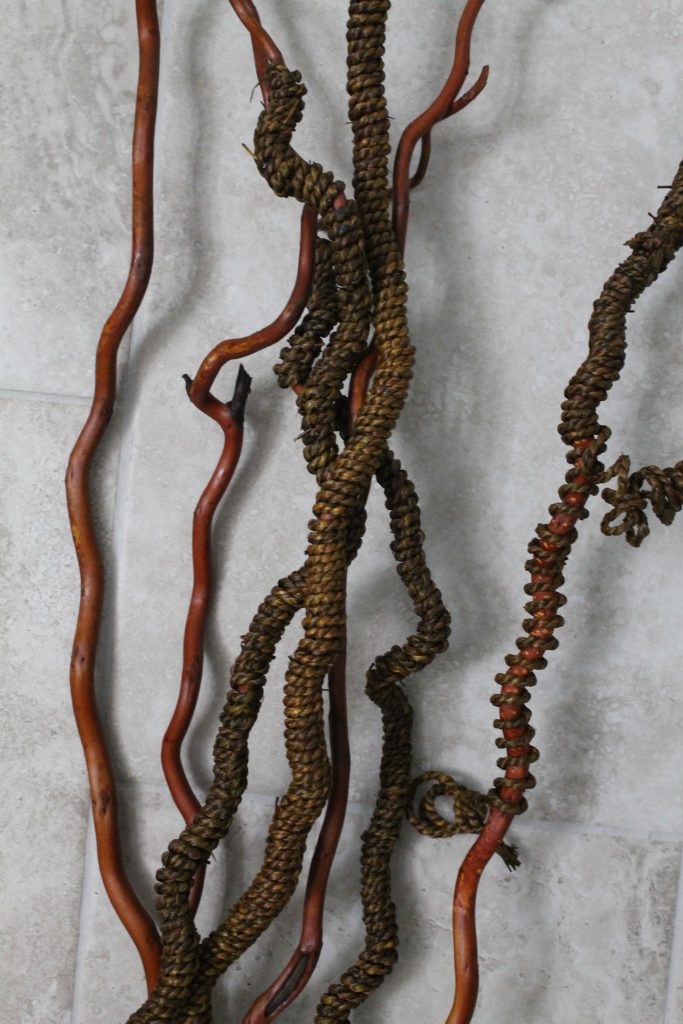 I opted to also spray paint the wee nests. The miniature eggs were covered in craft glue and rolled in glitter. The eggs were then hot glued inside the nest and then the nest was hot glued to the branch.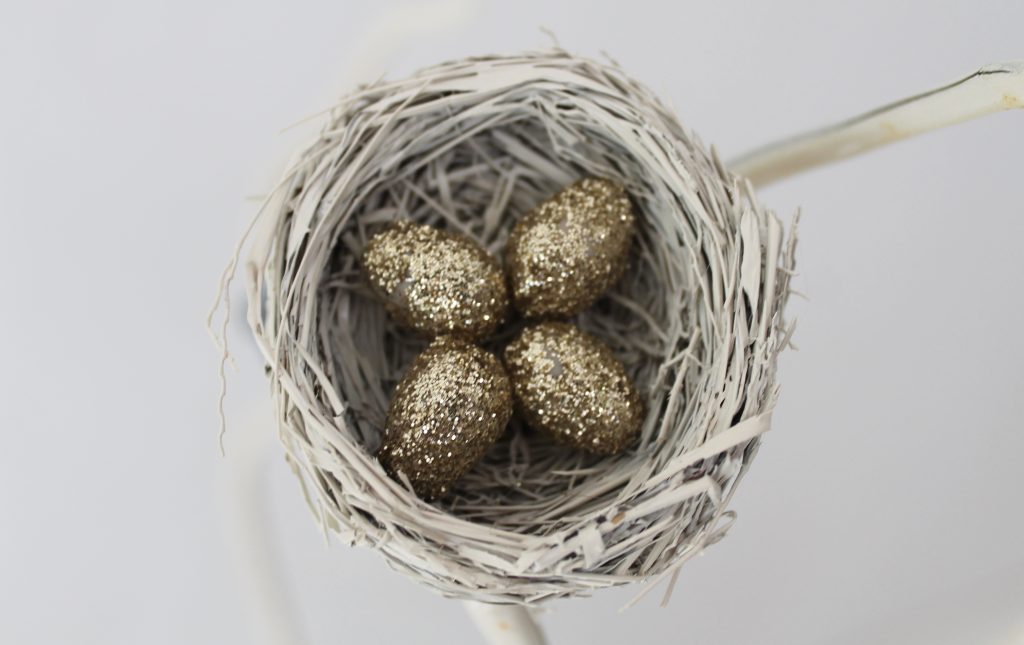 Birds were selected for their soft fall shades from several dollar and craft stores.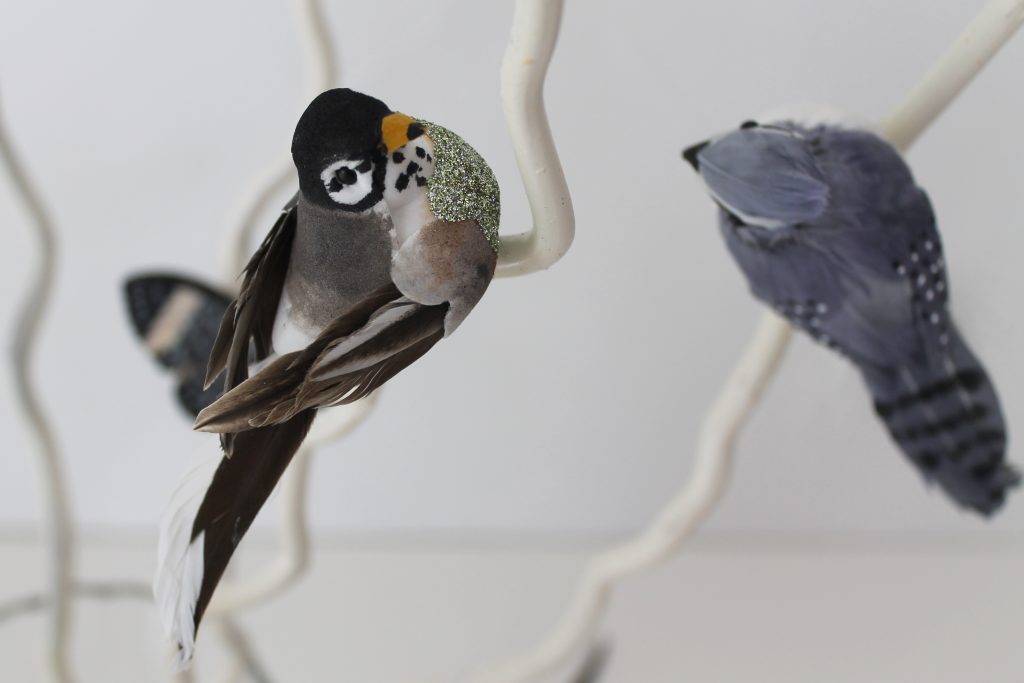 A few of the birds were found on summer clearance and sported brighter colors not fitting the season. So the faux feathered areas were covered in craft glue and sprinkled with a more subtle shade of glitter.
This particular bird had a hot pink chest area. Soft sage is a better choice I think. The addition of the glitter is wonderfully captivating in the evenings by candlelight. 
While some of the birds came with metal alligator clips, like the one shown below, all of the butterflies and a few birds did not.  I opted to paint miniature wooden clothespins the same color as the branches and then attached them to the undersides of the birds and butterflies with hot glue. The painted pins are hardly noticeable.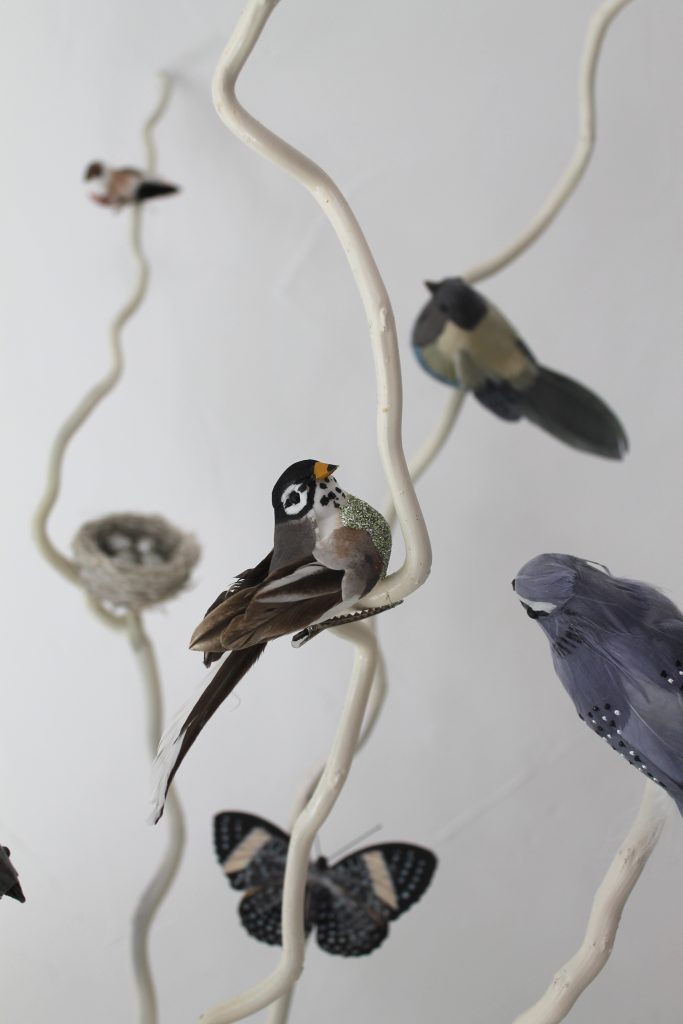 The Finished Centerpiece
It was easier to arrange the branches in the heavy vase first and then attach the various flora and fauna. 
The colors are so soft in the enchanting autumn sunlight.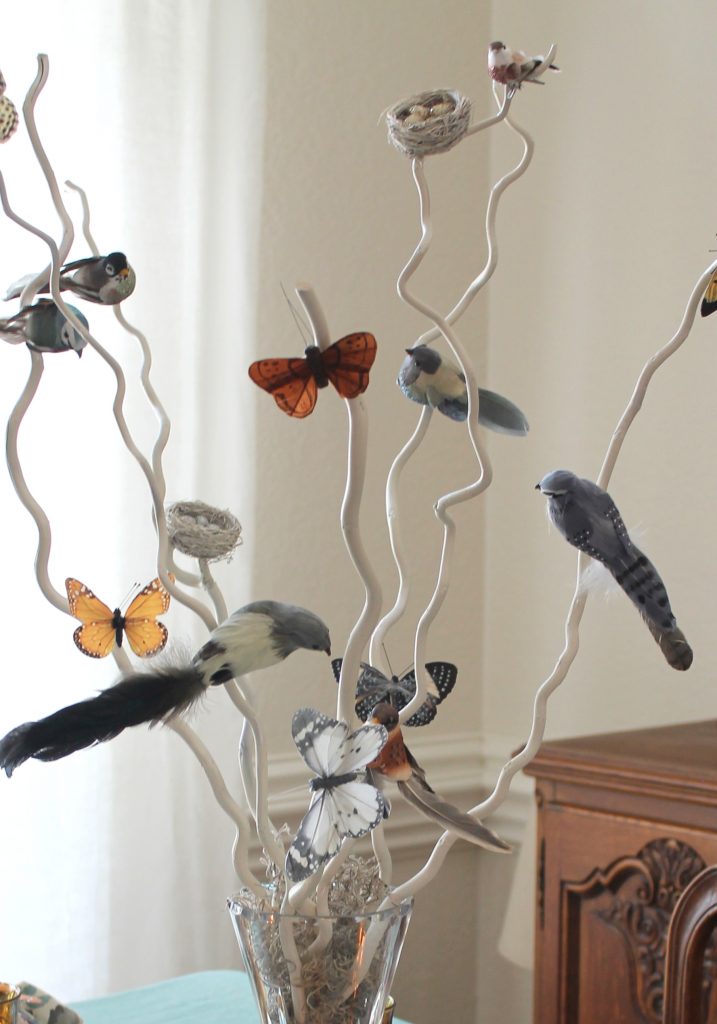 A  bit of Spanish moss was added to the inside of the vase, surrounding the branches, to provide a bit more of a nest texture.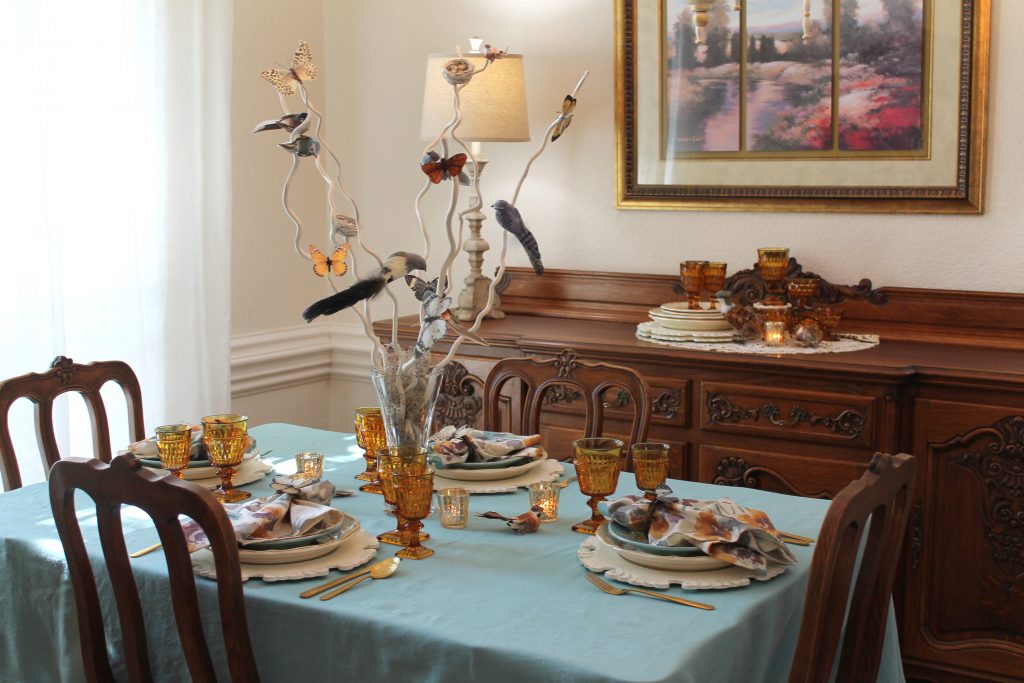 The beauty of this centerpiece is that it can be customized to suit any season or color palette. Indeed the inspiration for this project was quite different from my own. 
Do you have a fall centerpiece?
Laura
Linking to:
Inspire Me Monday, Merry Monday,The Scoop, A Stroll Thru Life, Savvy Southern Style, Share Your Style, Vintage Charm Party, Thursday Favorite Things, The Inspiration Gallery, French Country Cottage, Imparting Grace, The Charm of Home, Pretty Pintastic Party, Foodie Friday, Best Friday Feature,The SITS Girls, Funky Junk Interiors, Saturday Share, Sundays At Home, Happiness Is Homemade