During the recent rains, I spent a good deal of time in my upstairs attic hideaway where my sewing machine is kept. The most recent project is a set of linen pillow shams made from scraps.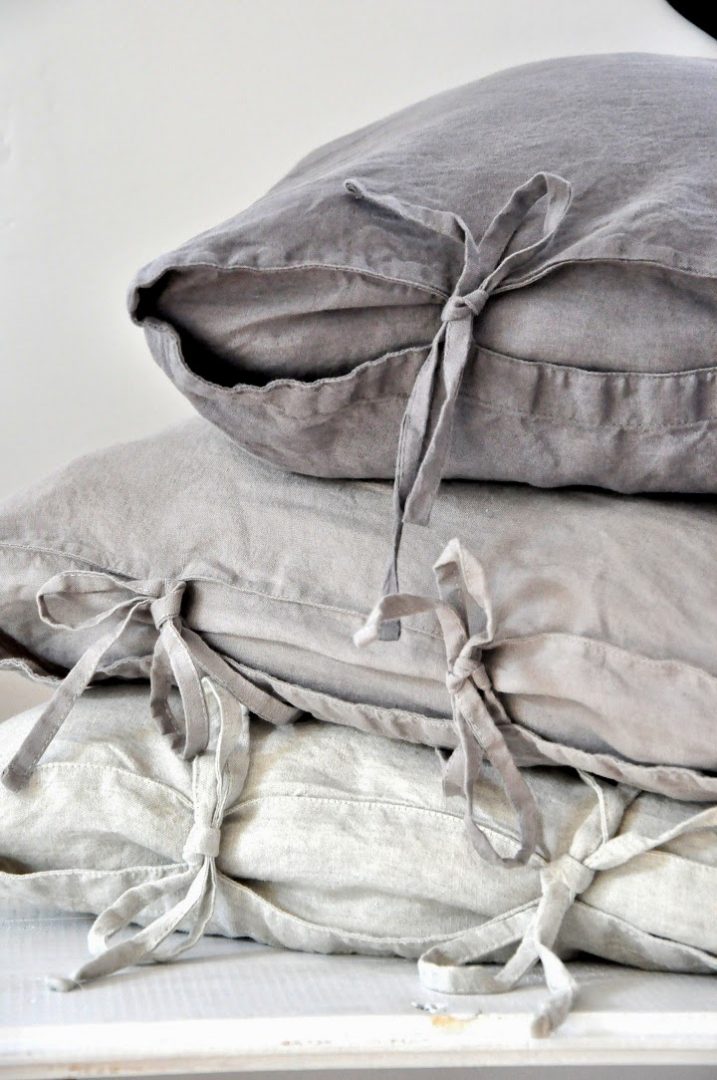 The project began due to another project that I have been slowly working on. I am creating a quilt for Sweet Guy made from tiny dime size pieces. These lovely bits of bliss were hand sewn together almost 100 years ago by my great grandmother. 
I have spent several afternoons repairing the delicate squares. They were then attached to strips of vintage flour sack fabric given to me by Grandma Jingles. I believe this qualifies to be called a labor of love.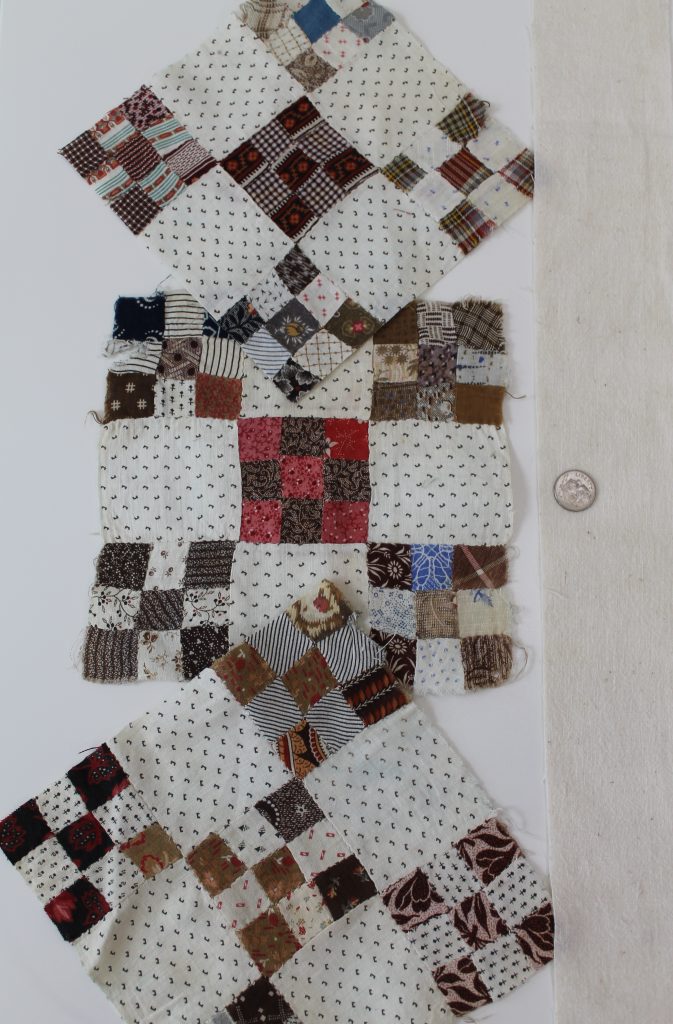 The quilt topper is now finished and getting ready to be quilted and bound. Much like the antique quilt that was finished earlier this summer.
It is my hope to present the finished quilt to Sweet Guy on his 16th birthday which is on September 30th. The colors are perfect for the upcoming fall season. Wouldn't it be fun if I gave his bed a mini makeover for him discover when he comes home from school? #suprise!
So, of course, the bed will also need some new pillow shams. I thought linen would be an absolutely fantastic paired with the quilt and turned to Pinterest for ideas. Many of the shams were ruffled which was gorgeous, but not exactly what I had in mind for a soon to be, 16-year-old teenage boy.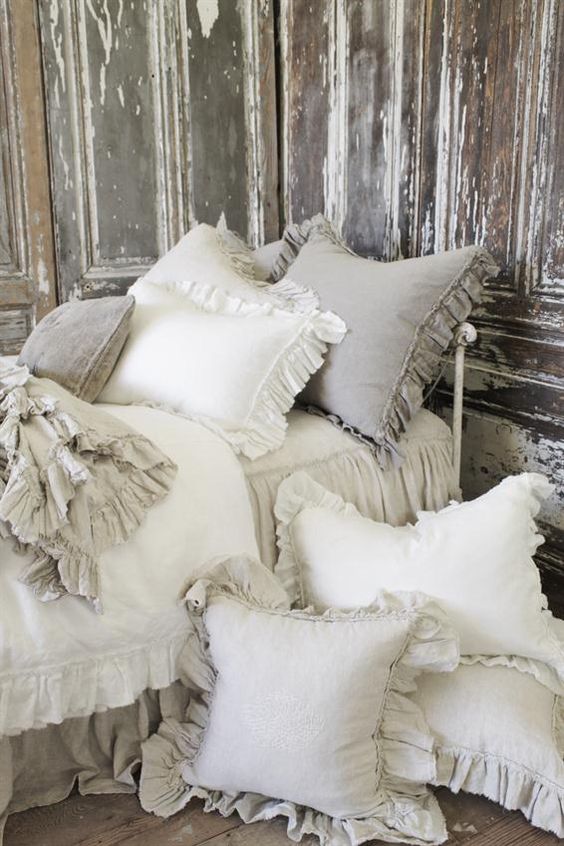 Even a simple lace detail, although beautiful, was not quite what I had in mind.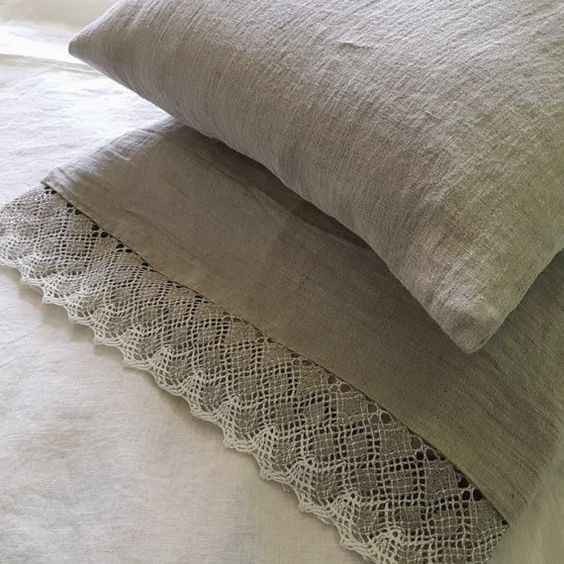 But I am keeping this idea in my "for the future" file because I truly adore the details.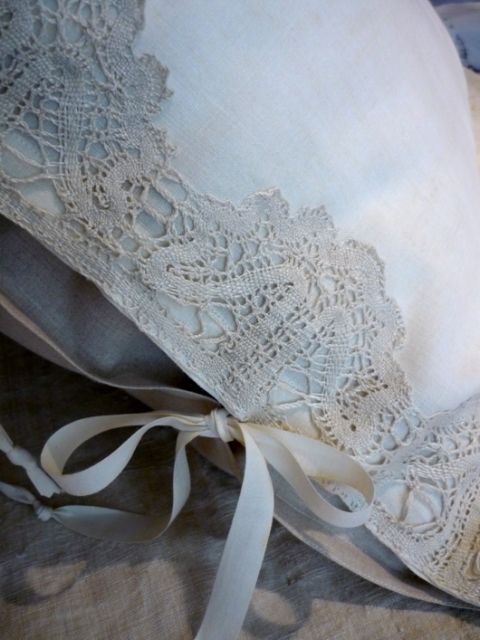 What I was after was a simpler look. Oh, how I love a good grain sack paired with ticking!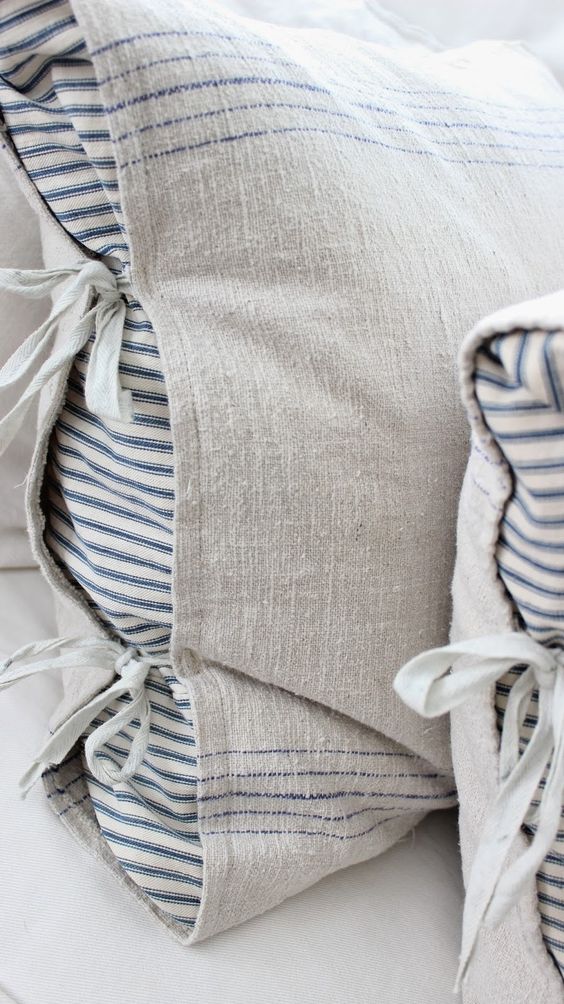 This button and tie closure is fantastic too!
I went upstairs to where my fabric is kept and became disheartened because I could not find enough antique French linen Métis fabric to create a set of two shams. After creating slipcovers for several furniture pieces, such as the two French chairs, I now have just mere scraps of fabric left.
Necessity truly is the mother of all invention.
Using a standard pillowcase as my pattern I began laying out scraps. For the front of the pillow, I was able to join two long pieces together and you can't even really see the seam. 
The back was a bit trickier but I love how it turned out!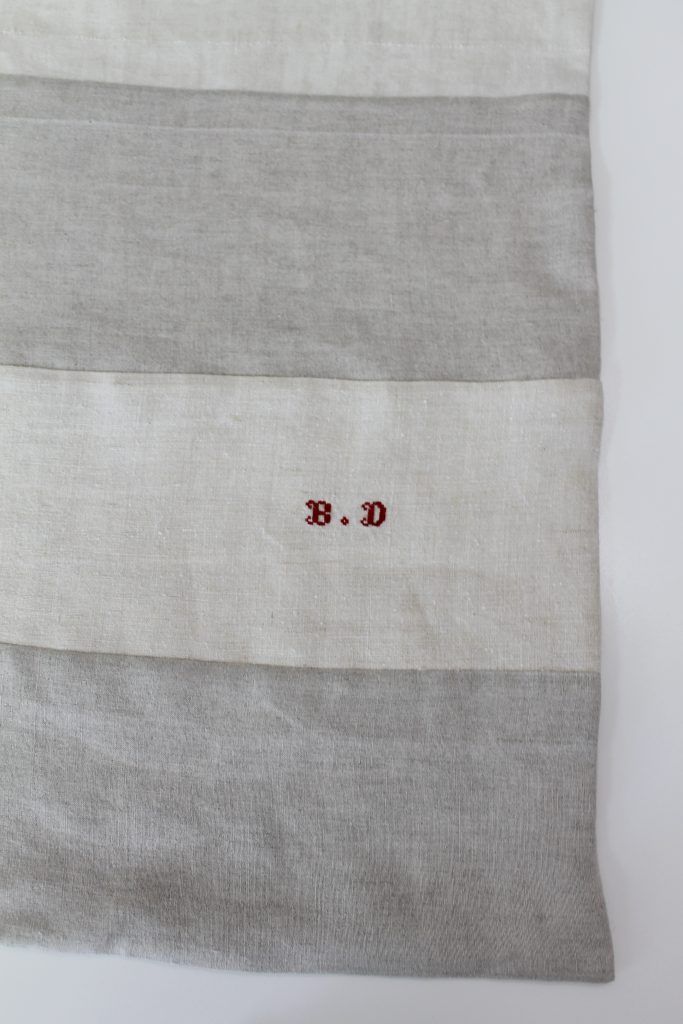 I even incorporated a sweet red monogram. I've shared before that I believe you can make any monogram your own with a bit of imagination. For instance, B.D. could stand for "Boy Daredevil" which my Sweet Guy surely is. Or given that it is on a pillow he could be a "Beautiful Dreamer".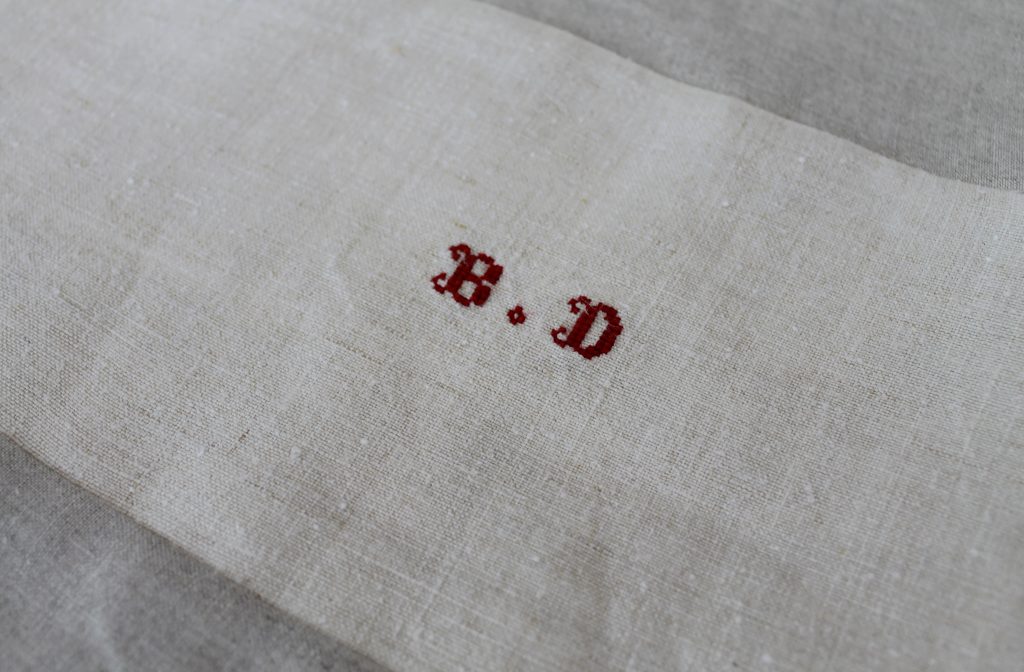 I'm so excited to pull this room together!
Laura