NYC Travel Itinerary Day Three ~ Nature In The City and the Perfect Pizza
Our third day in New York City was gorgeous. We took advantage of the weather and spent a lot of time outdoors.
NYC itinerary for Day 3 included:
1. The High Line
2. Lombardi's ~ the first pizzeria in the United States (lunch)
3. The Tenement Museum
4. Central Park
5. Red Rooster Restaurant (dinner)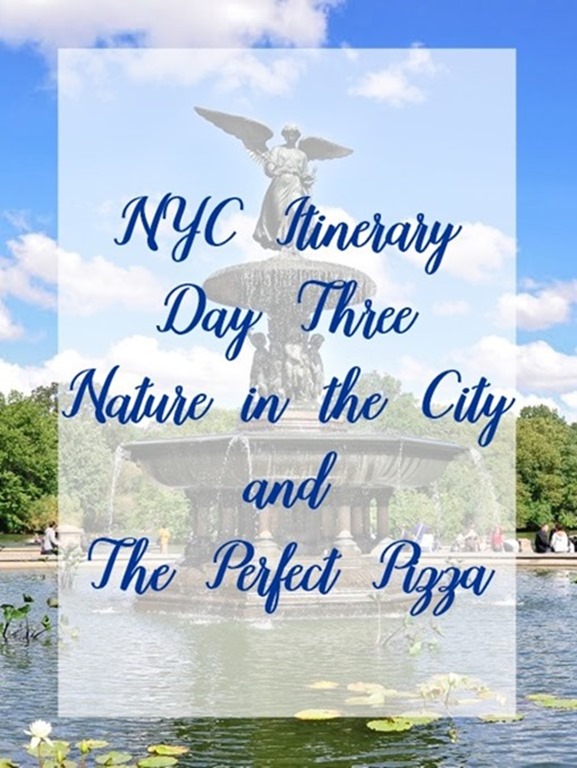 We began our morning fairly early by riding the subway from our apartment to the High Line. We once again put on our most comfortable walking shoes.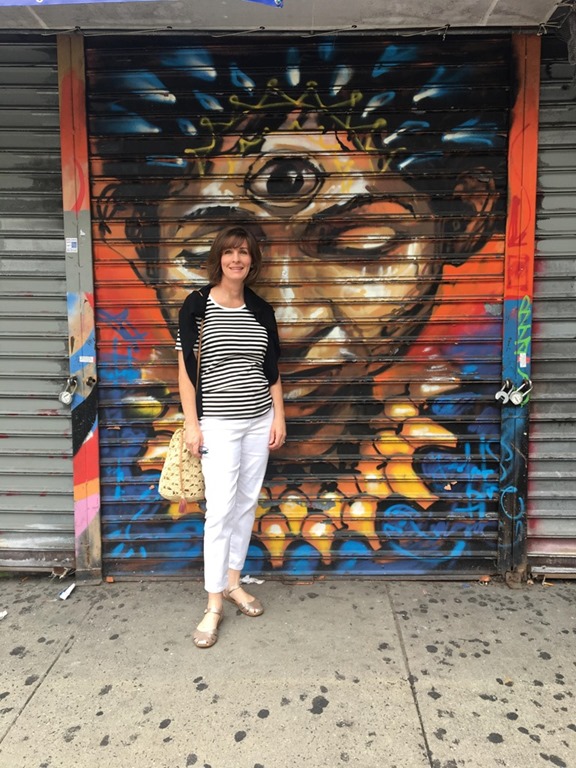 1. The High Line
7am to 11pm /12th Avenue and 34th Street (Near Jacob Javits convention center 655 W 34th St, New York, NY 10001)
The High Line is an elevated park that was created on a long unused railway line. Landscape architect James Cornerre imagined that the existing infrastructure could be used as the basis of a "living system" that draws from multiple disciplines that includes landscape architecture, urban design, and ecology.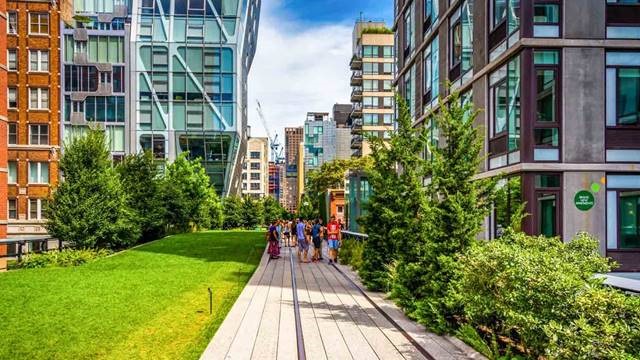 The 1.45-mile-long (2.33 km) park has several staircases and elevators available. The path is completely ADA accessible. What I love about this park is that it perhaps will push other cities to re-imagine obsolete infrastructure as public spaces.  The Fashionista and I began at one end of the park, near the meatpacking district, and walked the entire path which provided a nice birds eye views of the Chelsea Historic District. Another phase will be completed in 2018.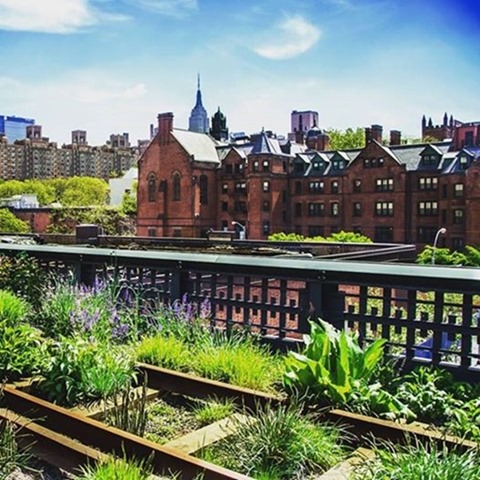 2. Lombardi's (lunch)
32 Spring St, New York, NY 10012
Lombardi's first opened in a NOLITA (North of Little Italy) neighborhood in 1905 by Gennaro Lombardi. It is run today by his grandson, Gennaro Lombardi III, and still uses a coal oven to bake its pies. We arrived right when the restaurant opened at 11 am and within a few minutes the restaurant was full and had a waiting list.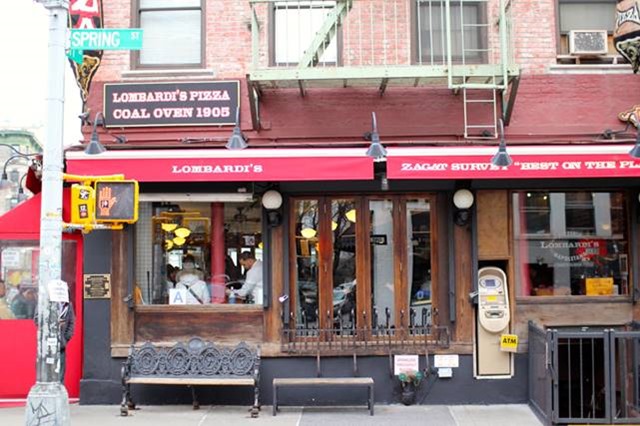 We ordered the Classic Wedge Salad to share. It consisted of an iceberg lettuce wedge topped with house-made chunky blue cheese, chopped tomatoes, red onions and bacon bits. It was the best wedge salad I have ever eaten. This was followed by a small margherita pizza topped with homemade sweet Italian sausage. It was authentically delicious. For dessert, I received a wink from the owner and chef. 😉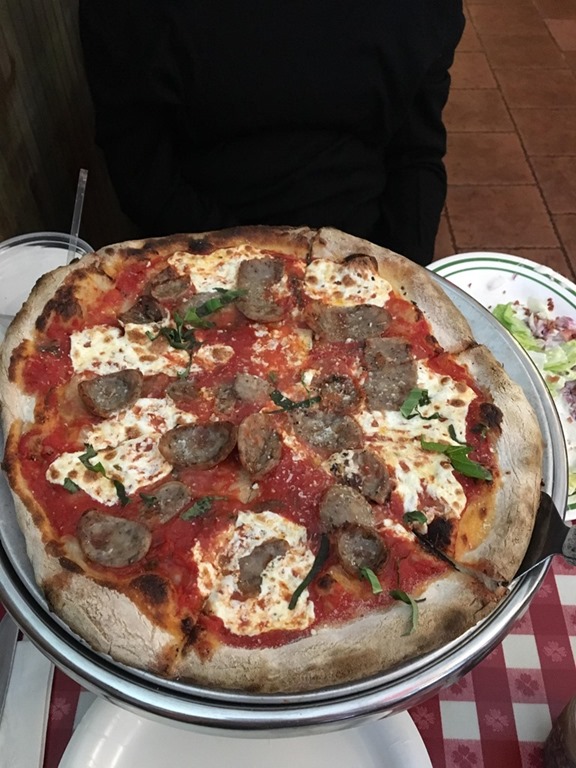 3. The Tenement Museum
103 Orchard St, New York, NY 10002
With such a full stomach the 10-minute walk over to the Tenement Museum was very welcome. The museum is set in a five-story brick former tenement building and is now a National Historical Site. This particular tenement (apartment, slum) was home to over 7,000 people, from over 20 nations, between the years of 1863 and 1935. The museum offers several various tours that offer different historical perspectives on the immigrant experience. It's hard to believe a family of 10 people once lived in this tiny three room apartment.
The building itself tells a story through its layers of wallpaper and flooring that was found during the renovations which began in 1988 after the tenement had sat empty for many years.
We opted to take the Victoria Confino tour. I highly recommend that you book your tour online as they often sell out weeks in advance. It was very informative and I would absolutely take other tours, to learn about other perspectives, on future visits.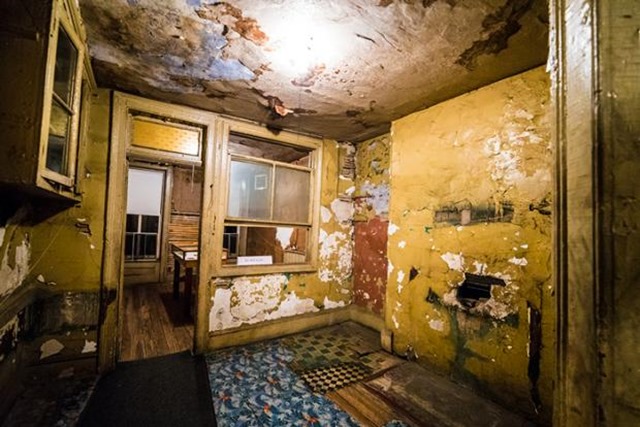 4. Central Park
opens 6am, runs north to south 110th St. to 59th St. and west to east Central Park West to 5th Ave
From the museum, we rode the subway to the north side of Central Park. Our goal was to walk the entire length of the park and visit several key areas, many of which are now National Historic Sites.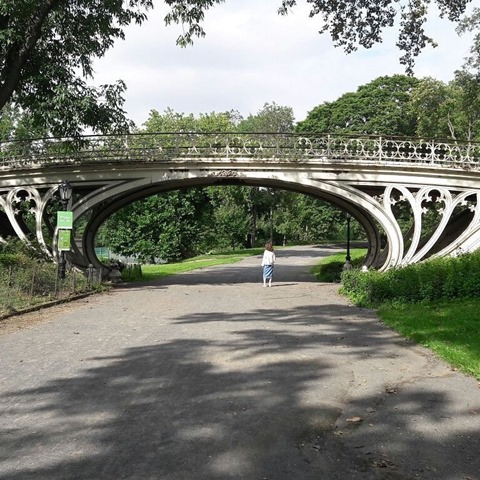 My biggest tip is to either take a map of the park with you or purchase one from one of the kiosks. It is very easy to get lost in the park which has a total of 778 acres and is full of winding paths.  However, I will share another tip with you worth its weight in iron. The 1600 cast iron lamp posts within the park have a series of four numbers on their base.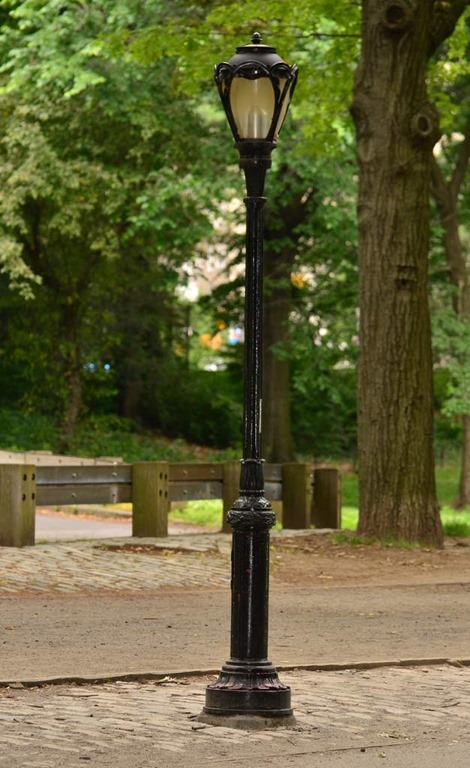 The first two numbers tell you the nearest street and the second set of numbers instruct whether you are closer to the east or west side of the park (even numbers signal east, odd signal west).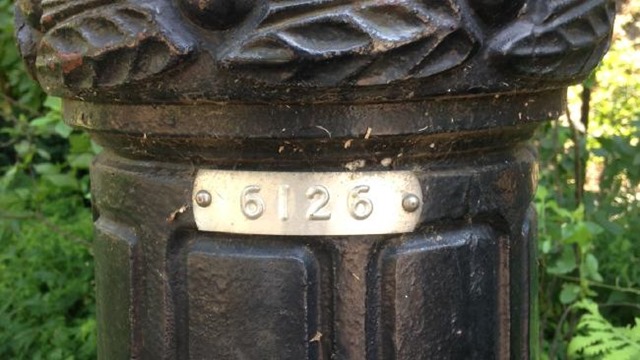 So, if you are at the Alice in Wonderland sculpture…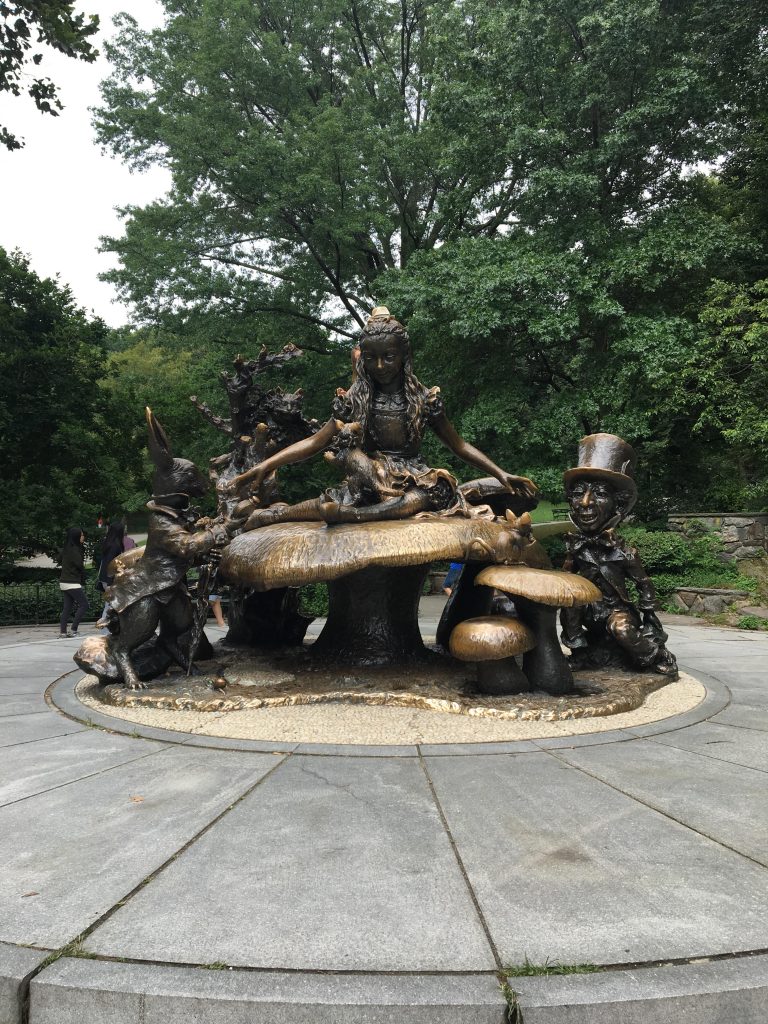 …but would rather be at the Bethesda Fountain, you can easily redirect yourself.
It took us two hours to walk the length of the park in a fairly straight line. But there were many, many areas we did not explore because we needed to take the subway home in time for our dinner reservation.
Another tip, there are fairly clean washrooms at the Loeb Boathouse.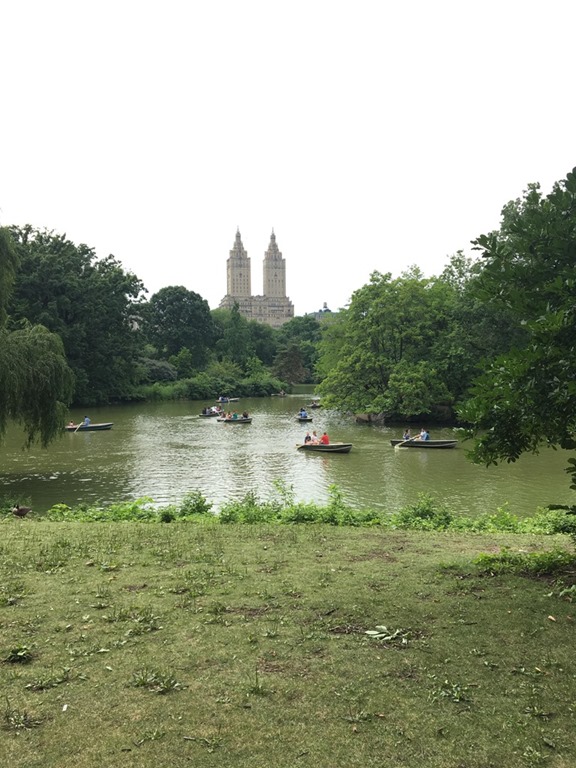 5. Red Rooster Restaurant (dinner)
310 Lenox Avenue NYC, NY 10027
New York has many famous restaurants headed by some of the best chefs in the world. I was eager to visit Red Rooster in Harlem which is run by chef Marcus Samuelsson. His life story is truly inspiring.
Red Rooster offers American Cuisine. I enjoyed the Shrimp and Grits while the Fashionista had the Shrimp & Jerk Pork Hot Rice with a side of the famous cornbread. It was all delicious! We then took UberPool back to our apartment and fell into bed in an exhausted food coma.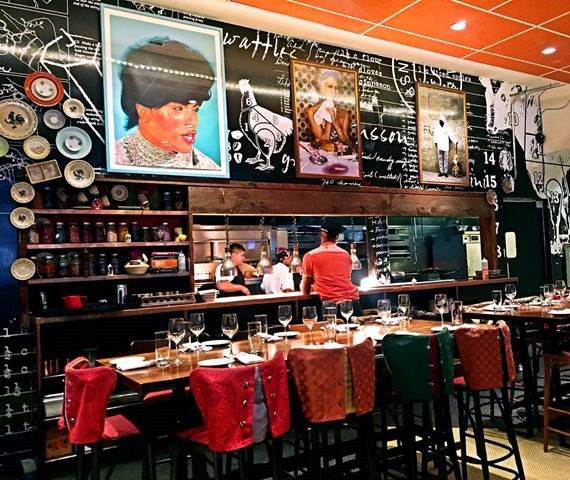 Until tomorrow, Happy Travels,
Laura
Once again, let me say that all opinions are my own. I was not compensated in any way to promote any of the sites listed above.
NYC Itinerary Day 1~ Flea Markets and Food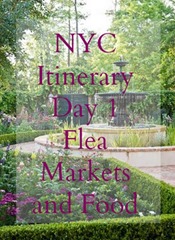 NYC Itinerary Day 2 ~ The Glamorous Life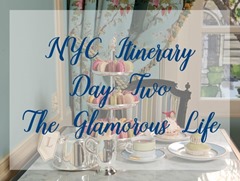 NYC Itinerary Day 3 ~ Nature in the City and The Perfect Pizza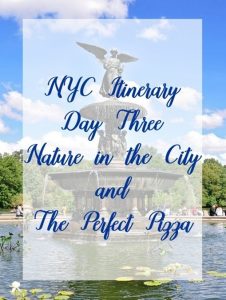 NYC Itinerary Day 4 ~ Gimme All The Eye Candy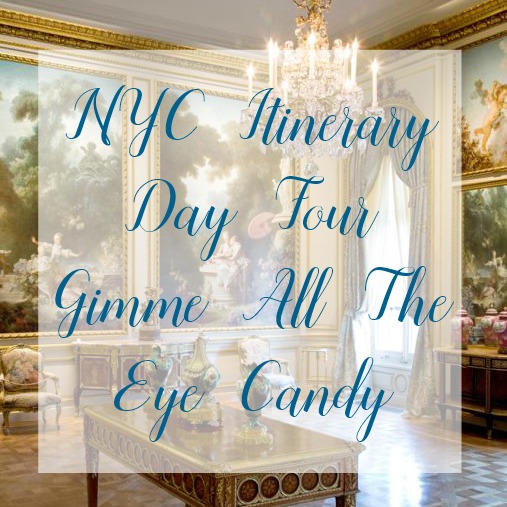 NYC Itinerary Day 5 ~ Lovely Landmarks