NYC  Travel Itinerary Day 1- Flea Markets and Food
Our 5 day stay in New York City began by flying into La Guardia airport early Sunday morning. We had made prior arrangements to first check in to our Airbnb apartment to drop off our luggage and make preparations for a very busy day of sightseeing and shopping.
Our NYC itinerary for day 1 included:
1. A visit to the Hells Kitchen Flea Market
2. A bit of retail shopping at Muji and Want Apothecary
3. Lunch at The Little Beet
4. The Chelsea Flea Market
5. Eataly Italian Marketplace
6. Afternoon stroll thru Madison Square Park
7. A sweet treat from Shake Shack
8. Chelsea Food Market
1. Hells Kitchen Flea Market
9 am to 5 pm/ 408-424 W. 39th St. NYC 10018 (between Ninth Avenue & Tenth Avenue)
From our apartment, we took the subway to the Hells Kitchen Flea Market. It is a well-known source for vintage clothing and hidden antique treasures. It was at the top of the Fashionista's "must visit" list. Due to the rain, the market was rather small but the fashion maven found a few great finds. I found a sweet little glass trinket.
Tip: Chat with the vendors. We met some extraordinary people and learned the history of what we purchased. Because we were genuinely interested in what they had to say this paid off when we asked, politely, for a slightly lower asking price.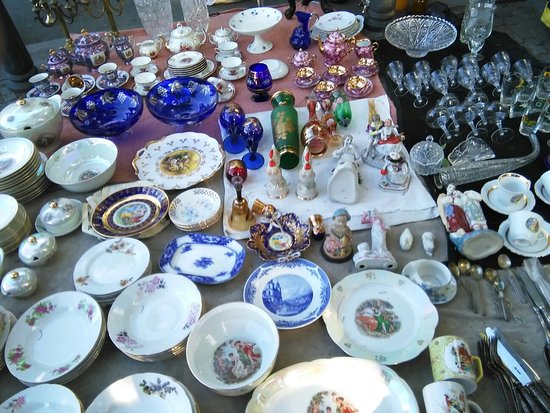 2. A bit of retail shopping to Muji and Want Apothecary (budget and high end)
Returning to the subway to get out of the rain we then made our way to Muji which offers three locations in New York. We went here because the Fashionista has a deep love for Japanese paper products. However, I left with several of their cotton t shirts (my new favorite~ $8.00) and a few new kitchen tools.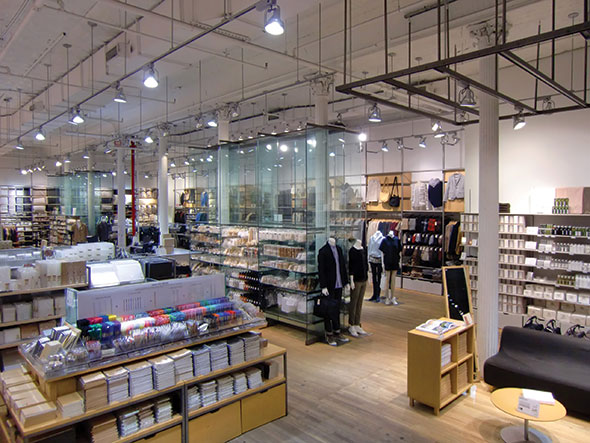 Want Apothecary 1170 Broadway, New York, NY 10001
Want Apothecary is a little jewel box that carries some lovely beauty products, to include often hard to find French brands. Please seek out Steven. He is delightful soul very willing to assist and share his extensive knowledge in a down to earth manner.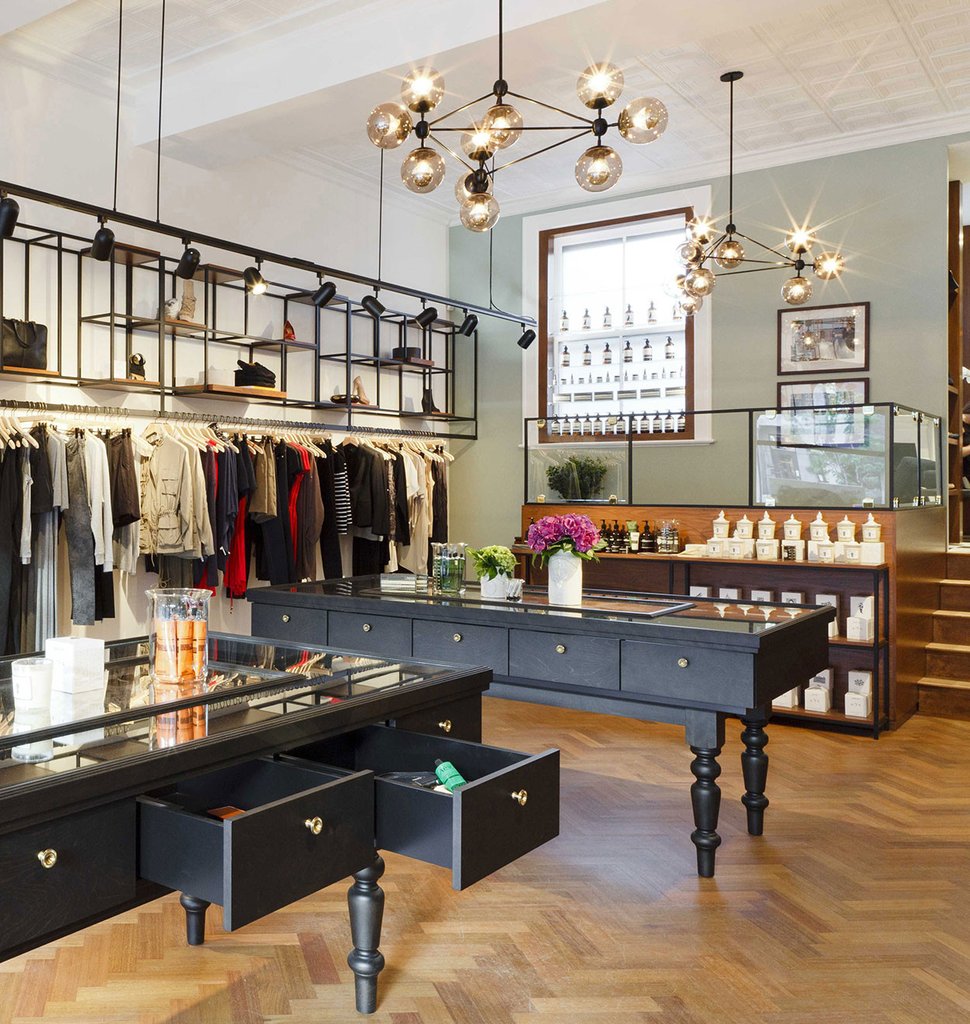 3. Lunch at The Little Beet
Needing sustenance we walked over to The Little Beet. There are several locations. We ate at the Nomad address. I think it's no secret that my family and I try to eat clean, organic food. Their lunch bowls are SO good and they offer a wide variety of vegan and gluten/soy/nut/dairy free options for a very reasonable price.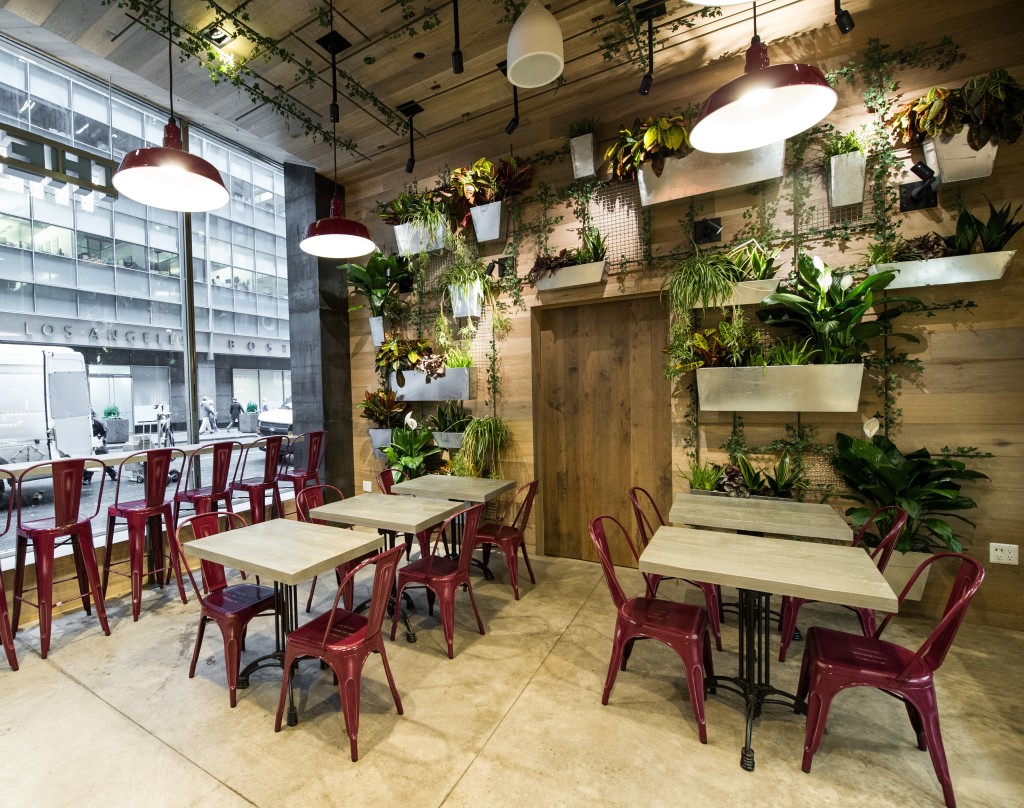 4. The Chelsea Flea Market
6:30 am to 6pm/ 39 W 25th St, NYC 10010. (btwn Sixth Ave. & Broadway near the Flatiron Bldg, Eataly, and Madison Square Park)
Just a 3 minute walk away, the Chelsea Flea Market has similar offerings to the Hells Kitchen Flea Market but less of the cheap trinkets and more actual vintage and antiques. You do have to pay a $1 entrance fee.
It was a delight when the sun came out for us. Again, chatting with the local vendors and patrons was worth its weight in gold. Truly lovely people.
Tip: Do not go expecting the Rose Bowl Flea Market or Round Top. Both flea markets are petite sized delights.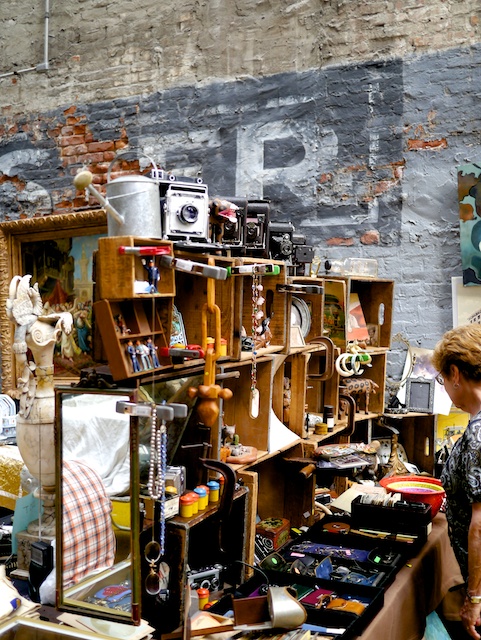 I came home with an antique metal British soldier for Sweet Guy's collection and a few French medals all for $5.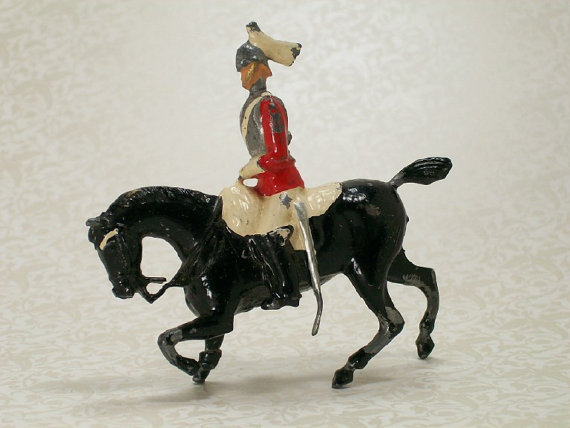 5. Eataly Italian Marketplace Flatiron Location
9 am to 11 pm/ 200 5th Ave, New York, NY 10010
f you are a foodie or just love to eat you must visit Eataly Italian Marketplace. It is a quick walk from the Chelsea Flea Market and literally a feast for the eyes, soul, and stomach. There are several dining spots within.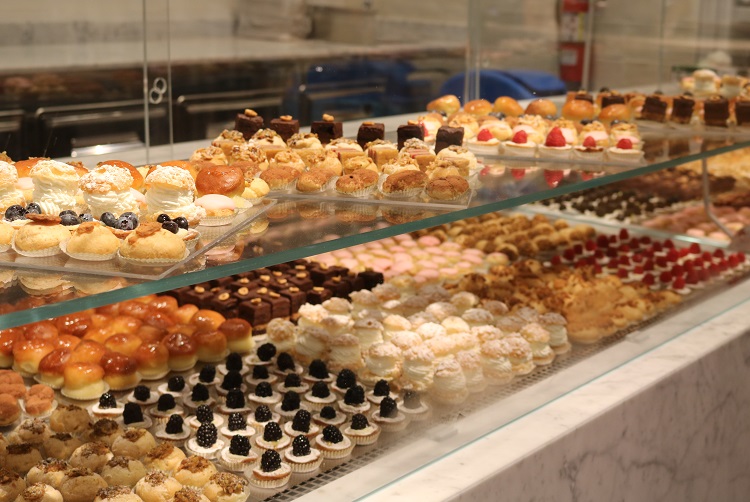 We were there late Sunday afternoon and the place was packed! They were having a gelato tasting festival ~ FUN! If you want to avoid crowds go in the early morning or during the week.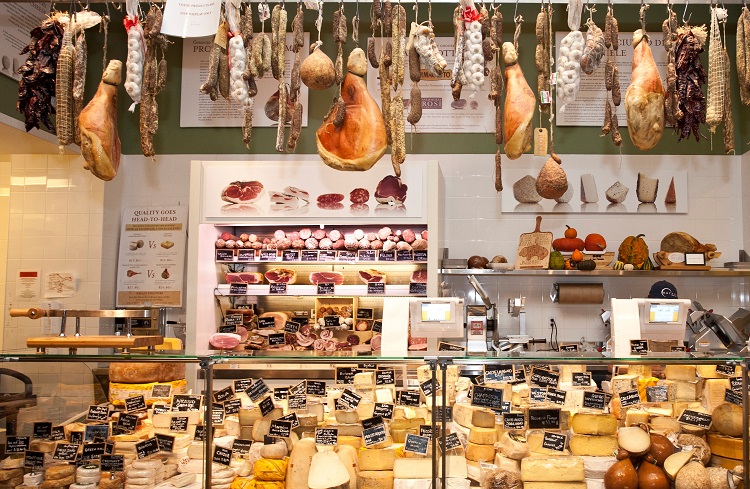 6. Afternoon stroll thru Madison Square Park
11 Madison Ave, New York, NY 10010
Right across the street from Eataly, Madison Square Park is one of the many lovely garden spots nestled in between the high rises of New York. It was officially designed as a public space in 1847.
From a park bench you can spy:
The iconic Flatiron Building (the Beaux-Arts building was constructed in 1902 by Chicago architect Daniel Burnham).
The MetLife Tower (when it was constructed in 1909 it was the tallest building in the world and features 4 four-story clocks mounted on the tower, one on each side).
The New York Life Insurance Company Building (which is known for its octagonal gilded spire).
7. A sweet treat from Shake Shack
Madison Square Park location: Madison Ave & E.23rd St, New York, NY 10010
It was worth the hype to stand in line to get a hand spun black and white shake.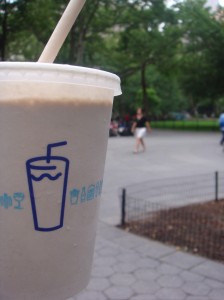 8. Chelsea Market
8 am to 8pm / 75 9th Avenue NYC 10011 (Btwn 15th and 16th streets)
It turned out to be such a nice day we opted for a 20-minute walk to the Chelsea Market as our last stop of the day. We had assumed it was an actual food market and we're planning to buy our week's worth of breakfast ingredients here. So it was sort of a whomp, whomp to find an enclosed urban food court, shopping mall, office building and television production facility. Still, the restored former National Biscuit Company (Nabisco) factory complex had wonderful ambiance. I mean this is where the Oreo was invented!
Side note: the Chelsea neighborhood we walked through was also totally charming. I'm ready to move!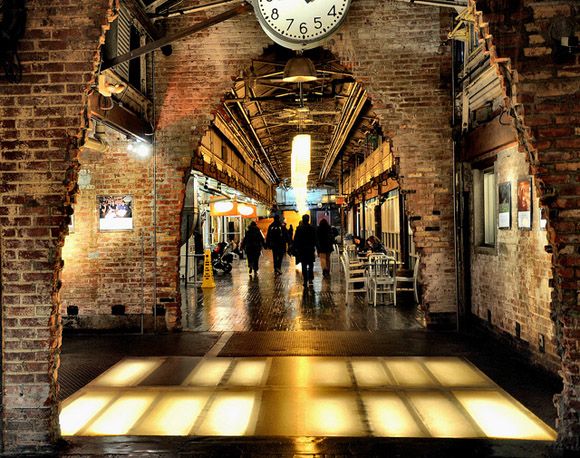 Our day ended around 6:30 pm. I know this is quite early for the city that never sleeps. But we had begun at 4 am and it would be another early start for Day 2 of touring NYC. We took the subway back to our rented apartment.
Until tomorrow, happy travels,
Laura
In case you missed it, here is the first post in this travel series: Top 10 Money Saving Tips For Touring NYC.
NYC Itinerary Day 1~ Flea Markets and Food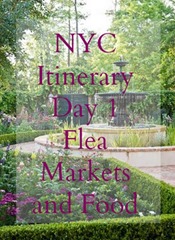 NYC Itinerary Day 2 ~ The Glamorous Life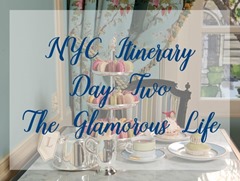 NYC Itinerary Day 3 ~ Nature in the City and The Perfect Pizza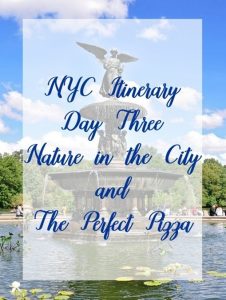 NYC Itinerary Day 4 ~ Gimme All The Eye Candy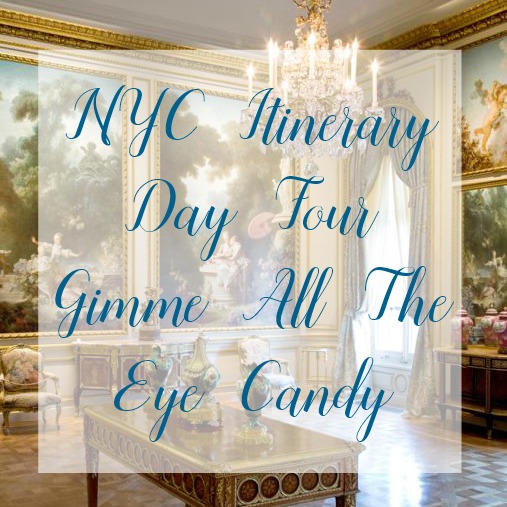 NYC Itinerary Day 5 ~ Lovely Landmarks
PS: Once again, let me say that all opinions are my own. I was not compensated in any way to promote any of the sites listed above.