This summer has been one of the wettest on record. Living under a constant rain cloud it has felt more like Seattle or London rather than D/FW. This has made photography quite the challenge and so much of my summer decorating has gone undocumented here on the blog. I am now in the midst of transitioning the summer themed accessories at Storybook Cottage to those that feel more like early fall. But since many of you had asked, I decided to share an overcast view of the Late Summer Cabinet of Curiosities before it is transformed into a collection of autumnal splendor.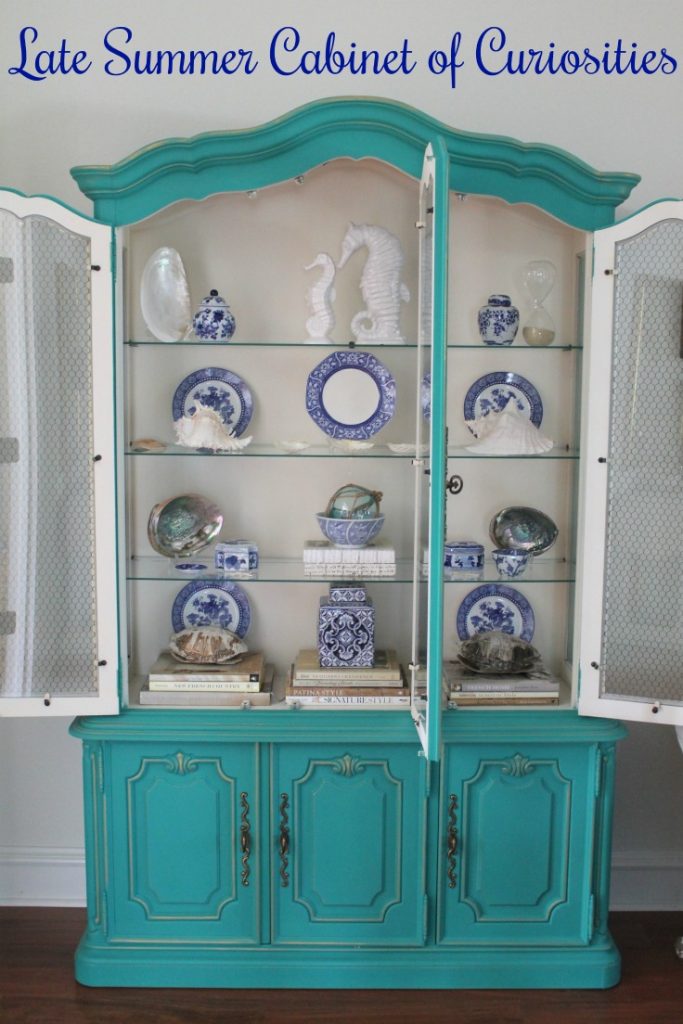 Some of you may recall my original post on the inspiration to have a Cabinet of Curiosities. I first implemented the Victorian era craze in a springtime themed collection.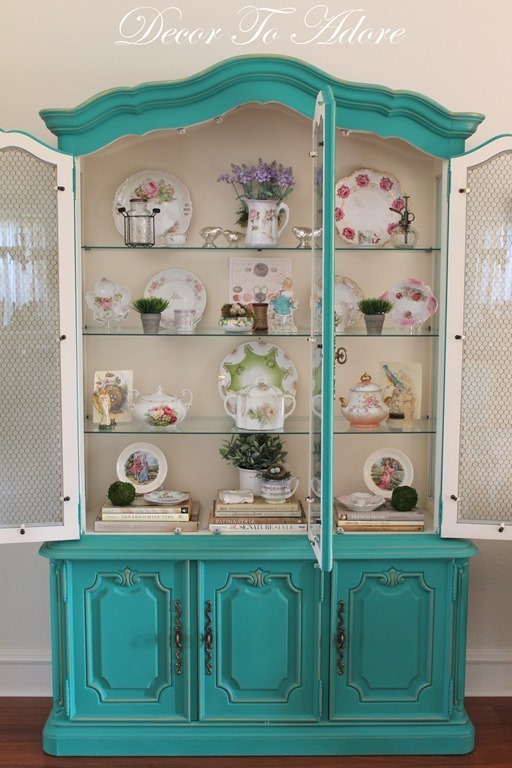 For the summer, I was inspired by this cabinet of beachside bliss found on Pinterest.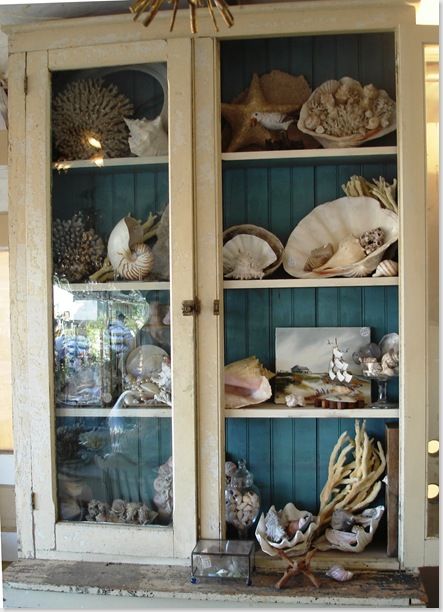 Creating a Late Summer Cabinet of Curiosities
In the seasons hot months, I like a calm and clean look to my summer decor. A bit more like this lovely hutch.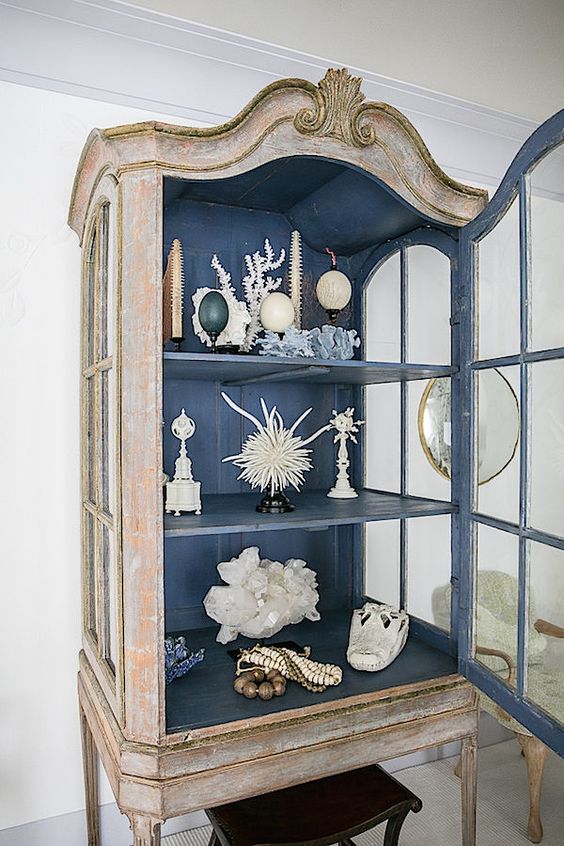 So my pared down cabinet is somewhat a combination of the two images that inspired me. The addition of blue and white china provides a nice, cool palette.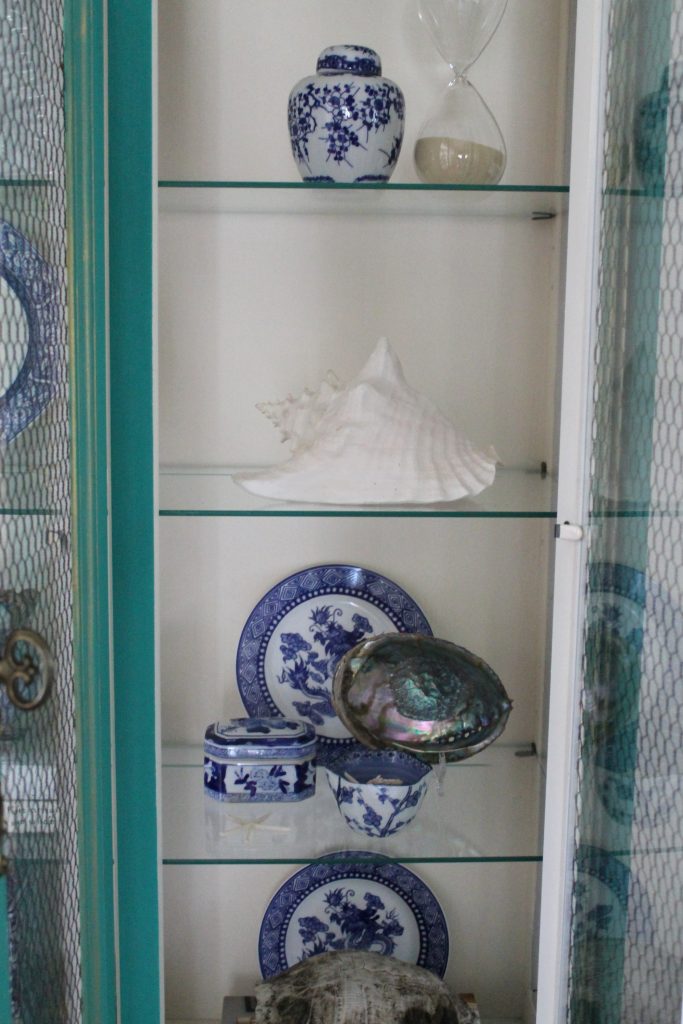 We have long collected seashells from our various travels all over the world. I just adore the inner rainbow glow of abalone shells. A few books and a glass fishing float, nestled in a bowl, also help tell a seafaring story.
Sea creatures, such as the seahorse and the starfish, make me happy. Mr. Decor recently found two empty turtle shells on the bank of a lake he was fishing at. He cleaned them up for me and they were added to the collection.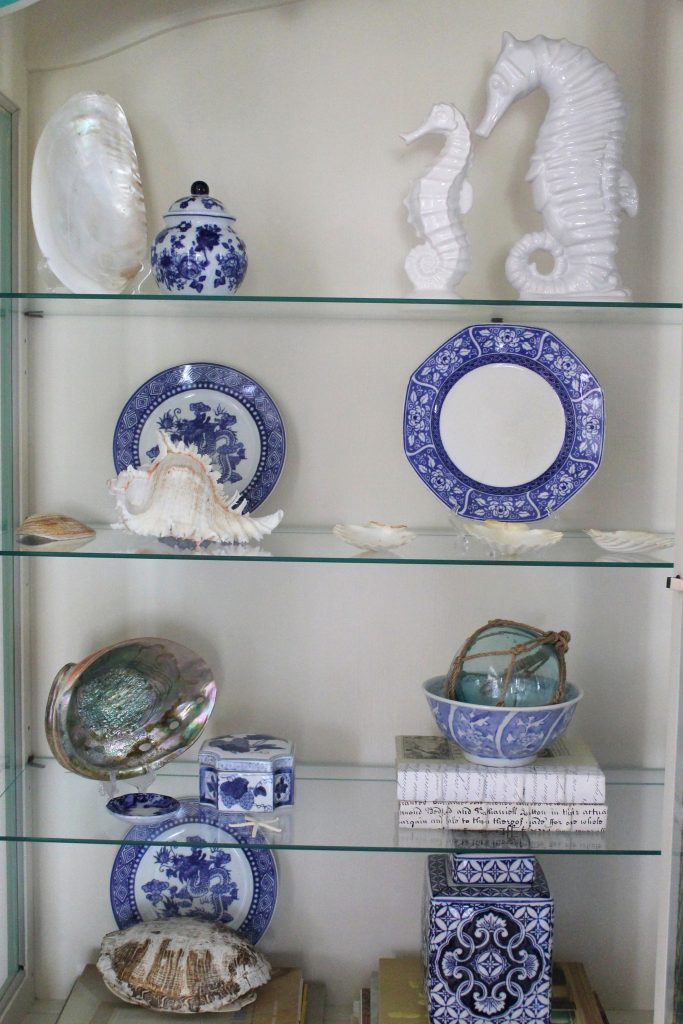 You can see other inspiring summertime images on my Pinterest Cabinet of Curiosities board.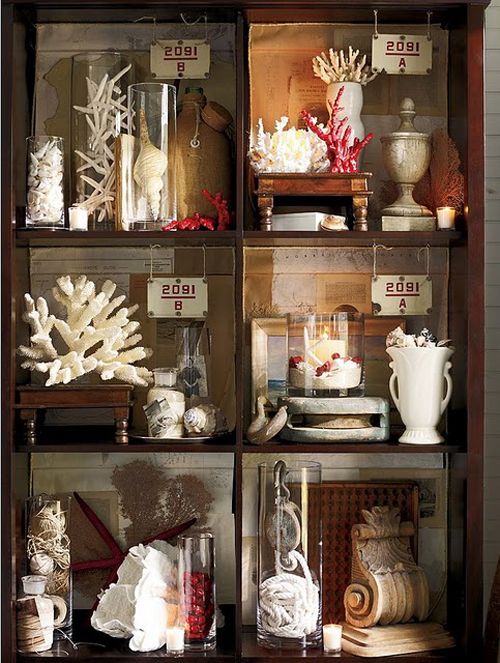 How do you display your summertime treasures?
Laura