It is that time of year again when parents of schoolchildren rejoice! Here is a collection of some of this years favorite back to school tablescapes as well as one created for my new sophomore.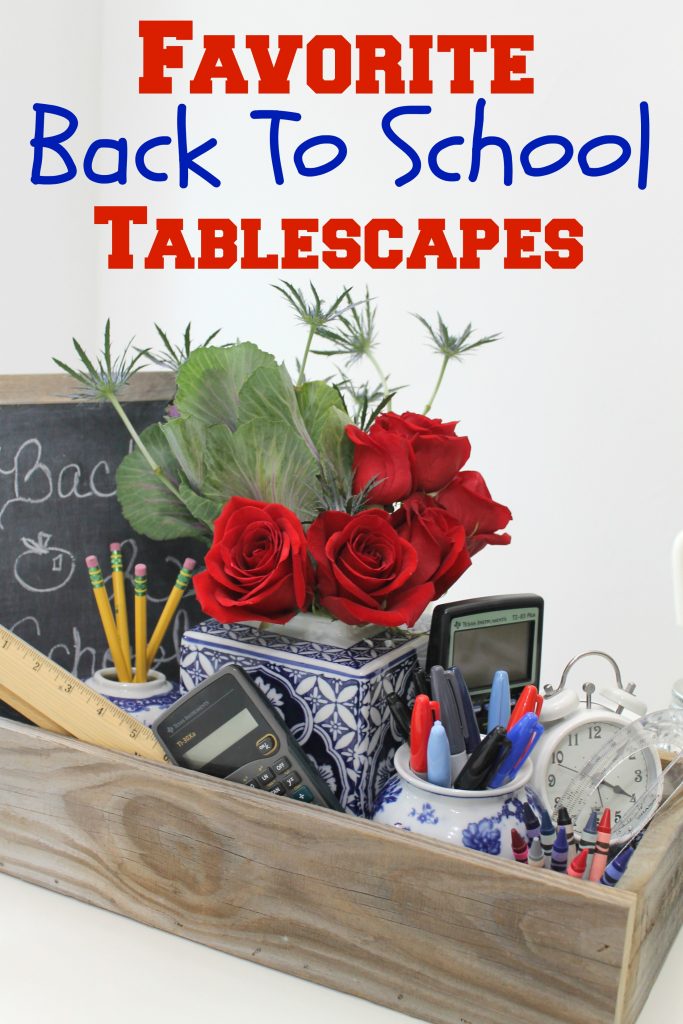 It's fun to try and make the return to school a happy event by having a special back to school dinner.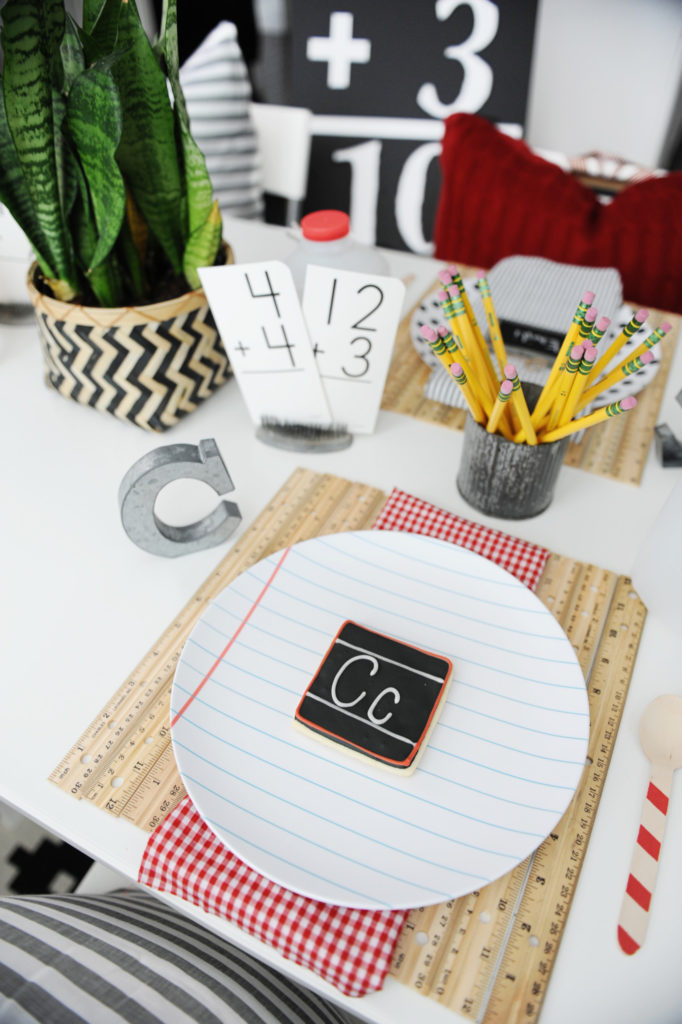 This back to school breakfast party by Pink Peppermint Design is so cute. I adore how she uses flash cards to create a scholastic themed chandelier.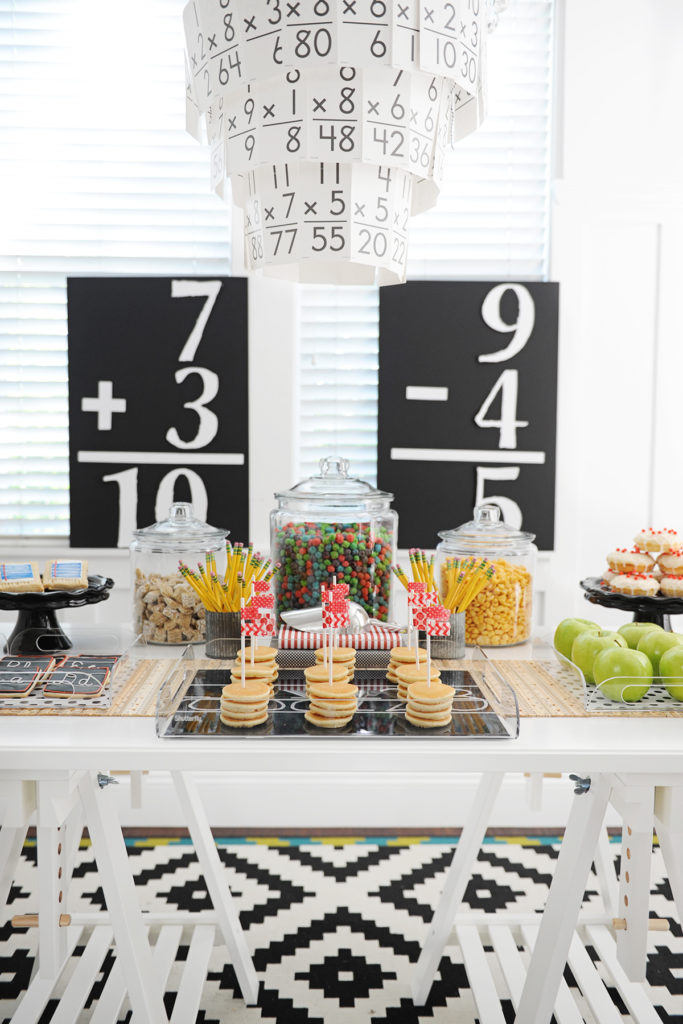 This school house themed party by Knitties Bitties had the cutest invitations.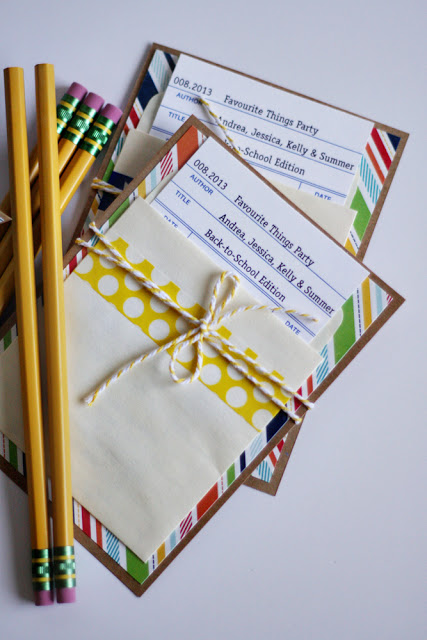 The mantle decor was simple but oh so sweet.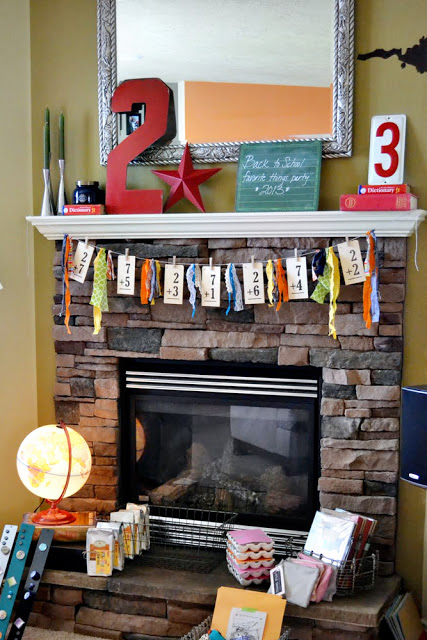 Bringing up Burns transformed manila library cards into menu cards. #toocute
Create a few green leaves from construction paper and transform simple red plates into darling apples. I also love Spaceships and Laserbeams ingenuity of using a sharpie to transform plain white craft paper into a gigantic ruler/table-runner.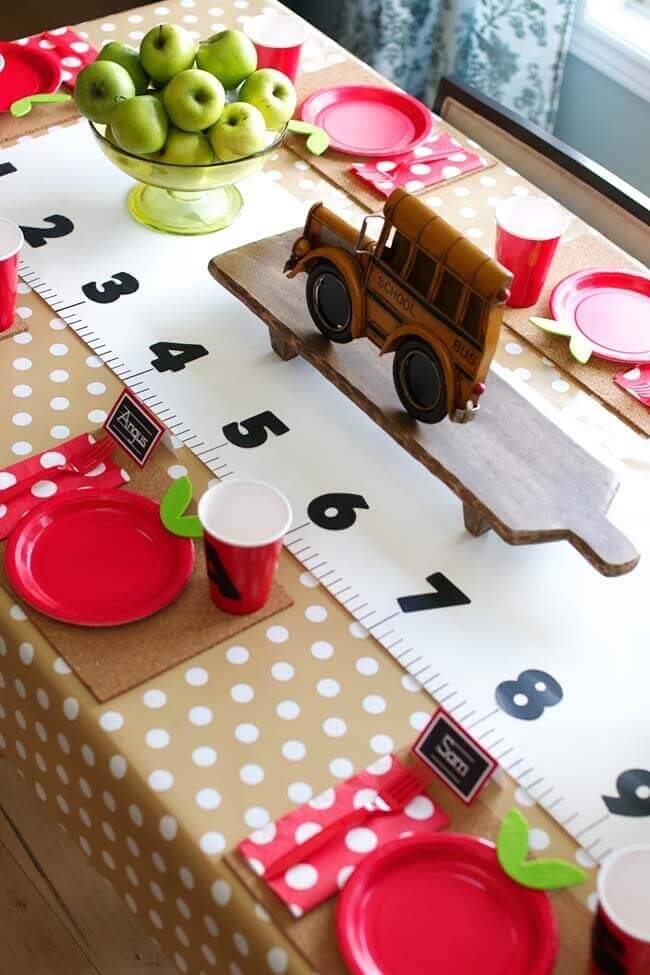 The happy pops of yellow added by The Vintage Mother are so pretty and remind me of school buses.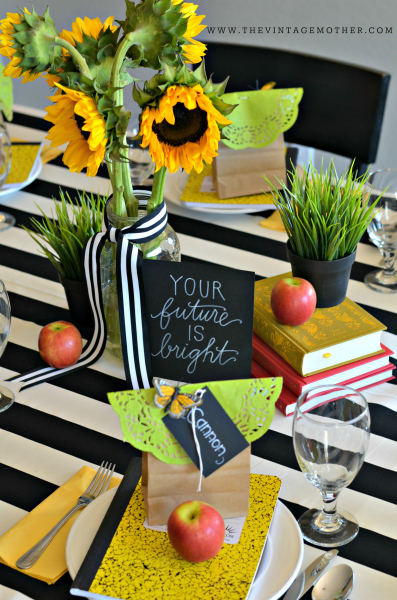 The neutral themed table is very pretty too.
A cake made from pencils and rubber bands by One Charming Party? Yes please.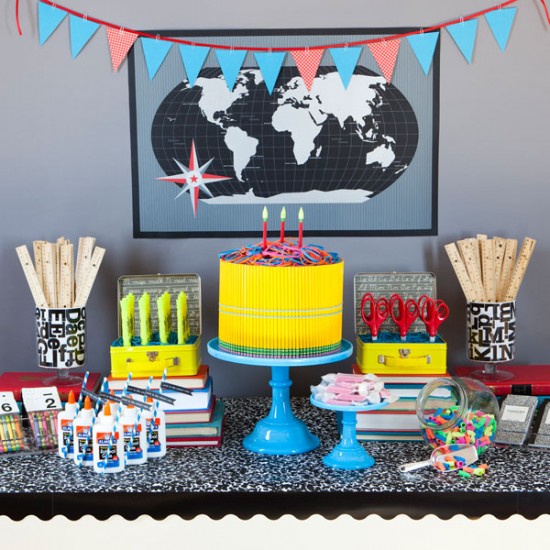 Look at this yummy back to school breakfast created by Echos of Laughter. The pineapple bowls look so tasty!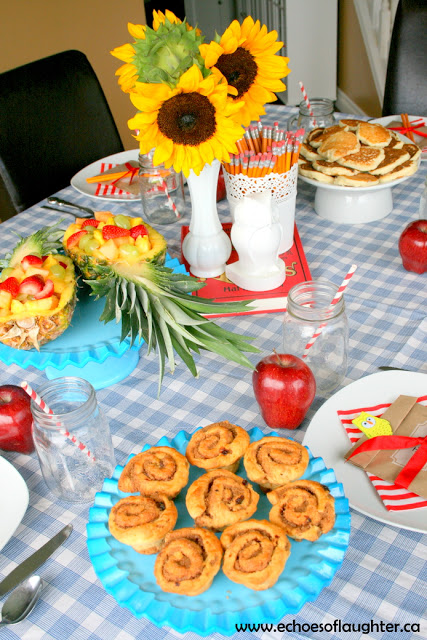 Love the vintage metal lunchboxes that Julia Usher used to hold yummy after school goodies.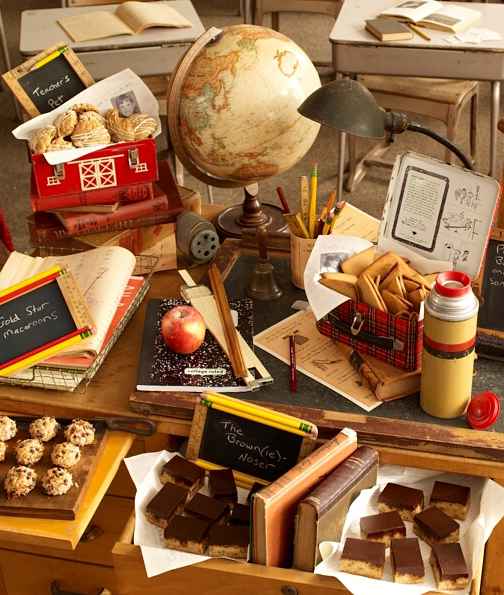 Sweet Guy went back to school yesterday. It is hard to believe he is now in his second year of high school.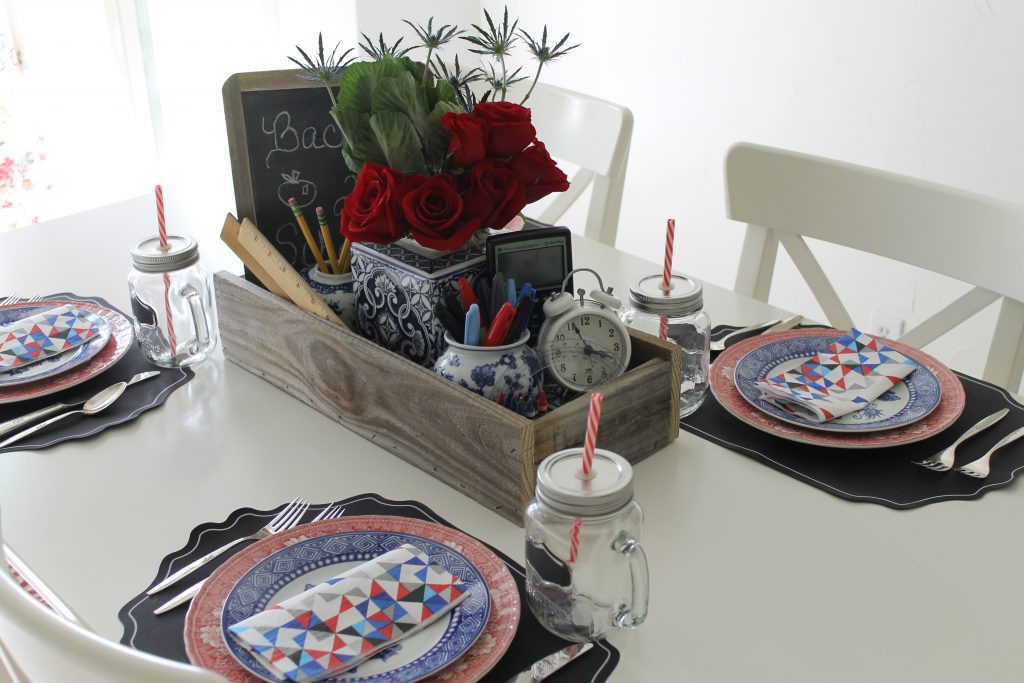 Like most moms my days are very busy so this year's tablescape was super fast and easy using things from the office desk drawers.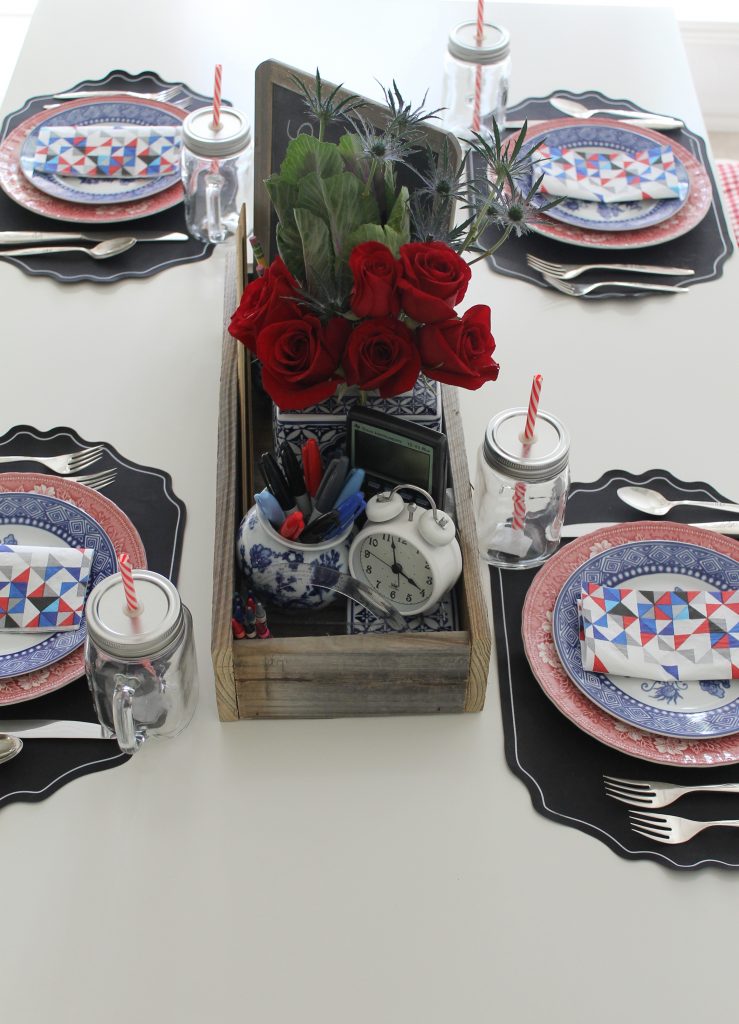 I used black paper placemats found at the dollar spot. The color palette for the table was inspired by the geometric paper napkins which were also from Target.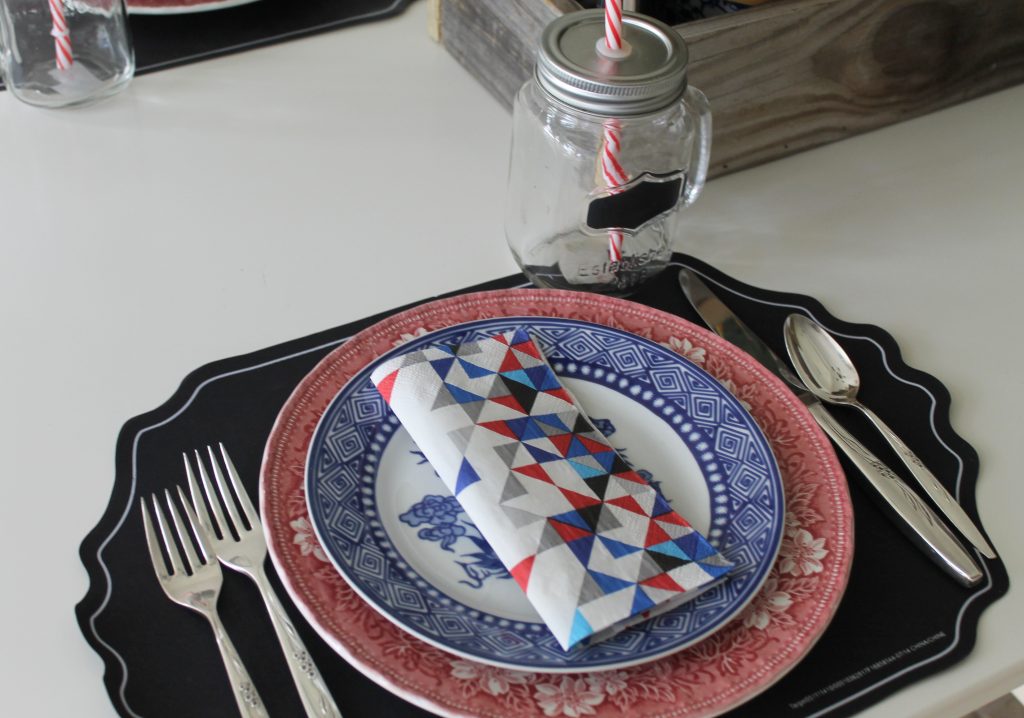 For even more inspiration here's a little look back at the DTA archives:
The vintage yearbook 2015 Back To School tablescape.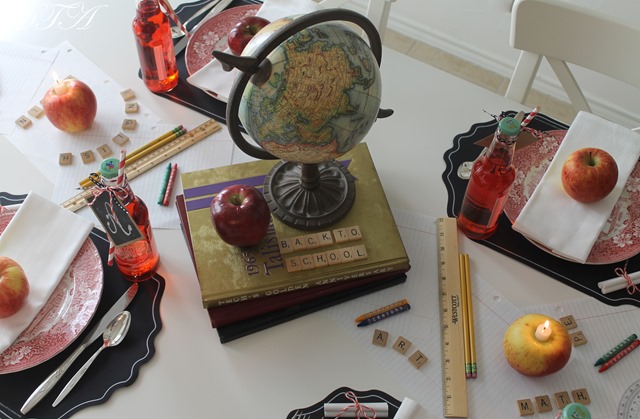 The 2011 Back To School Breakfast.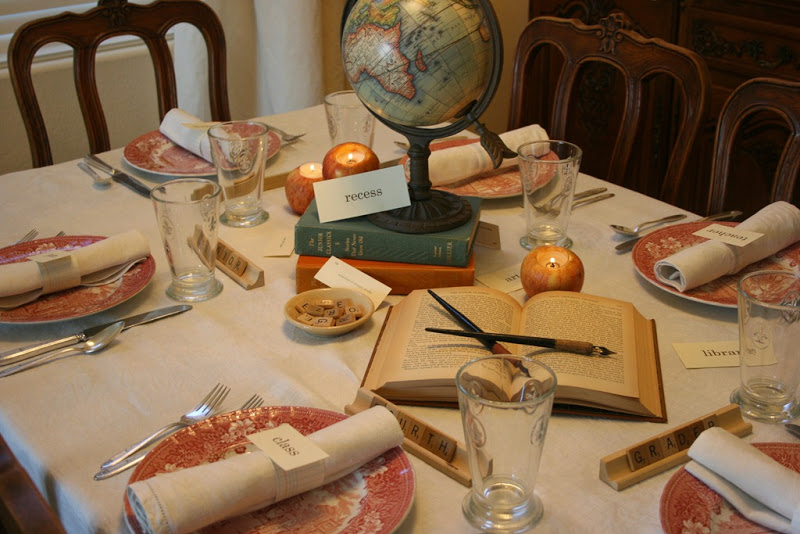 May you never stop learning!
Laura