We all know that a pair of shoes changed Cinderella's life. But can a dress change your life?
A wedding dress can change a life. An Oscar dress can change a life. But what about a homemade dress made from $3 fabric from an estate sale?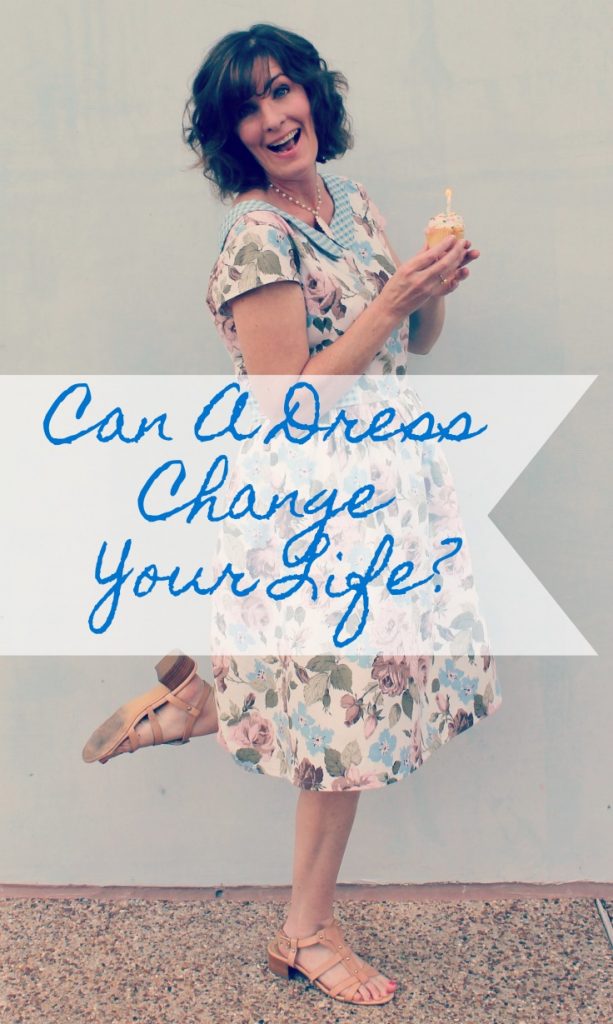 As many of you know I recently graduated from college over the summer. Yes, ahem, I am a slightly older student thank you very much. Even though I am older and wiser I found that, like so many other, younger graduates, I was floundering trying to fit in to today's job market.
As I encountered closed door after closed door I began to take it personally.
Reels of unkind words began a familiar playback in my head.
I stopped to listen and bought what they were selling.
I eventually closed down. My creativity vanished.
You would think by now I would have learned that the real me never quite fits in. I shine best when I am who I am:
A slightly off-kilter creative soul covered in glitter.
Creativity is the core of who I am. It is what makes me, me.
A good friend reminded me that I just needed to focus on being my best self TODAY. Tomorrow will work itself out… tomorrow.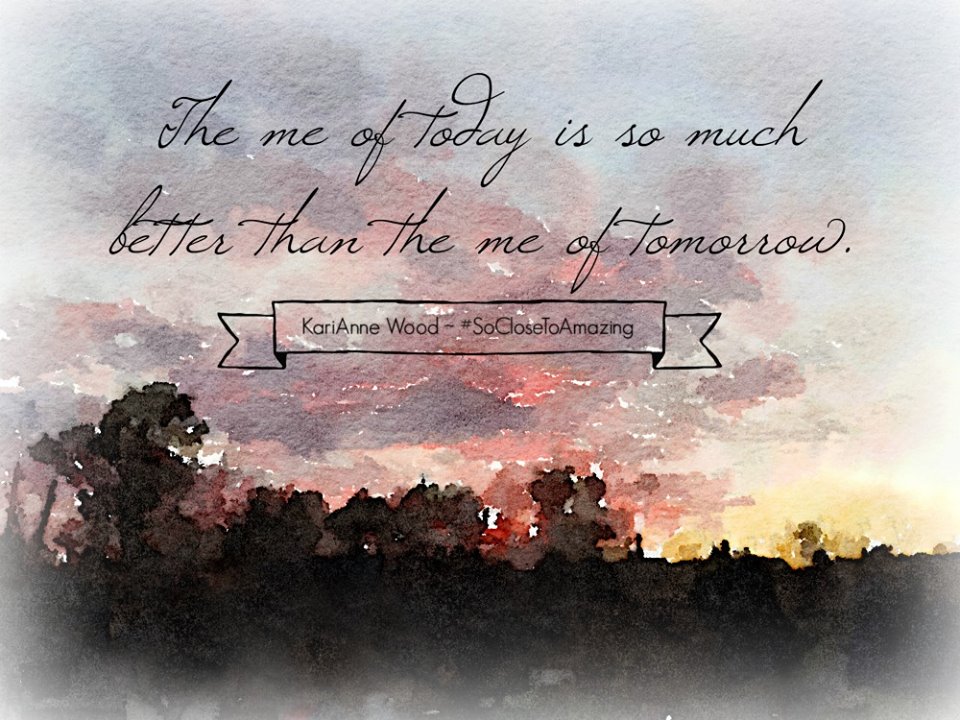 Taking her words to heart I've been examing my life more closely, fully embracing and rejoicing in what makes me content.
I've also been looking to see if I can change what stresses me out. I have found some things that I could alter. So I've been making adjustments and the changes have resulted in a happier me.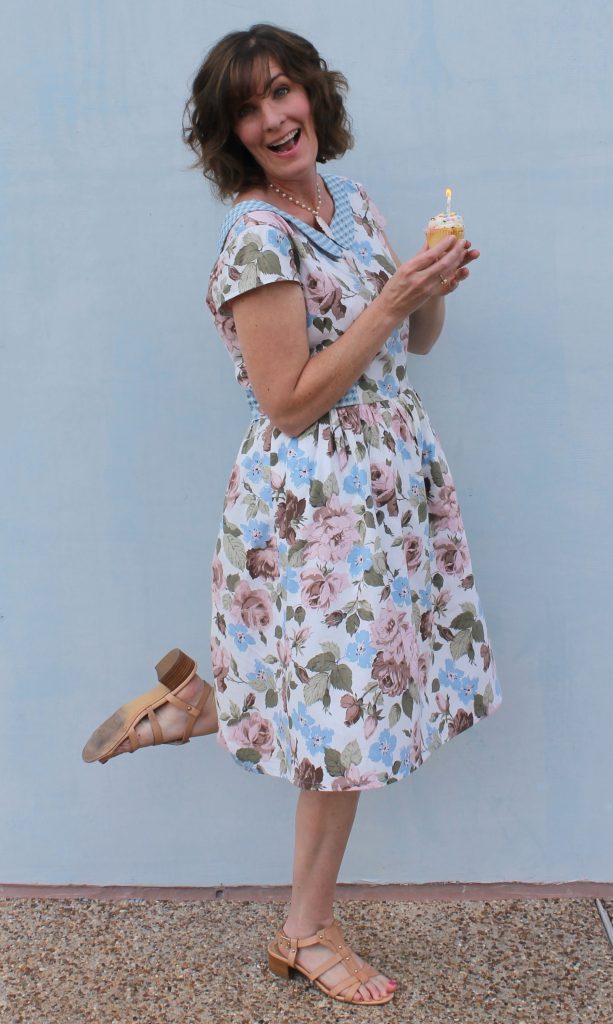 One of the changes I made originated from a horrible habit. It was a sentence of drudgery that I had imposed upon myself.
In the past, I wouldn't let myself participate in an activity I enjoyed until I had completed a number of tasks such as:
The house had to be cleaned.
The laundry had to be caught up.
No weeds could be in the flower beds.
Dinner had to be made.
And on and on and on
Any wife and mother could take one look at such a ludicrous list and say "But those are never-ending tasks!"
Exactly. I also knew, deep down, that if I took a few hours to say, finally finish sewing a dress I had started way back in the spring, instead of doing laundry, the world wasn't going to end.
So I forced myself to get creative while simultaneously thinking "I should be scrubbing the downstairs toilet."
But I finished that dress. I was so proud of myself for making fun a priority!
Then I tried the dress on. It was one size too big and just hung on my frame. #soclosetoamazing
I could have withered away in a "whoa is me" heap and decided there were only two choices. To create more drudgery by arming myself with a seam ripper or have a dress that sat forever in the back of my closet.
But I did something better. I made the decision to make this dress my PARTY DRESS.
It just needed a few safety pins.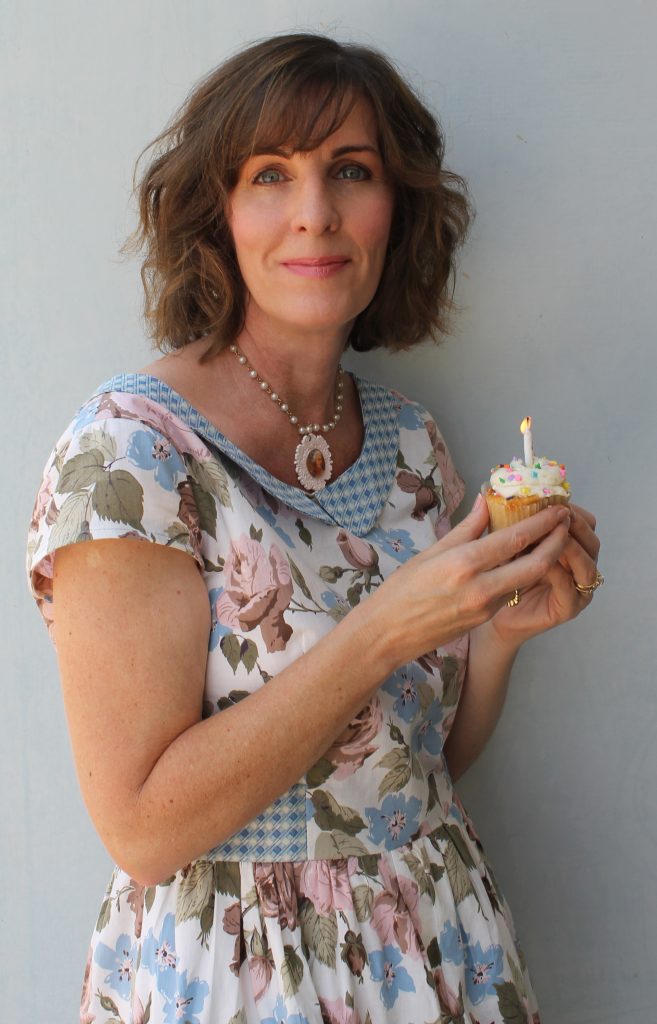 Can A Dress Change Your Life?
Yep. I decided that I was going to wear that dress on my birthday and not care that it was too big. It was summer. The day was hot. A loose dress would be cool.
I wore that dress to church. Then took it out to lunch. I wore that dress to visit my daughter at work. That dress helped me to return some back to school clothes that didn't make Sweet Guy's cut. I wore that dress out to dinner and was so thankful that I had some extra room. #bigmeal
Here's the great part. That dress, which was too big, was complimented a million times. I even got a wolf whistle while having my birthday picture taken. As you can see I wasn't expecting that!!!
I am SO thankful that my friend KariAnne reminded me of what is truly important.
If you would love to celebrate more perhaps you too can find a bit magic within the pages of "So Close To Amazing".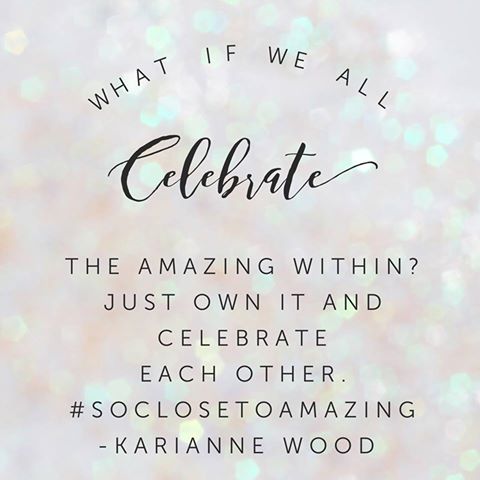 Wear the dress, own it, CELEBRATE!
Laura