Hello dear friends, I have missed you all so much! As I mentioned in my last post (well over two weeks ago) I recently attended the Haven Conference in Atlanta. A 2017 Haven Conference Swag Bag Giveaway.
The Fashionista and I decided to make it a road trip and we drove from D/FW to Atlanta. We stopped off in Jackson for a bit of fun.
T shirt – scarf – capri jeans, straw bag and toe ring sandals – sunglasses are vintage
Checking in to the Grand Hyatt we had just a few minutes to clean up and head down to the opening night festivities. I was SO tired and just wanted to lay down. Which I tried to do… while waiting for the elevator. My photographer snapped a photo of the moment.
The next morning I was up and at 'em to attend the first of three classes of the day. They were all fantastic and my head was and is just swimming in information.
Vineyard vines dress – lace up sandals
My last class of the day was "Working With Ads" hosted by the amazing KariAnne of Thistlewood and the delightful duo, Ashley and Jamin, of The Handmade Home. What a treat to spend time with these lovely people.
That night the Fashionista and I went out to dinner at Bistro Niko and enjoyed a bit of delicious French fare.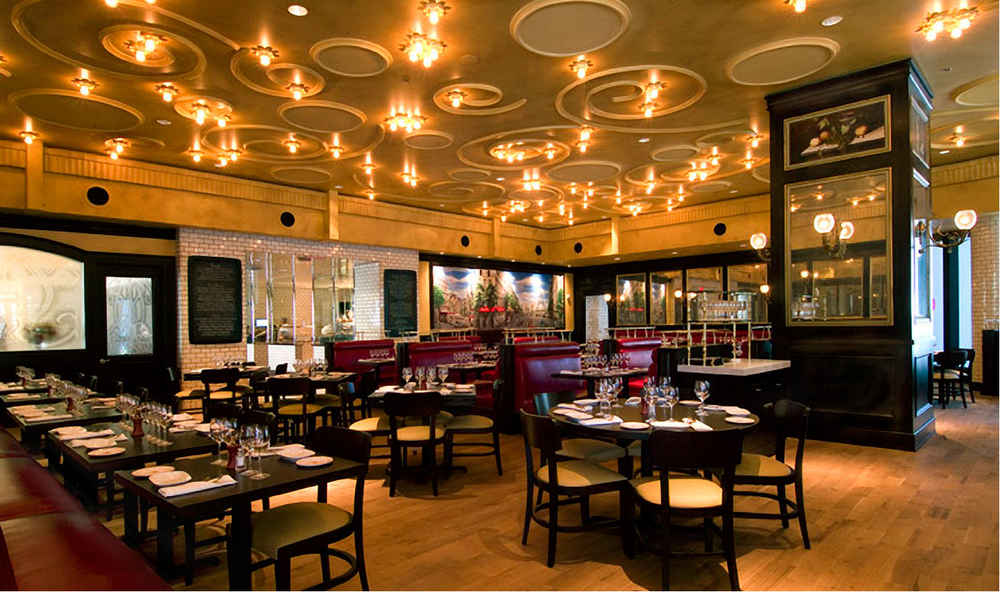 I wore a lightweight blue frock from Anthro in an attempt to keep cool in the high humidity of Hotlanta.
The next day was another early morning. For me cotton dresses are easy. It's just one and done. The black scalloped sandals were a clearance find at Talbots last year. But they do have something similar this season.
I could not have had better mentors at Haven. Layla and Kevin of The Lettered Cottage were so sweet and shared some truly great tips.
Now on to what you all have been waiting for…
I think it's fairly well known that the Haven Conference Swag Bags are absolutely fantastic. Like beyond Oscar worthy.
The Fashionista attended the Haven conference with me, but as she is a fashion maven she does not have need for all this DIY goodness and has generously donated her bag to the giveaway. (But I'm TOTALLY keeping all my stuff. 🙂 
You may have seen the 2017 swell Haven swag on such sites as Remodelando la Casa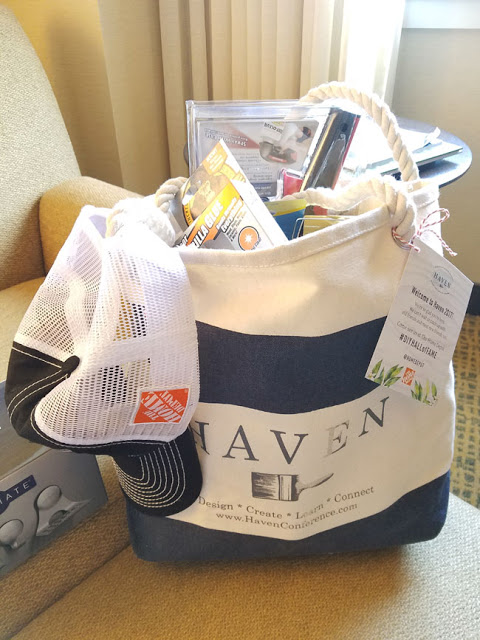 … and Southern Hospitality, among many other sites.
It is chock full of goodness. Because of the weight and shipping costs I sadly have to limit the giveaway to those residing in the United States. My deepest apologies.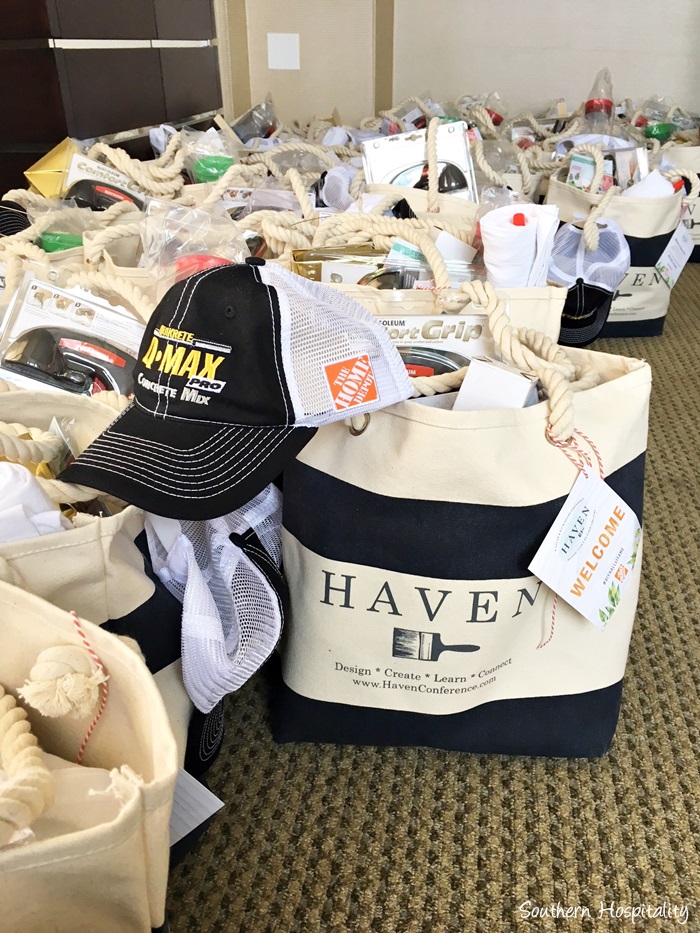 How To Enter
1. Leave a comment on the blog.
2. For a second entry follow Decor To Adore on Instagram and leave a comment.
3. For a third entry follow the Decor To Adore Facebook page and leave a comment.
The winner will be selected via a random number generator and announced on Wednesday, August 9th 2017.
UPDATE: Please make sure you leave a way for me to contact you such as an email address. In my attempt to thank each person individually for visiting DTA I discovered that a few of you are "No reply bloggers",  especially those using Google Plus, and reached a dead end.
Let the fun begin!
Bonne chance!
Laura
THIS GIVEAWAY IS NOW CLOSED!
Based on numbers assigned to blog/FB/ig comments the random number generator selected the delightful Kathleen from Our Hopeful Home. Thank you to all who entered!