Summer Snapshot ~ Slipcovered Antique French Chairs
Oh, there is nothing that gives a cool and easy summertime vibe more than slipcovered furniture.
I recently had my antique French chairs covered in antique French métis.
The chairs were found a few years ago at Round Top. They sported their original dark wood finish and 100+-year-old dusty and dirty needlepoint upholstery.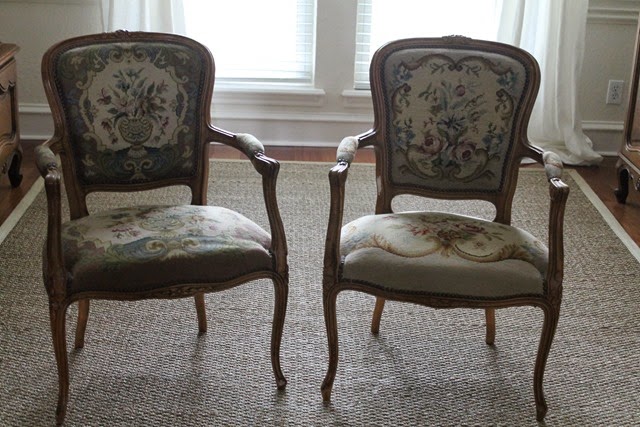 After I removed 10 million staples the chairs were given a makeover with paint and upholstery.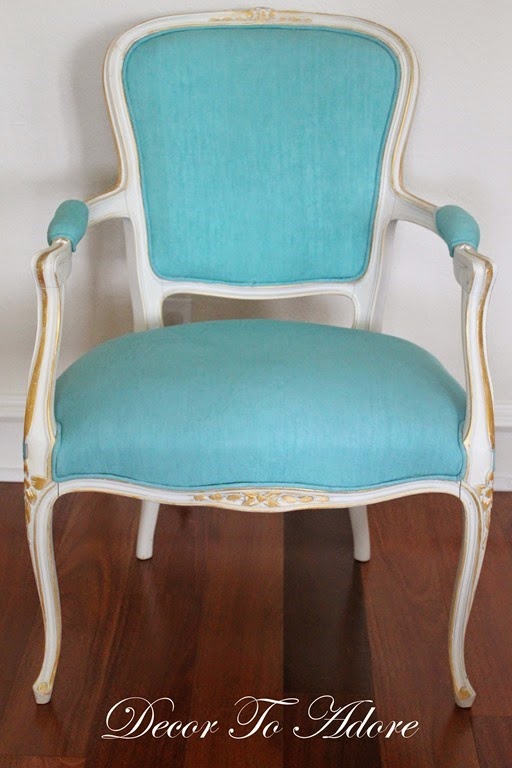 While I still dearly love the aqua linen fabric I was ready for something neutral. Slipcovers were the way to go.
Once I decided upon the design it was then executed flawlessly by August Blues Slipcover Studio. The upholstery fabric is from an antique métis (cotton/linen) sheet I found in France a few years back.
 Sweet covered buttons are my favorite detail.
While photographing the chair I went over to the window to draw up the blind to allow more light in. As my back was turned I gained a model.
Rudi was so sweet I couldn't resist. He even gallantly stayed put as I moved the chair to and fro.
A WordPress announcement:
After weeks of research and a few harrowing days dealing with the domain transfer and other coding gibberish I believe I am ready to hit the button on transferring the Decor To Adore website from Blogger to WordPress. If all goes according to plan the only difference you will encounter is to see a fresh design layout, experience a quicker loading time and the ability to read DTA on any mobile device. DTA will still be found at www.decortoadore.net
That said, I am doing this all on my own and opting to try and torture educate myself with learning a few new skills. I will go on the record to say that graphic designers are worth every dollar they charge to overhaul blogs. I have no desire whatsoever to begin a new career. A decision Rudi fully supports as the lengthy process cut into his walking and petting time.
So fingers crossed, by early next week, we'll all be enjoying a new experience.
Laura