Tuesday, July 18, 2017 will mark the bicentennial passing of one of the worlds most beloved authors, Jane Austen. Celebrations honoring Miss Austen are being held the world over.
Jane Austen 12/16/1775 ~ 7/18/17 
Both drawings of Jane by Cassandra Austen, the author's sister.
In England, where Miss Austen was born and lived her entire life, there is an official website dedicated to the yearlong celebrations of all things Jane: http://janeausten200.co.uk/
Many of the sites where Jane lived and wrote about in her novels are also hosting various events.
The village of Steventon in Hampshire, England is where Jane Austen was born and spent the first 25 years of her life. The charming village provided inspiration for her novels such as Northanger Abbey, Pride and Prejudice,  and Sense and Sensibility. Sadly, the rectory where she lived with her family was demolished but the church where her father, George, and her brothers, James and Henry, were rectors (ministers) still stands.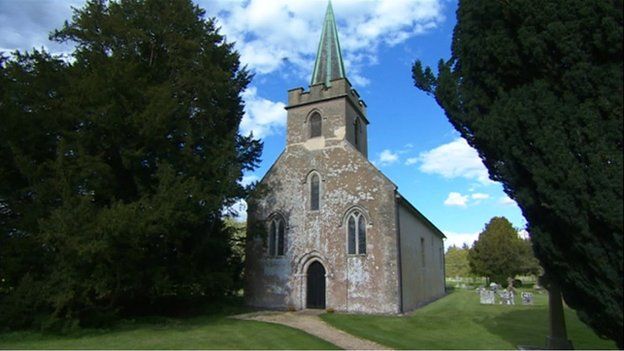 Once Jane's father retired from the ministry he moved his family to Bath, England in 1801. They lived at 4, Sydney Place. Her father passed away there in 1805. The family would stay on until 1807. The healing waters of Bath would influence Jane in her writings of Emma and Persuasion.
The town of Bath has a Jane Austen Centre and will host several events this year honoring Jane.
In 1807 Jane, her mother and sister, Cassandra, would settle temporarily in Southampton, England. They took a house in Castle Square, on the site of the Juniper Berry pub. This home was close to where Jane's brother, Frank a naval captain, and his family lived. Her writings of Mansfield Park have a certain effect from the time Jane spent here. 
The family would then move to Chawton, England in 1809 to live in the former bailiff's house on the Chawton estate. Jane would live here until her passing in 1817. The Jane Austen Museum is now housed in the lovely 17th century brick home. It is considered to be her literary home as several of her novels were published during the time she lived here. Sense & Sensibility was published in 1811 and followed by Pride & Prejudice in 1813 which was an instant success. Mansfield Park was published in 1814 and Emma in 1815. Persuasion and Northanger Abbey were both published in 1818, a year after Jane's death in 1817.
Jane Austen's funeral was held in Winchester Cathedral and she was buried in the north aisle. There is a small plaque at the location.
Of course many of Jane Austen's fans will want to celebrate but be unable to travel to England. Here are a few ideas so that you may host your own Jane Extravaganza. We'll begin with links to past posts I've created to help you celebrate all things Jane.
Hosting a Regency Era Tea would, whole heartedly, be Jane approved.
The post includes recipes, links to favors and the finer points of the era's rules of etiquette and decorum.
Decorations for your party may also include a Jane Austen inspired mantle.
It is an ode to Mr. Darcy and Elizabeth Bennet.
If you wish to dress in the Georgian/Regency Era you will love "Becoming Jane".
It shows step by step how to transform tablecloths and modern sunhats into period appropriate attire.
I have also gathered many of my favorite ideas from around the web on a Pinterest board titled "Jane Austen's Party". Be forewarned, everything is so fetching you could end up spending hours in Janeful delight.
Now my fellow Janeites here are a few images of  our celebratory high tea honouring Jane Austen's bicentenary from the Decor To Adore Instagram page.
I will once again be working on moving the Decor To Adore site to WordPress this week and it may be down for a few days.  In the meantime updates will be made on Instagram and the DTA Facebook page.  
The domain www.decortoadore.net will not change.
   Just for fun, please tell me your favorite Jane Austen inspired novel or film in the comments. 
Laura