As I go through this season of uncertainty I am deliberately focusing on small delights of the heart. I find that being thankful for the little things shifts my perspective to continually seek out the positive.
Earlier this week I stopped by Trader Joe's. They had several buckets of beautiful peony blossoms at 5 for $6.99.
I adored placing a single blossom in various pretty containers and watching their beauty unfold. It's a true joy that just one bloom can beautifully fragrance an entire room.  
Another one of my favorite early summer pleasures are Rainier cherries. Yes, they are pricey. But SO worth it! I always say that I am going to make a cobbler or some exotic dessert but end up eating them all just like this: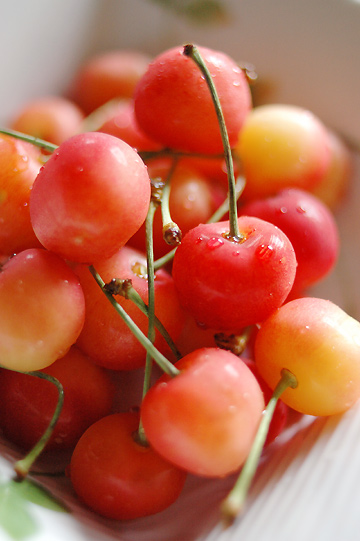 But a truly cheap summer treat is ice from Sonic. A 10 pound bag of cool, crunchy heaven is under $4.00.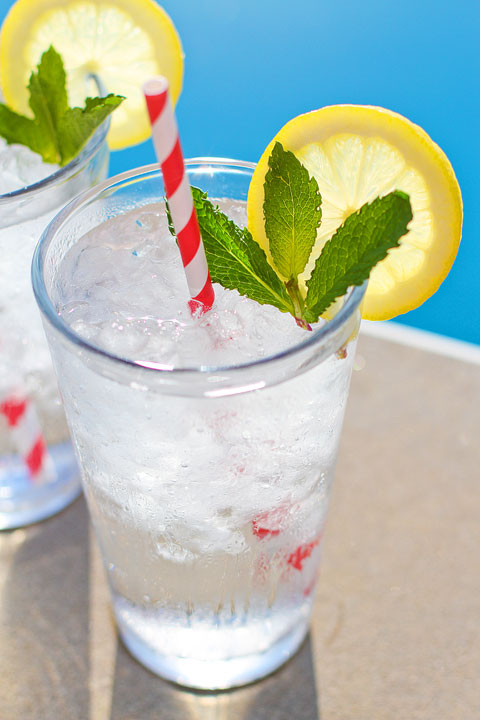 I stepped away from the oven quite a bit this week. We've been enjoying cooler fare such as this yummy chopped salad.
It's so easy and makes a complete meal for four people.
1 cup of pearl couscous cooked according to the package directions and then cooled. (I use Bob's Red Mill.)
1 can of salmon. (You may substitute tuna or chicken.)
1/2 cup dried cranberries. (I prefer the reduced sugar variety.)
1/2 cup dried corn. (I use Karen's.)
1/2 cup feta cheese.
1 cup of chopped red bell pepper.
1/2 cup sunflower seeds
This salad is so good with pesto dressing. I use this recipe and double it.
Tip: Mix the dressing right in the salad bowl you are going to use to cut down on dirty dishes.
Add in 3 cups of arugula. You can also use romaine.  Mix well.
Layer the additional ingredients and serve.
The demolition process continues. Soon they will begin installing new flooring in the kitchen, pantry and family room here at Storybook Cottage. I am so excited! This is my inspiration photo.
I had hoped the flooring would already be installed so that I could share it tomorrow on my dear friend Marty's summer home tour, but I promise there are some good things in store.
Have a beautiful Sunday dear friends!
Laura