A few of you had asked for some additional information on the quilt I recently shared on my Summer Home Tour. So here is a post on finishing an antique quilt topper. 
The top quilt piece had been made by my great~grandmother probably in the 1920's or 30's based on the printed fabric material which was primarily made of feed sack.  It was created in the "Dresden Plate" design style.
The design was then applied to a white flour sack. My great~grandmother wasted not a single scrap of fabric. Some of the squares even feature a bit of the flour sack printing. I love this detail, it confirms my frugality is genetic.
 There are various ways to finish an antique quilt topper.
Transforming the topper into an actual quilt first required the selection of some batting and backing fabric. I opted to use cotton batting as that was what would have been used during the era the quilt was originally begun.
The backing fabric was a vintage white all cotton sheet that was scrumptiously soft but still quite durable. You can use any fabric for your quilt backing but again, I wanted to use elements that were consistent with the timeline.
 You then create a "sandwich" of the quilt topper/batting/fabric backing. My cousin Linda and I worked on this part of the process together.
At this point there are two options:
The first option is that you can hand quilt all three layers together.
In the beginning, I thought this was the option I wanted to take. There is a very good reason why hand quilted quilts run into the thousands of dollars. It is a long, and in my opinion, tedious process. Just a portion of one "Dresden Plate" piece took me several days to hand quilt.
Friends, we all have different seasons in our lives. Here is where I am going to give you FULL permission to enjoy the season you are currently living in.
I had to consider that I was a working mother, attending college, who does all of her own cooking and cleaning, in addition to writing a blog (my happy place). It was not the season in my life for hand quilting as it was not a process I found that I enjoyed.
I once again looked at my great~grandmothers handwork and saw that she had used a treadle sewing machine to attach her pieces together.
I decided I was comfortable using the second option of machine quilting.
My dear friend Wendy who works at Happy Is Quilting was immensely helpful in directing me to a lovely woman, Kayelene Parrish, who does machine longarm quilting in her home.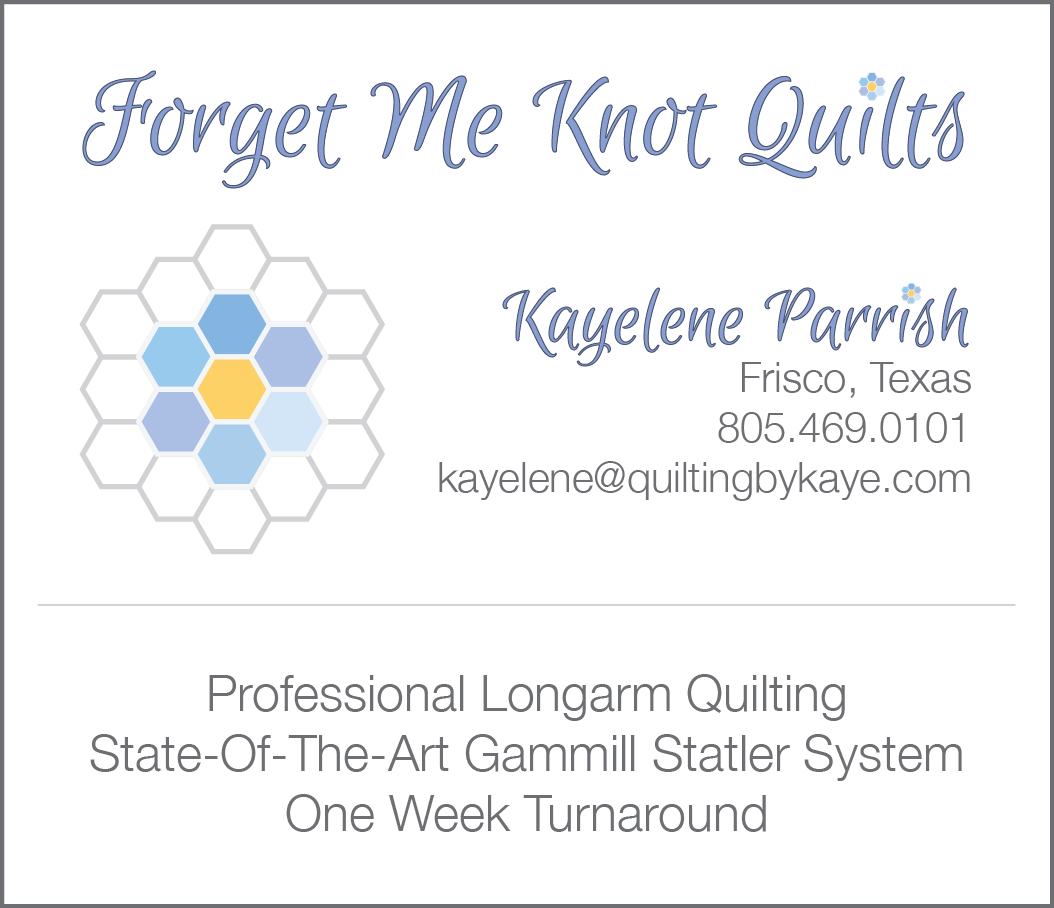 Together we selected one of the simplest designs that she had available because I wanted the focus to remain on the original design and not on the quilting. Her work was lovely, well priced and she had a quick turn around time.
DISCLAIMER: At this time I would like to state that I was not compensated in any way. I paid for my quilting and fabric. All opinions are based on that I simply believe in the talents of these wonderful women.
After the quilting, the unsewn fabric edge needs to be bound. The challenge of this particular quilt is that it featured a scalloped edge (which I love) versus a straight edge. 
Any longtime reader of mine knows that I have mad sewing skills. But I opted to also hire out the binding work. The fabric must be cut and sewn on the bias. Then the bias tape is used for the binding process. I found my reproduction fabric at Happiness Is Quilting.
The amazing Deb of The Pioneer Soul did a wonderful job on the binding. Deb is a modern day Renaissance woman who is a quilter, beekeeper, and rescuer of adorable pugs. You will be hearing much more about Deb in the near future because she is just too wonderful to keep all to myself.
Deb is a highly sought after hand quilter. So you must be patient. But I promise she is worth the wait. So much so that I have placed another one of my great~grandmother's gems into her very capable hands. This treasure, when finished, will be for my daughter Lou.
Lou was born in April which features the daisy as its flower. My girl has been a lover of daisies since she was small. "Don't you think daisies are the friendliest flower?" (Name that movie. 😉 
The quilt pieces are done in the "Grandmother's Garden" pattern. So fitting and I must admit that the thought of my girl soon sleeping under a quilt that her great~ great grandmother began makes me sentimentally teary eyed. I promise to keep you posted on its progress.
The finished project.
I cannot begin to express the sheer happiness and gratitude these women have brought into my life through this quilt. It was originally given to me by my beloved Grandma Jingles with the promise that it would finally be finished.
Promise kept, heart, overflowing.
Laura