Many people love the Mediterranean look for their patios.
Did you know that there are several different Mediterranean styles? This means, with an almost certainty, that you can find a look you love.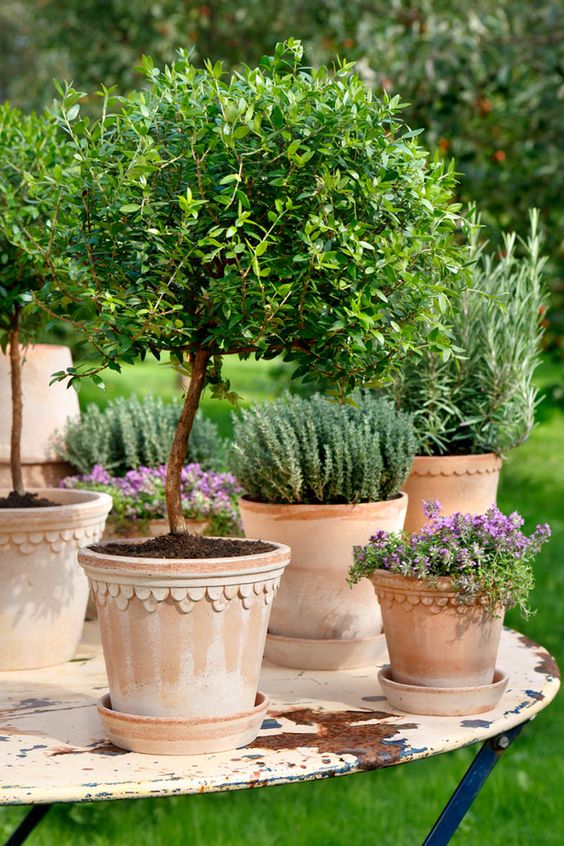 Greek Mediterranean
Having lived on the island of Crete I am drawn to the clean lines the Greek Mediterranean style. It brings back so many happy memories.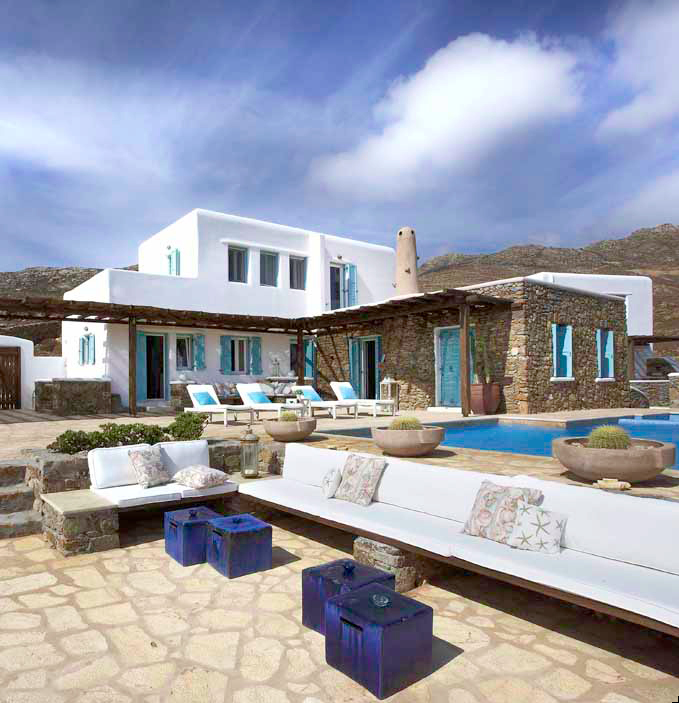 But there can also be a softer side to this style.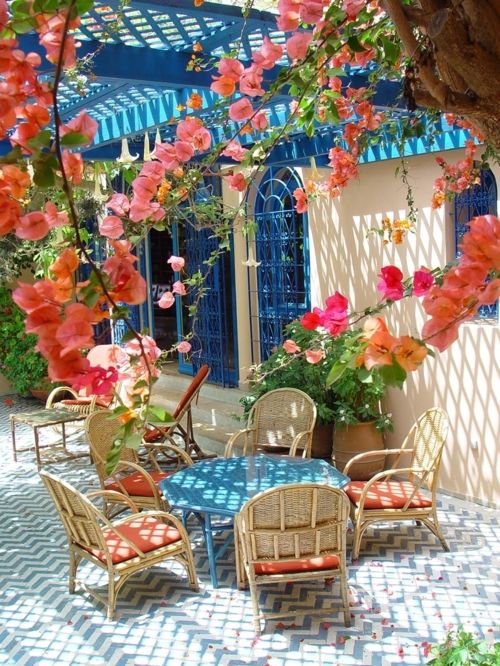 The use of stone is prevalent and shade from the intense sun is often incorporated into the design.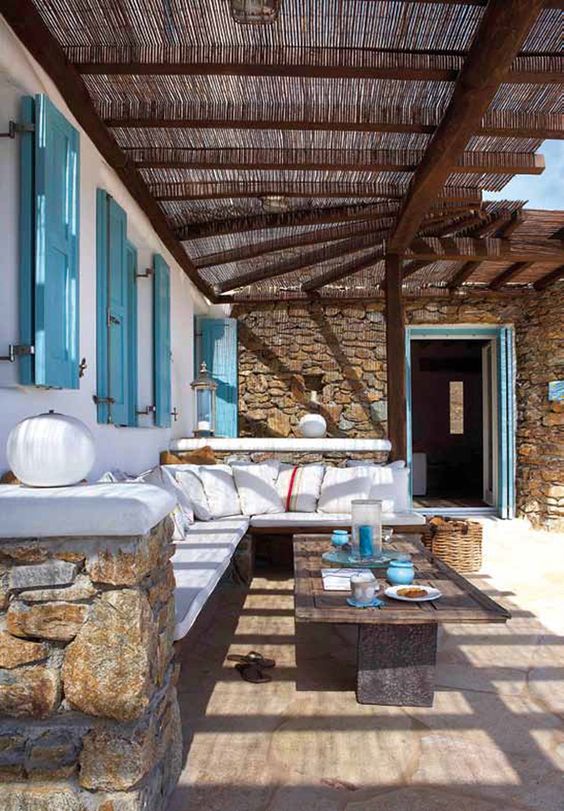 White washed walls provide a clean background.
Drought resistant plants such as bougainvillea and geranium are often selected for their hardiness.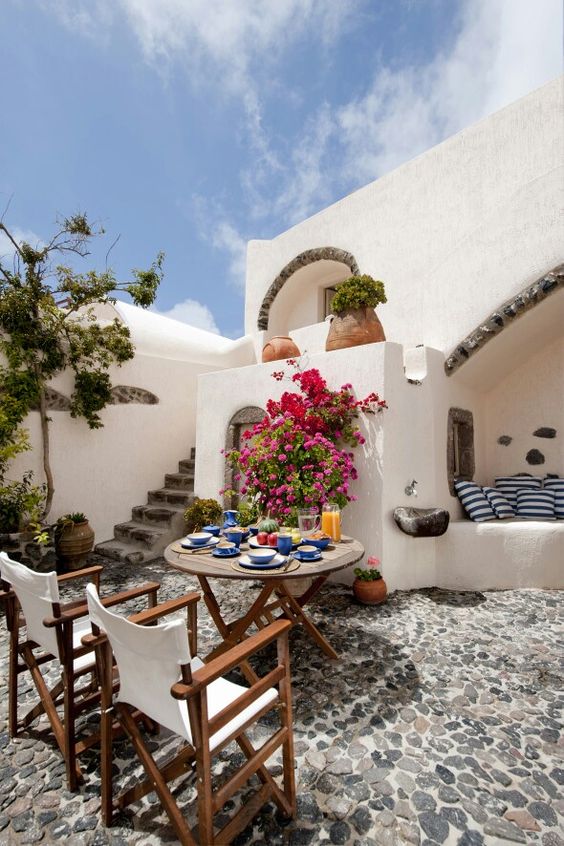 Outdoor taverna's throughout the Greek islands often paint rush seated chairs in happy primary colors.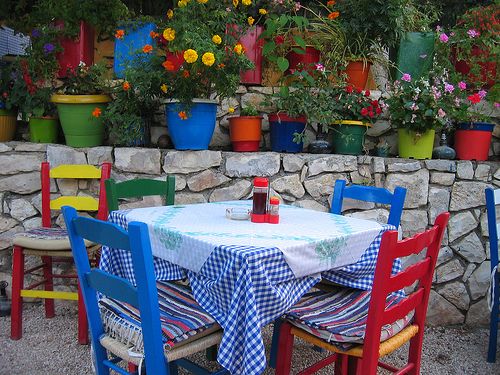 Although Aegean blue will always be synonymous with Greek style.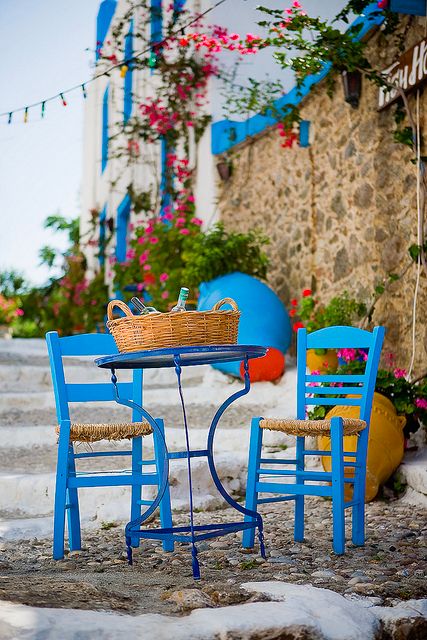 Italian Mediterranean
While this style can be formal, it is often quite relaxed in feel. It is as if you have just come in from the vineyard.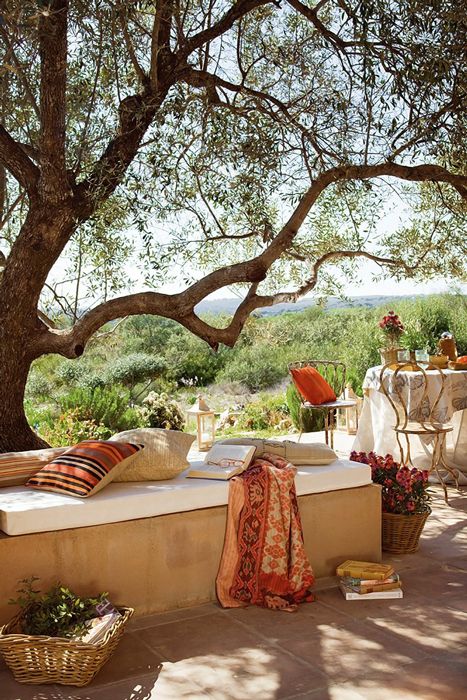 However, wrought iron is used in abundance and can be quite ornate when used in furniture design and lighting.
Flooring is generally terra cotta tiles or brick quite rustic in appearance.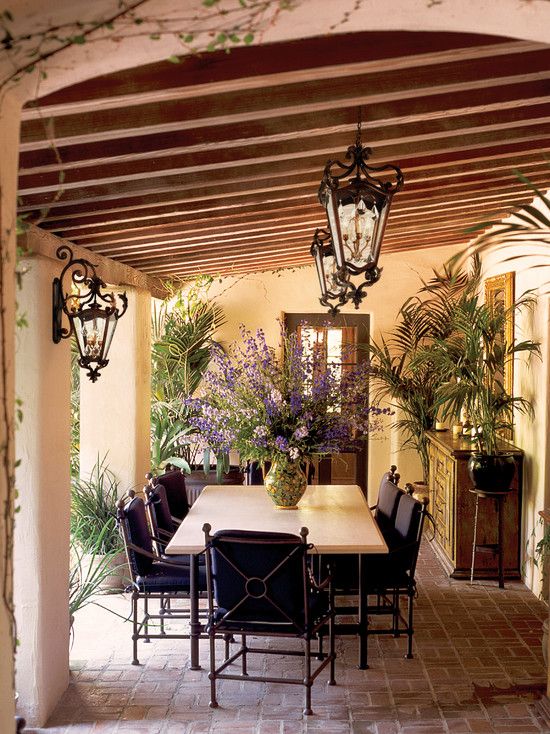 Earth tones such as oranges, deep reds and yellow are favored.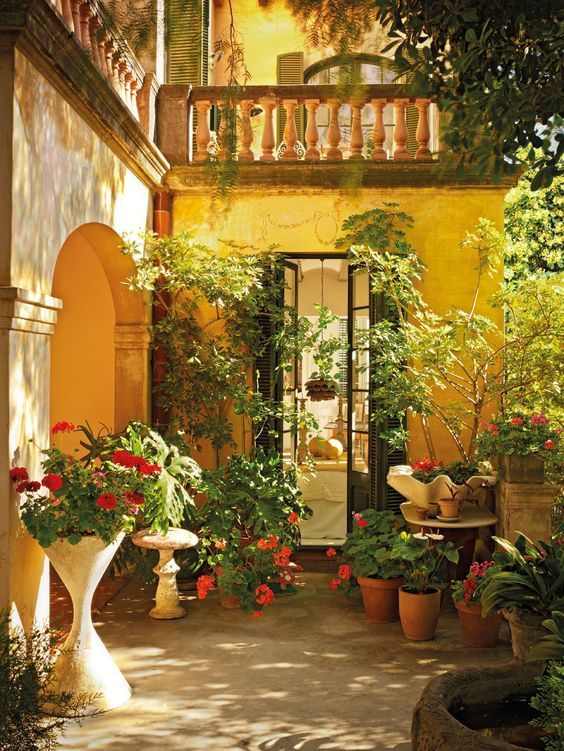 Dark wood pairs nicely with stuccoed walls painted bright white.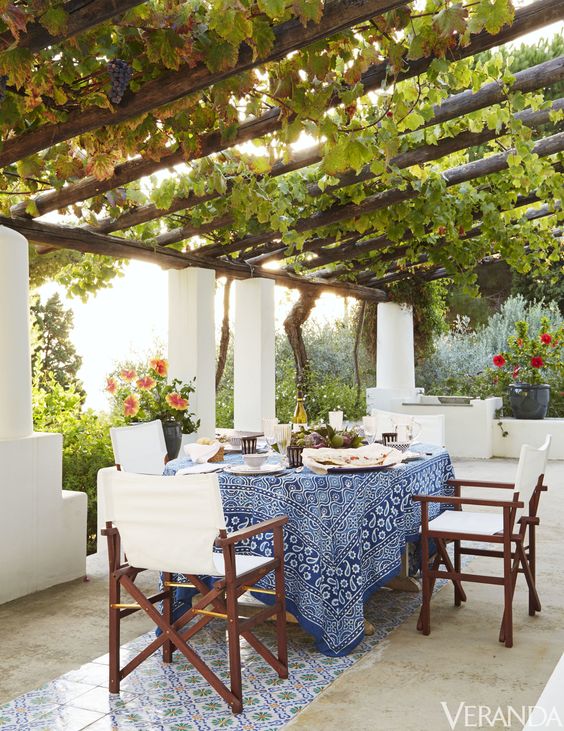 Pergola's are used in abundance to ward off the hot sun.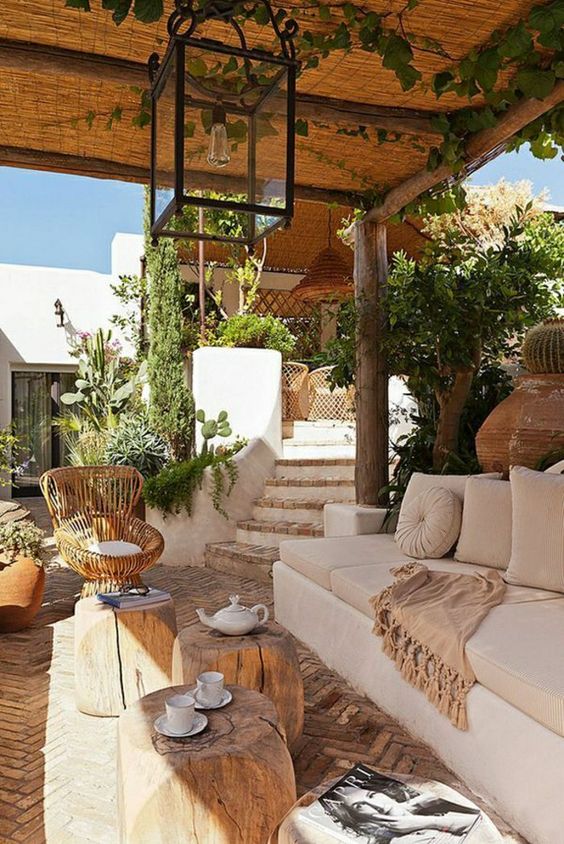 Spanish Mediterranean
This style has a strong Moroccan and Moorish influence.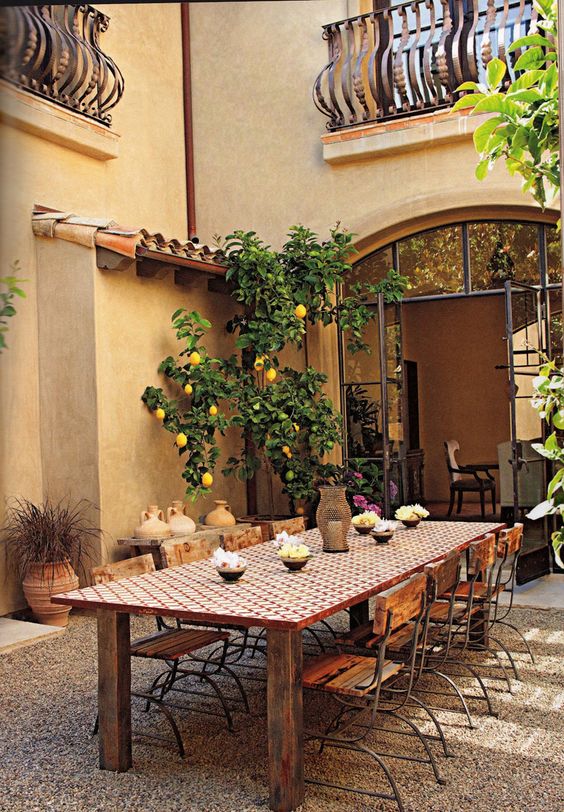 The use of hand painted tile is prevalent in this design.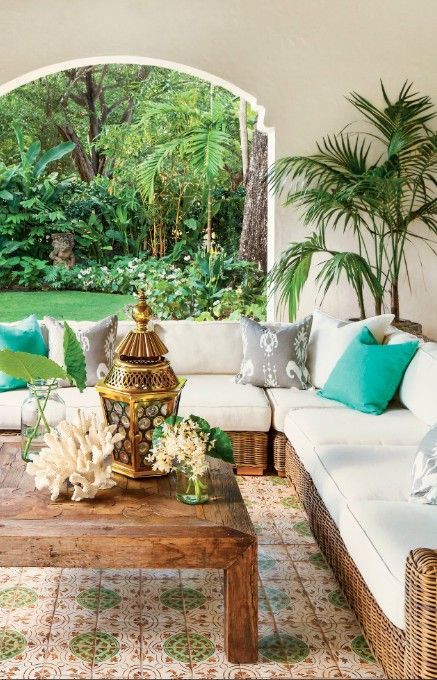 Outdoor walls can be painted deep purple or cobalt blue.
Accent colors are also bright such as  fuchsia, yellow, turquoise and red.
Mosaic murals are incorporated in the flooring and on fountains as well as on tabletops and accessories such as lamps, pottery and vases.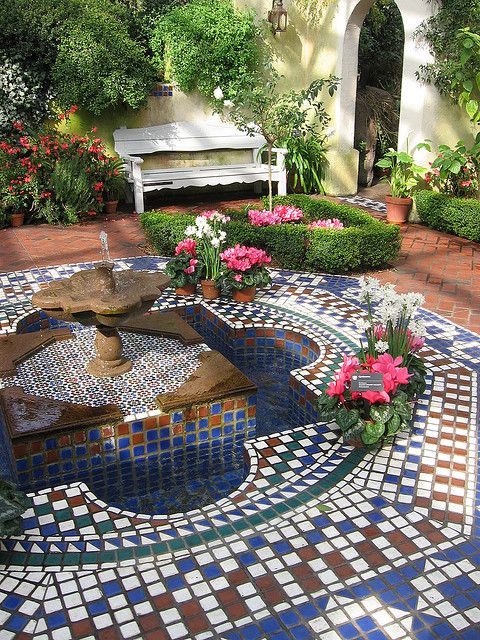 Moorish architecture is found via arches such as the horseshoe and ogee.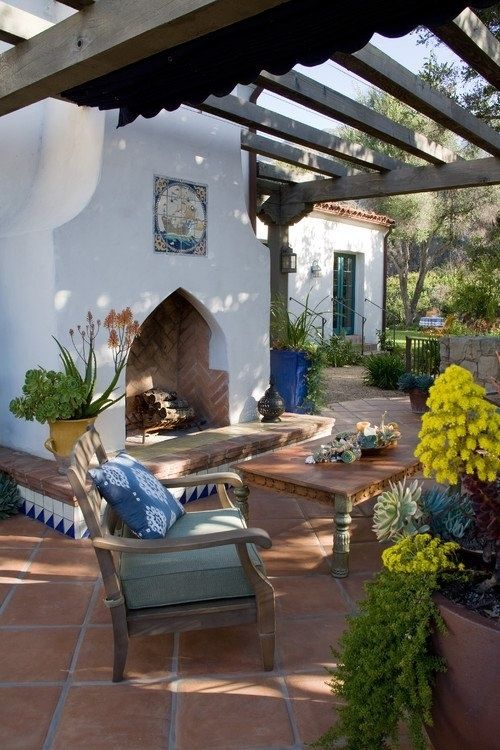 I saved my personal favorite for last.
French Mediterranean
The French Mediterranean style most often features a cool color palette of whites, greens, blues and purples.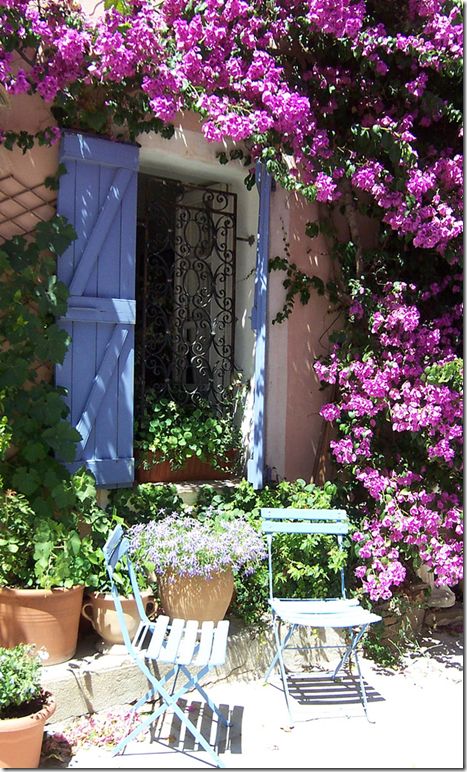 This is often paired with yellow or terra cotta colored walls.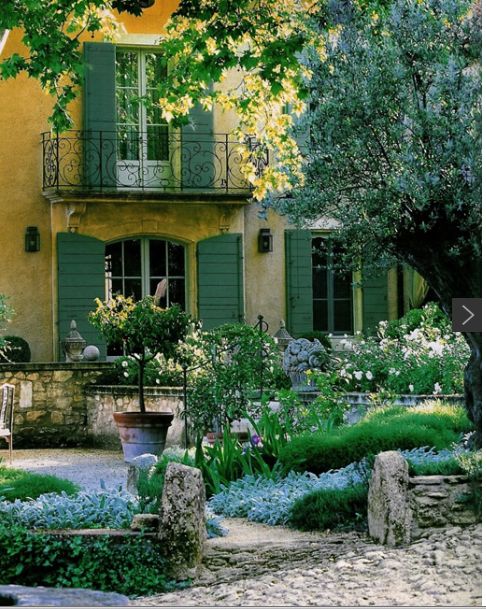 Stone is used abundantly to create terraces, paving, and edgings or as decorative elements such as fountains, urns or orbs.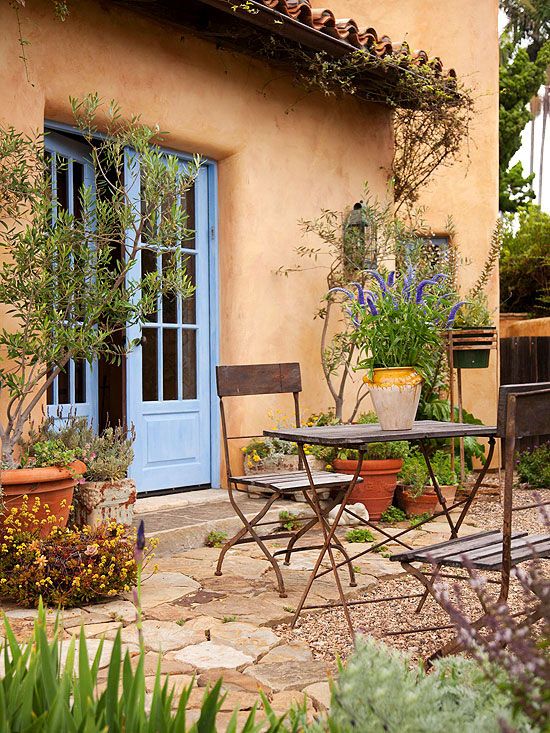 Furniture is generally made from wood, wicker or wrought iron.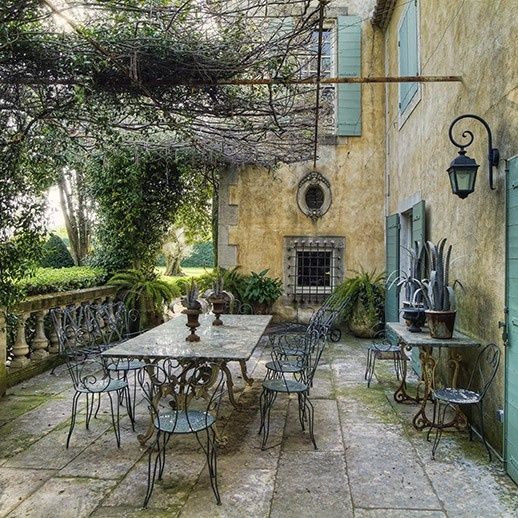 .
Charming linens are abundantly draped over tables and chaises.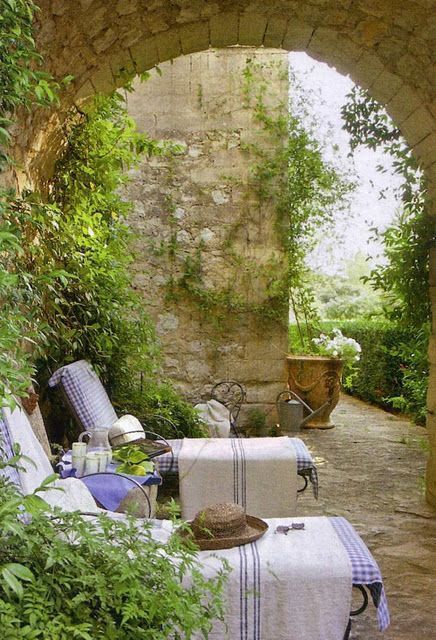 Garden plantings can be both thoughtfully planned out in detailed symmetry or more relaxed in feel.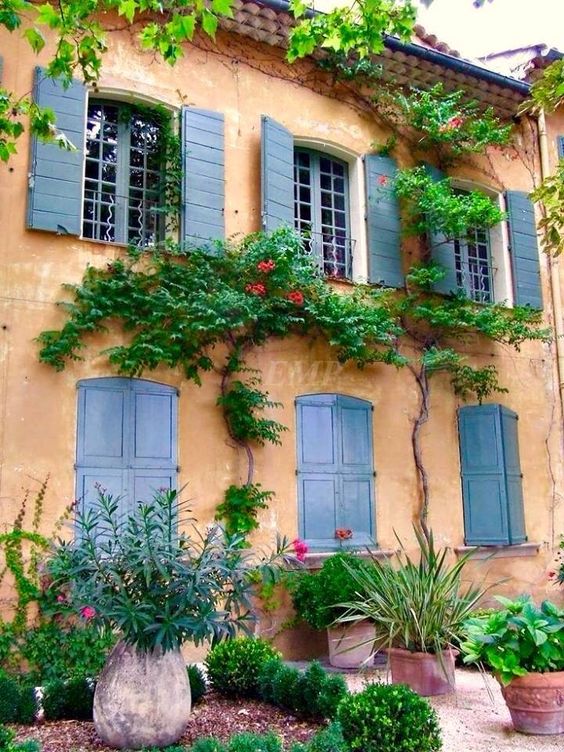 Drought tolerant plants such as lavender, olive trees and Provençal cypress work well for this design.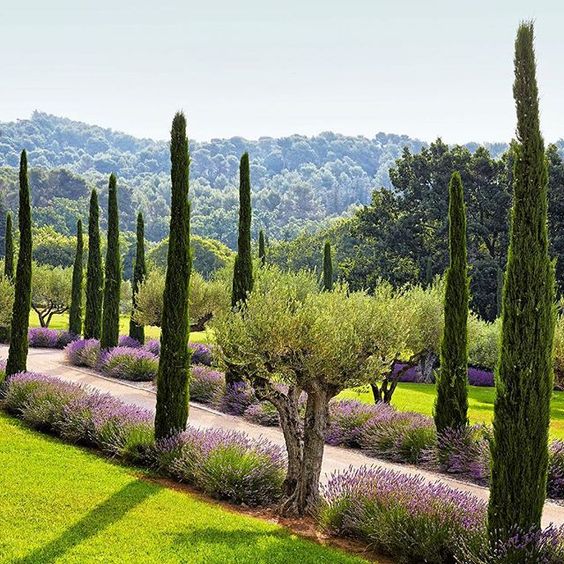 Does one Mediterranean style speak to you?
Laura
Linking to:
Monday Social, Inspire Me Monday, Merry Monday,The Scoop, A Stroll Thru Life, Savvy Southern Style, Share Your Style, Vintage Charm Party, Thursday Favorite Things, The Inspiration Gallery, French Country Cottage, Imparting Grace, The Charm of Home, Foodie Friday, Link Party Palooza, The SITS Girls, Funky Junk Interiors,  Sundays At Home