Has spring arrived in your corner of the world?
I recently saw this charming pink gingham blazer and thought it would make a nice addition to my wardrobe. It was on sale for half price and I had one remaining gift card left over from Christmas. It arrived early this week and I am truly pleased.
A bit of spring has arrived in our backyard as well. Two years ago I planted a half dead climbing rose found in the clearance section of our local gardening store.  It's a lovely reminder that with a bit of love and care we all can bloom beautifully.
The cutest model ever! Dear Nicola sent me a lovely photo of herself wearing her new apron. There are still a few left in my Etsy Shoppe.
Not having cable I missed the Emmy Award winning mini series "John Adams" when it debuted on HBO a few years ago. My local library offered the 7 part series on DVD. It is indeed thoughtfully written and an amazing testament of the men and their families who founded our great country.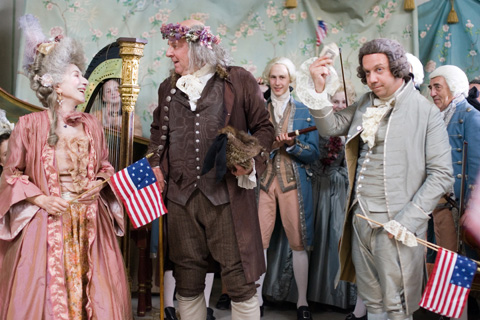 I have a newfound respect for Abigail Adams. She was a tower of strength in a difficult time.
The costume and set design is also nothing short of spectacular.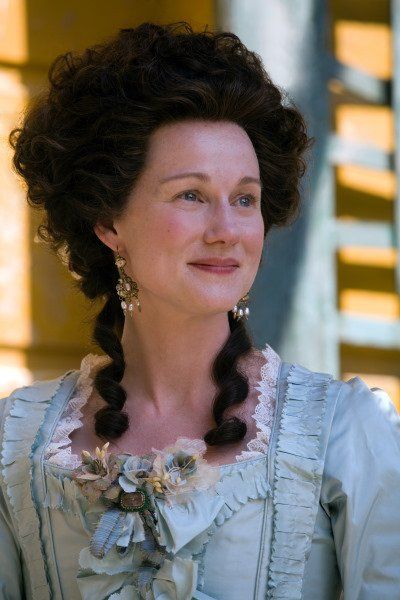 With warmer temperatures I enjoy recipes and treats of a cooler temperature. A recent decadent find is Graeters French Pot Ice Cream. My favorite flavor is Black Raspberry Chocolate Chip.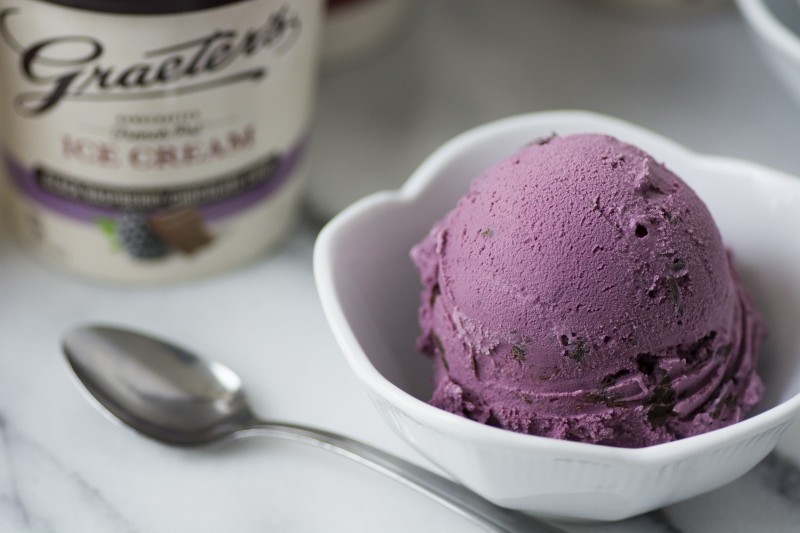 What's brightening your days?
Laura