Mother Joseph was born as Esther Pariseau on April 16th, 1823 in Saint-Elzéar, Quebec, Canada to parents Joseph and Françoise Rousseau. Her father, a skilled carriage maker, passed on his carpentry skills to his daughter. At the age of 20 Esther made the decision to devote her life to religious work and entered the newly founded Sisters of Charity of Providence (now Sisters of Providence) convent in Montreal.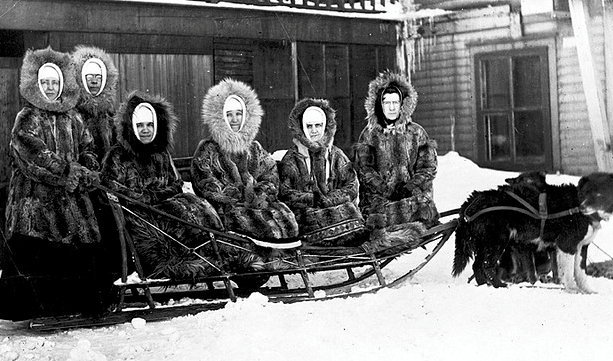 It was said upon her entry on December 26, 1843 that her father informed the Mother Superior "I bring you my daughter, Esther, who wishes to dedicate herself to the religious life. She can read, write, figure accurately, sew, cook, spin and do all manner of housework. She can even do carpentering, handling a hammer and saw as well as her father. She can also plan for others and she succeeds in anything she undertakes. I assure you, Madame that she will make a good Superior someday." His words would prove to be correct.
In December of 1856 Mother Joseph and four missionary companions traveled to Vancouver, Washington with a mandate and desire to educate the children as well as care for the poor and the sick.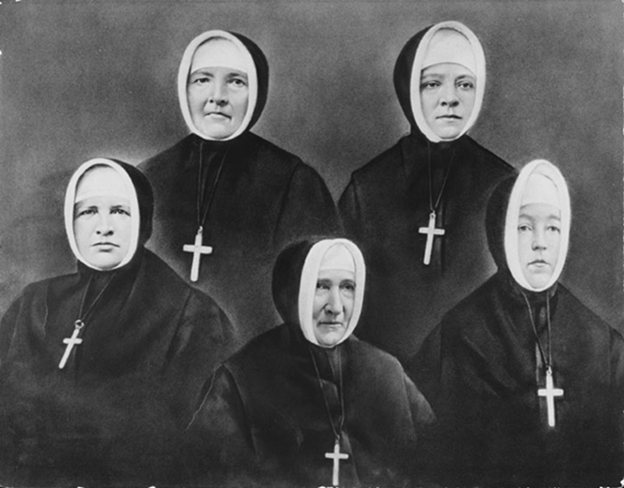 Upon their arrival they found no adequate accommodations and wasted no time in getting to work. A few months later a wooden house had been built to serve as their convent and school. In June of 1857, the Sisters of Providence opened the Hôpital Saint-Joseph. By the early 1860's the nuns were also caring for orphans, the elderly and mentally ill.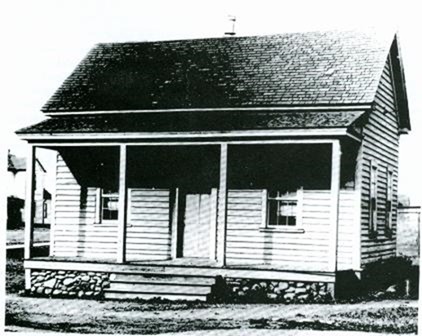 Providence Academy, established by Mother Joseph in 1856 at Fort Vancouver
Courtesy of Sister of Providence Archives, Seattle, Washington
Mother Joseph was responsible for the completion of numerous hospitals, schools, orphanages and missions throughout the area of what today encompasses Washington, northern Oregon, Idaho, Montana and British Columbia.
She herself designed many of the buildings and raised the funds necessary for the building costs. The fund raising consisted of Mother Joseph, well into her sixties and beyond, accompanied by a few other sisters riding horseback into rough and tumble mining camps and soliciting funds from the miners.
Each begging tour lasted several months and the nuns often slept outdoors, braving the elements. The tours were considered a great success as they generally rose between $2,000 and $5,000 toward the realization of their building fund goals.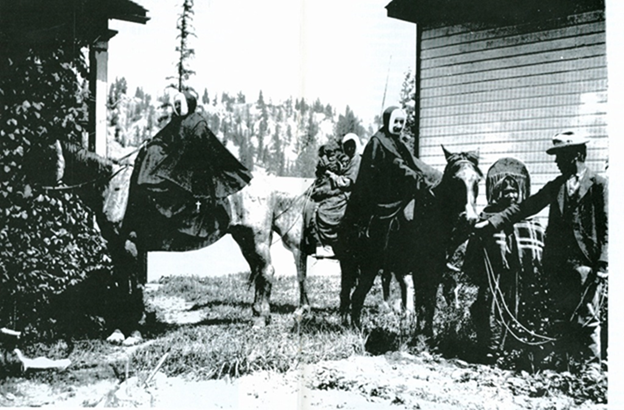 Mother Joseph also supervised the construction of each building. She was noted as being a perfectionist and it was not uncommon to see her inspecting rafters and bouncing on planks to ensure their support~ all while dressed in a full habit.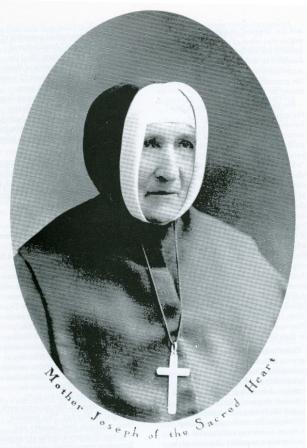 Mother Joseph passed away, at the age of 79, on January 19, 1902, after battling cancer for a number of years. She left a true legacy of humanitarian service. Her extraordinary contributions to the areas of education, health care, and the social services are still recognized and many remain in place over a century after her death.
She was honored by the West Coast Lumberman's Association for her beautiful carvings and work with wood.
Mother Joseph is recognized as one of the first architects of the Northwest.
The state of Washington recognized her many talents and contributions and named her as one of the state's two representatives to the National Statuary Hall. A bronze statue was presented in May of 1980 in Washington, D.C.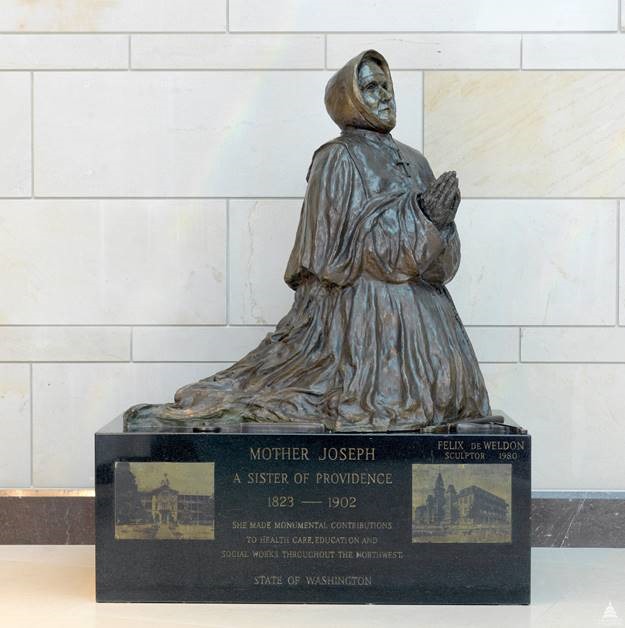 She was also inducted into the National Cowgirl Museum Hall of Fame for her many contributions in 1981.
A horseback riding, plank bouncing nun, I'm inspired, are you?
Laura
"Each of you should use whatever gift you have received to serve others, as faithful stewards of God's grace in its various forms." ~ 1 Peter 4:10