I have become bored with the green hutch in my living room. But I won't be tossing it aside. Rather, it is time to reinvent or reimagine the piece in an entirely new way. Anita, from Cedar Hill Farmhouse, helped to lead the inspiration for me to create a cabinet of curiosities.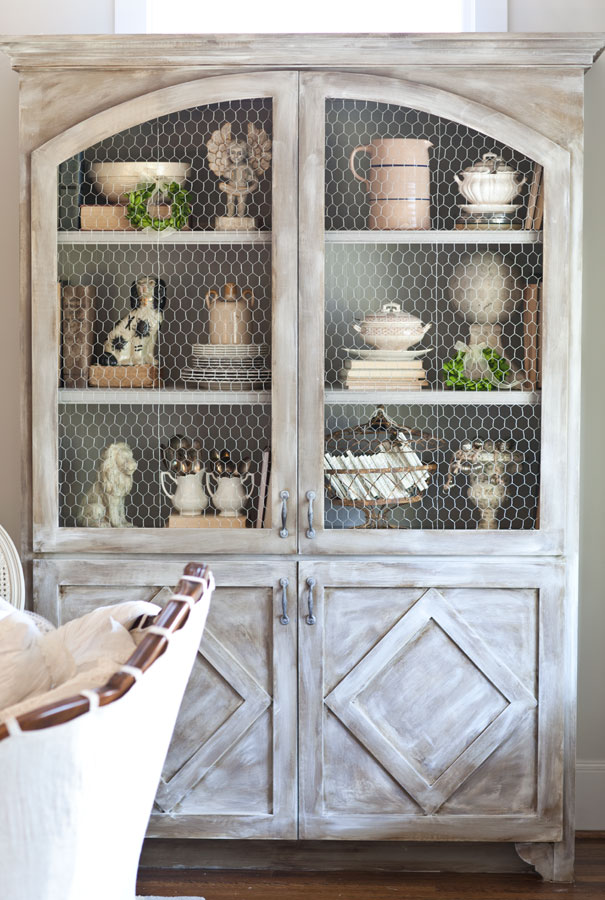 The hutch has simply been holding dishes. It's what a good majority of hutches/china cabinets do.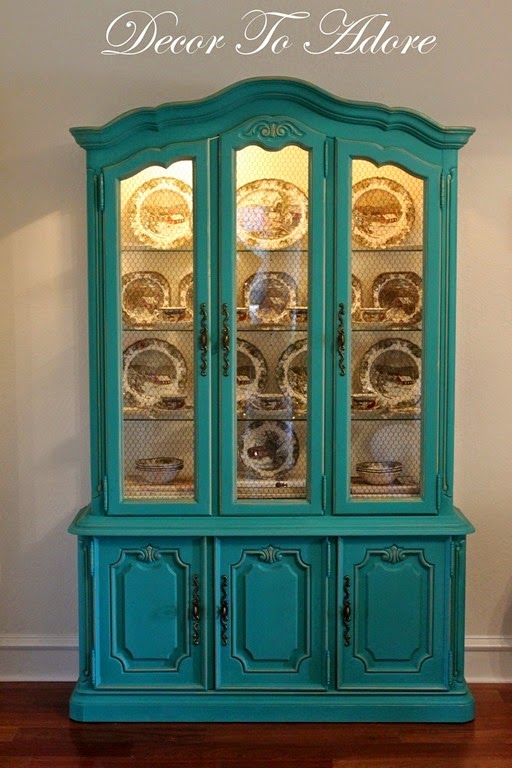 But I began to think about making it into something more. Maybe like a cabinet of curiosities.
What is a cabinet of curiosities you may ask?
Such cabinets, also known as, cabinets of wonder, wonder rooms, kunstkammer, and curio cabinets began during the Renaissance period. They were typically collections of extraordinary objects that most often fell under the category of natural history, religious relics or works of art.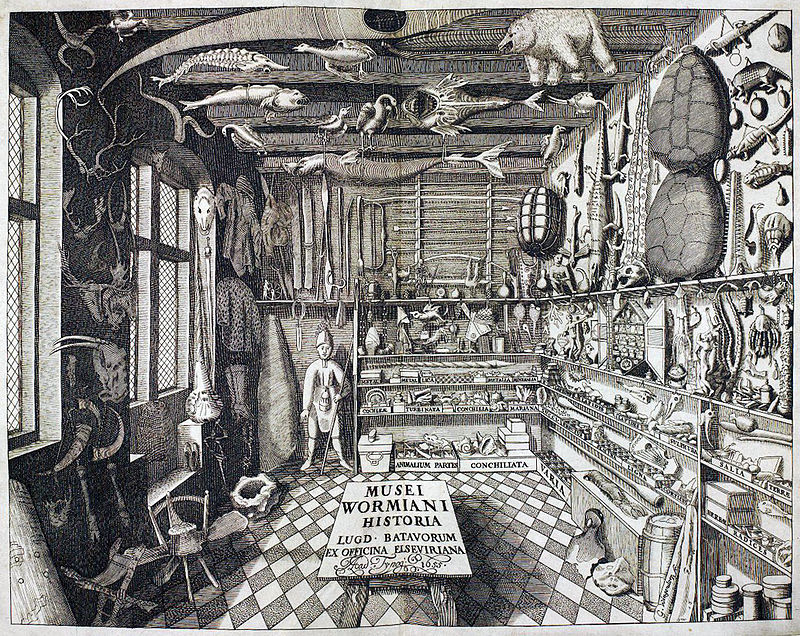 "Musei Wormiani Historia" by Olaus Wormius was also known as the Olde Worm.
The cabinets were first displayed by kings, noblemen, upper-class merchants, and scientists. They are considered to be the precursors to our modern day museums.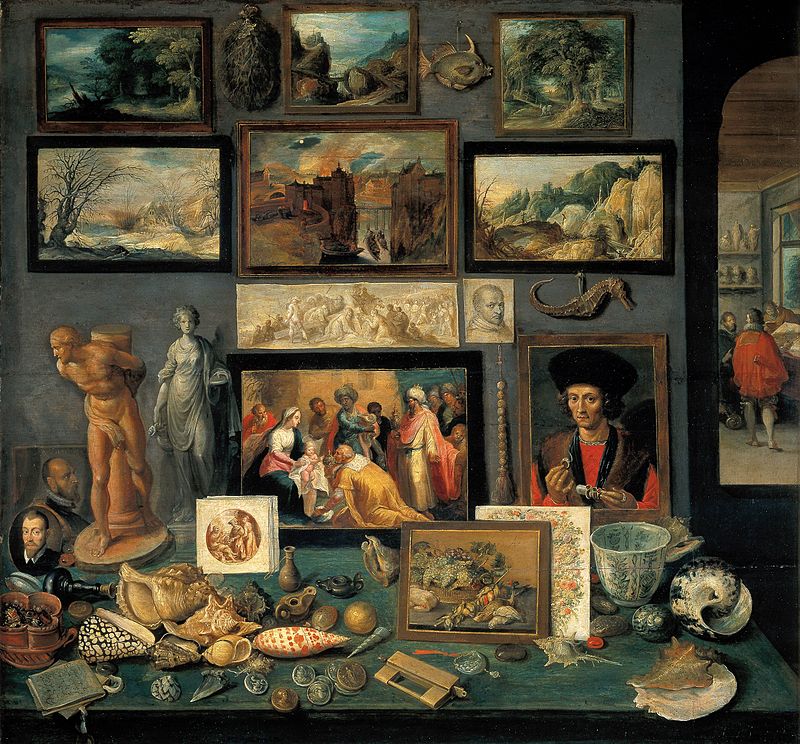 A cabinet portrayed in a painting by Frans Francken the Younger circa 1636
While scientists used their cabinets as a means of storage for things they were studying others used the cabinets as a social device. Collections were proudly displayed and compared to other cabinets.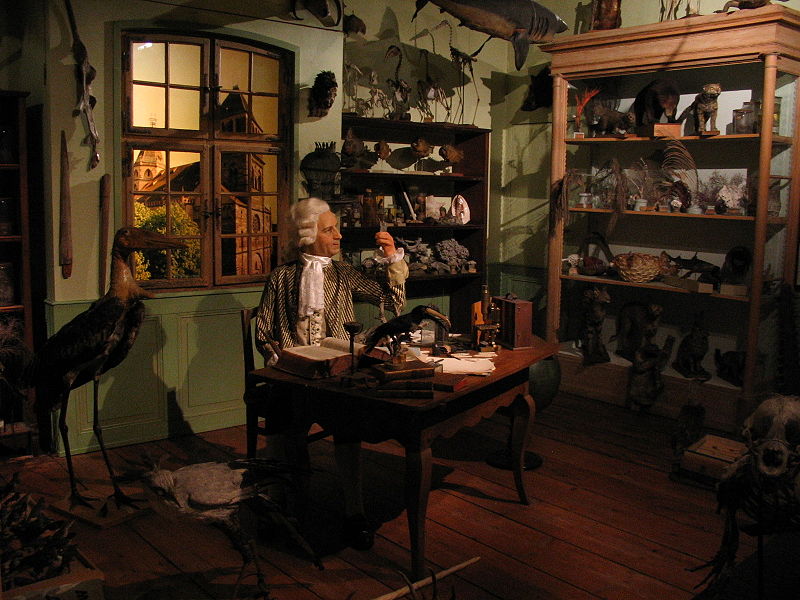 Recreation of French physician and naturalist Johann Hermann's cabinet located in the Musée zoologique de la ville de Strasbourg (Zoological Museum of the City of Strasbourg).
In Victorian England, the height of cabinet popularity, rooms of wonder or small displays were often created after individuals went on their Grand Tour of Europe.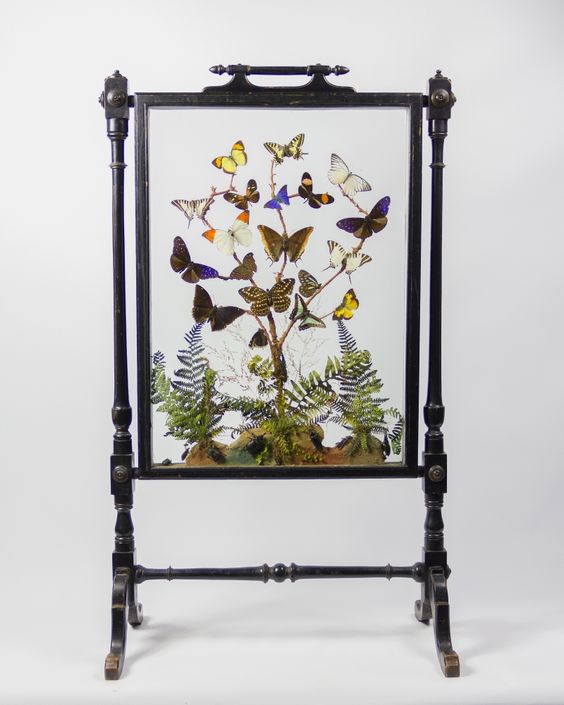 Recently, cabinets of curiosities have begun to make a comeback.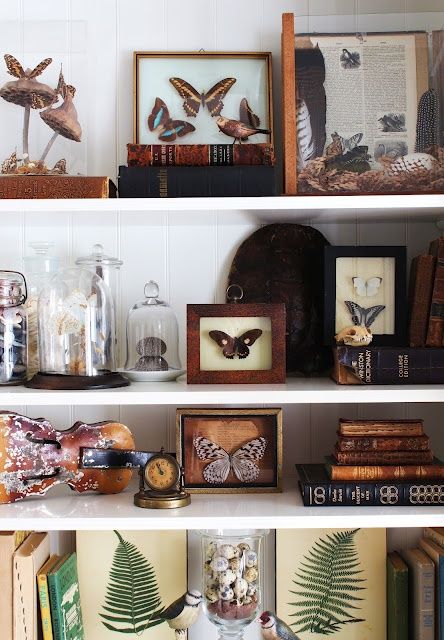 Sure, they can be somewhat creepy.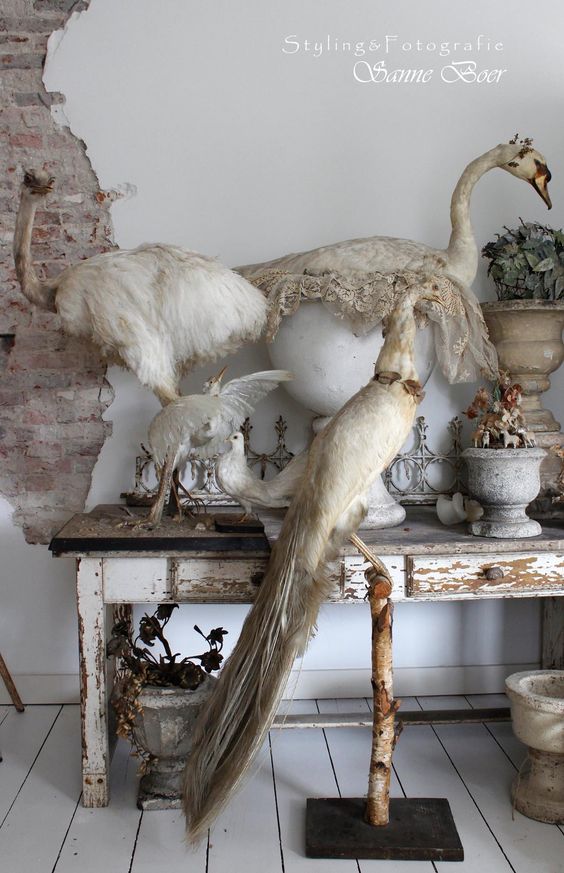 But they can also be cute.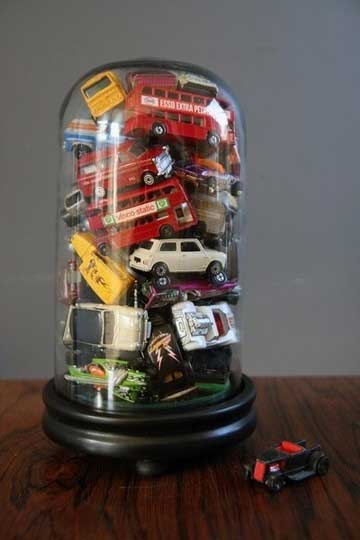 You can repurpose a set of tiny drawers.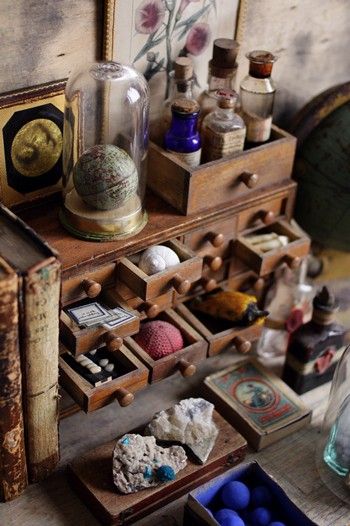 Or display all of your favorite things on a wall.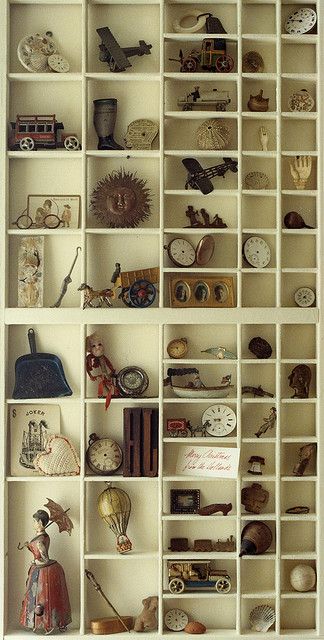 In thinking about my own cabinet I want to change it up seasonally. So, I am currently working on a collection for spring.
I am inspired by the Trompe L'oeil porcelain collection by Bunny Mellon.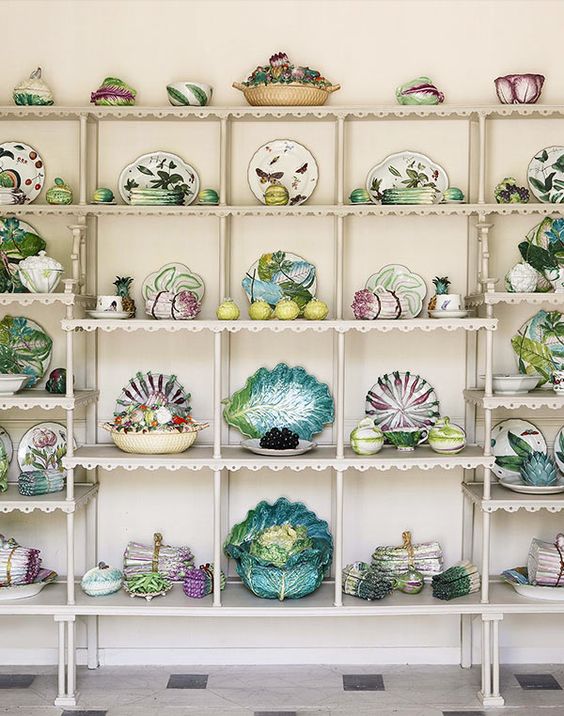 This bird themed collection also caught my eye.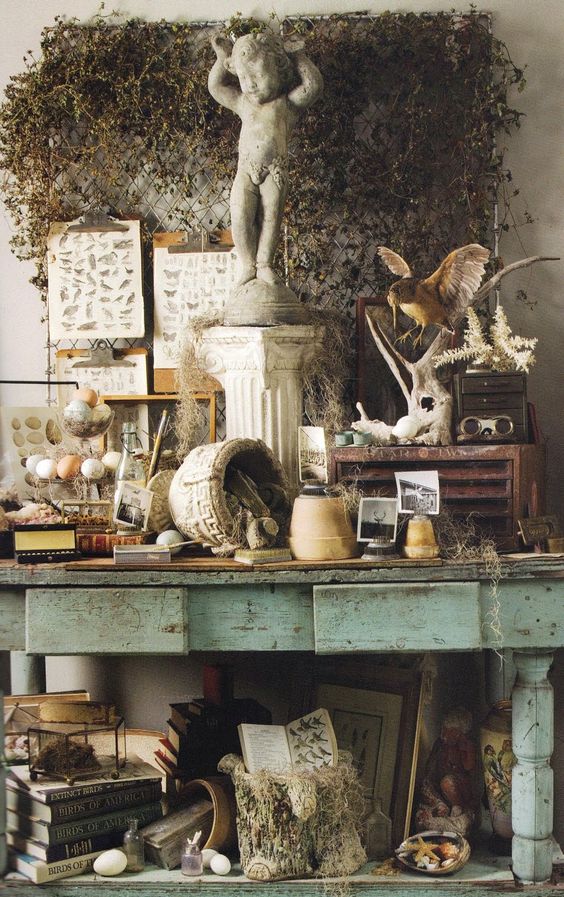 Yvonne of Stonegable created a similar theme in her hutch.
Perhaps I will place a few potted plants like Lucy of Craftberry Bush.
I plan on revealing my hutch during my friend Marty's Spring Home Tour.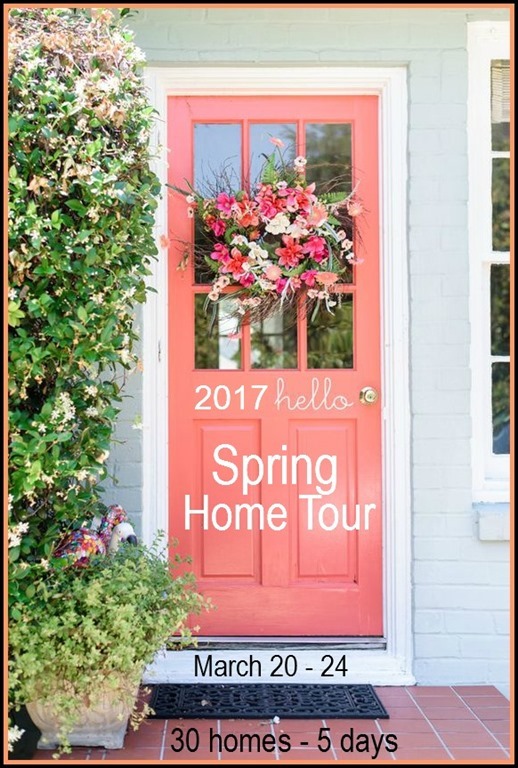 If you are curious to learn more I have just begun a Pinterest Board with images of cabinets that I adore. There is also a nice book by Gordon Grice on the subject.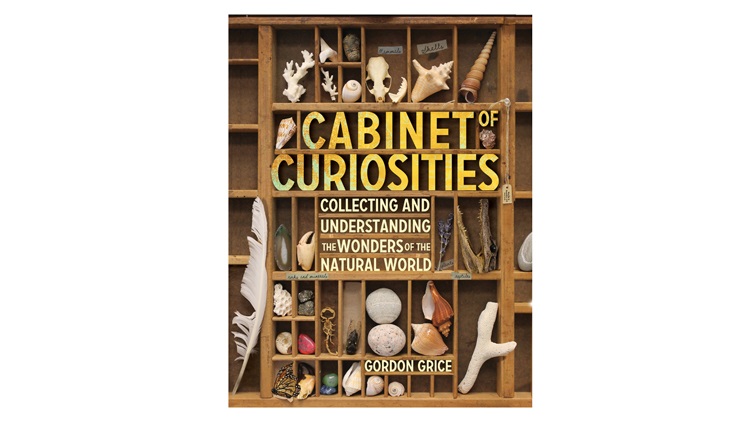 "The cure for boredom is curiosity. There is no cure for curiosity." ~Dorothy Parker
Laura