Franz came into our home during one of the darkest periods of our lives.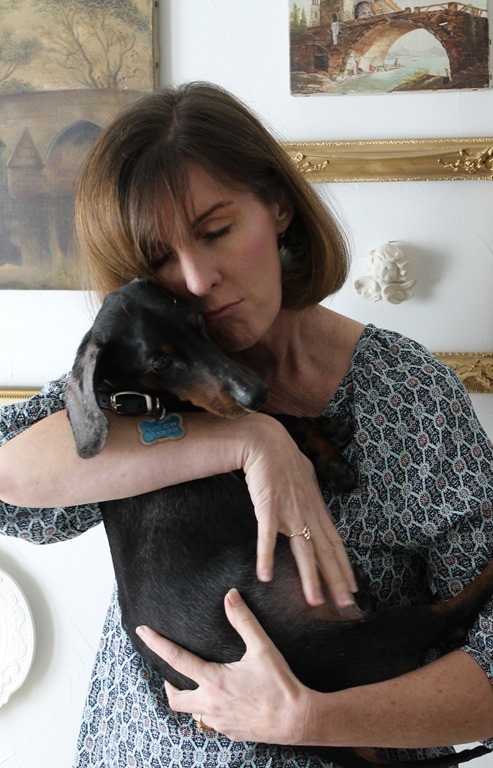 What Love Can Do
It's been almost five years ago that we were trying to deal with a heart-shattering event. I was also struggling to find a home for my family to live in while singlehandedly packing up everything we owned. In the midst of it, our neighbor knocked on our door while holding a dog with the saddest eyes I've ever seen, begging me to take him. I remember looking around at the sea of moving boxes and asking her "You do know that we are in the midst of moving?"
But she persisted. She told me that she worked as a housekeeper for a family who had abused this poor dog for years.  They now had tired of him and wanted to put him down. She had offered to find a home for him and they agreed. She knew from seeing our Rudi that we loved dachshunds. I told her at the very least I would find him a good home. Some of you may even recall when I posted on FB that I was looking for a home for this dog.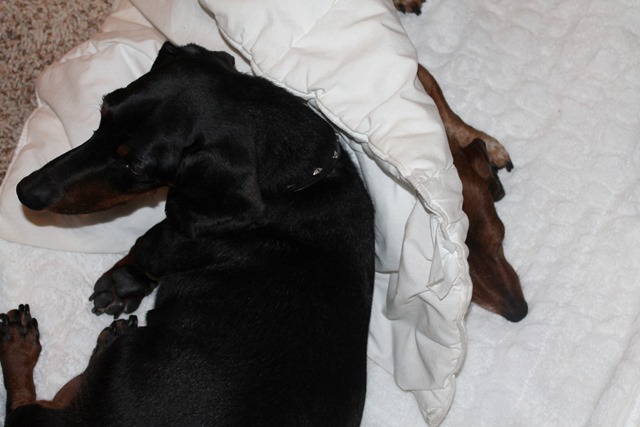 Not My Dog
I called Mr. Decor at work to let him know we had a visitor. When he came home that night he sat down on the ground. Franz walked slowly over to where he was sitting and placed one tentative paw on his leg. It was the Mr. who named him Franz. I thought he would become his dog.
I was wrong.
It wasn't love at first sight for me. Franz was a Nervous Nellie who acted out by using the living room as his personal bathroom. We could barely pet him let alone pick him up. I did not trust leaving him alone with children and he would snarl if caught by surprise.
Indeed the first time I ever gave him a bath I truly thought he was going to bite me.
A few months passed. I continued to feed him, take him for walks and pat his head now and again. By then we had seen signs that our new home was a scorpion playground. The first encounter occurred in the evening. I was walking barefoot towards the kitchen.  Franz blocked himself in front of me, hackles raised and began a low throaty growl. I truly thought the dog had lost his mind. I flipped on the light and saw a scorpion scurry towards our kitchen island right where I would have walked.
Scorpions were a regular occurrence and I learned to stop immediately when I heard the low warning growl. It dawned on me that this dog was somehow always by my side willing to be my loyal protector against all dangerous things.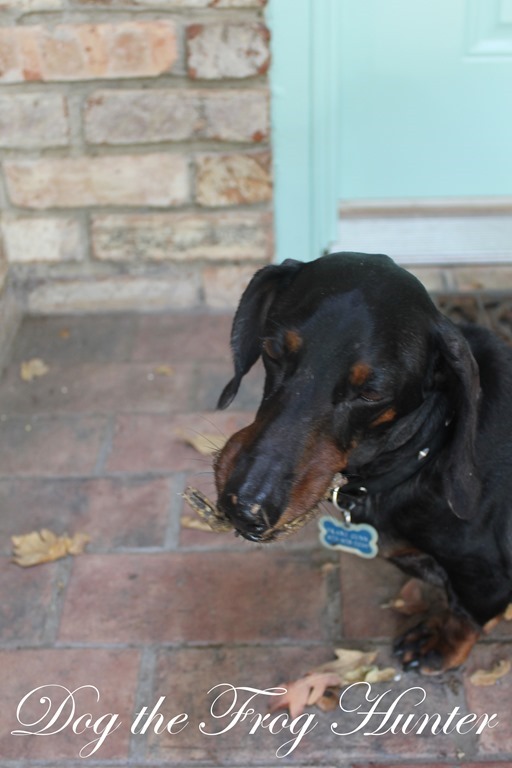 An Unexpected Love
At around year two of Franz joining our family a friend made a comment "That dog is SO in love with you! His eyes follow your every move."
Indeed if I left the house I would always return to this guy eager at the gate, tail wagging at such a happy reunion. It was a new and strange feeling for me. I had never in my life experienced such unconditional love here on earth.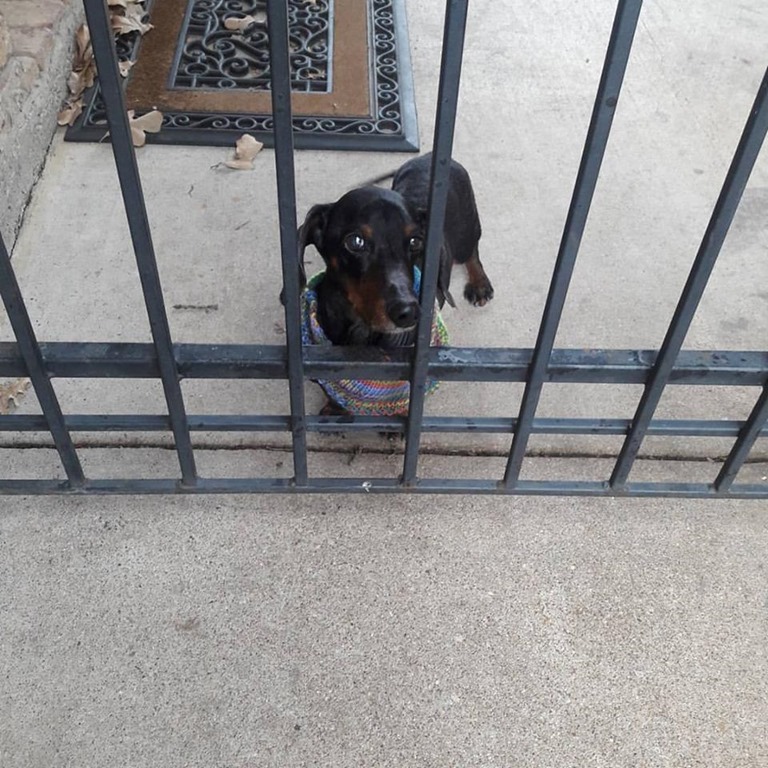 It took three years before I realized I was in love with this dog.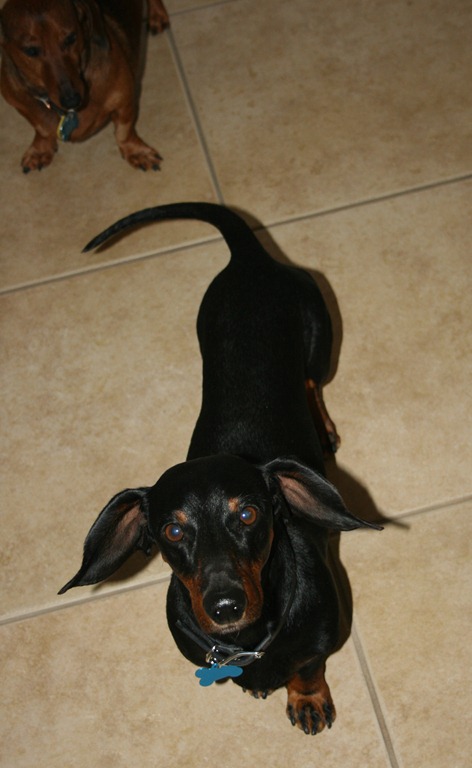 LOVE simply transformed all of us.
He now loves his Saturday baths.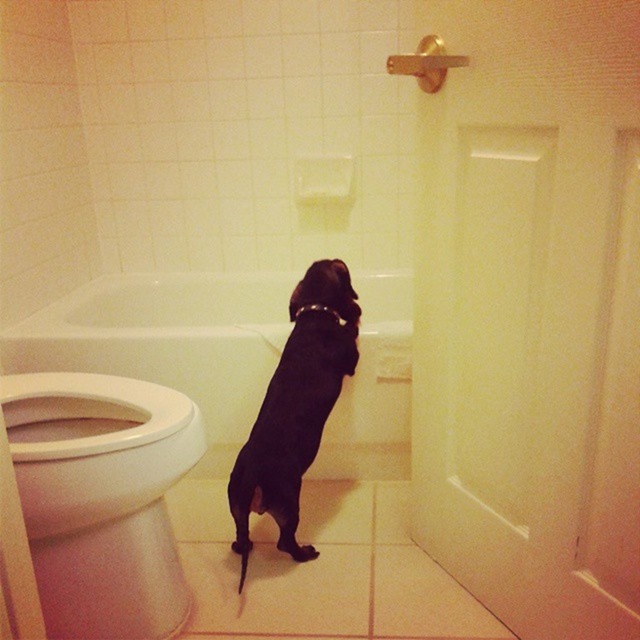 Franz always wants "to help".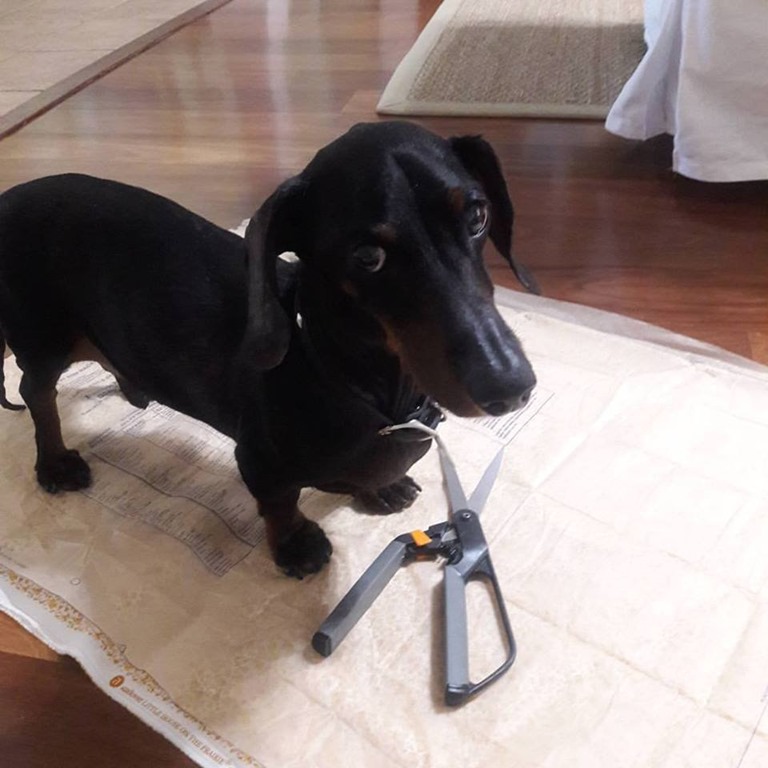 He thinks the space heater is HIS personal space heater.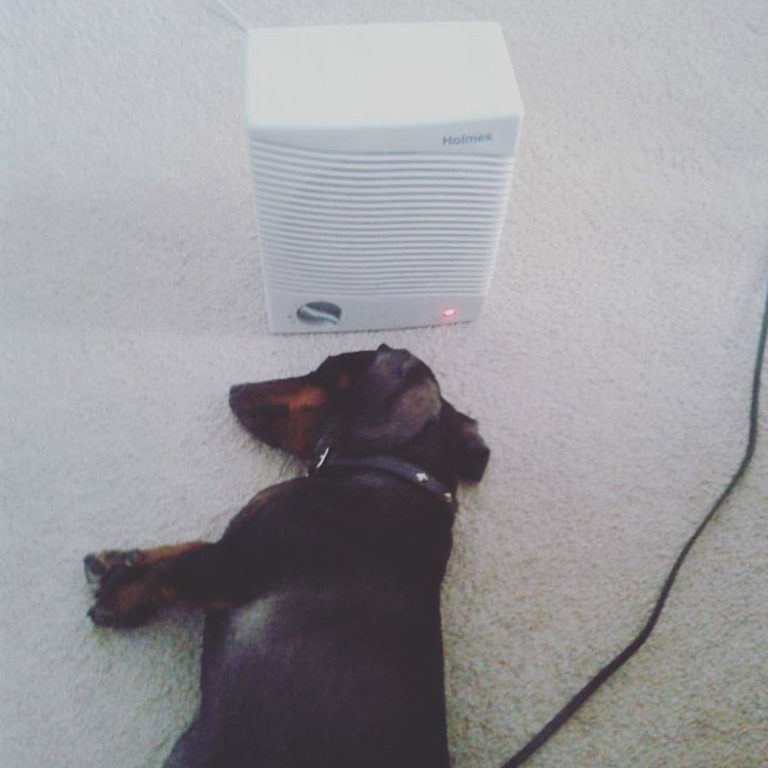 He sleeps in the strangest ways.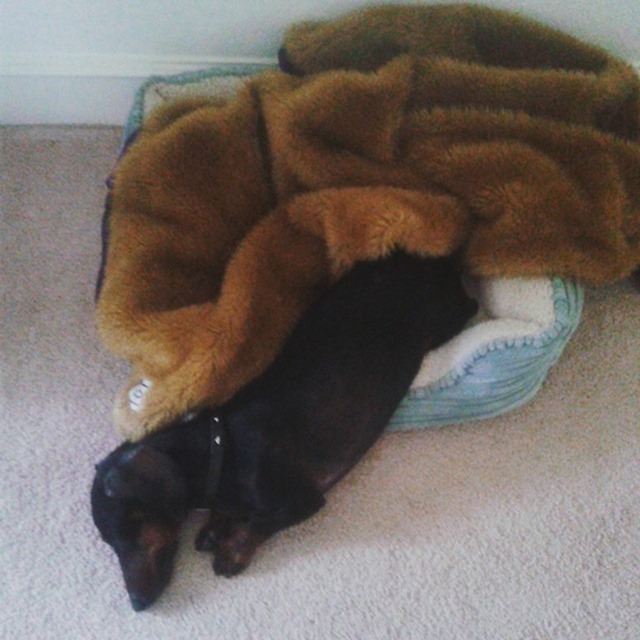 His funny stretching positions have earned him the nickname "Frog Legs Franzie".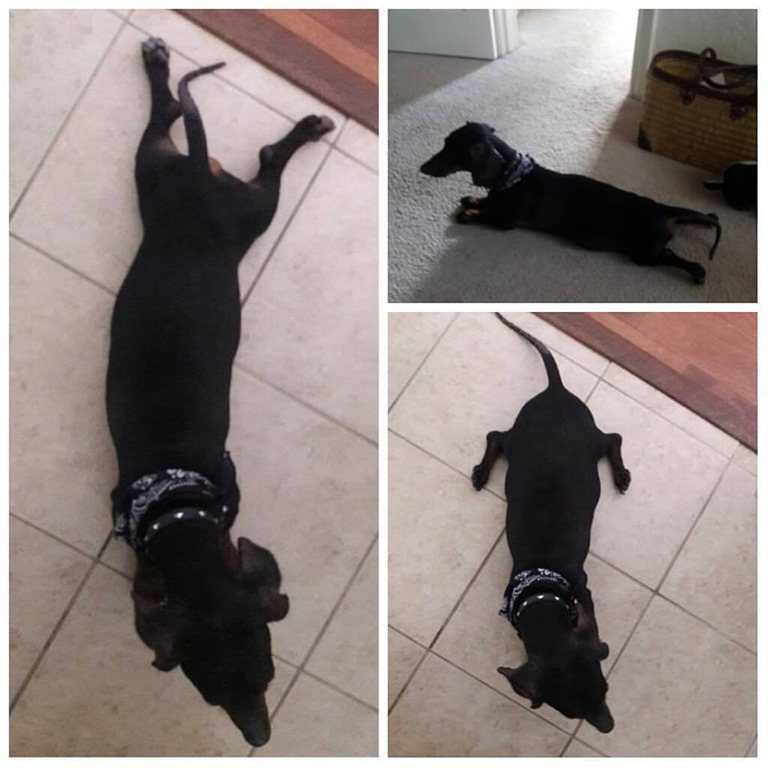 He makes us laugh when he proudly prances around with empty peanut butter jars before settling down to work on getting them completely clean.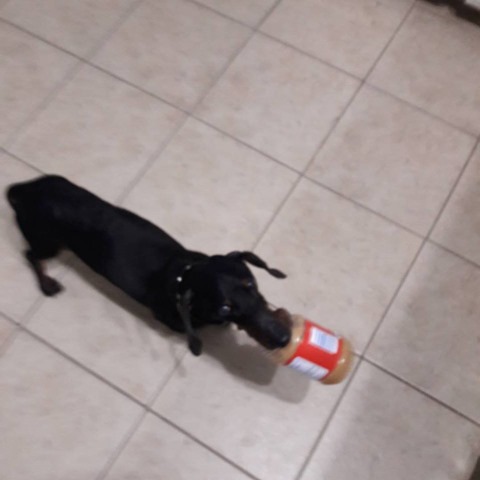 Franz never met a bone he didn't like and never lets go. #grouchofranz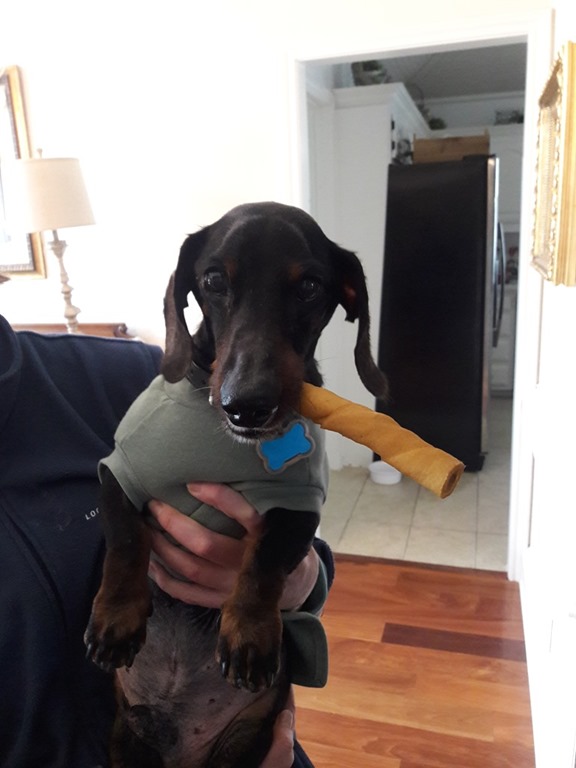 Franz LOVES to dress up.
Any new coat or accessory is eagerly worn and he happily poses for any and all photos.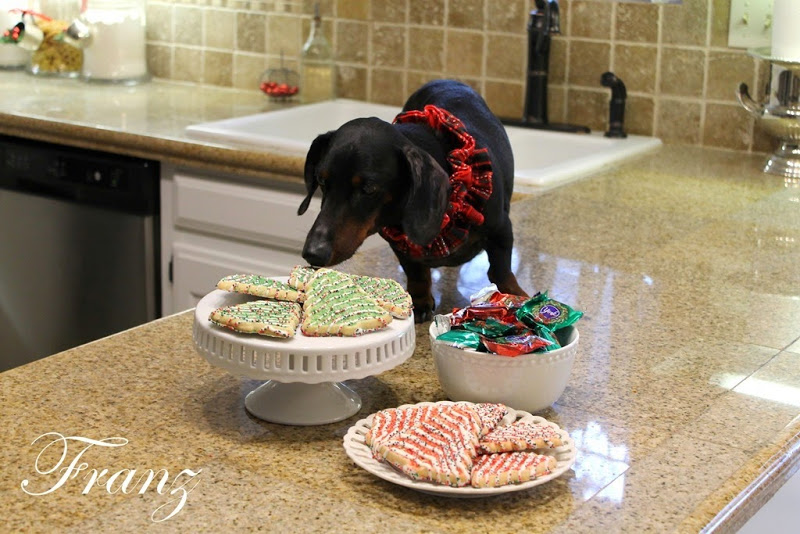 Rock A Bye
For a dog who once cowered and shook when you would pick him up, his favorite thing now is when I cradle him like a baby while singing sweet lullabies.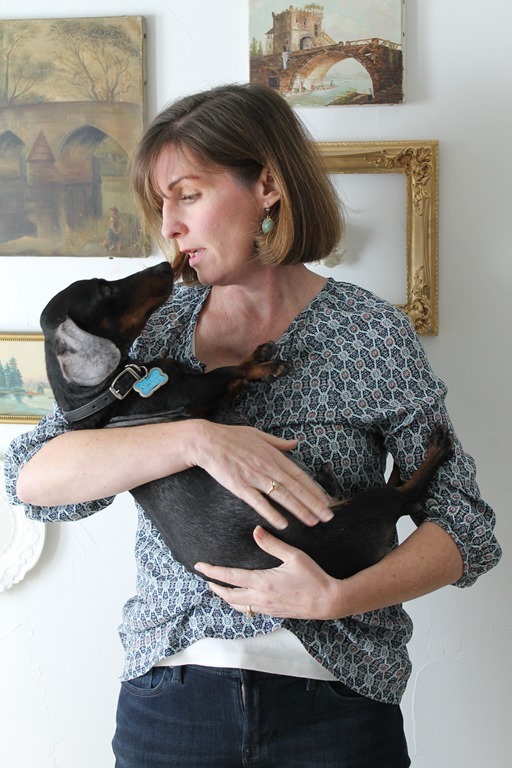 My silly behavior is always rewarded with a kiss.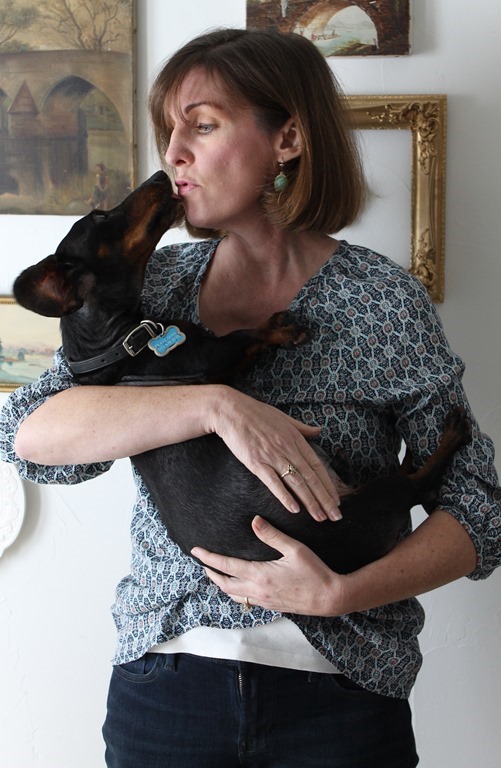 I am a better person for loving this dog. His eyes now only hold happiness.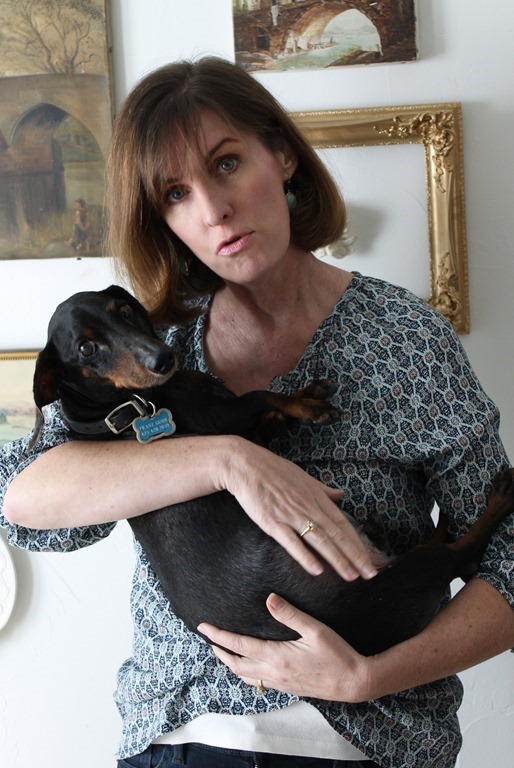 For several months now we have known Franz was not well. He was diagnosed with Cushings disease. We have seen several vets and various treatments have been administered. His last set of labs showed no improvement. He is in pain and has lost control over his bathroom habits. The vet has suggested the hardest decision of all and it is absolutely breaking our hearts into a million pieces.
At this time we are still unsure when the decision will be made.
We are struggling.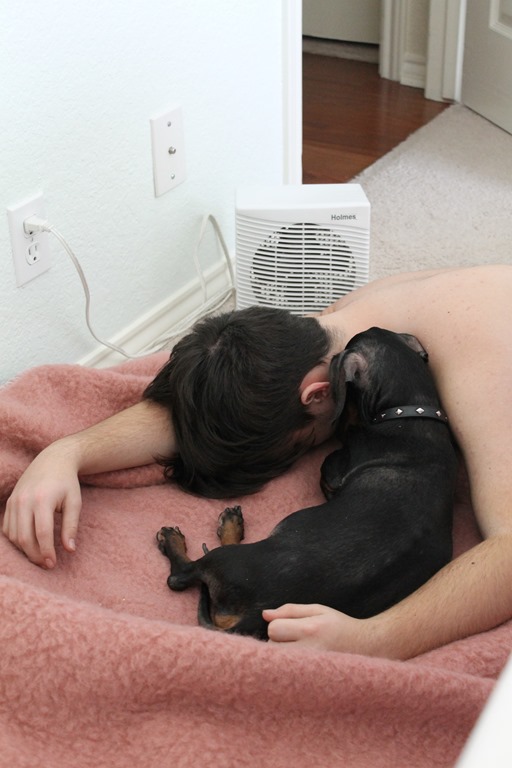 Over the years I know DTA readers have also come to love our Franzie.
Please know we are choosing to look for the silver lining in that we have been given the beautiful chance to enjoy all of life's little moments while loving this precious little-legged man.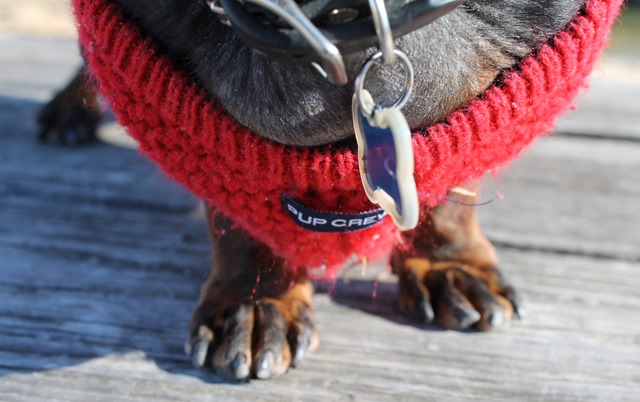 So we are snuggling extra hard…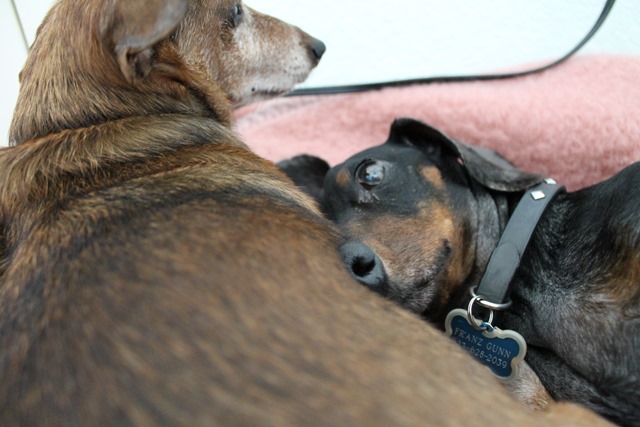 …and celebrating a treasured every day by delighting in all of his favorite activities.
I will be taking a break from blogging for a few days to spend some precious days with our pup who is now being allowed all sorts of special treats.
Your good thoughts and prayers are appreciated.
Franzie's Mom
"Your unfailing love, O Lord, is as vast as the heavens and your faithfulness reaches beyond the clouds. Your righteousness is like the mighty mountains, your justice like the ocean depths. You care for people and animals alike, O Lord. How precious is your unfailing love, O God! All humanity finds shelter in the shadow of your wings." Psalm 36:5-7