It's been a bit of a challenge for Mr. Decor and me to make a decision on what type of flooring we should select for the Storybook Cottage kitchen, laundry, family and powder room. There are SO many great options!
At the bottom of last week's The Why's of New Flooring post I included a photo that featured a fairly new trend in flooring. The trend comprises the use of tiles in various shapes, materials and color within the same space.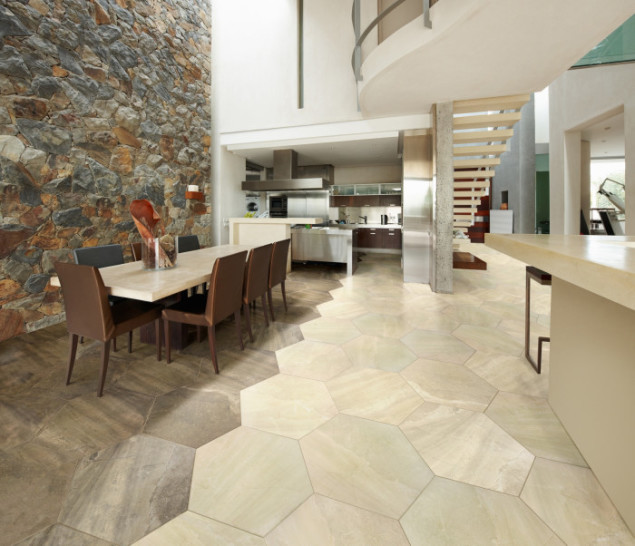 This trend can also encompass tile being paired with wood or laminate flooring. 
While wood laminate is a good choice for many people, others worry that perhaps it is not the best choice for "wet" rooms such as bathrooms, kitchens and laundry rooms. Because of this the popularity of "wood look" porcelain tile in kitchens is becoming a fast favorite for many homeowners.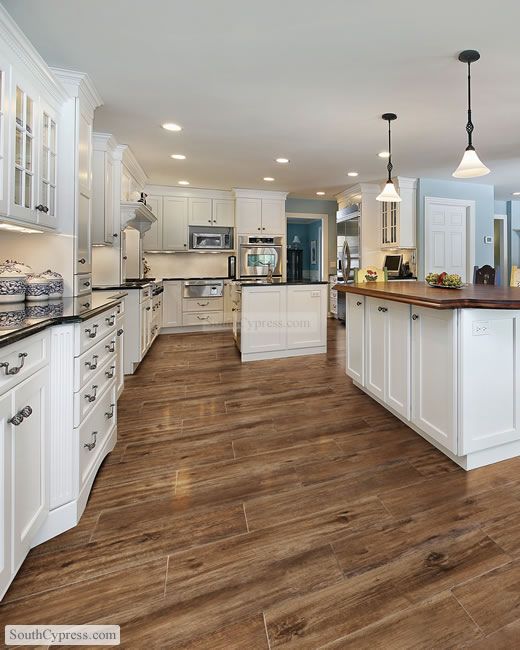 I love it when such tile is laid in a herringbone pattern.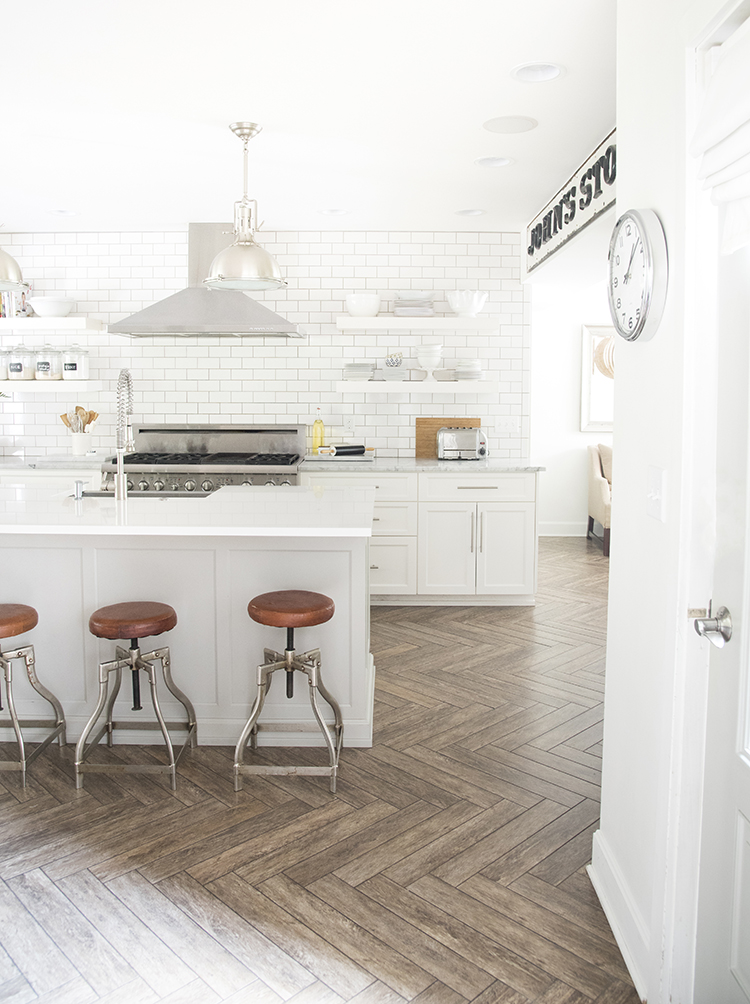 For a traditional look ceramic tile has long been a popular choice. The trend today is to use larger squares such as those that measure 24" x 24" square or larger sized rectangles.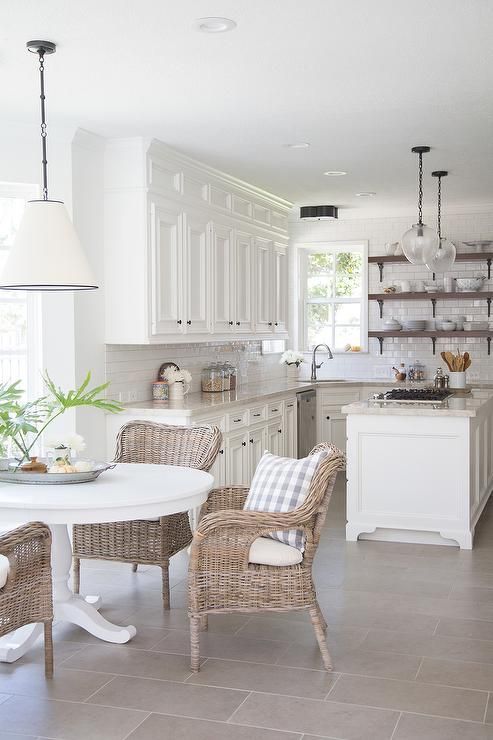 The natural and rustic trend in design is definitely in and terra-cotta tile is a good selection if you want to achieve such a look.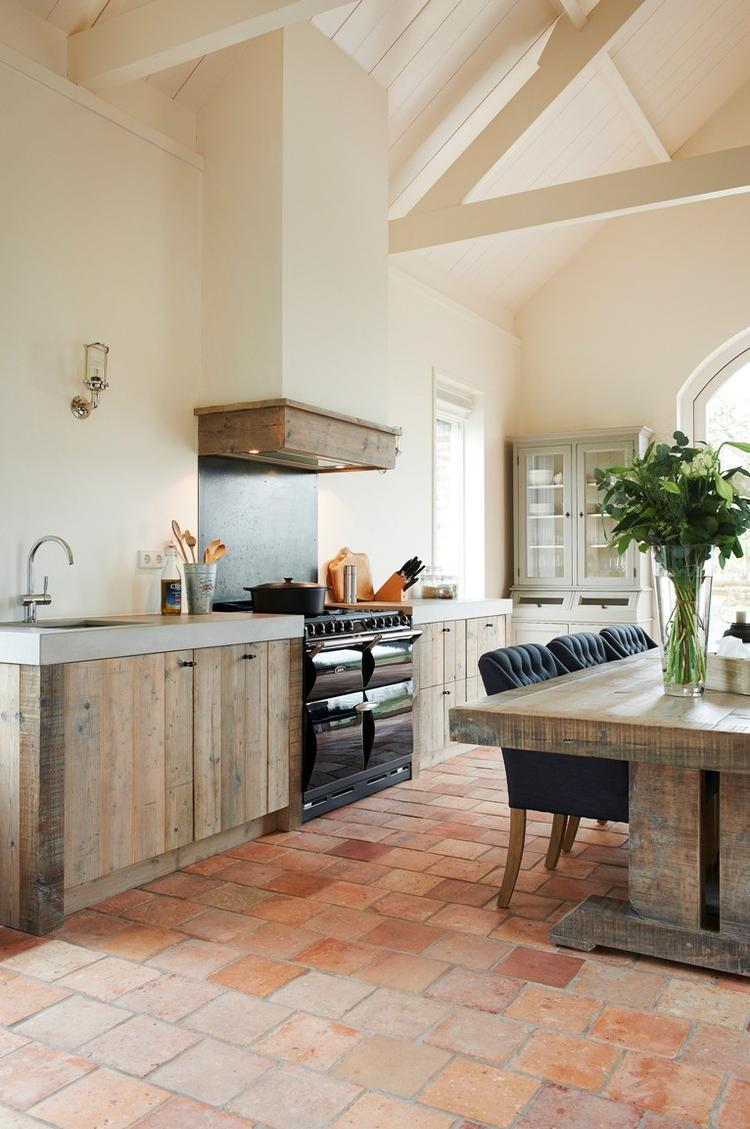 Terra cotta literally translates from Italian to English as "baked earth". It truly adds warmth and character to a room.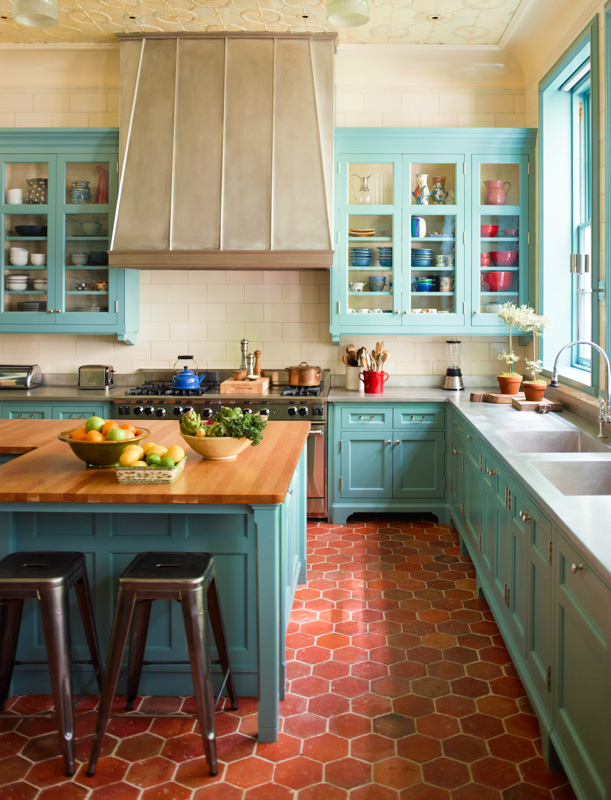 Another fast rising trend is encaustic cement tiles.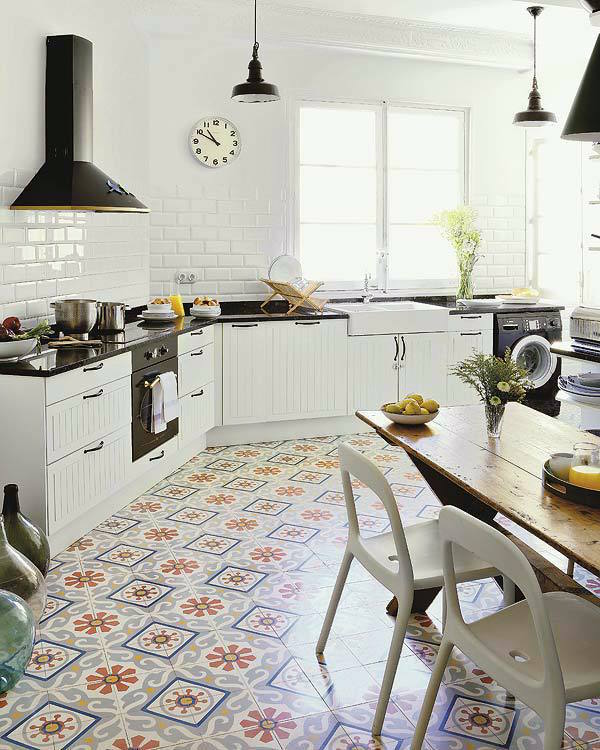 This tile trend seems to be the shining star all across blogland, home decor sites and magazines.
The use of brick as a flooring surface in a kitchen continues to be popular.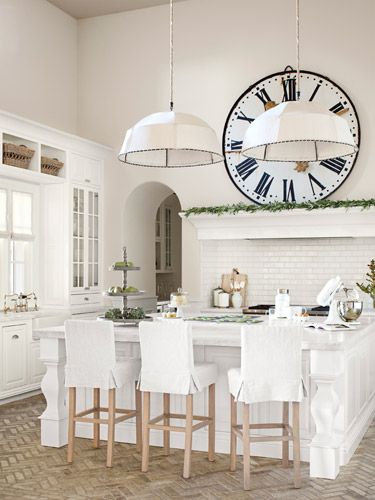 I do love the look but it is so unforgiving on a cook's back or a dropped dish.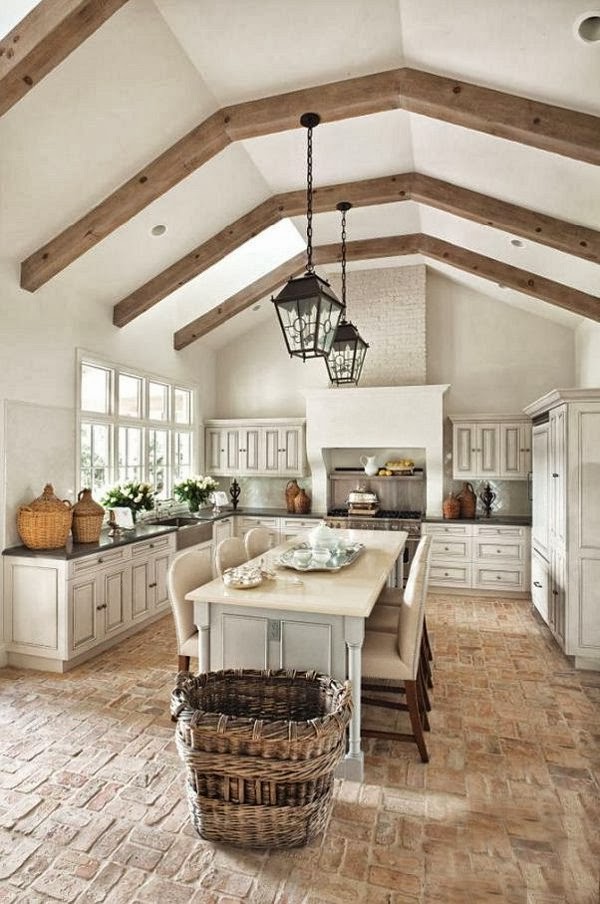 We definitely have our work cut out for us in trying to decide.
Next week, flooring looks I really love.
Laura