It is with great pride that I announce I met my December goal of eating my weight in baked goods and watching every new Hallmark holiday movie made this season.
However, such accomplishments have made the harsh reality of January a bit difficult to take.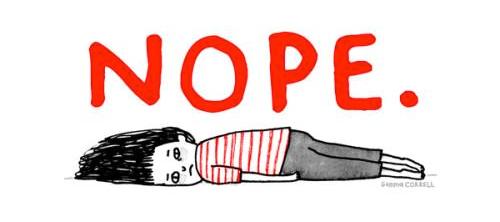 Yesterday my husband returned to work and the boy returned to school.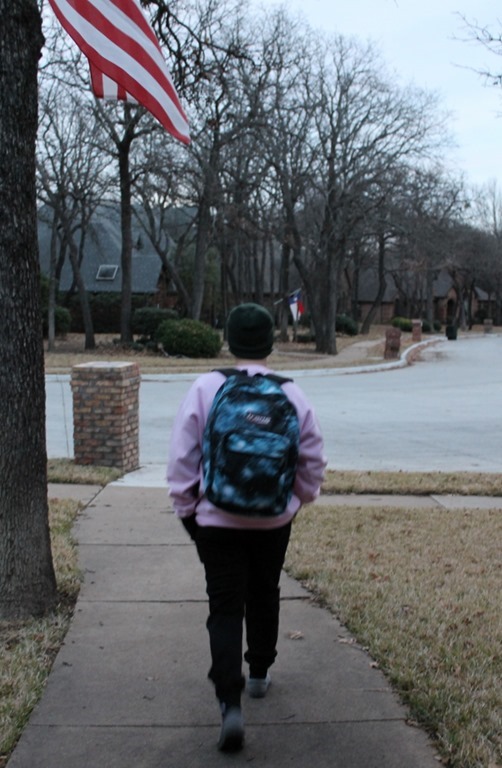 As you can see from the photo above it is cold and overcast. This type of weather makes me just want to crawl back in bed. But I have a "to do" list as long as my arm that I must finish before I head back to school myself this next Monday.
Here's how I get myself motivated on such slow winter days.
I Plug in the Crock Pot
This longtime lifesaver of dinner is key to easy and delicious comfort food.
I needed to use up some leftover homemade cranberry sauce so I decided to make a sort of Sauerbraten.
1 cup homemade cranberry sauce (you could use a can of sauce in a pinch).
1 package of dry onion soup mix
1/2 cup orange juice
1/2 cup chicken broth
2-3 pound pork roast
I first mix the wet ingredients together right in the pot.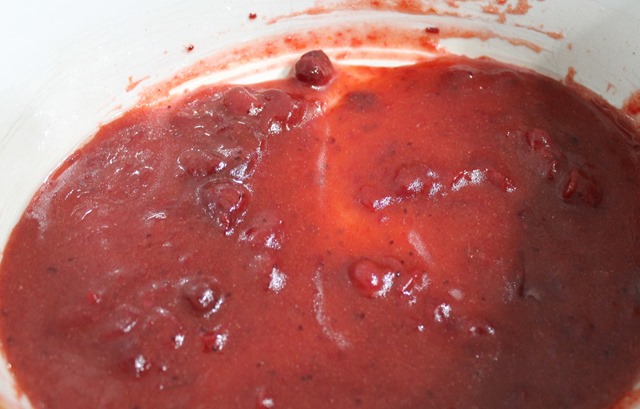 Add the meat and then let it cook about eight hours. It will be wonderfully tender. I served it with store bought spaetzle (a German noodle), Brussel sprouts, and applesauce.
It was DELICIOUS!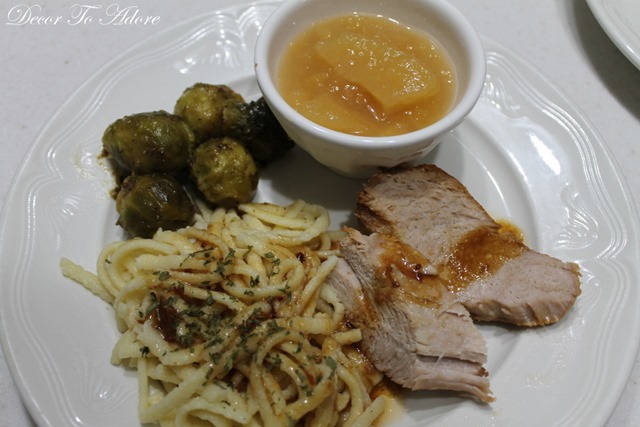 With dinner taken care of I make myself do one thing on the list that I really don't want to and just get it over with. Music helps.
On this day I tackled the under the stairs coat closet.
It needed to be completely emptied to create a better storage system. So I cleaned it out and began the process of organizing.
I'll have the reveal, full of great storage ideas, on Monday.
Here's the cringe worthy "Before".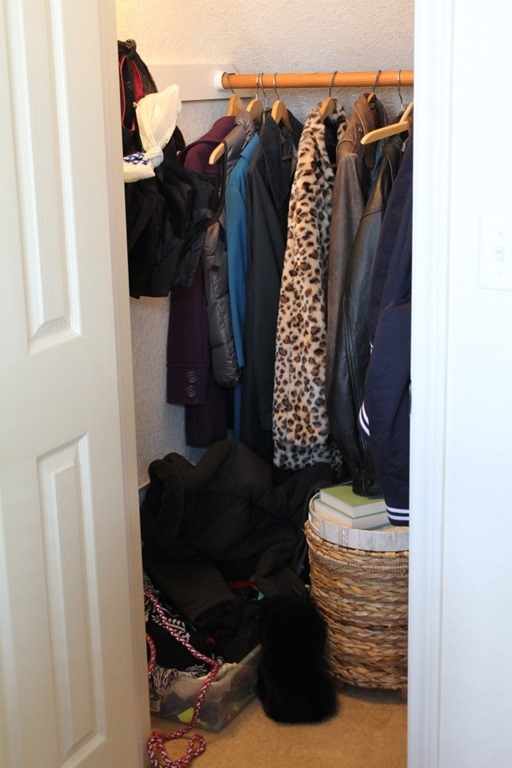 With dinner and a big chore done I then just allow myself to do things on the list that are enjoyable and do so without feeling guilty.
I cherished my time of creating old fashioned Victorian style Valentines. (Tutorial coming soon.)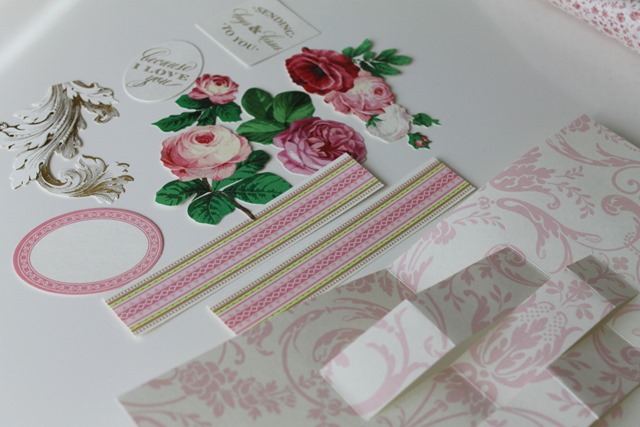 I also began a new sewing project, using antique linen and lace, that I have had in my mind for over two years.
During the time while I paper crafted and stitched away I still managed to do a bit of multitasking.
I watched the following programs on my laptop:
BBC Victorian Farm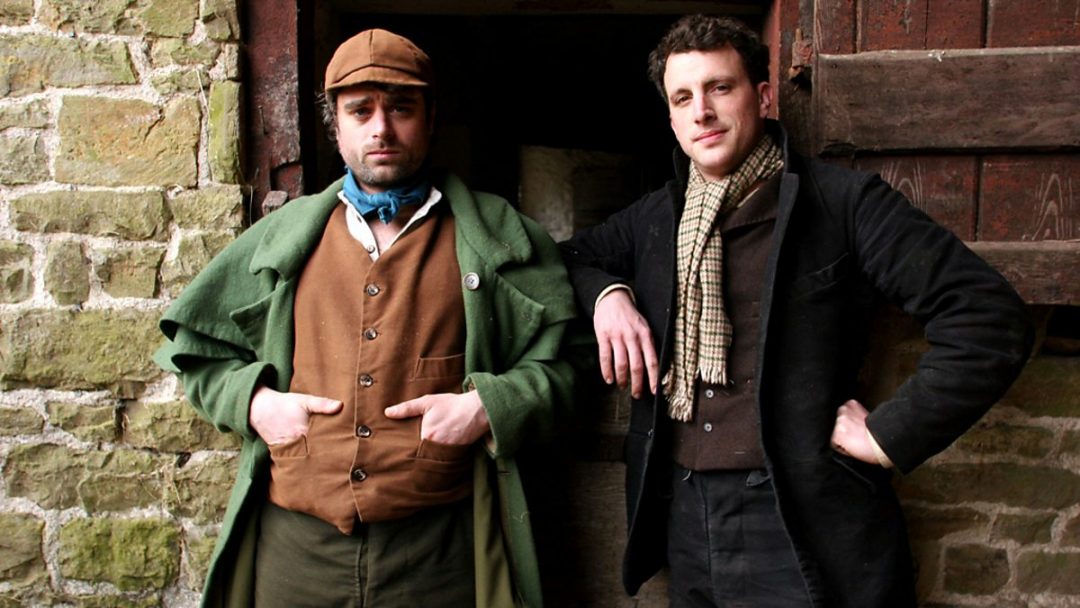 Victorian Farm is a historical documentary TV series in six parts that was first shown in 2009. You can watch it HERE via Youtube. (Make sure you also watch the Christmas episode.) I have since moved on to Edwardian Farm and can't wait to view Tudor Monastery Farm and Wartime Farm.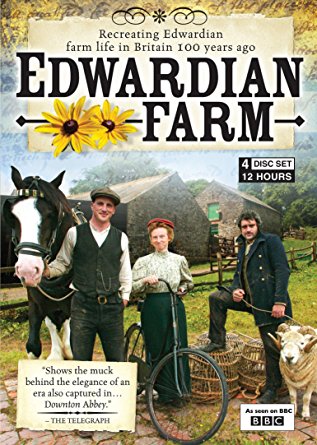 Also, if you're like me and miss Downton Abbey you might find Manor House (known in the U.K. as Edwardian Country House) entertaining. For some reason the first episode is not available on Youtube. I found episode one via Amazon and Netflix DVD. But you can view episodes 2-6 HERE and it is quite easy to catch on.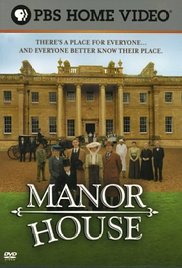 So while things have been a little slow here on the blog, rest assured a lot of goodness awaits you in the very near future.
What's your secret to slow days?
Laura