Hello dear friends!
It is time for new flooring at Storybook Cottage. I am estimating that this will be an approximately 6 week process from start to finish and thought you might enjoy coming along on the journey.
For this first installment of the mini-series "Flooring Fridays" the "WHYS" of new flooring will be discussed.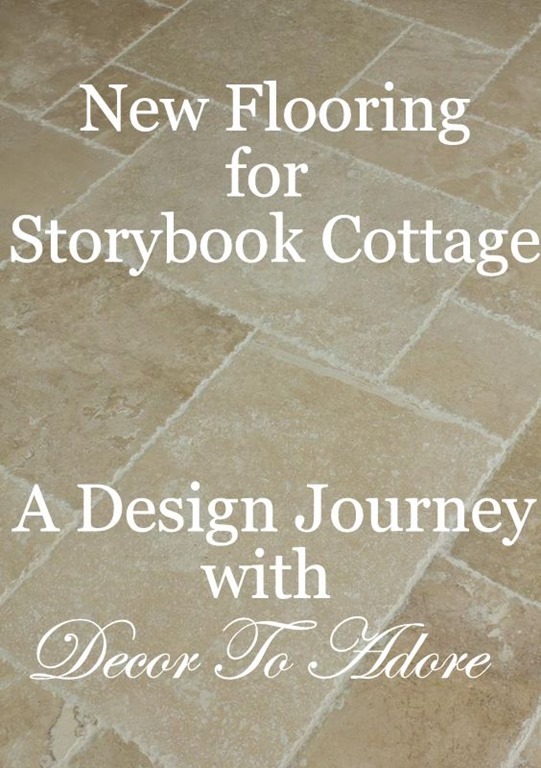 Particularly in the kitchen area the flooring in Storybook Cottage needs to be replaced simply because it is extremely unsafe.
There are approximately eight areas within the kitchen where the tile, laid by the previous owners, is not level.
I have had several near misses in which I've been carrying a pot of a boiling hot concoction and my foot hit a tile just right and it resulted in a heart stopping dance in which I stumbled and made a mad effort to save myself from receiving a 3rd degree burn.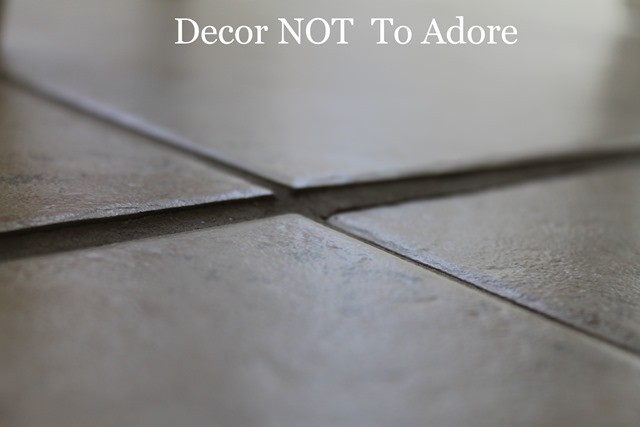 There are also areas in which the grout has simply worn away. One particular area is quite bad and my mother in law, who walks with a cane, has almost fallen twice when her cane landed in a groove. So this blemish also falls under the "UNSAFE" category.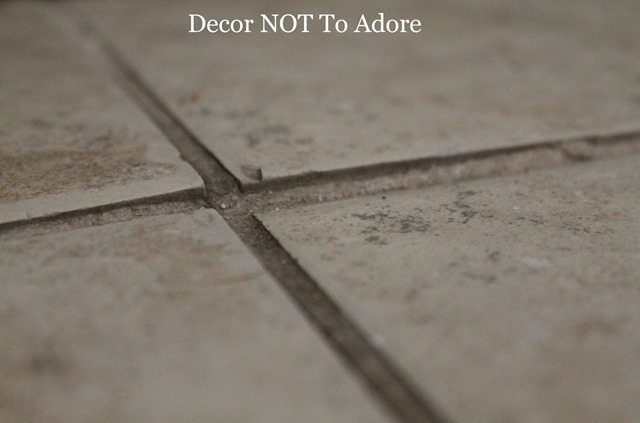 There are also a few spots where the grout has cracked severely or is simply missing.
This past week I was walking around in bare feet and somehow tripped in this area which resulted in 1/2 of one of my toenails being torn off. #notfun
So, we can now deem this flaw "UNSAFE" as well, as I would rather not repeat that extremely painful experience.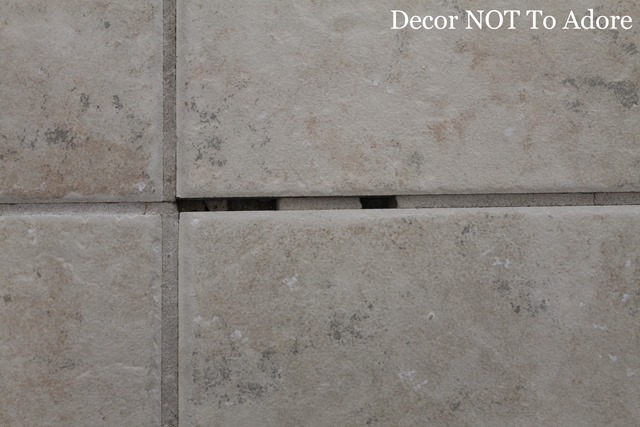 There are three connecting areas that will also have the flooring replaced.
The kitchen connects to the family room on the left hand side. It features carpeting that is very well worn and came with a few grease spots. After moving in I tried in vain, and failed, several times to remove the stains which are still stubbornly in place.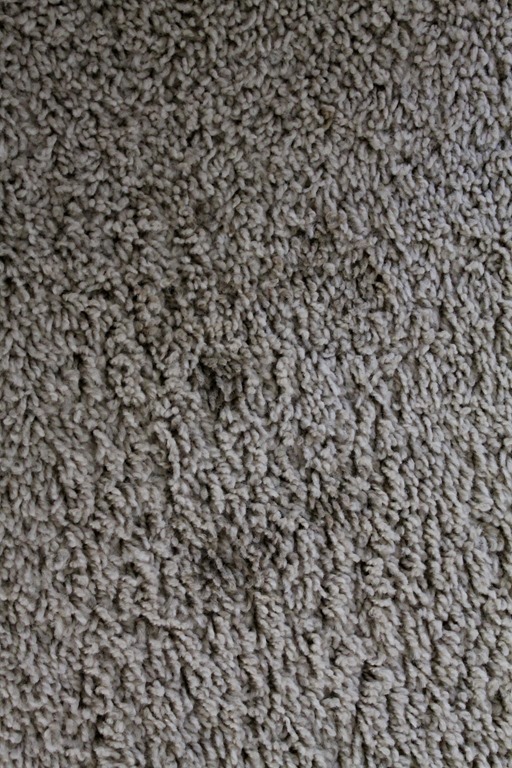 We are also the owners of two old fur boys. Franz, the black doxie, has recently been diagnosed with Cushings disease. Because of his ailment he has had several accidents in the family room carpeted area and, despite our best cleansing efforts, it just smells bad.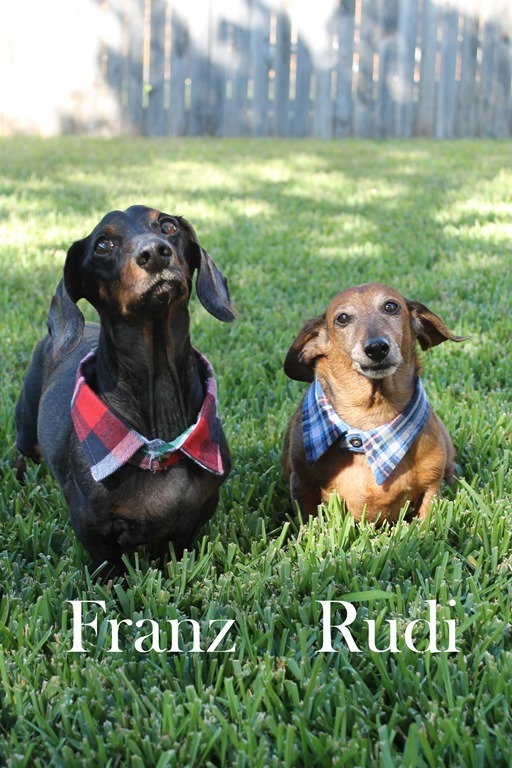 The attached 1/2 bath and the pantry, to the right of the kitchen, both feature tile of a different color and grout. One is a darker beige and another a sort of mid terra cotta.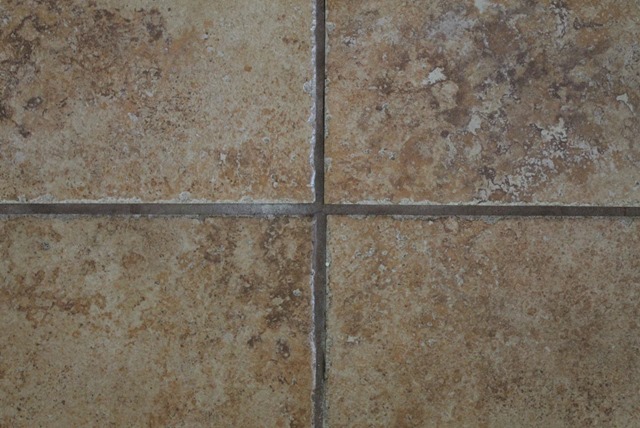 So if you are counting, in the span of just 500 feet, there are 4 different types of flooring. If you also include the hardwood flooring of the formal dining area and living room that also leads off of the kitchen it brings the total flooring choices to 5 different selections of flooring within the span of a small space.
The end result is that the rooms do not flow smoothly. To many flooring selections within an area disrupts the eye and the room(s) appear to be rather chopped up. To have just one type of flooring would really open up the space and also make the rooms, which are on the small side, appear larger.
Next Friday I will share the latest kitchen flooring trends.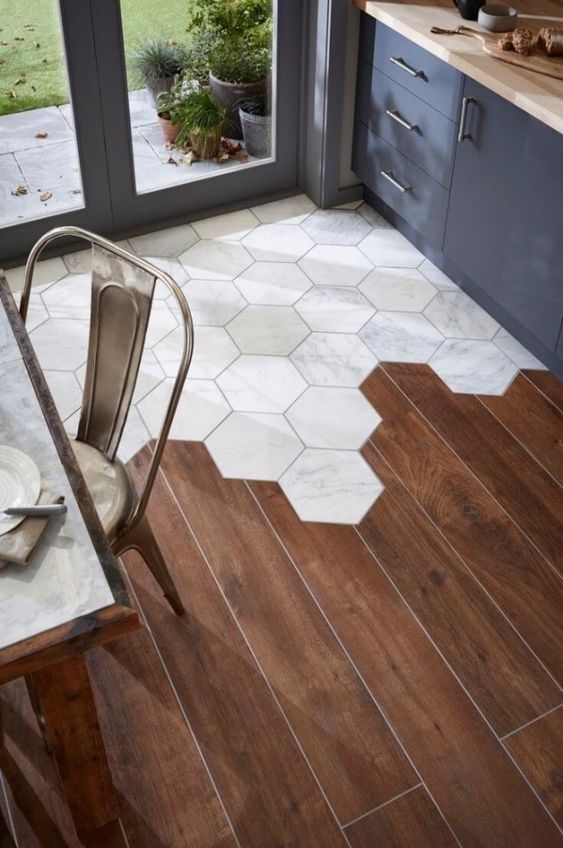 What type of flooring do you love in a kitchen or open floor plan?
Laura