Like most of the country, it has been very cold here. To stay warm the family and I have been enjoying hot cocoa almost every day. Our favorite flavor is Magically Delicious Happy Hot Cocoa.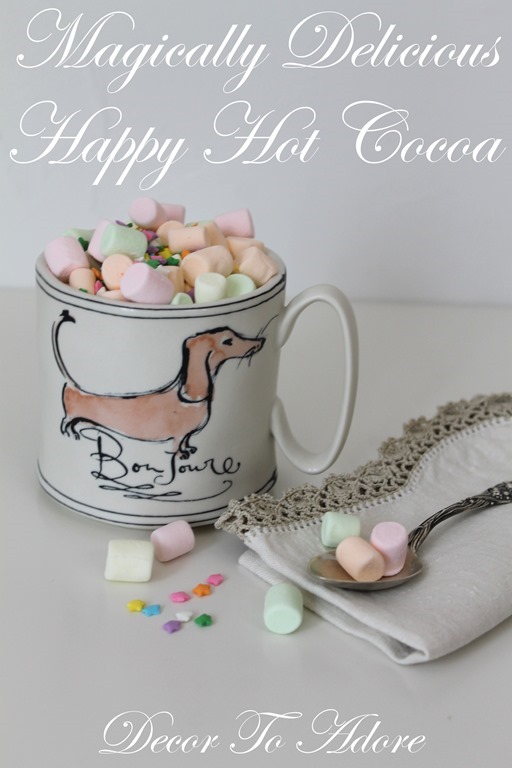 Magically Delicious Happy Hot Cocoa
We have tried all sorts of concoctions and this recipe reminds us of a favorite leprechaun loving cereal.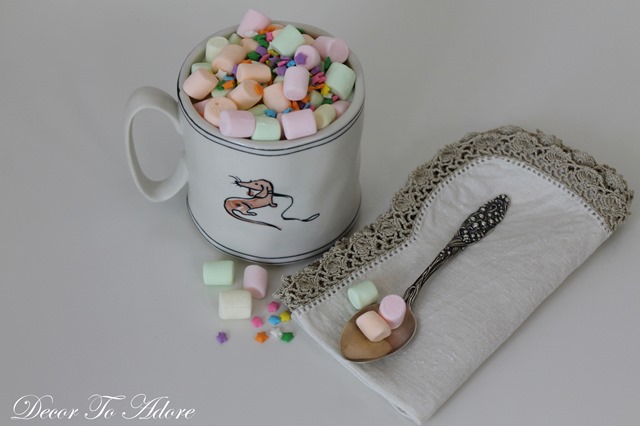 The Ingredients:
It's so easy to make. You just need:
White chocolate cocoa mix
Milk
Pastel marshmallows (I used Kraft fun puff brand)
Pastel sprinkles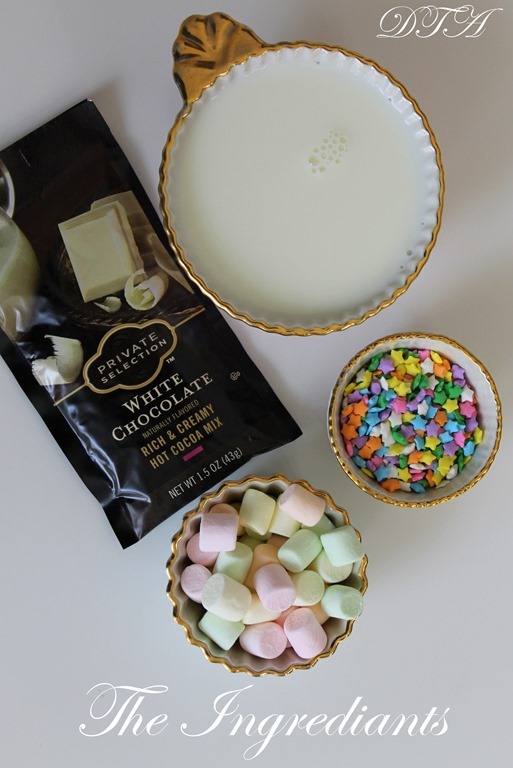 I am old school in that I like to gently warm my milk on the stove. Milk can scald or bubble over quite quickly in a microwave.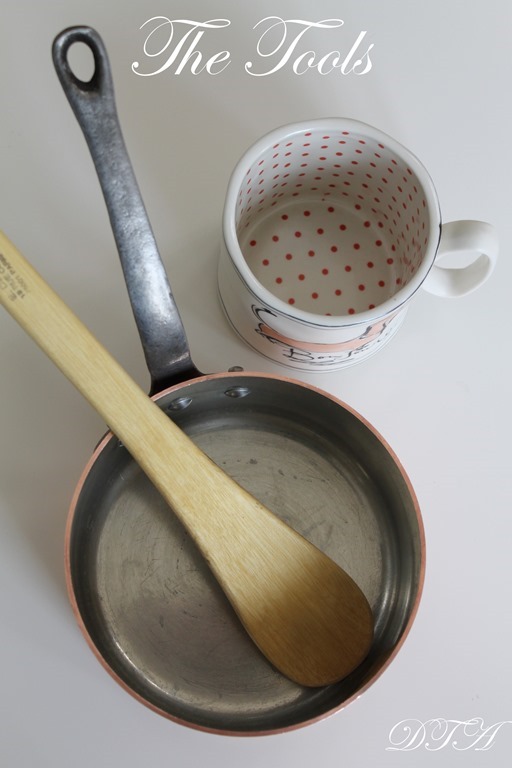 Using a copper pan the milk can be drinking temperature in about three minutes. You can also use a stainless steel pot as well. (I just like copper as it conducts heat quickly and evenly.)
Once the milk is warm just add the cocoa and mix well.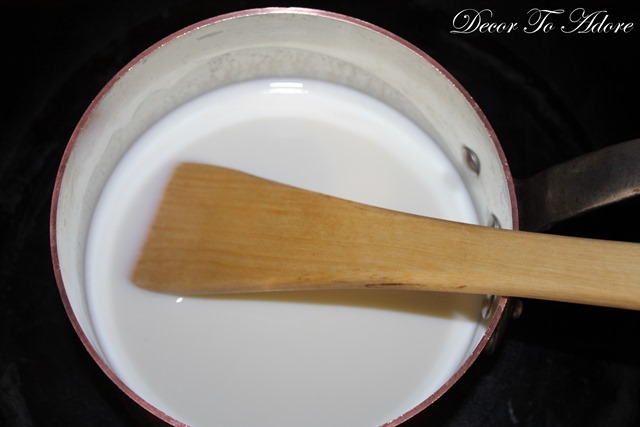 Pour the cocoa into a really cute cup or mug because all cocoa simply tastes better in a cute mug.  🙂
This mug was a Christmas gift to me from the Fashionista. With the interior red polka dots and a darling dachshund on both sides, it truly is my new favorite. She found it at Anthro.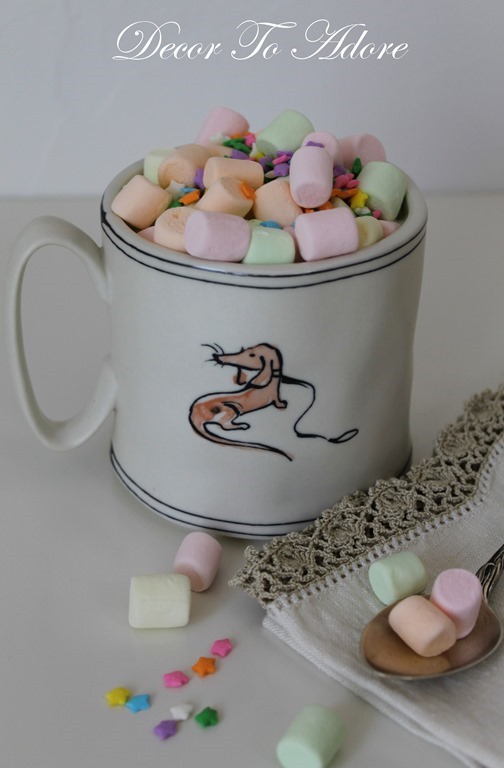 Once your cocoa mixture is in the mug, top it liberally with marshmallows and sprinkles.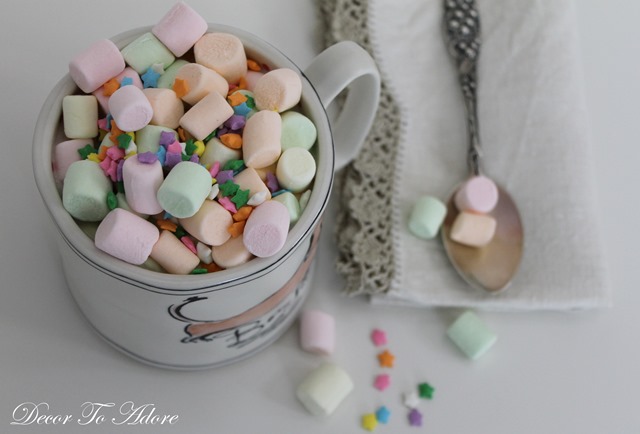 I hope you enjoy our new family favorite.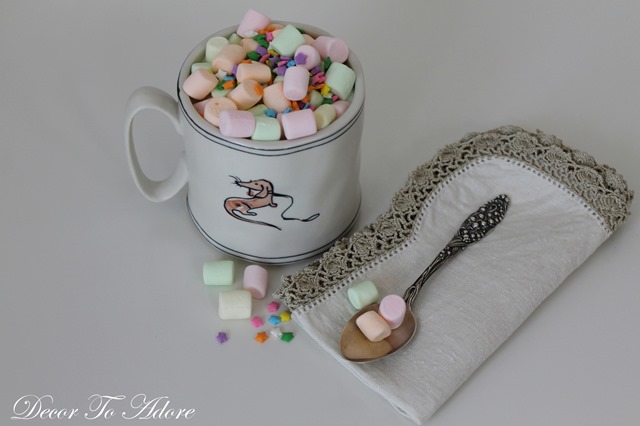 I'd love to hear about your favorite winter beverage.
Laura