When making any updates to a home there is generally a question of "Do I want to be trendy or traditional?"
A few follow up questions can help you easily obtain an answer.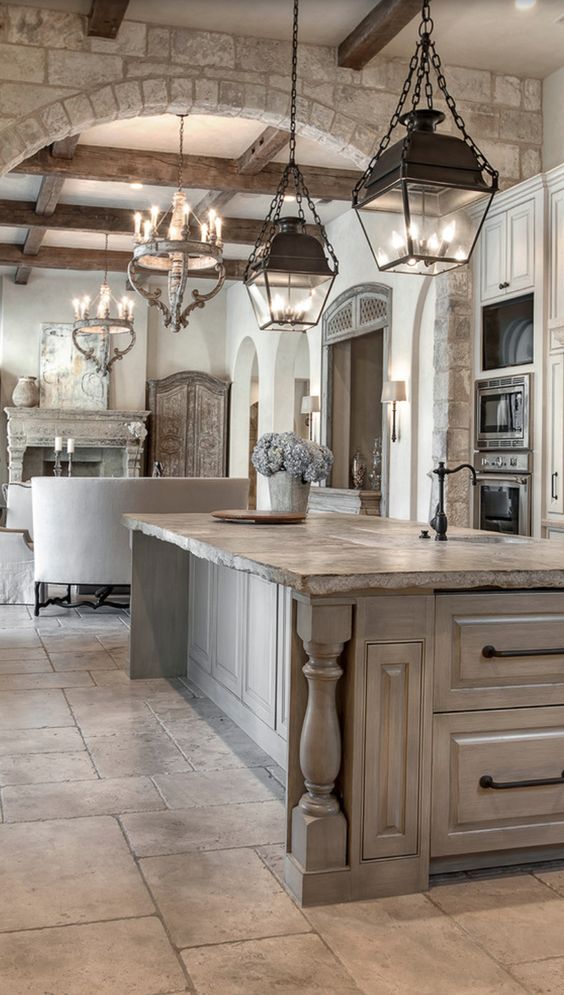 A good place to start is by asking yourself "Is what I am considering temporary or fairly permanent?"
A good example of something temporary is a throw pillow. It's an easy update that is inexpensive. So by all means jump on board the trend train.  
As most of us are aware virtually any element in a home can be changed. Where it crosses the line into a fairly permanent decision is generally based on budget.
Projects that fall under the fairly permanent category tend to be high dollar. Kitchen and bath remodels as well flooring are fairly permanent. Most individuals would rather not want to redo a $5,000 – $50,000 remodeling mistake or change an element they simply have grown tired of after a short amount of time. 
As much as I adore the kitchen pictured below I personally would probably grow weary of the busy floor tiles rather quickly. So it is best that I not install trendy encaustic cement tiles in my own home because it would not be cheap to change.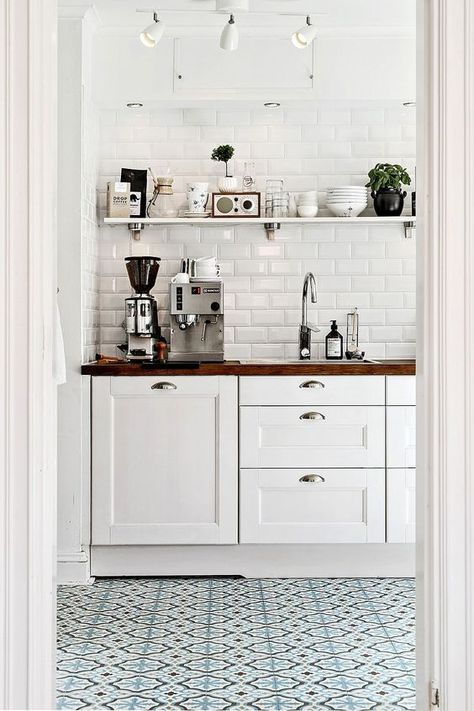 It is also good idea to consider the architecture of your home.
 If you have say… a contemporary style home…
You are probably not going to choose an old world style floor for your kitchen.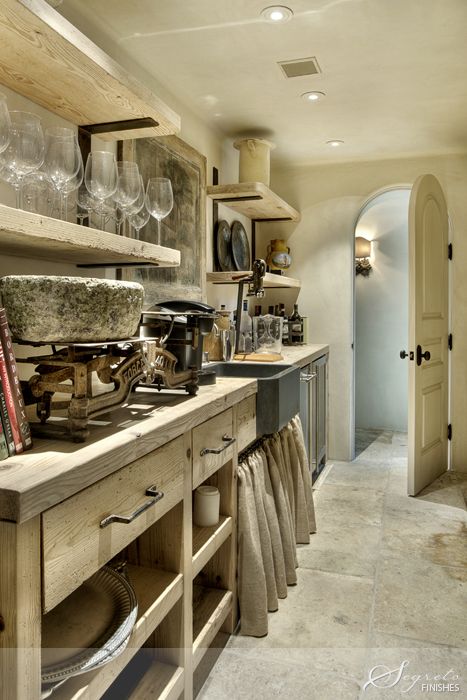 In knowing that our home, Storybook Cottage, is reminiscent of a traditional English cottage I would personally steer clear of a modern terrazzo floor.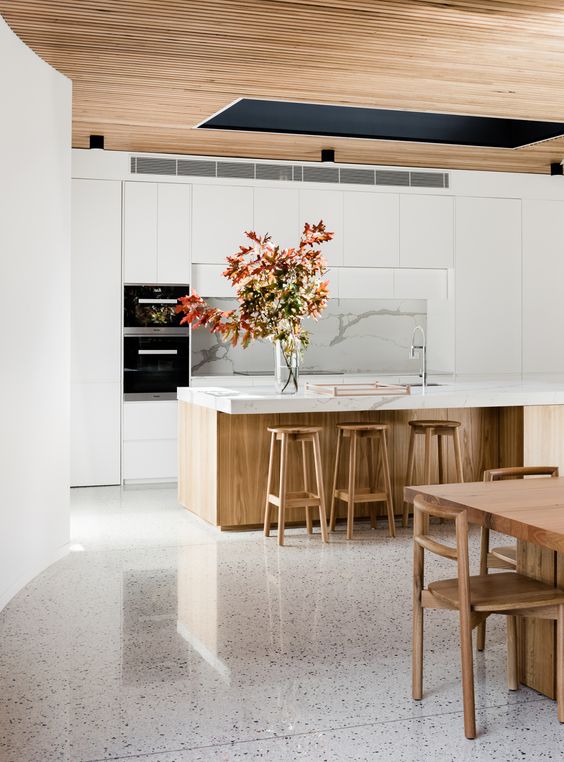 Also, consider "What elements of the current space are staying?"
In our case the brick built in that houses a few cabinets and our range is staying.
It is a special focal point that adds warmth to the room.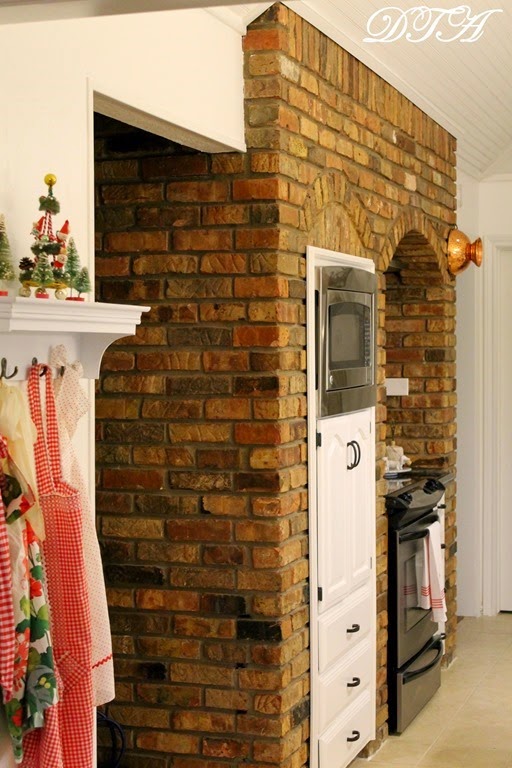 With that, I personally would not install brick flooring.  Because…
That would be A LOT of brick.
and
It would take away from the brick built in being a special feature.
With that I looked at various kitchens with a similar feel and what flooring was paired with it.
Wood flooring is a popular choice to pair with brick.
As is travertine…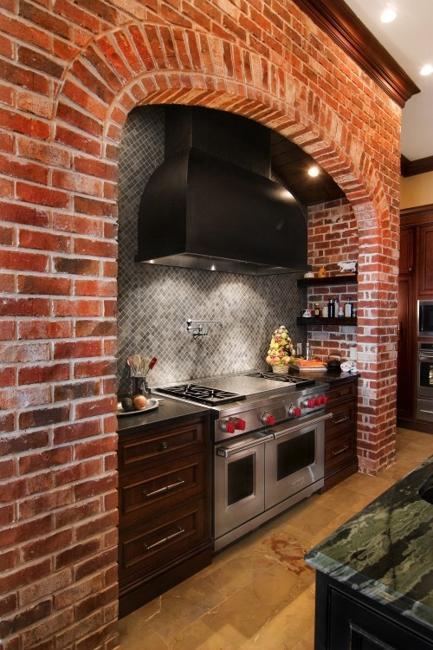 …and ceramic.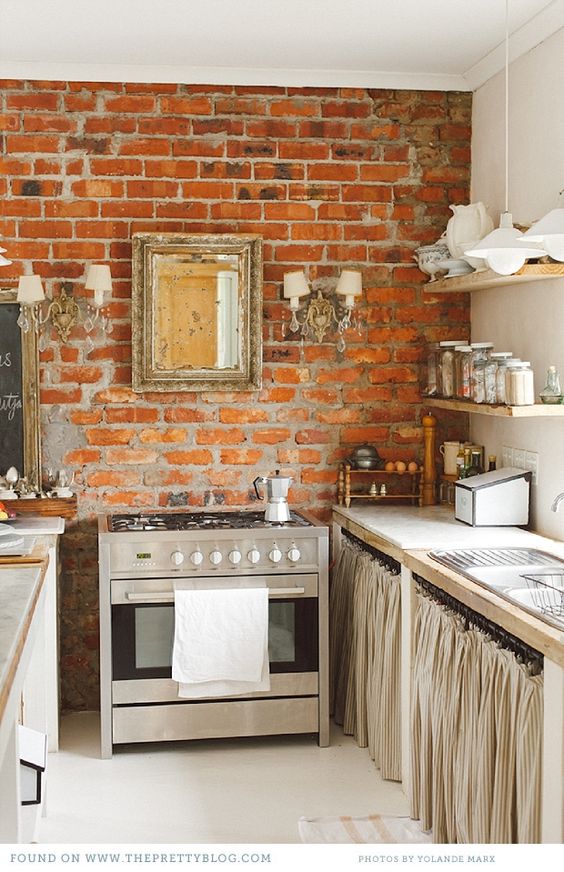 So from there I would look closely at those three selections.
Let's consider the wood flooring option.
I like wood flooring in kitchens. If you look at my Pinterest kitchen board it is FULL of kitchens that feature wood floors.
But in going back to considering other elements in the space the kitchen is right next to the formal dining and living room, both of which have wood flooring.
If I were to choose wood flooring for the kitchen I would want to match it to our existing wood floors for a cohesive look.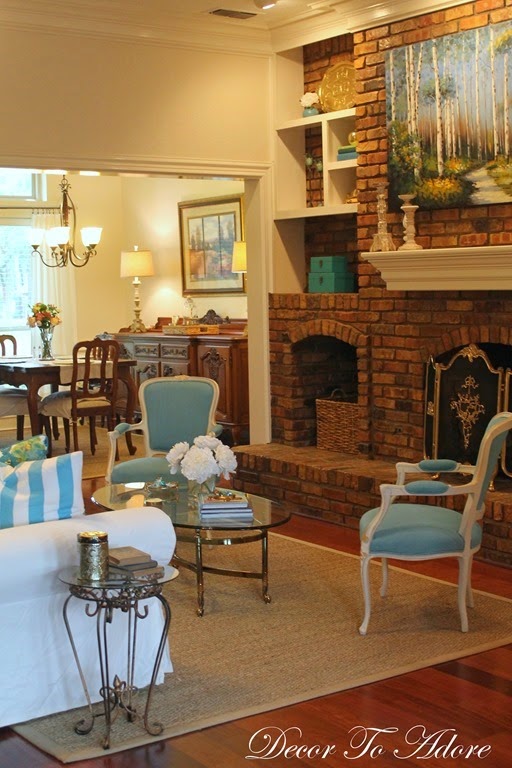 The problem with this particular flooring is that we have already had issues with water damaging our wood floor. There was a small leak on a back door and the wood flooring right in front of the door was severely damaged.
So this type of wood flooring is probably not the best choice for a kitchen, laundry room and powder room as water is involved in all three areas. I don't want to be in a position where I have to be super vigilant that every last drop of water must be immediately wiped up.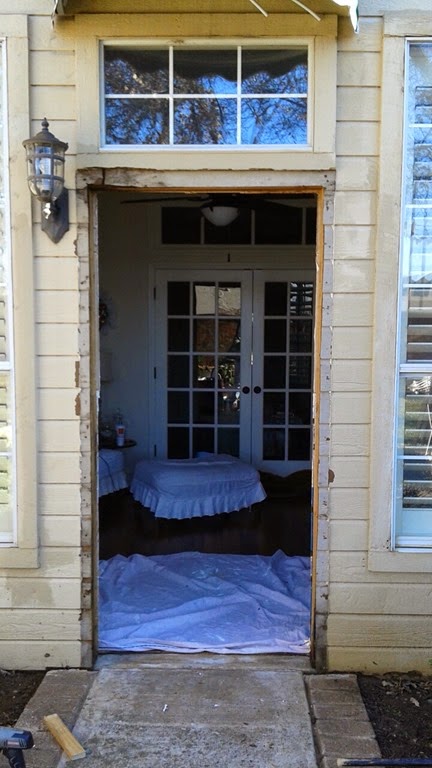 With brick and wood flooring options OFF of the table it has now left us to consider travertine and ceramic tile.
Is trendy tile an option for us?
Perhaps. It all will boil down to what particular trend we consider.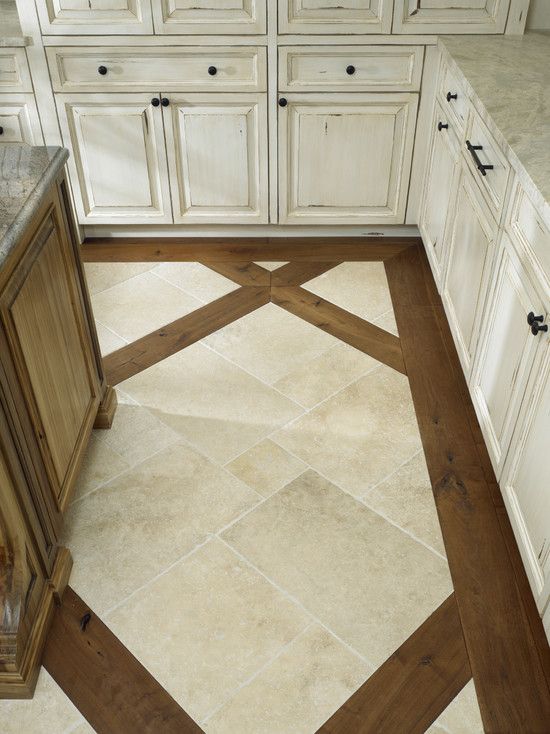 This question will be answered in the next flooring post which will be on February 10th as a special event will be celebrated next Friday.
Are you trendy or traditional?
Laura