Is anyone else a total homebody right now? I seem to not want to leave the comforts of Storybook Cottage for anything less than the truly necessary. But I so love getting a good craft on. I adore it, even more, when I can use up little scraps and pieces for something like these Easy Craft Valentine You Are A Prize.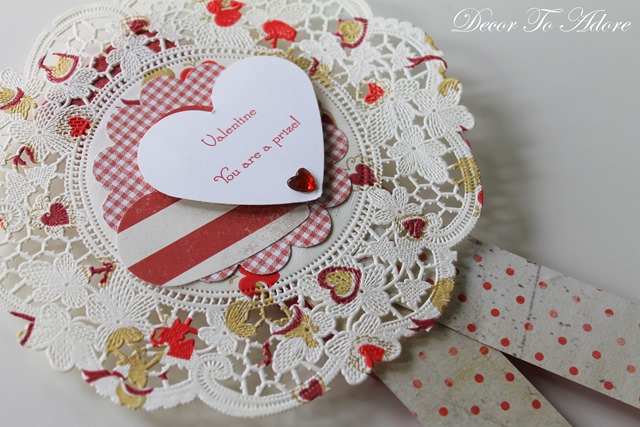 Easy Craft Valentine You Are A Prize
While cleaning out my office closet I came across some vintage doilies decorated with cupids and hearts along with several small pieces of scrapbooking paper. #lightbulbmoment
I used a paper punch to create a center floral shaped base that I put on top in the center of the doily. (You can attach it with glue or double~sided mounting square tape.) 
The doily/floral base was then topped with two hearts (I used double sided tape). One heart was created with decorated scrapbook paper. The other heart was easily made by typing the words "Valentine, You are a prize!" in Microsoft word using red type. A full page of two columns was printed out with this saying. The words were then positioned, punched out and elevated on top of the other heart with pop dots.
Two scraps of paper with one end cut in a "swallows tail" created the bottom portion of the ribbon.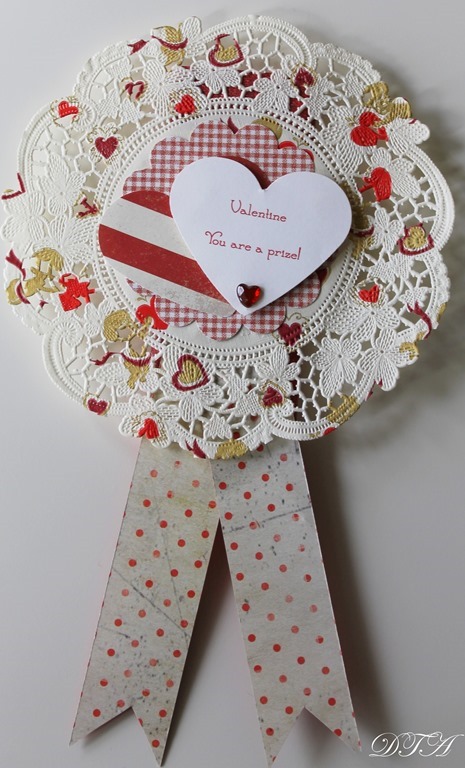 To create a sturdy ribbon on the back I used another decorative floral shape as this lends support and also hides the top of the attached swallow tail ribbons. It was then topped with a small Belgian chocolate bar. The chocolate was wrapped in scrapbook paper and closed with a bit of washi tape. I simply attached the chocolate bar to the back of the doily using double-sided tape.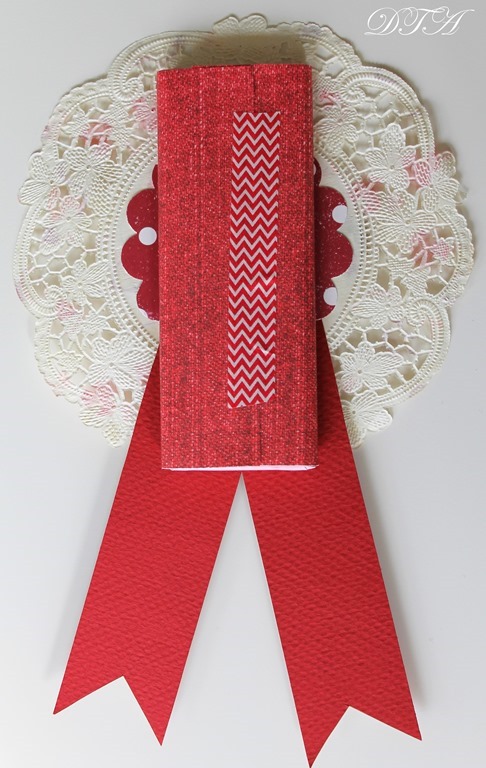 But you could forgo the chocolate and attach the ribbon to other things such as a bottle of soda, bubble bath…the sky is the limit. Use your imagination!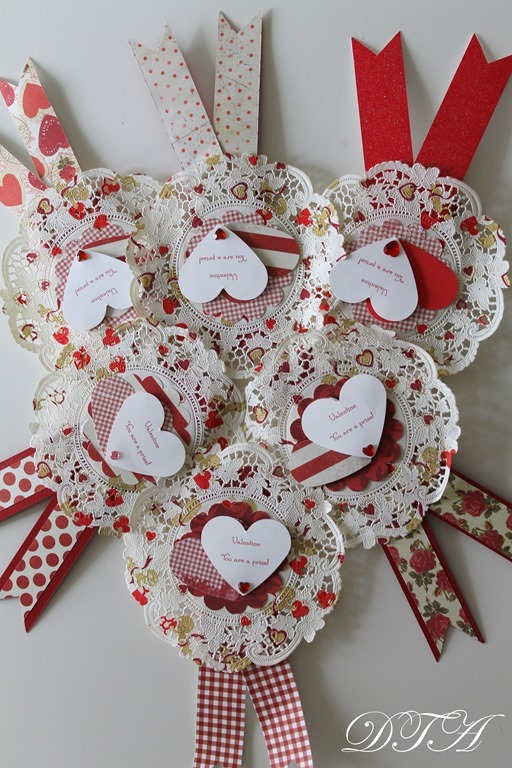 Just like snowflakes and special friends, no two ribbons are alike, but all are lovely.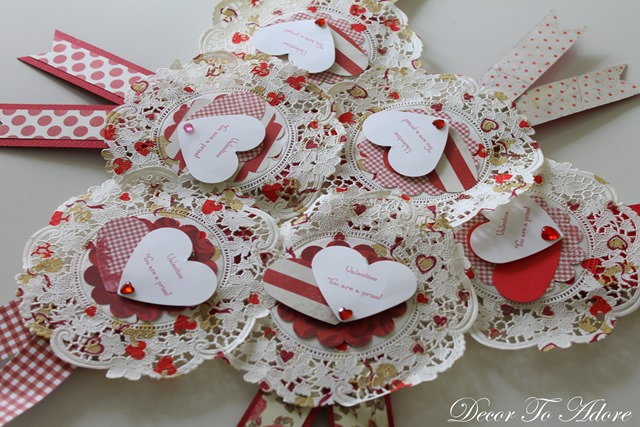 Do you know someone special who deserves a prize ribbon?
Laura
You Might Also Enjoy: