Happy holiday greetings dear friends!
I am joining the fun at Jennifer Rizzo's Holiday Housewalk Linky Party.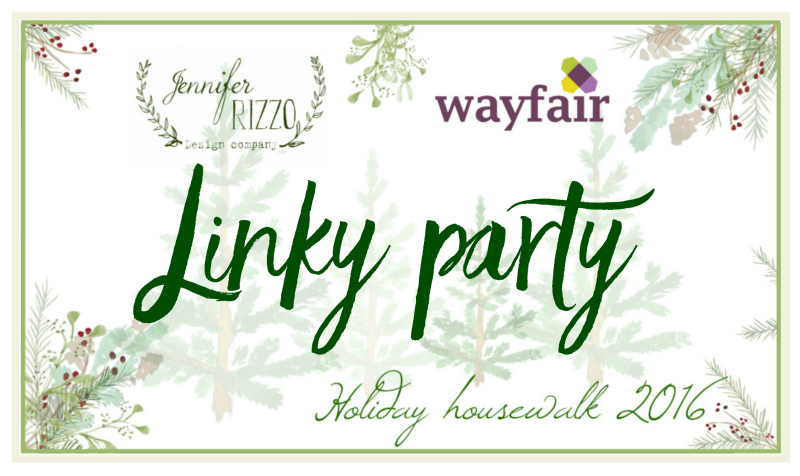 I thought you might be interested in several sneak peeks of what I have planned for "A Little House Christmas" which begins on Monday, December 12th and will last through December 24th.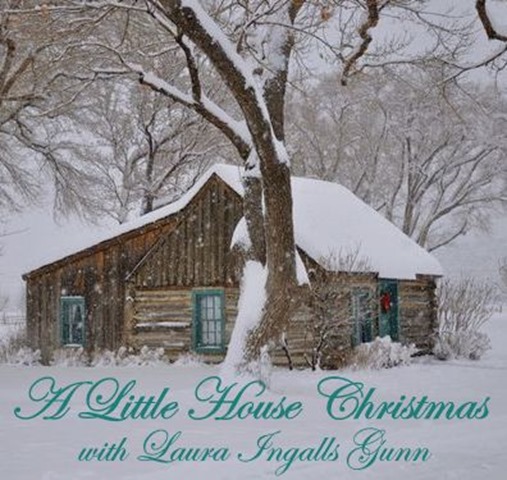 As many of you know I pick a new theme every year for both the formal living areas as well as the kitchen and family room. This past Monday I shared the formal living spaces which featured a pink and blue classic 60's theme: "Walking in a Weiner Wonderland".  (Click on the highlighted link to see the full tours.)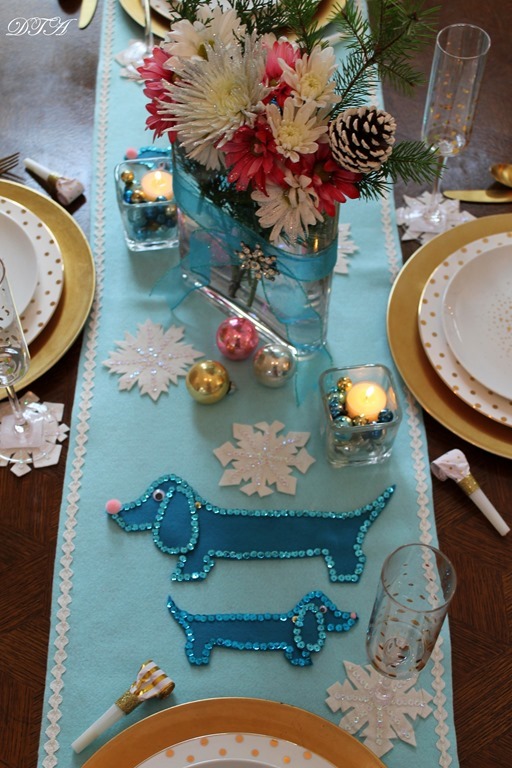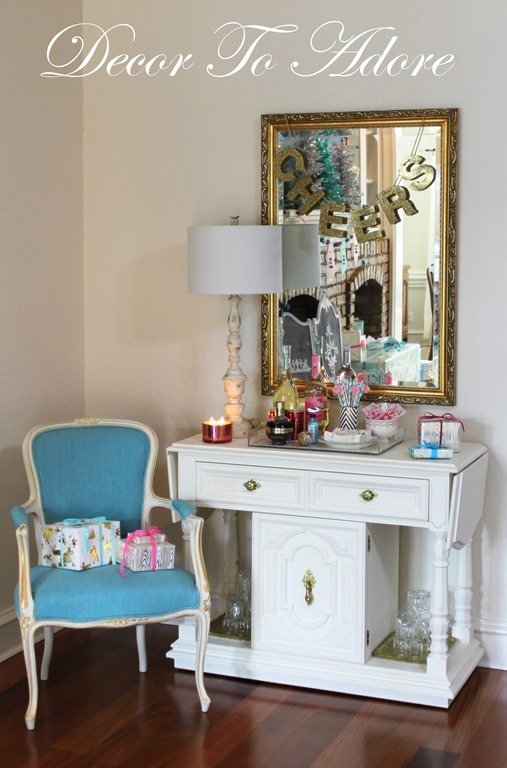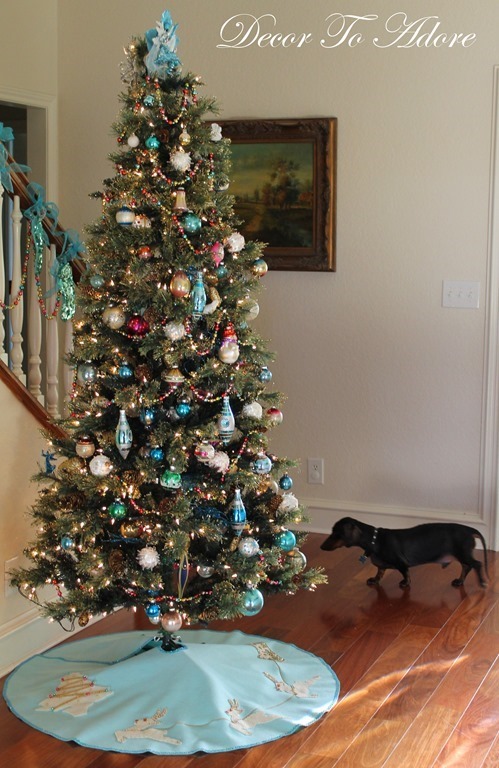 I also shared my Cozy Christmas Bedroom.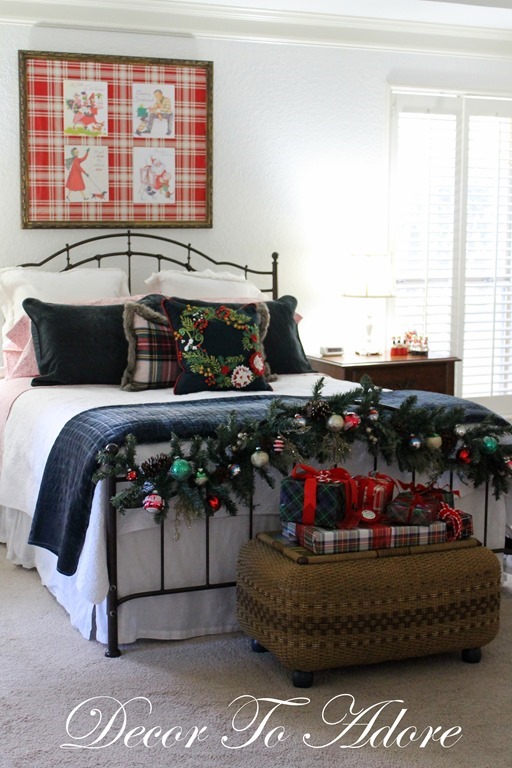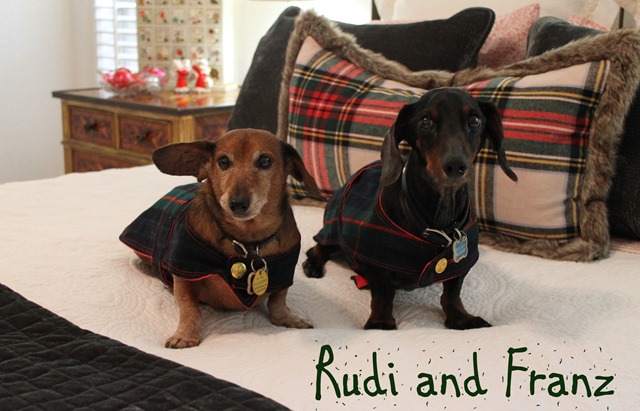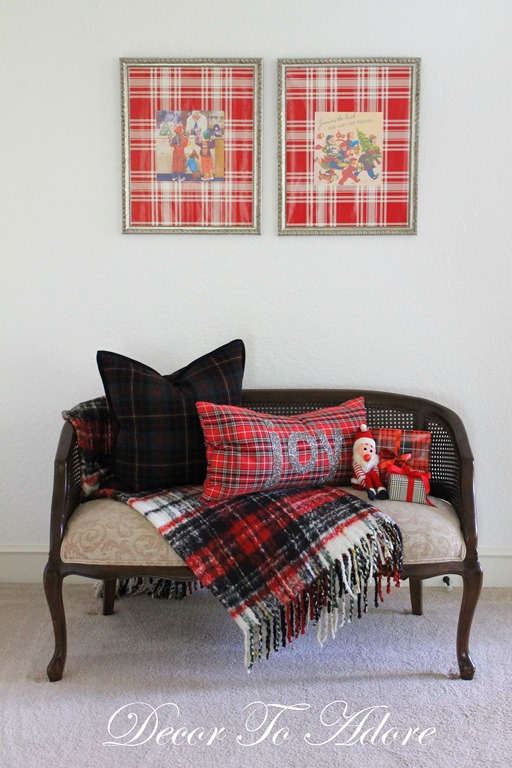 Here is the kitchen area all decked out in a rustic pioneer theme inspired by "Little House in the Big Woods" by Laura Ingalls Wilder.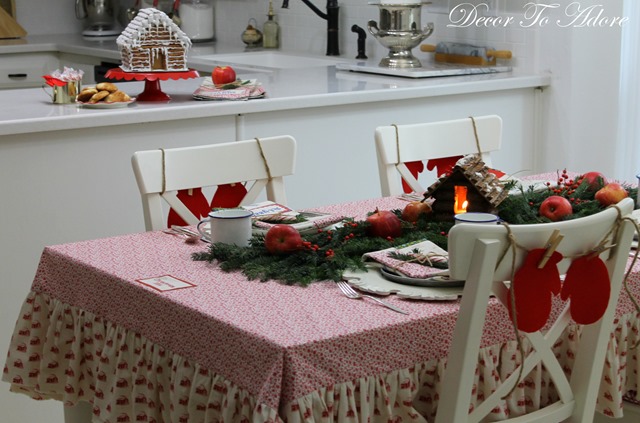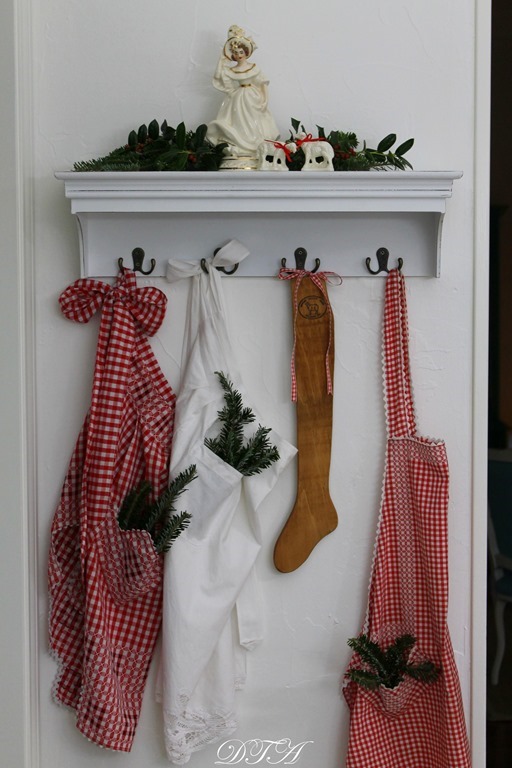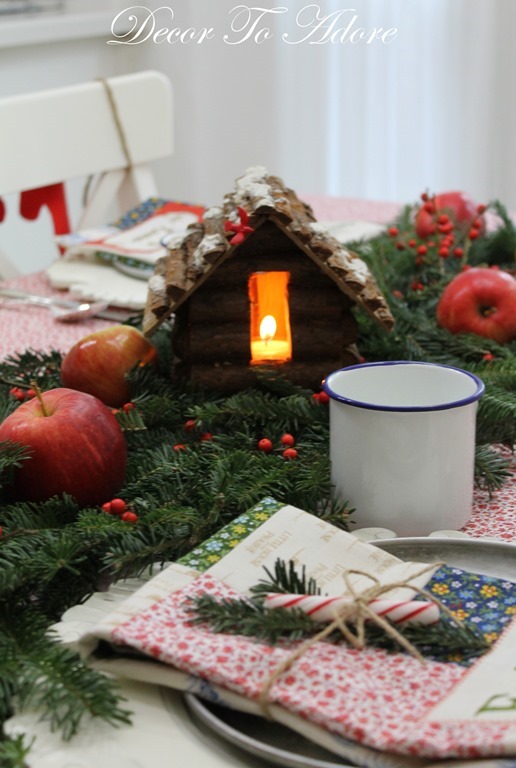 Upcoming posts will  feature "Little House in the Big Woods" throw pillows, a pioneer petticoat tablecloth and patchwork napkins.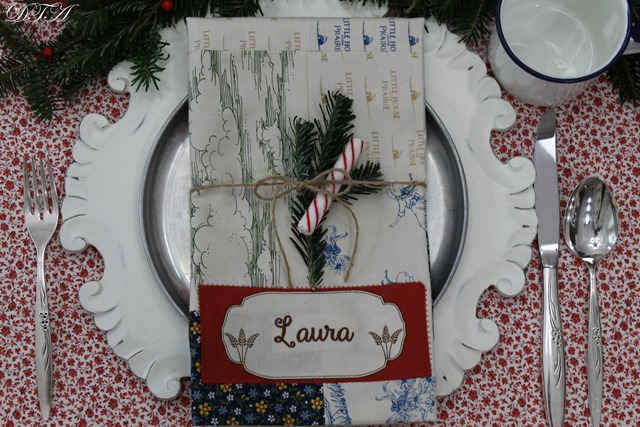 We will make a Log Cabin Gingerbread House.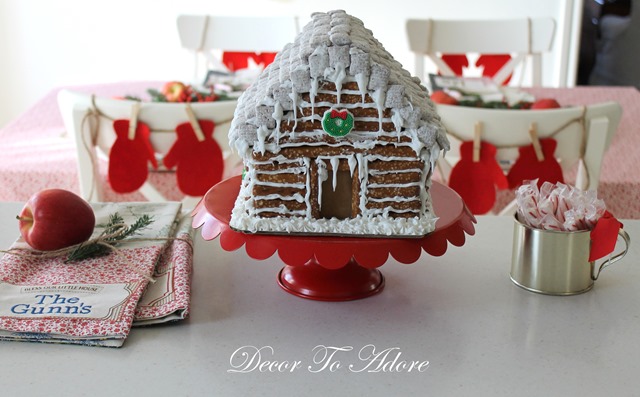 As well as a Red Mitten Garland.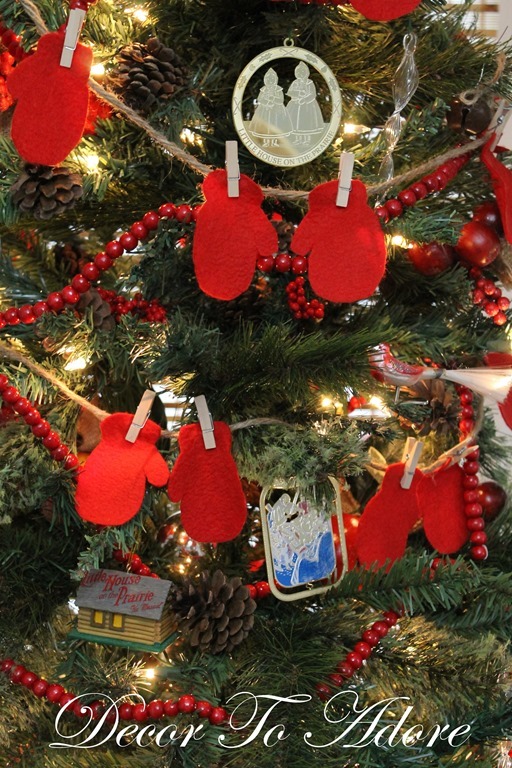 There will also be a delicious Little House Holiday Breakfast and Pioneer Christmas Dinner.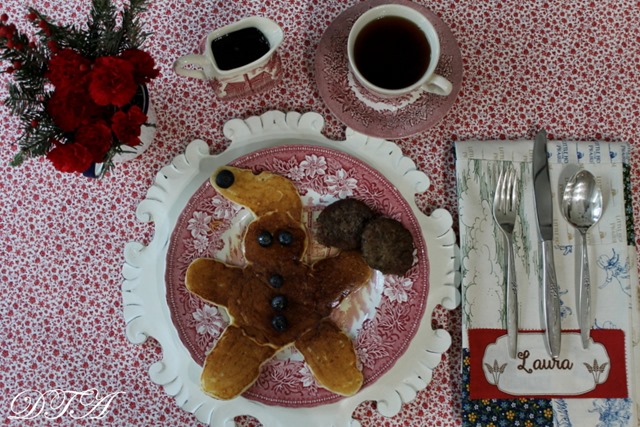 So if you love the "Little House" books I hope you and your littles will join me Monday December the 12th through Christmas Eve.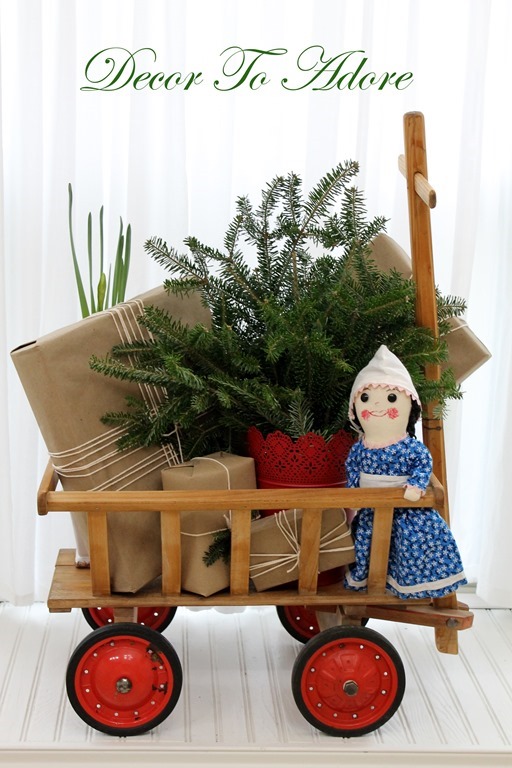 May all the joys of the season be yours today!
Laura