While we still had a rental car we decided to make the drive up to Whistler, British Columbia. I have to say that it was probably one of the most beautiful drives I have ever been on.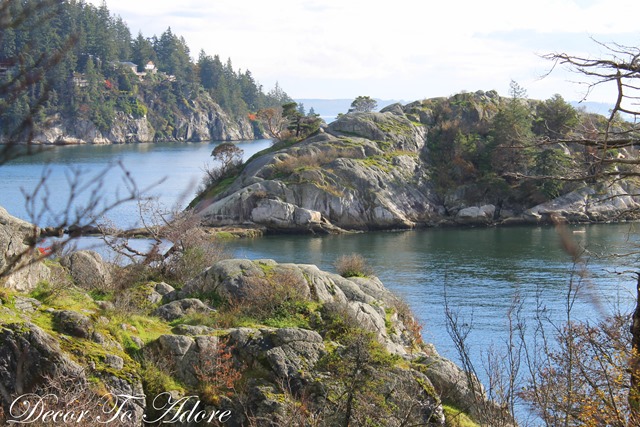 We had hoped to take a ride on the Peak 2 Peak gondola in Whistler. Unfortunately we learned that the gondola is serviced during the time in between the Canadian and American Thanksgiving holidays so it was closed.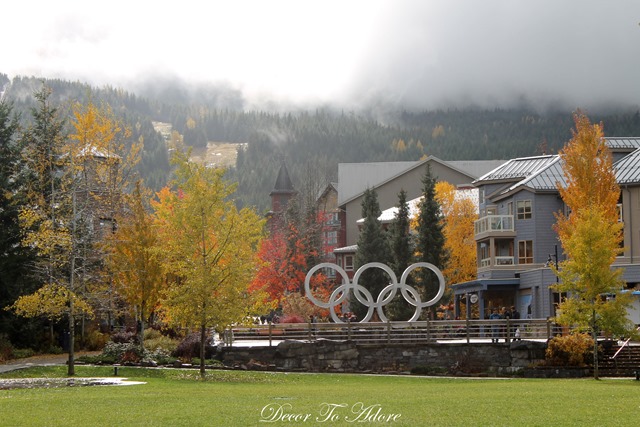 Because it was pre snow season, and past the summer season, most of Whistler was like a ghost town.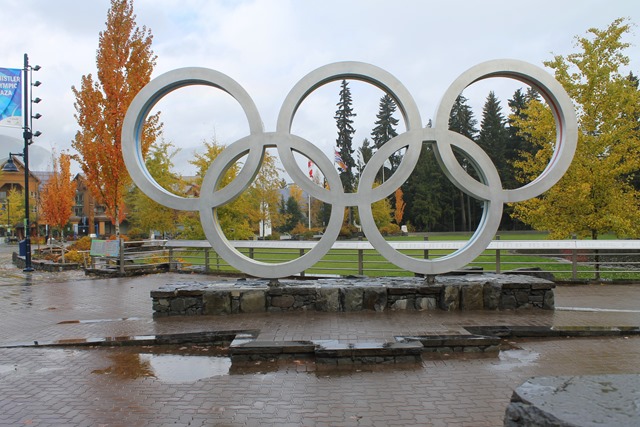 After a quick walk through the Olympic Village we decided to return to the Vancouver area.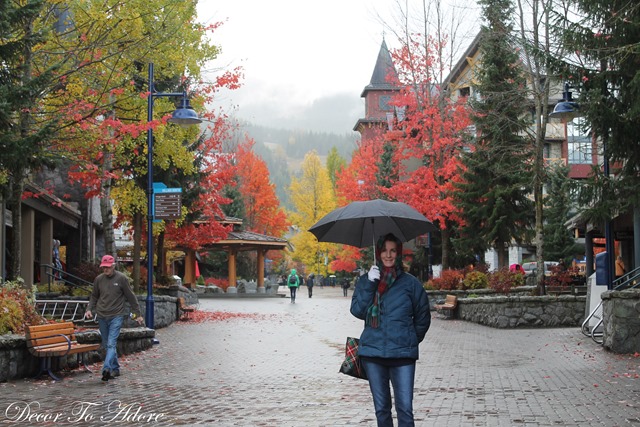 We made our way to the Lynn Canyon suspension bridge in Lynn Canyon Park.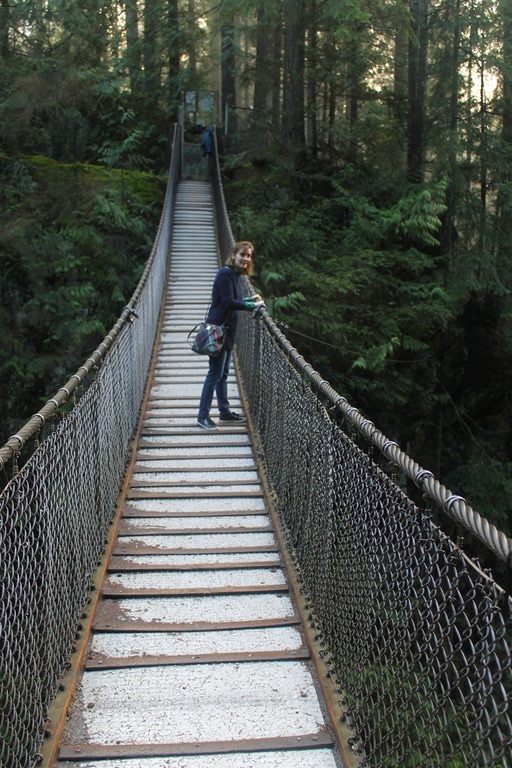 The bridge, built in 1912, sways 50 meters (164 feet) above the canyon below.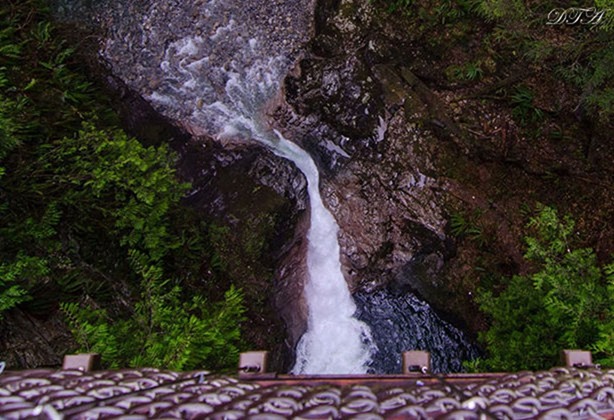 The 617 acre park contains several walking and hiking trails. The walking paths were wonderfully built.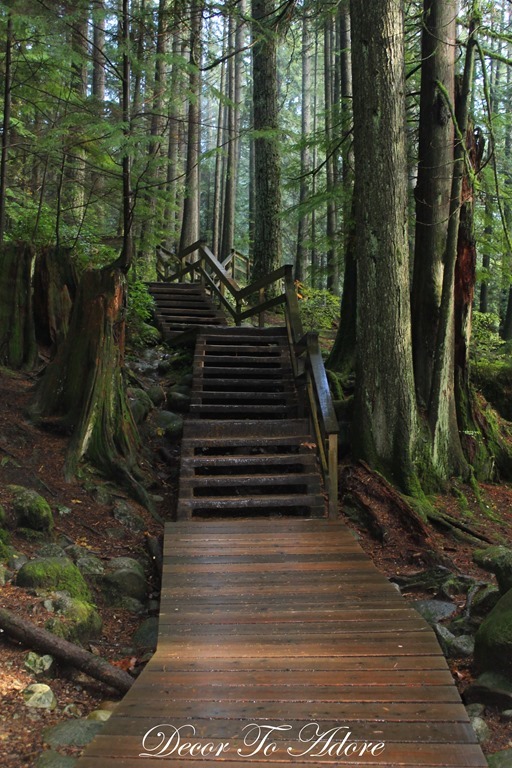 We opted to first traverse the Thirty Foot Pool Trail.
Some trails can be rough and muddy so wear appropriate clothing and shoes.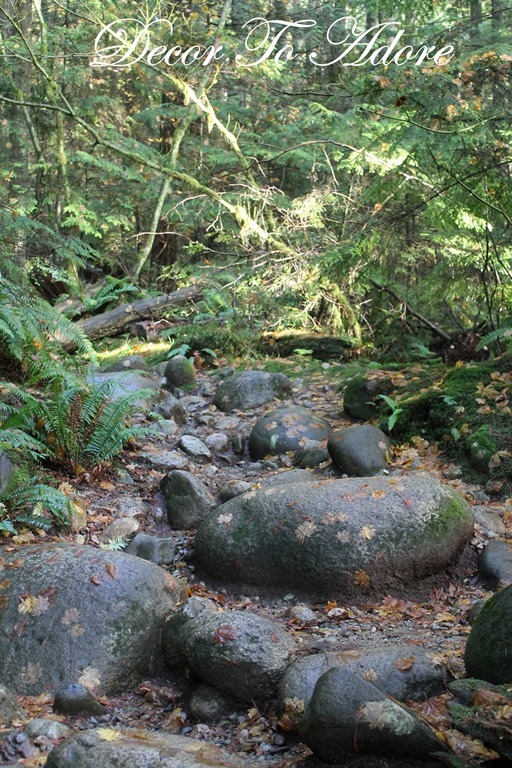 But the beautiful views are so worth the effort.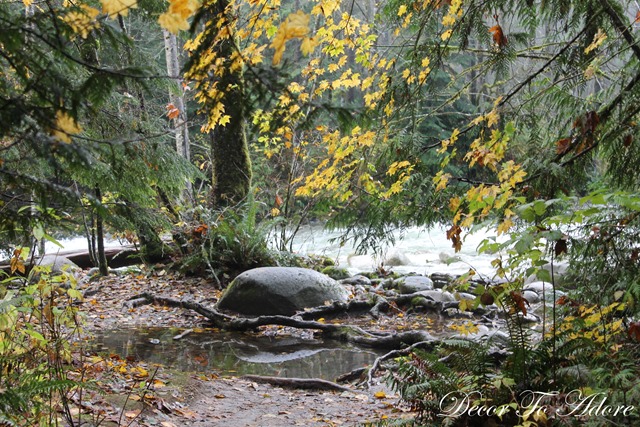 Mr. Decor is never happier than when he is by the water.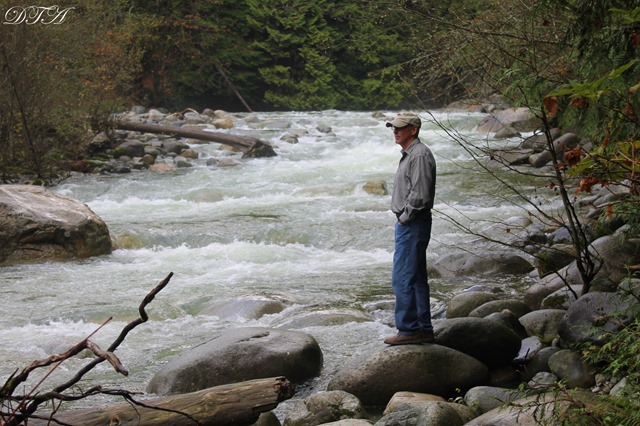 Next, we made our way to the Twin Falls Loop Trail. I found the colors and textures of the local flora and fauna to be just amazing.
Parts of the trail are a bit arduous but there are resting spots.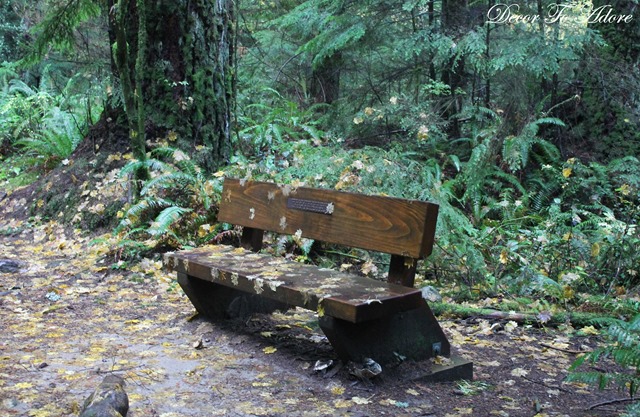 I couldn't resist capturing the beautiful moss. Indeed it carpeted most of the forest floor. However, wanting to "leave no trace" I stayed on the walk path.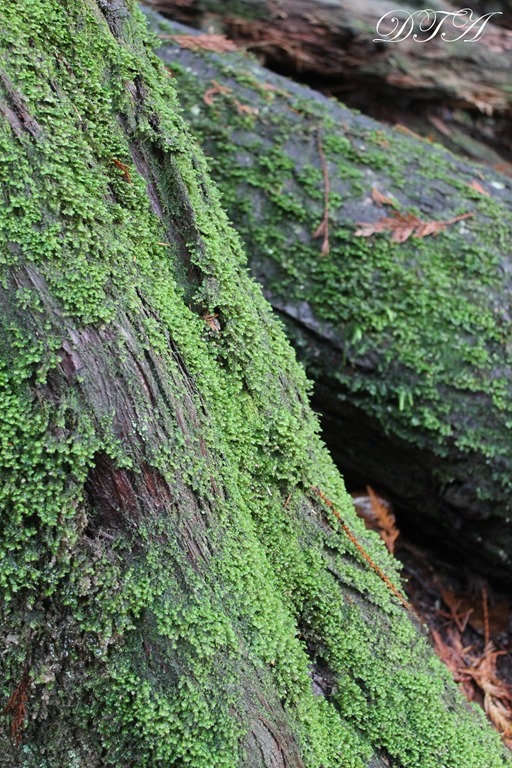 We crossed over the Twin Falls bridge and then began the steep climb up.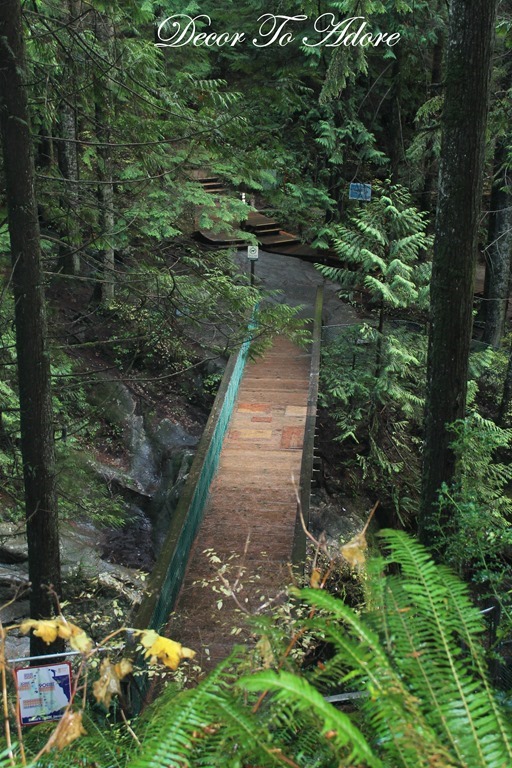 The view of the falls were spectacular.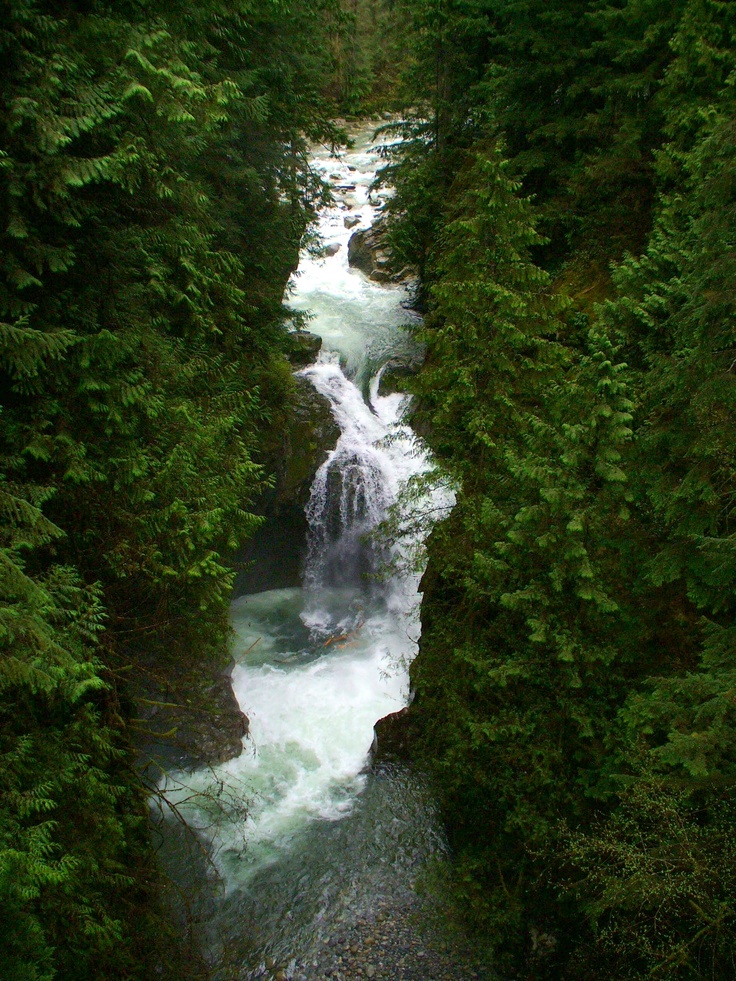 I hope you have enjoyed the tours of beautiful British Columbia.
Laura
Here are the links to all the other Canadian travel posts in case you missed one.
What to Wear in Wet Vancouver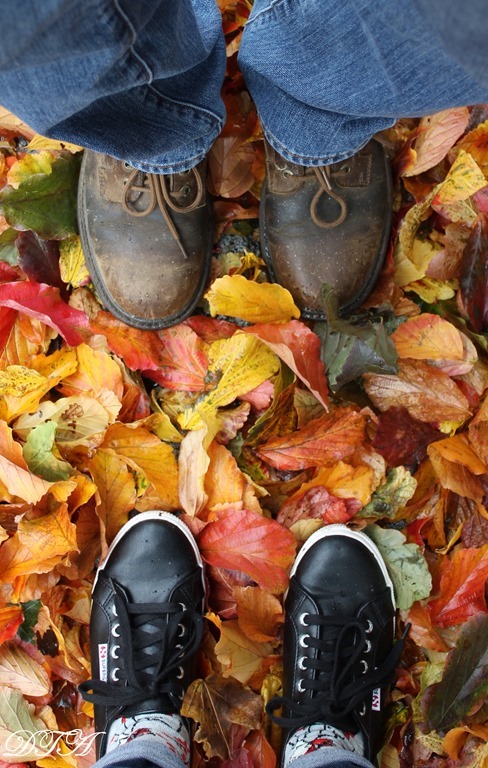 Vancouver, Canada ~ Granville Island, Gastown, Chinatown and the Holy Rosary Cathedral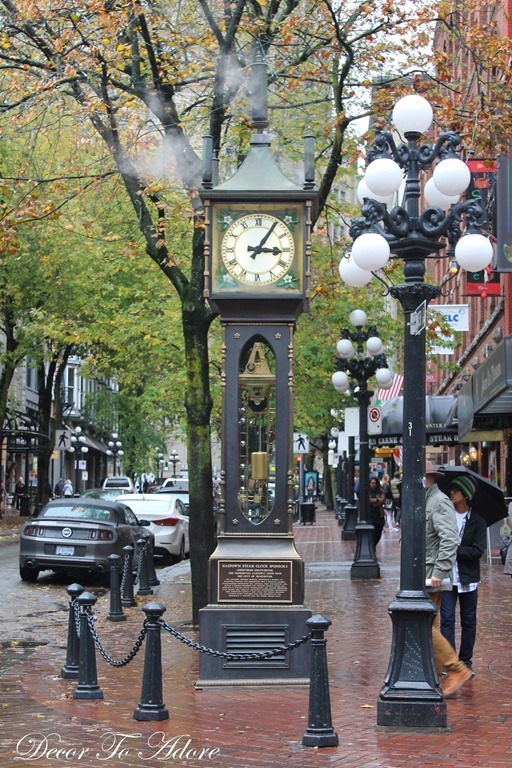 Vancouver~ Queen Elizabeth and Stanley Park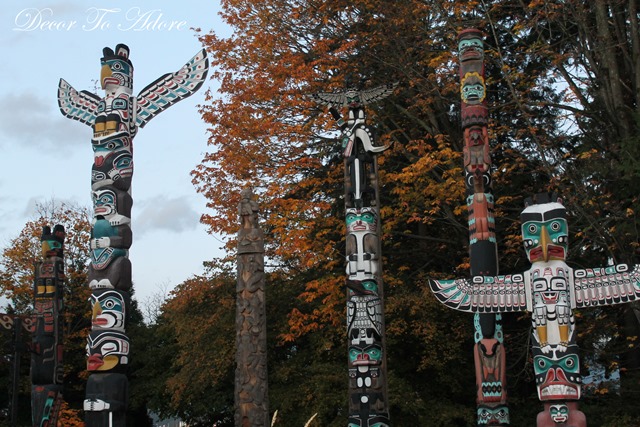 Victoria, British Columbia ~ The Empress Hotel, Wharf and Parliament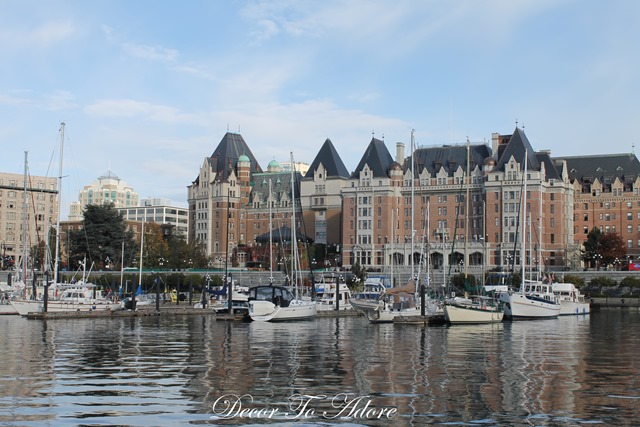 Butchart Gardens and Salmon in Sooke, British Columbia