Today I am setting the table to enjoy Thanksgiving with the Friendly Village. The vintage plates are made by Johnson Brothers.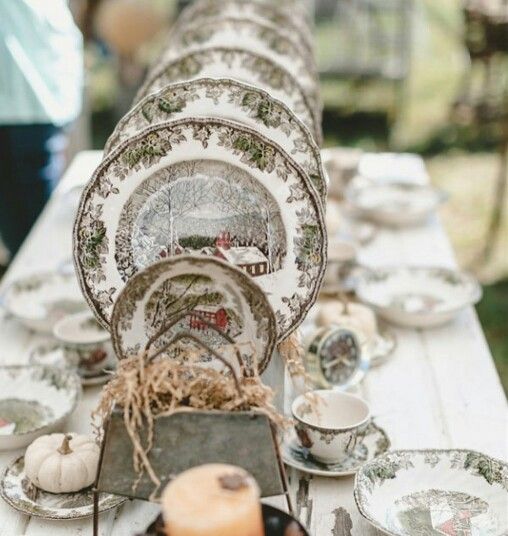 The pattern made its debut in 1953. It features various village scenes and the back is stamped with the Johnson Bros. logo.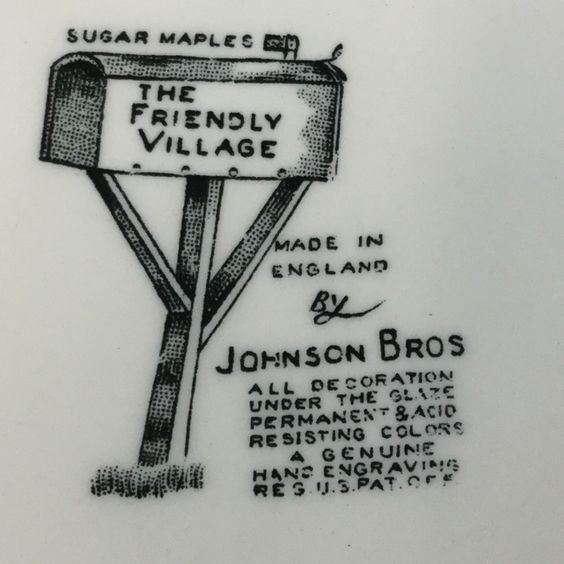 My initial vintage set of eight place settings was gifted to me by my cousin E. and his wife Sweet T.
(Yes, they are TOTALLY awesome people! 🙂
I've added to my collection here and there when I come across forlorn pieces at thrifts shops and estate sales.
The dishware is known as "semi-porcelain". It has the look of fine china but wears like ironstone.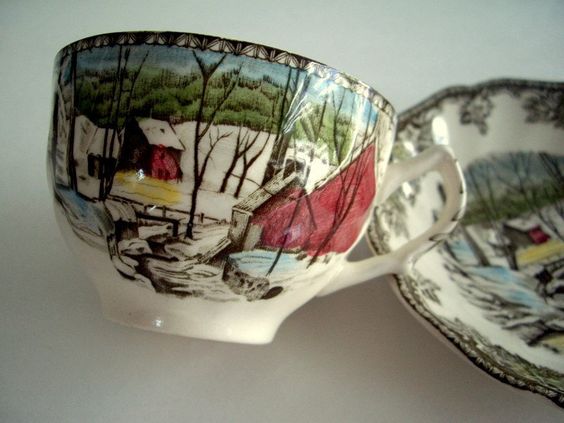 While it is technically labeled as a brown transferware the design features several layers of colors. The variety of shades make it possible to create so many brilliant tablescape combinations.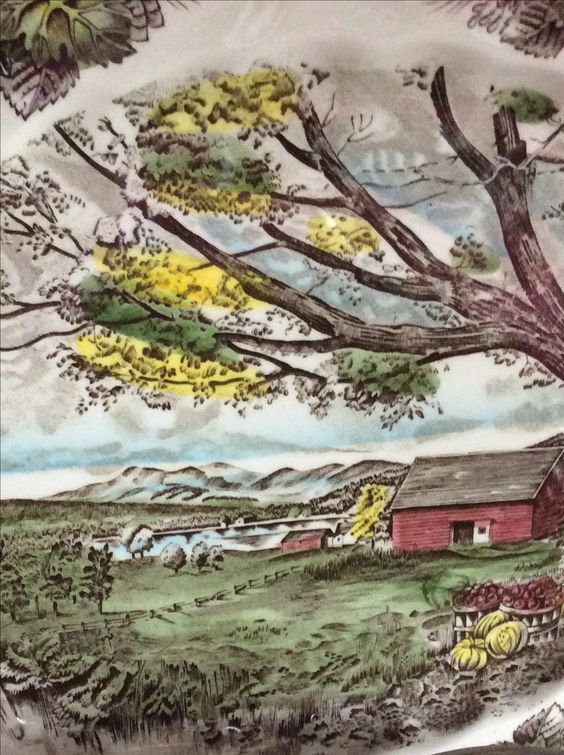 Inspiring Ways To Use The Friendly Village
I thought I would share some truly lovely and inspiring tablescapes created by other blogging friends who also collect the pattern.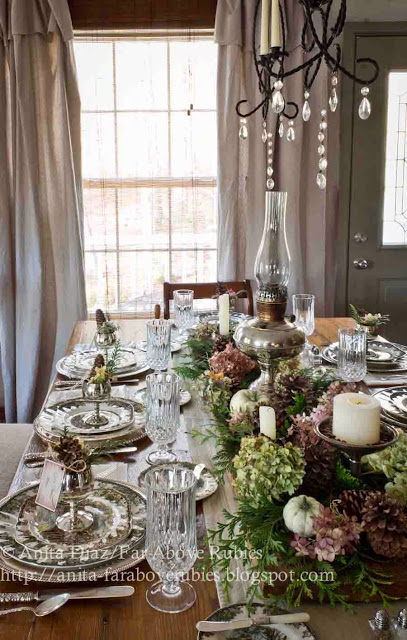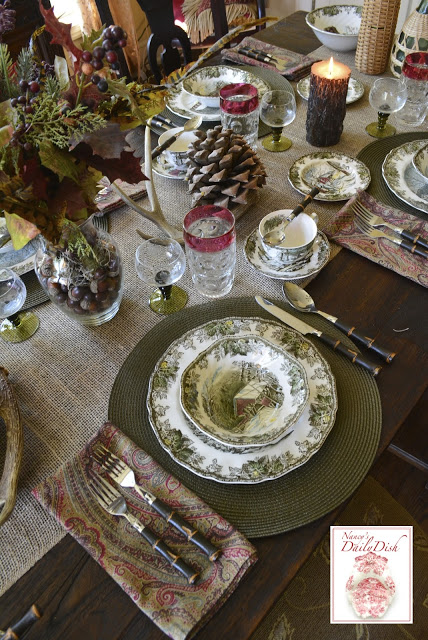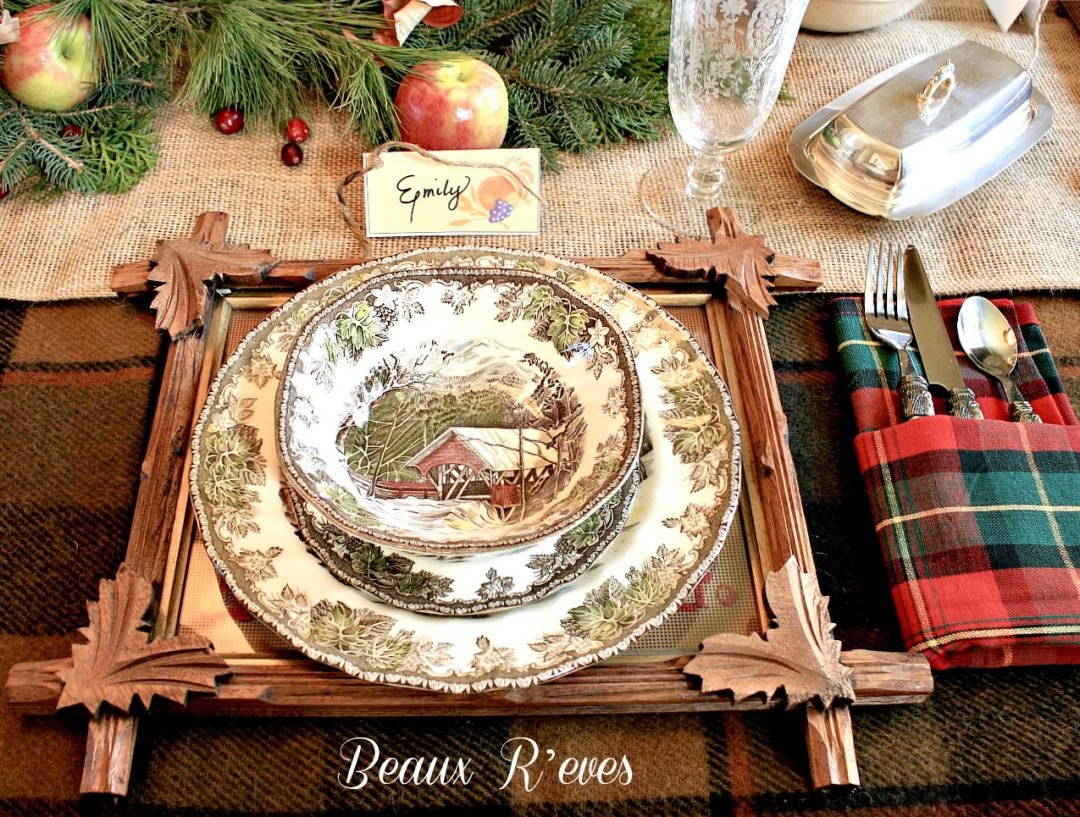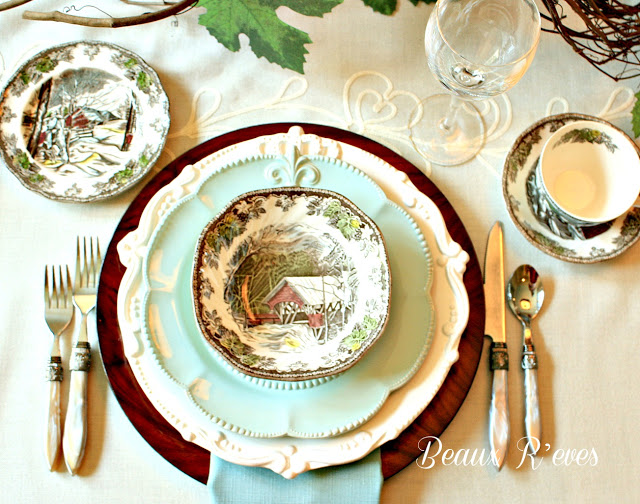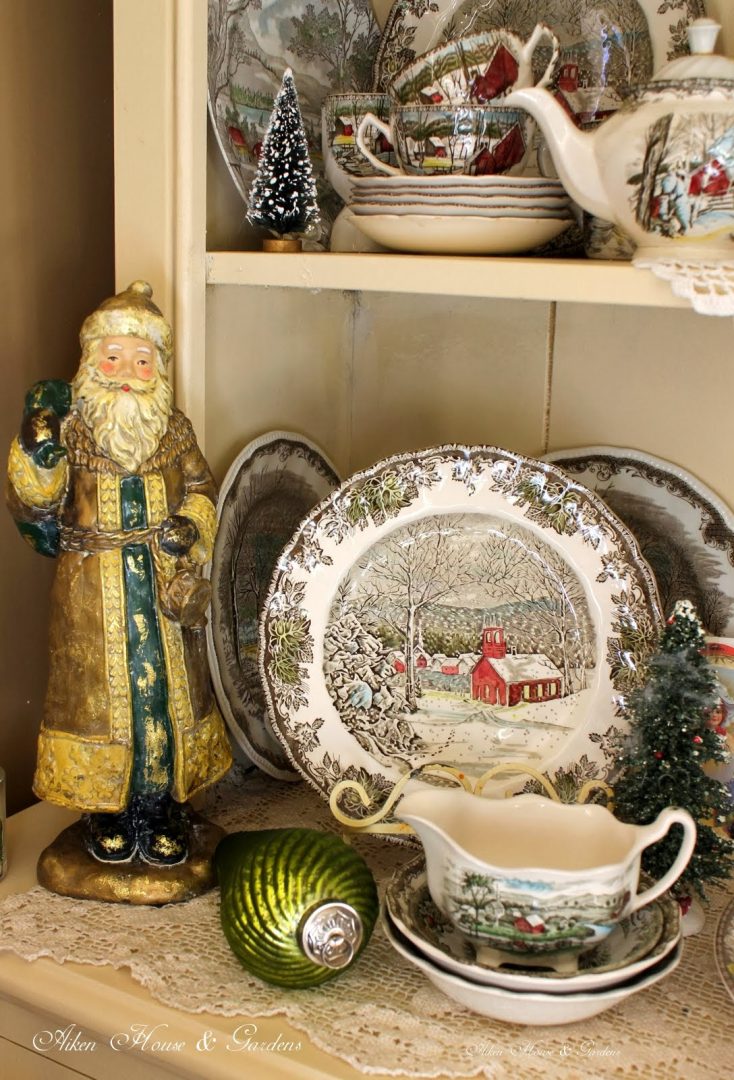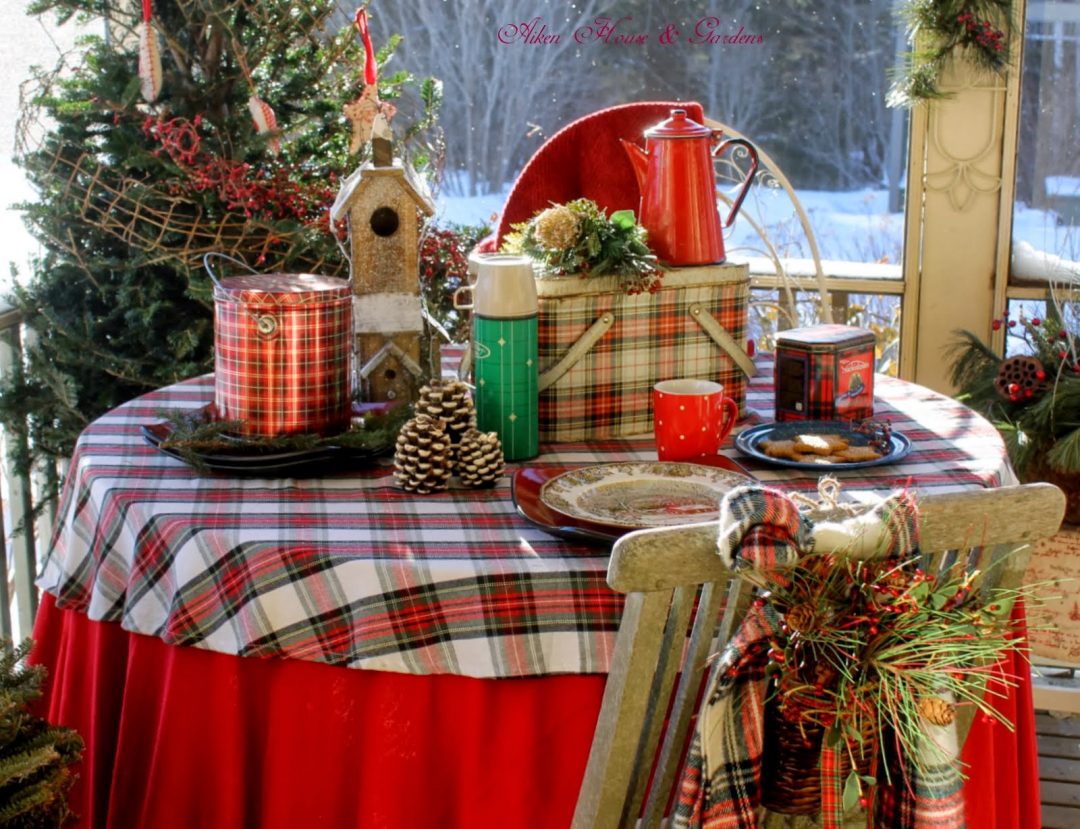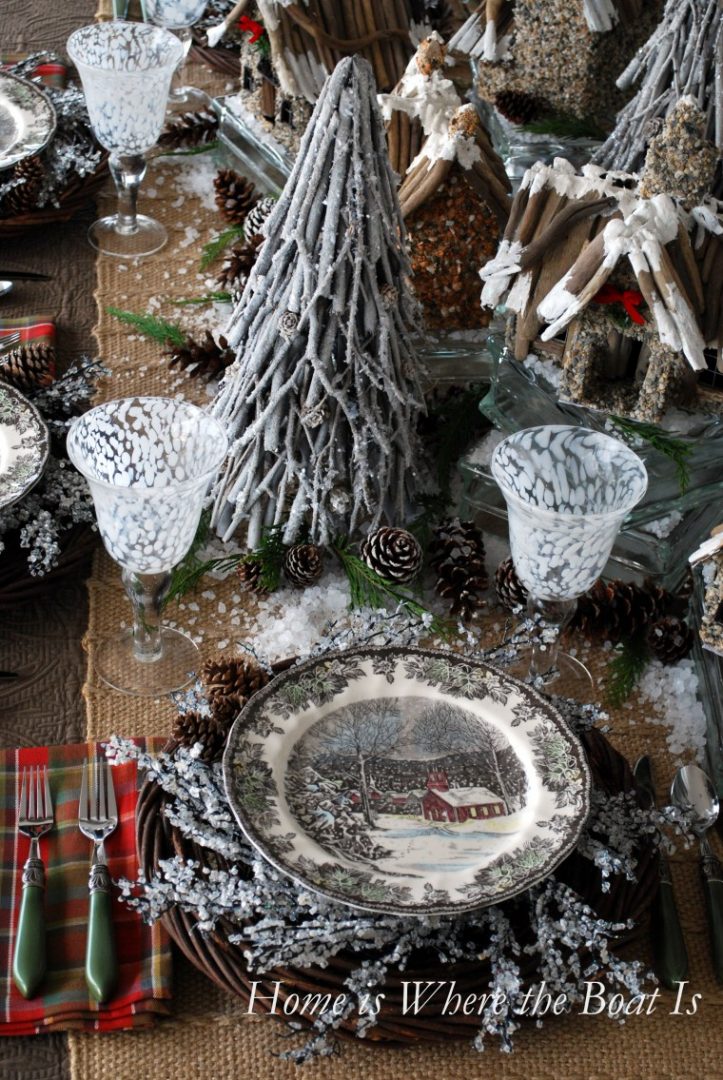 As you can see The Friendly Village works well in early fall all the way through late winter just by incorporating various other elements.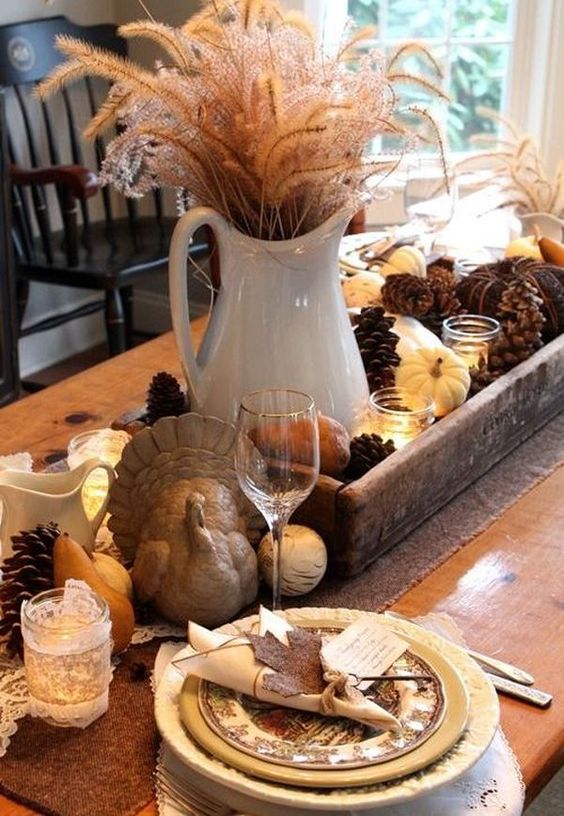 I'll be sharing more of my tablescape on Instagram.
We here at Storybook Cottage wish you and yours the happiest of Thanksgivings!
The Gunn's