Earlier this week I turned the calendar page to November.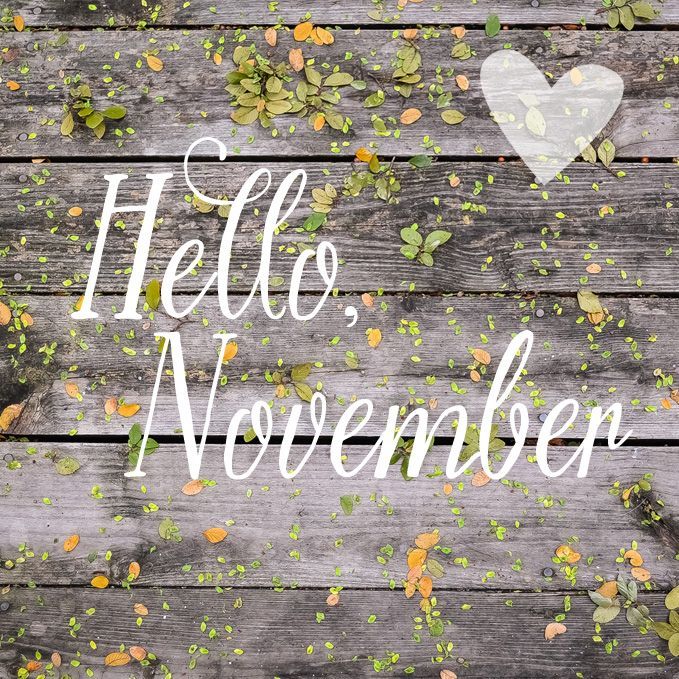 I began to think of tablescapes that needed to be set, holiday décor yet to be created, presents not only unwrapped… but not even bought.
Before I knew it I could feel the anxiety of all that was undone beginning to rise up in me.
It didn't help that other bloggers were already showcasing Christmas.
Christmas! I just wanted to enjoy the Thanksgiving preparations! 
So I decided to do just that.
I began by checking that my holiday linens were all clean and pressed. I selected a favorite estate sale tablecloth to lay on my formal dining room table. Slowly I ran my hands over the delicate cutwork and embroidery.  It was lovely to take a moment to revel in its beauty and appreciate the handiwork of days long ago.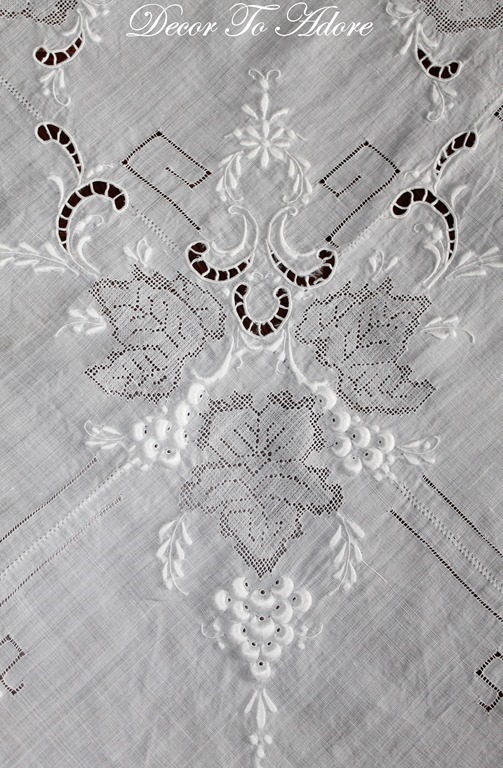 Then I polished all of the pieces of silver, taking my time to admire the intricate patterns. As I worked I made notes as to what was still needed, such as new candles, but did not allow myself to feel overwhelmed or rushed.

I stacked shiny silverware, napkins, plates and glasses on the sideboard.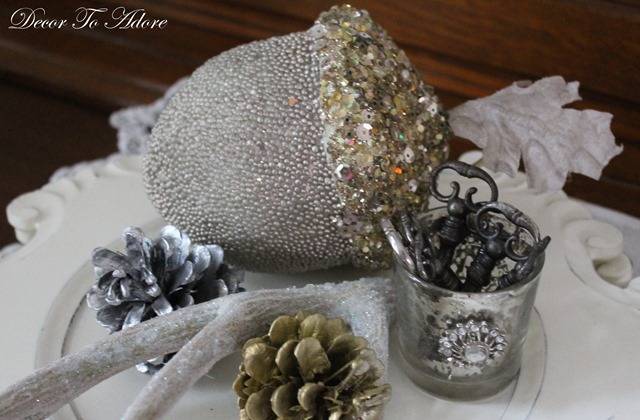 It brought peace knowing that our Thanksgiving table could be quickly and easily set if perhaps there was cooking chaos.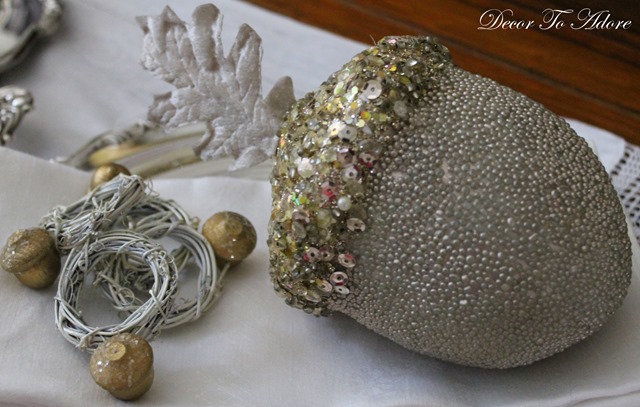 I began to create a centerpiece for the table that could be enjoyed and would last until the holiday arrived.
But I am saving the bliss of a full reveal to share tomorrow.
Because everything doesn't have to be done in one day.
We can take our time and savor each moment.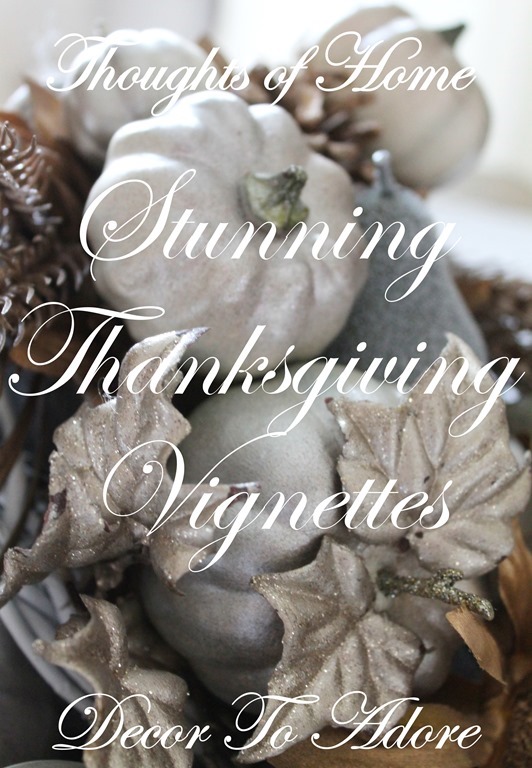 This next week a collection of five special blogger Thanksgiving vignettes will be presented each day. The exception is on Thursday when everyone is welcome to join the gathering at Thoughts of Home on Thursday Thanksgiving Edition Linky Party.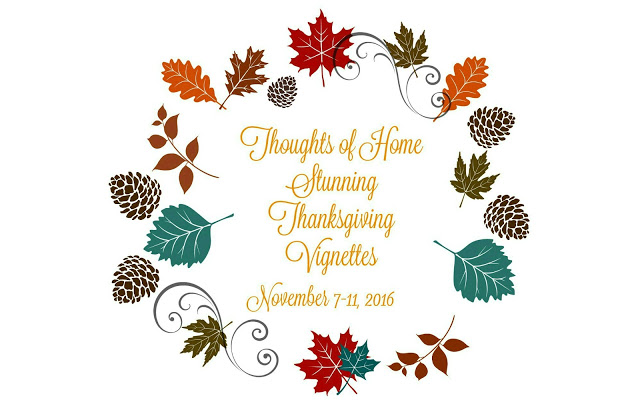 Perhaps this lovely tour will inspire you to take a deep breath and enjoy November too.
Laura
"Enter His gates with thanksgiving and His courts with praise; give thanks to Him and praise His name. For the Lord is good and his love endures forever; His faithfulness continues through all generations." ~ Psalm 100