Good morning and welcome to day two of the Stunning Thanksgiving Vignettes.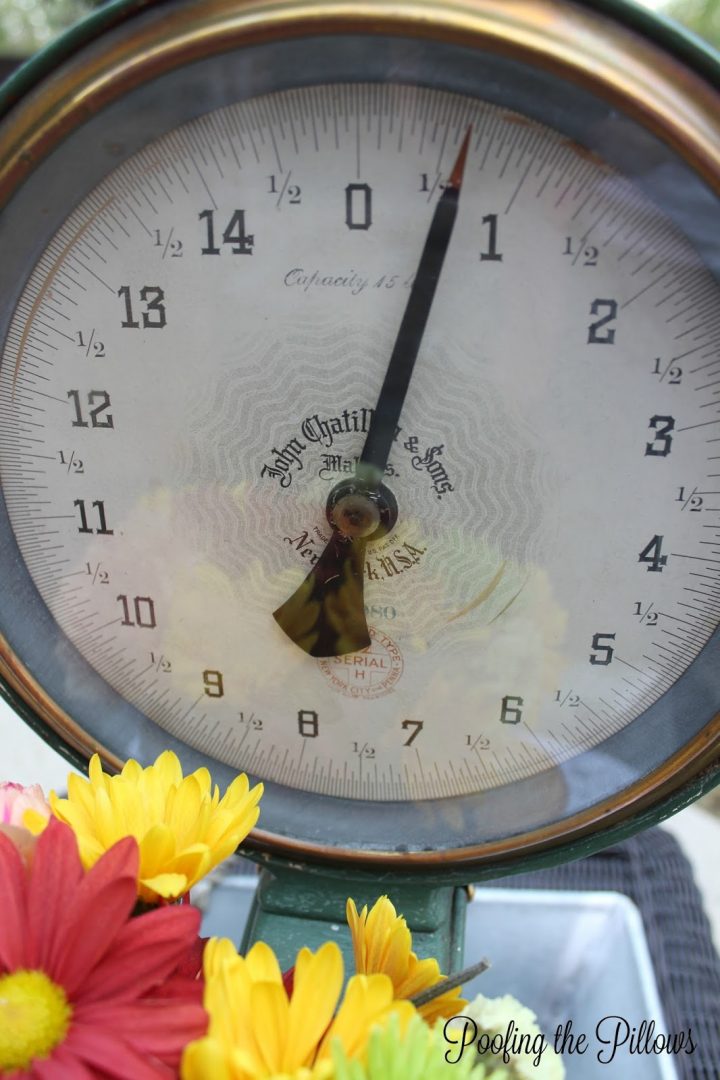 Yesterday Laura from
Decor To Adore
kicked us off followed by Rhoda, Mary Alice, Janet, and Christine.  If you didn't see their posts be sure to pop over and visit. There was so much talent and heart represented yesterday that you don't want to miss the chance to see it all.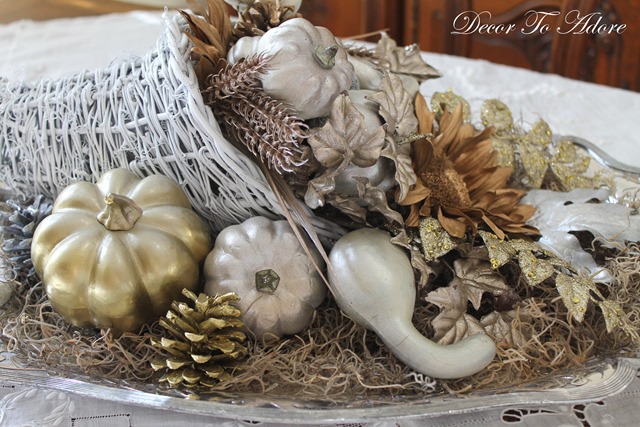 Today Stacey of Poofing the Pillows is starting us off with a Thanksgiving vignette pulled together with some things she's been collecting recently.
You might notice a part of the vignette that represents
what's happening in life lately.
By the time you read this our house will be empty and we'll be in our rented home while we build our Forever Home.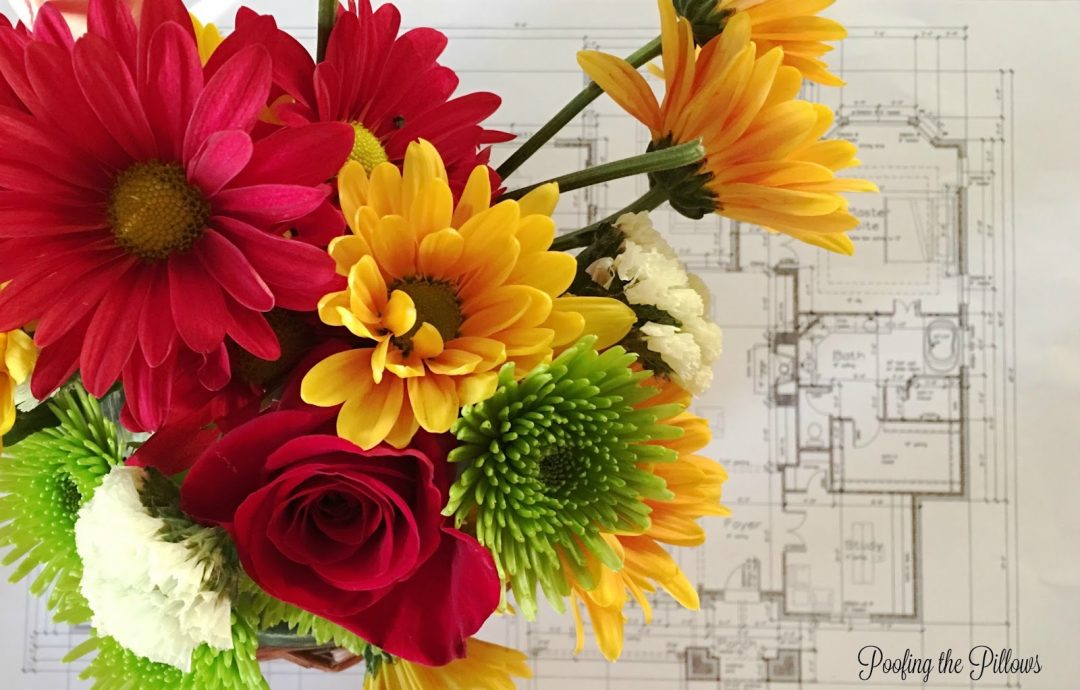 The scale was just purchased when we were out antiquing. Do any of you girls know much about it? The scale says John Chatillon & Sons and it's rather large. I can't wait for it to have a place of honor on the island in our new house.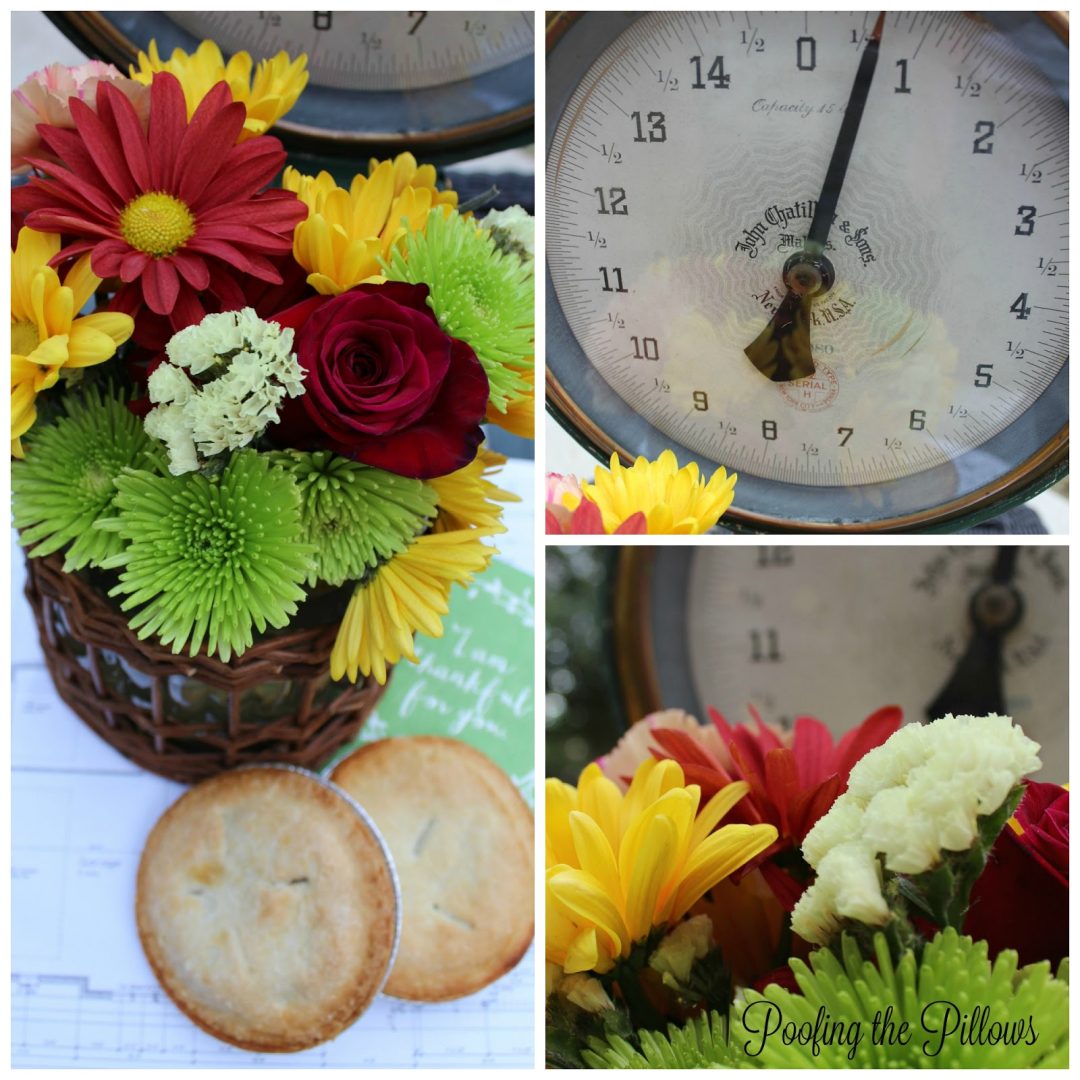 Next, please visit Anita at Cedar Hill Farmhouse where French country is always the order of the day.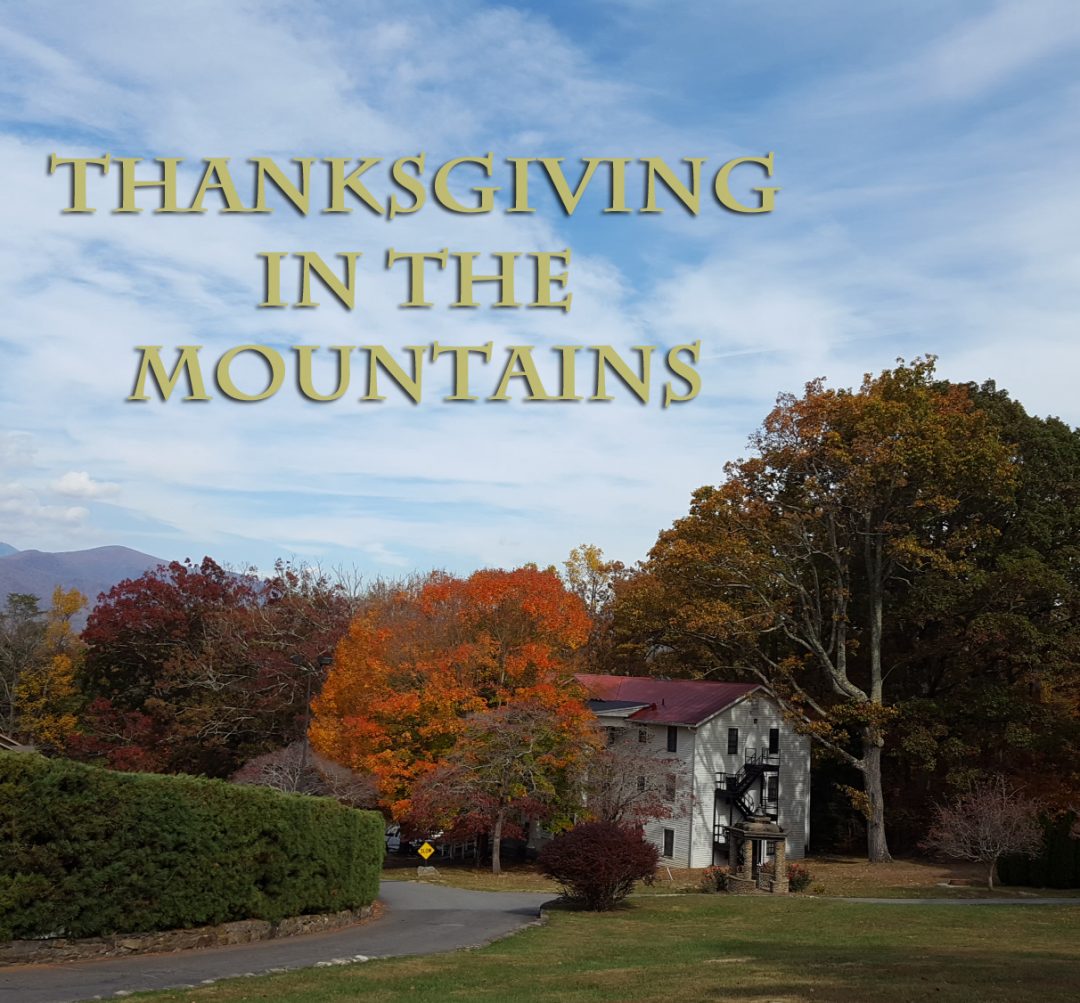 Then on to Susan at Love of Home. Her farmhouse always make us swoon!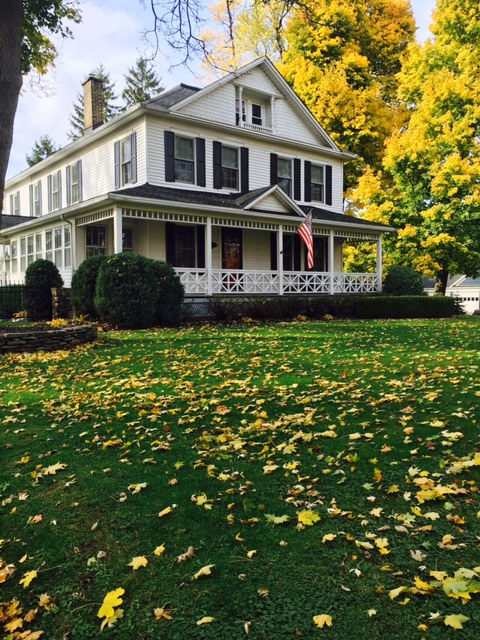 After that we'll visit Sheila at
My Kentucky Living
with her post called Giving Thanks – Receiving Grace.
Sheila is such a busy and talented blogger. 
The last stunning vignette today will be shared by my hilarious and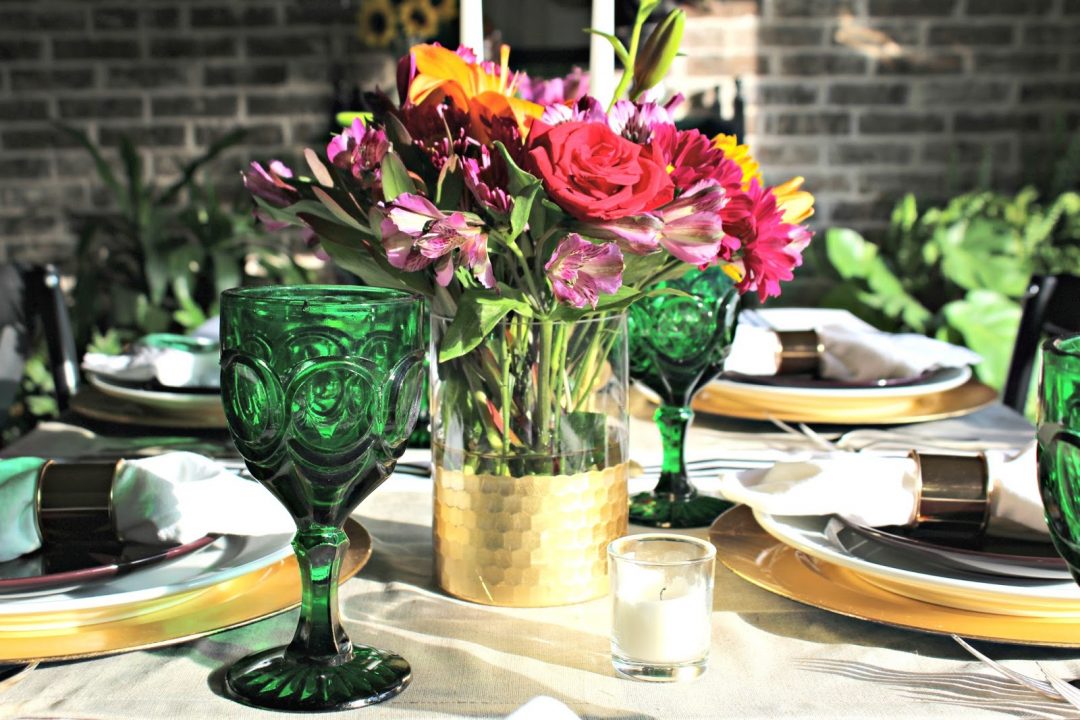 We thank you so much for joining us today. Tomorrow will begin At Home with Jemma where she will share a charming spot from her home and guide us through the day's posts.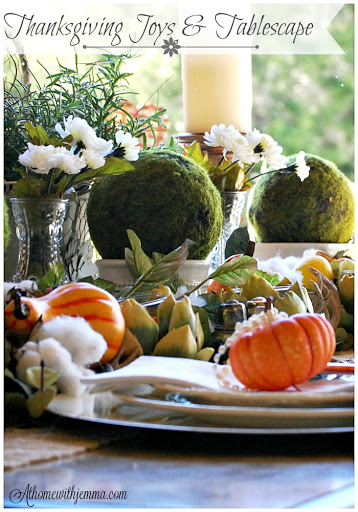 Here is a listing of all of the wonderful participants of the Stunning Thanksgiving Vignettes and Tours.
Monday – November 7th
Tuesday – November 8th
Wednesday – November 9th
Thursday – November 10th
Everyone is invited to join the  Stunning Thanksgiving Vignettes Linky Party.
Friday – November 11th