This year we will be enjoying an old fashioned Christmas at Storybook Cottage.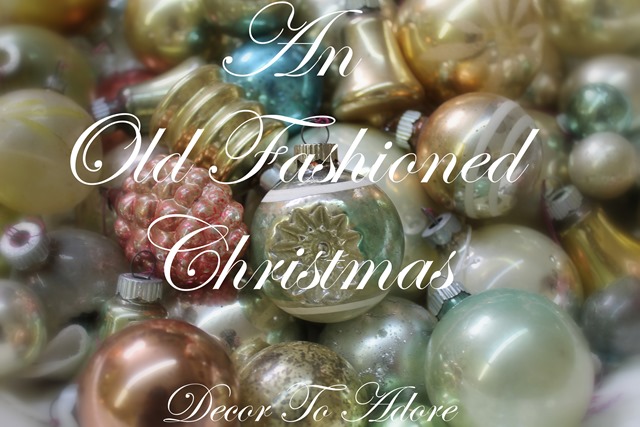 An Old Fashioned Christmas
I've been busy handcrafting holiday decor with a nod to Christmas past.
I have to admit that the simple touches of days gone by bringing such joy to my heart.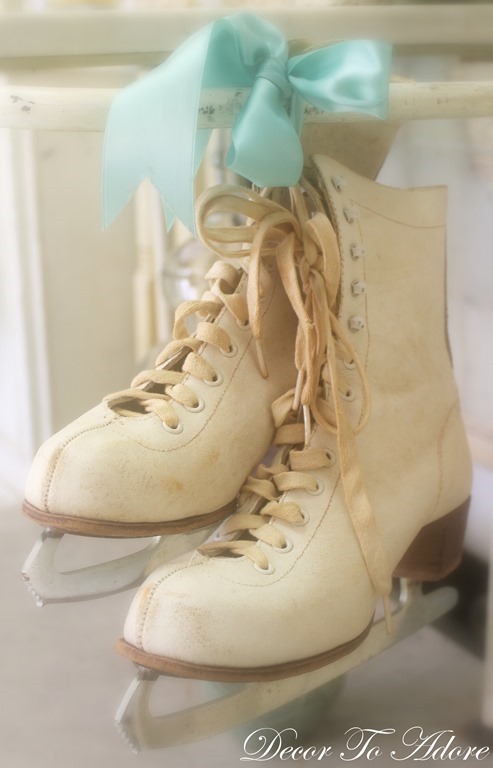 I was seeking a bit more vintage inspiration so I recently went to one of my favorite antique shops in the design district.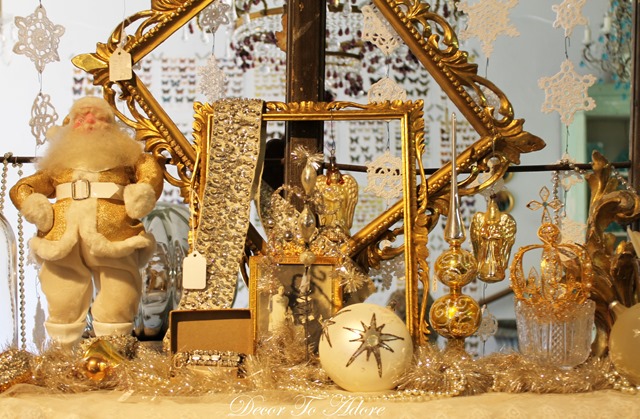 Country Garden Antiques specializes in antique and vintage Christmas décor.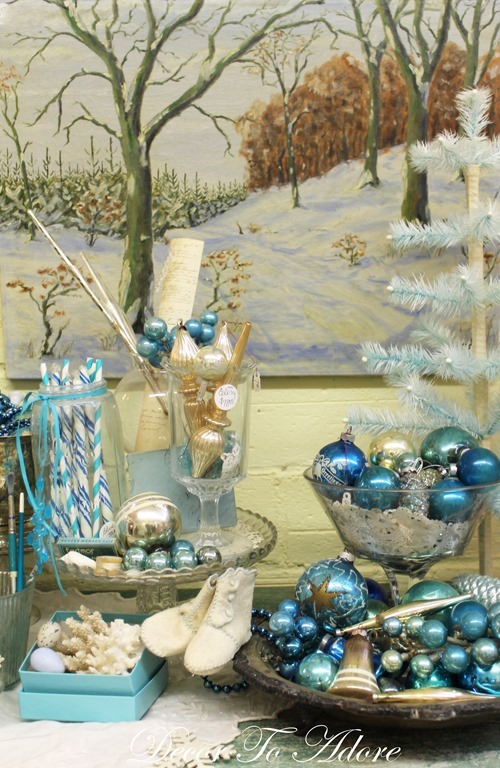 The owners, Alan and Gina, are delightful kindred spirits.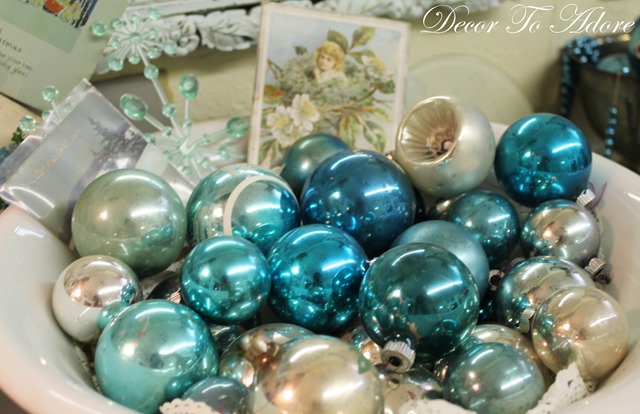 Alan finds the treasures and Gina then creates the beautiful displays.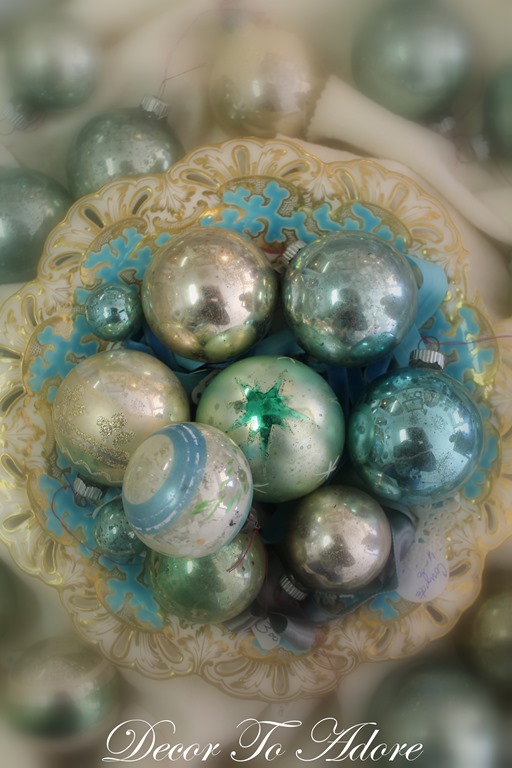 While Christmas is sprinkled throughout the store there is also an entire room devoted to it.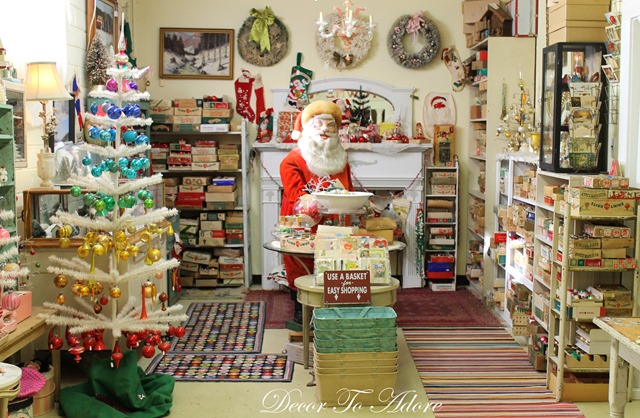 A feather tree decorated with ombre vintage ornaments… yes, please!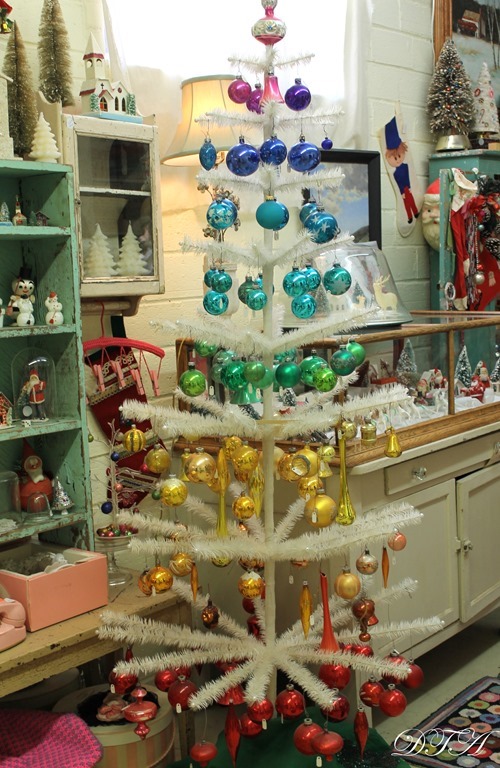 There are pastel delights.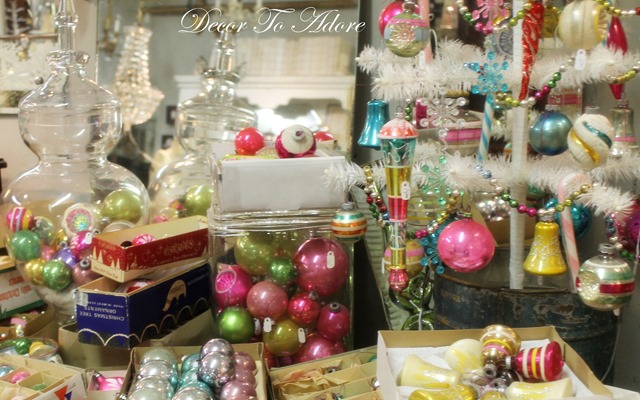 Bright gem colored wonders.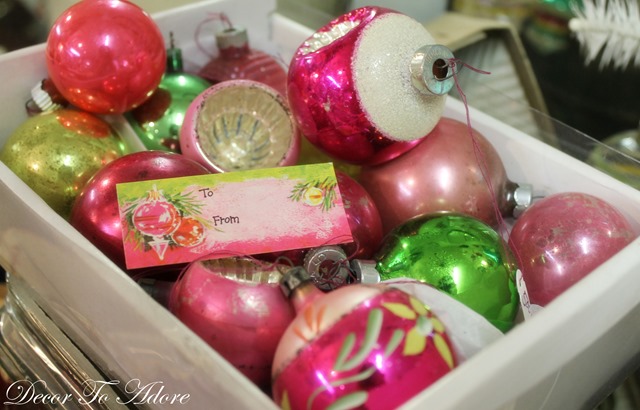 Boxes and boxes of Shiny Brite delight.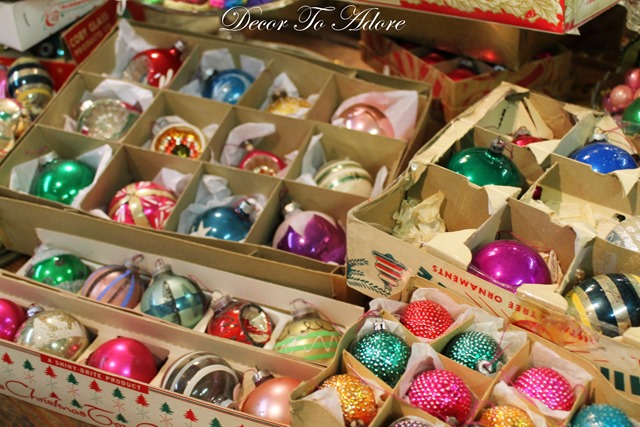 I'll have a blue Christmas indeed.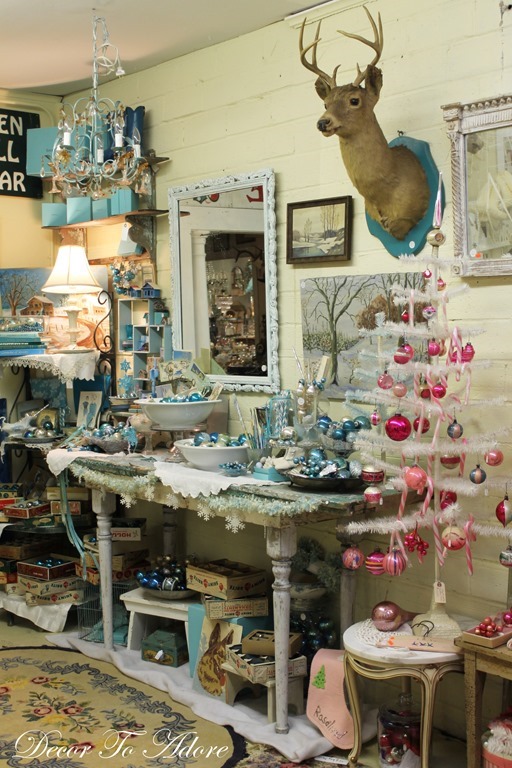 All of it!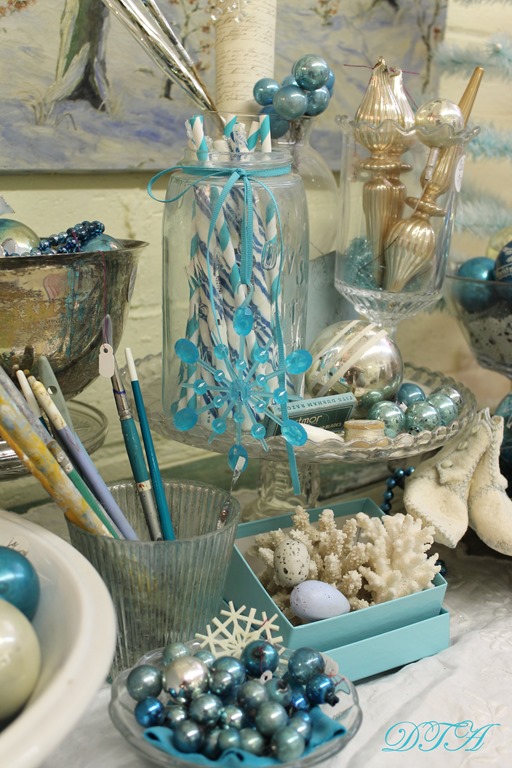 Perhaps you're dreaming of white Christmas?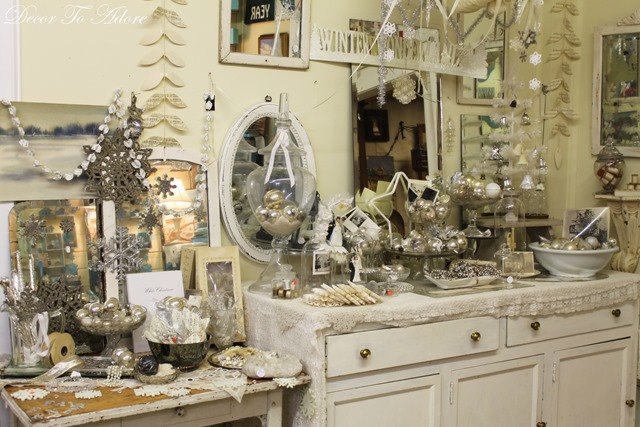 Gold and silver bells and balls.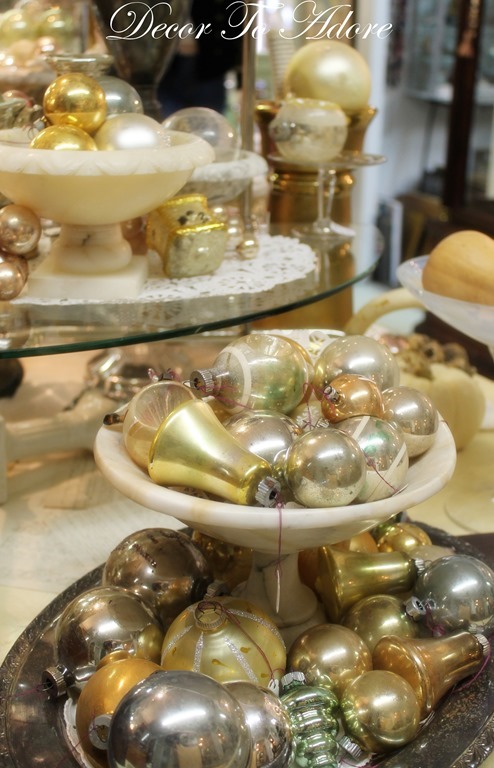 You can never go wrong with classic holiday red.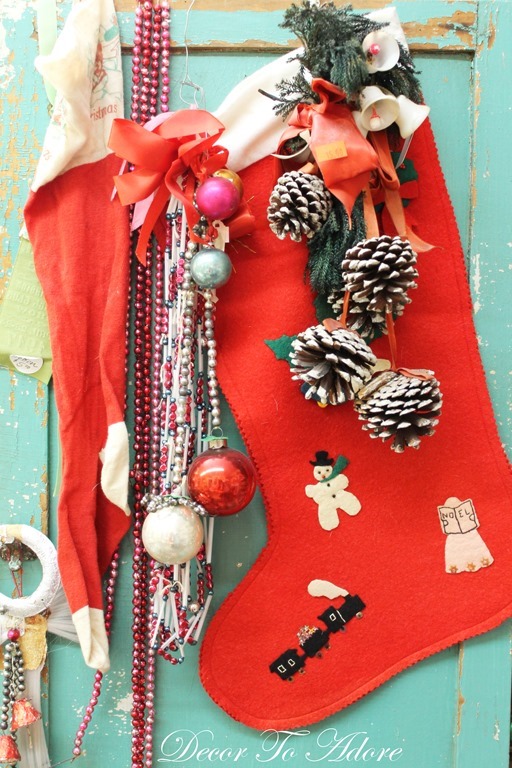 These are only a few examples of the wonders that await you.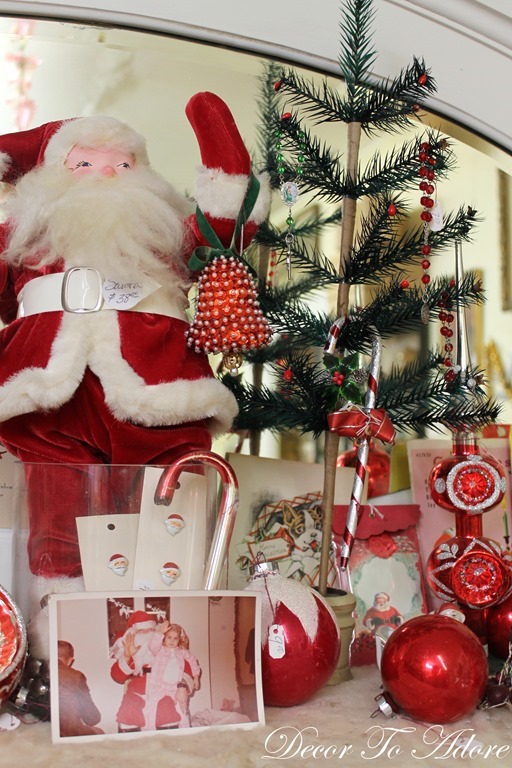 Country Garden Antiques is located in the D/FW area.
147 Parkhouse Dallas, TX 75207
214-741-9331
Please know that I was not compensated in any way for this post, I just adore the shop. But if you happen to mention Decor To Adore you will receive a 15% off discount.
Love and happiness,
Laura