Welcome to the 2016 Decor To Adore limited edition Christmas craft collection.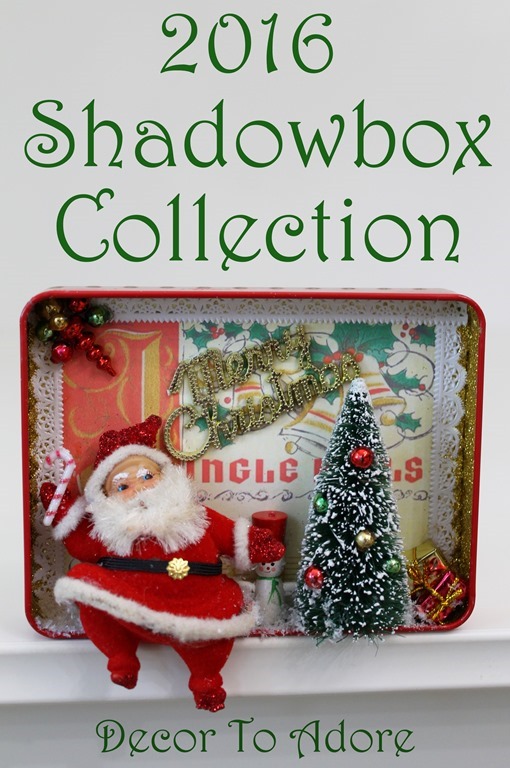 I really love the primary pieces in this year's collection.
This past summer I found seven vintage Hummel Christmas figurines. I wasn't quite sure what to do with the kerchief wearing girls and lederhosen sporting boys and then it hit me:
Christmas with the Sound of Music.
We have quite a few of the characters:
Liesl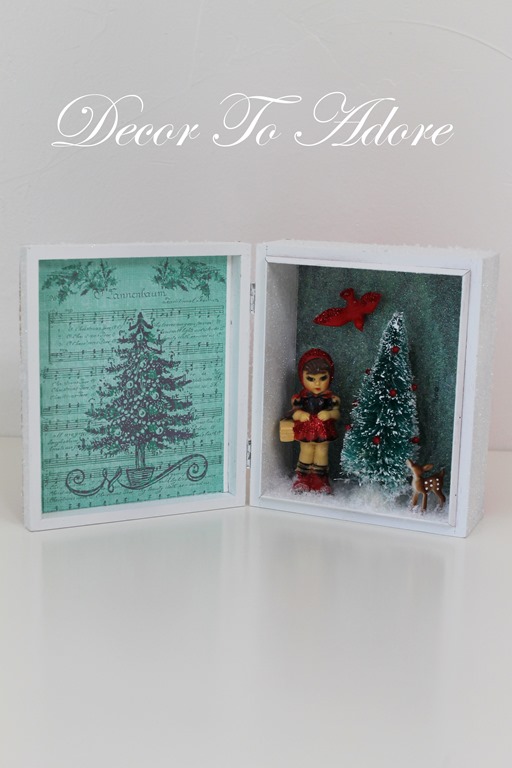 Kurt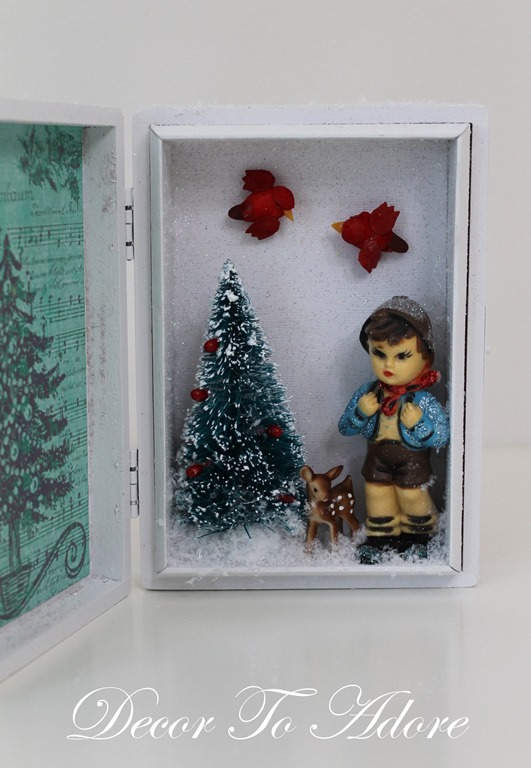 Gretl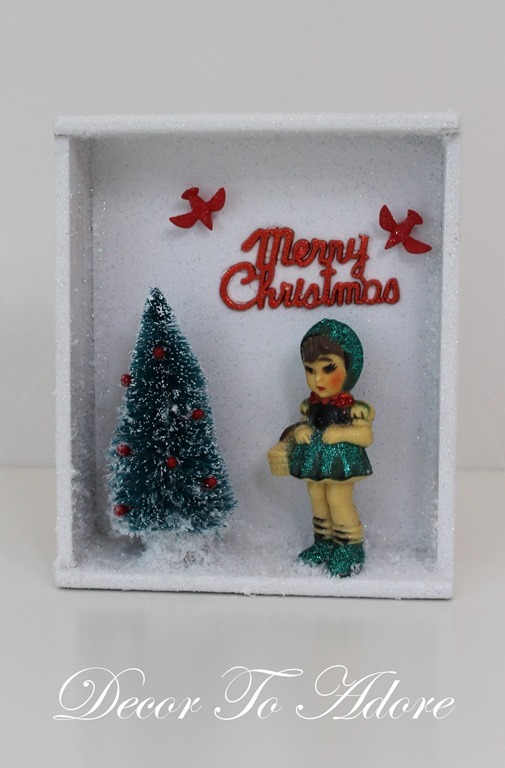 There are of course other pretty girls.
As well as the big man himself.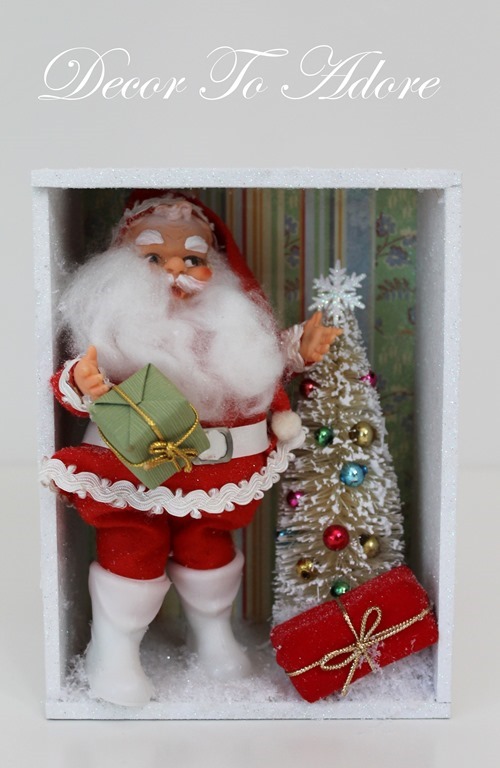 This year a portion of the profits will benefit your choice of either Toys for Tots or the USO.
I do hope to list a few ornaments by next week but  am no longer creating Putz houses.
You can see all of the vintage shadowboxes in my Etsy Shoppe HERE.
Laura
Linking to: