I never have to be reminded just how lucky I am to have a husband who not only supports my historic costuming but will also dress up and allow himself to be photographed. Not to mention being blasted across the internet while wearing such ensembles.
With each era Mr. Decor always finds a certain look that he prefers. For the "Becoming Laura Ingalls Wilder Costume Challenge" he thought this guy was ok.
(Um yeah, if you LIKE that certain Robert Redford look… and I do. 🙂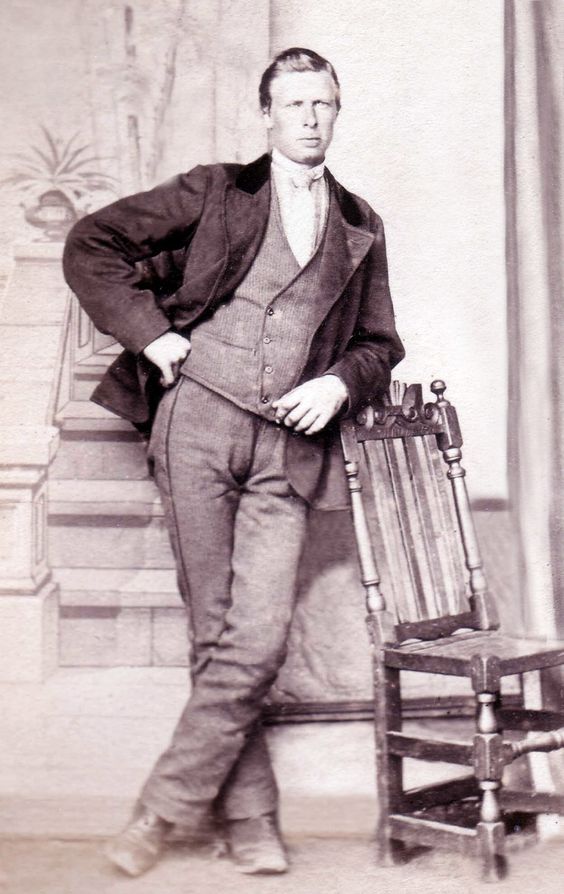 As a rule a gentleman in the 1860's/70's would wear high waisted flat front trousers. They might be a solid color or feature pinstripes. A vest, with or without lapels, was generally worn and often accented with a pocket watch.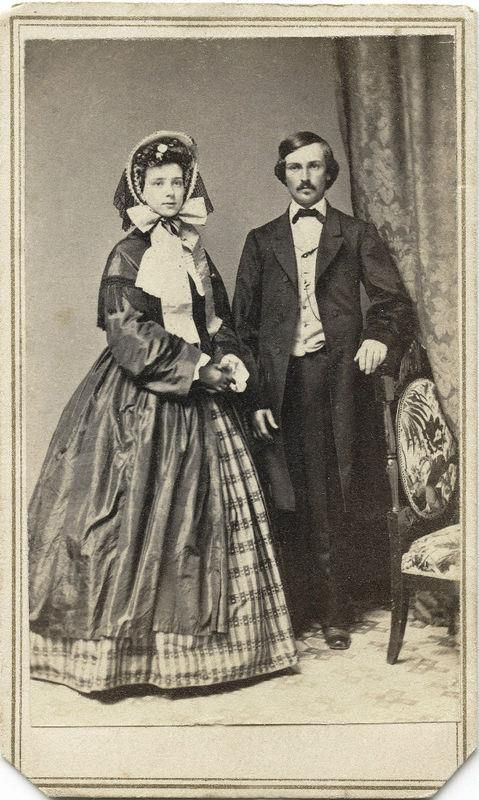 Shirts could feature band collars which did not require a tie or cravat.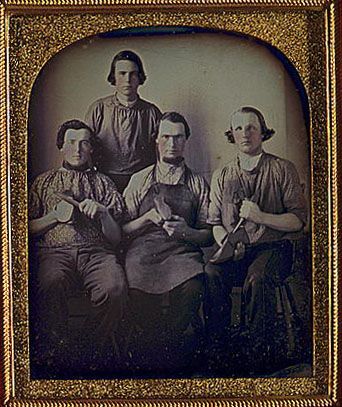 There were also a wide variety of collars to support the large range of neckwear.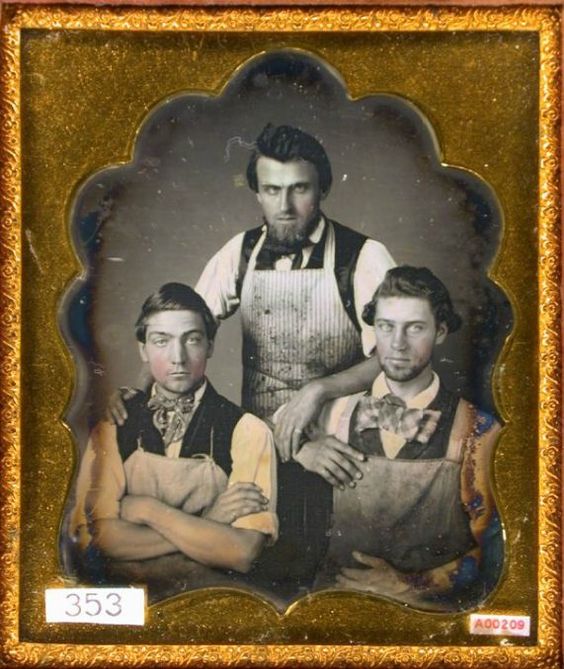 Mr. Décor settled on the high collar cravat wearing option.
To make his vest and cravat I selected the McCalls M7300 pattern.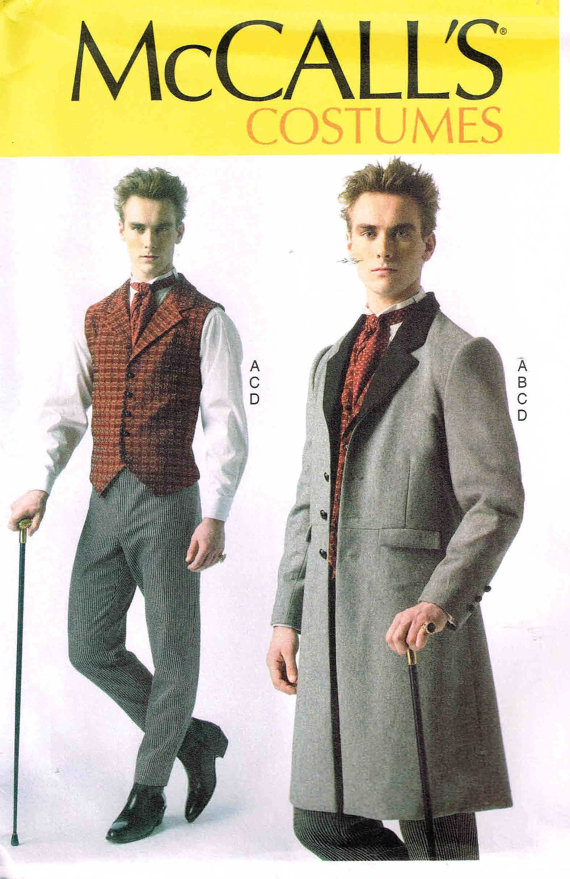 We then discussed options for the exterior fabric of the vest as well as the fabric for the lining of the vest and the cravat. It was Mr. Decor who suggested using the same Andover Little House on the Prairie fabric A-7951-B "Prairie Flowers" to match my dress.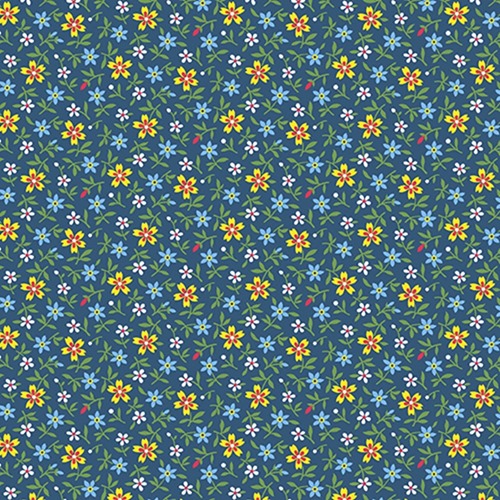 But did men wear calico?  Indeed they did. The third photo down at the top of this post shows a man wearing a floral calico shirt. This is also an actual shirt from the era.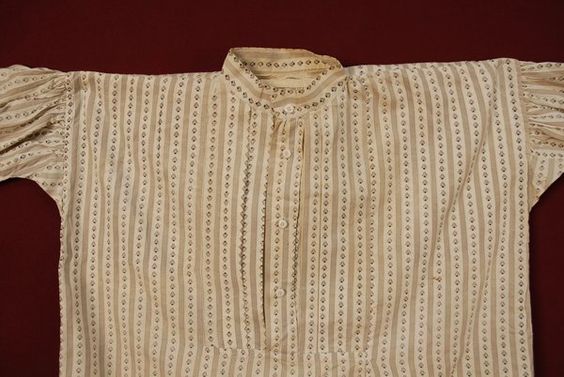 It stands to reason that women were probably doing most of the sewing for the menfolk. Most pioneers had a limited range of fabrics to choose from.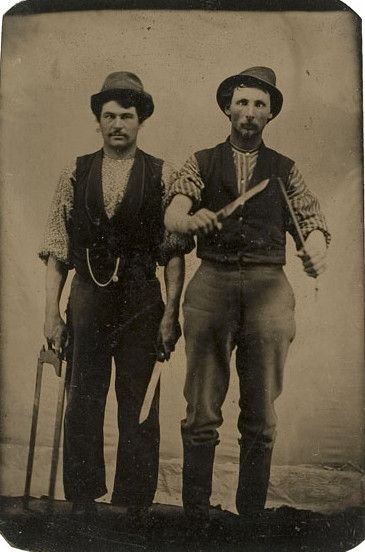 Just one bolt of fabric was often purchased and the entire family was then outfitted in the same calico print.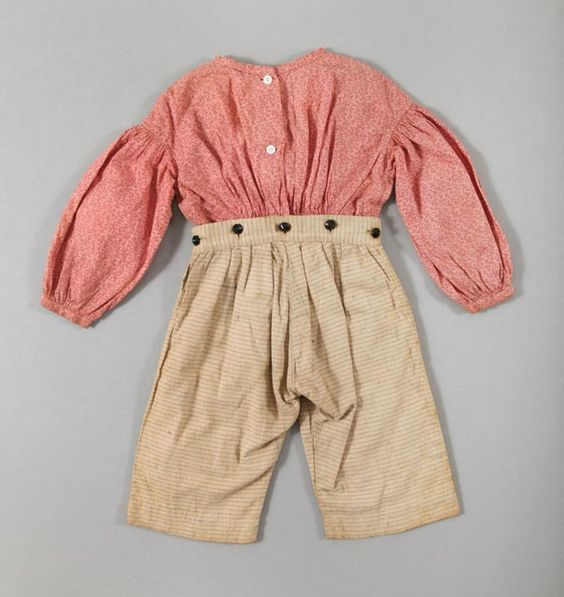 For this reason no one would have called this guy a "namby-pamby" or "sissie". Of course that may be because of his large Bowie knife.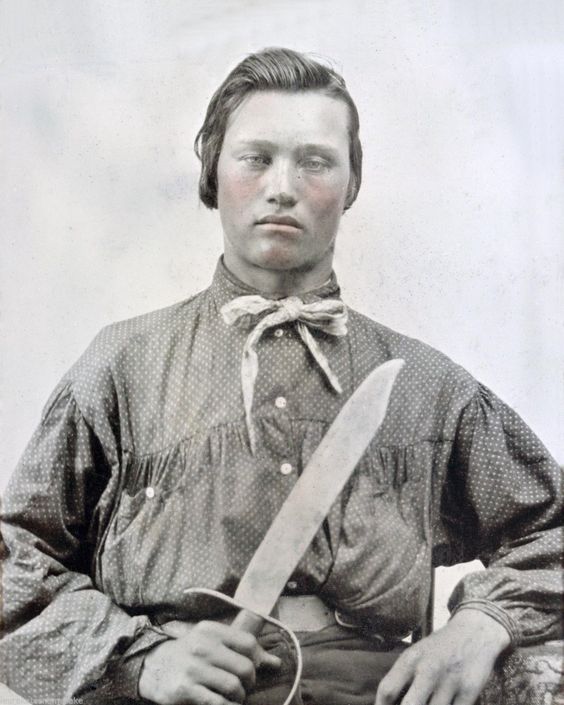 I would recommend the vest pattern for a mid to experienced seamstress. I personally am a visual learner who is also very literal. So when step #10 showed a seam that ended in a perfect point I assumed that this is what my vest should look like at this stage.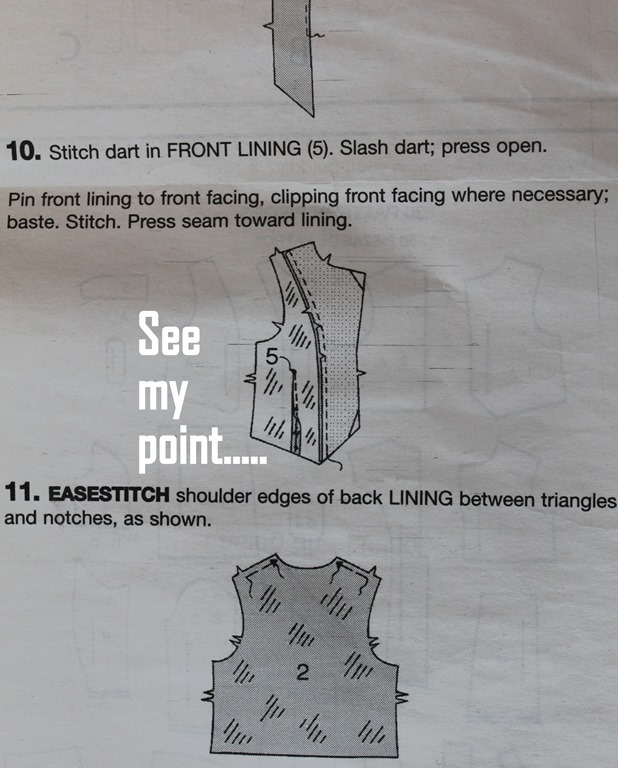 So when my seam looked like this I panicked.
This is why sewing makes me crazy half of the time!
It resulted in me ripping out the seam, matching my fabric pieces against the original pattern pieces thinking I had cut the fabric incorrectly. I hadn't. #timewaster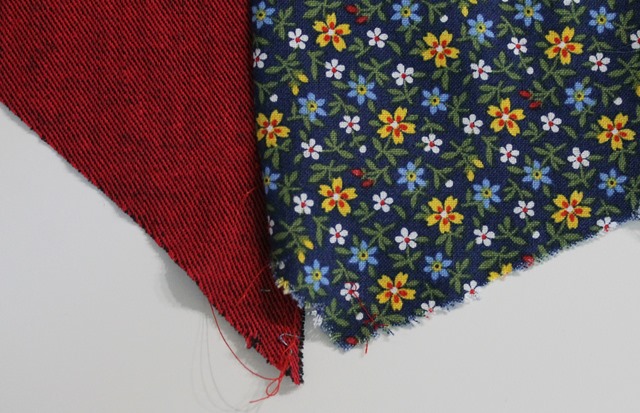 Stay the course. In the end the pieces will line up correctly when you join the interior lining with the exterior fabric.
I should perhaps mention that the exterior fabric was a vintage mid weight red/navy cotton tweed that I found at a recent estate sale for $1.00.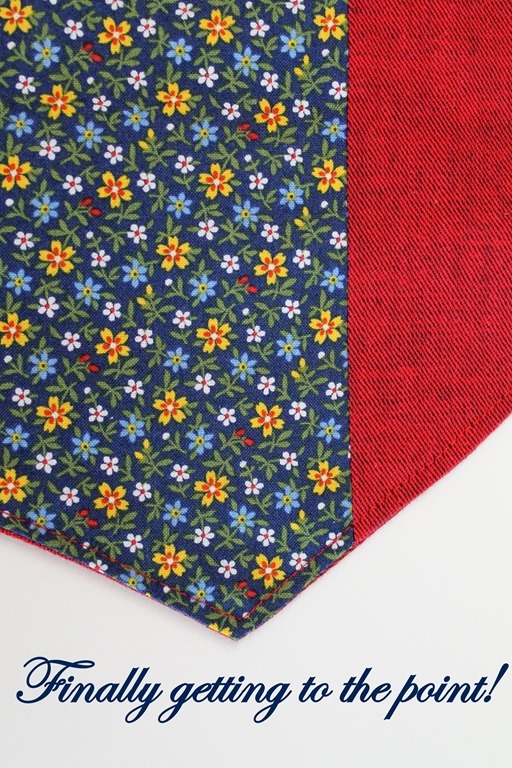 Extra touches: I added a wee pocket to the front of the vest to hold the pocket watch. Personally I would have preferred a hidden pocket but I didn't think of this until the lining had already been attached to the exterior and I refused to rip out any more seams.
The patterned brass buttons are also appropriate for this era.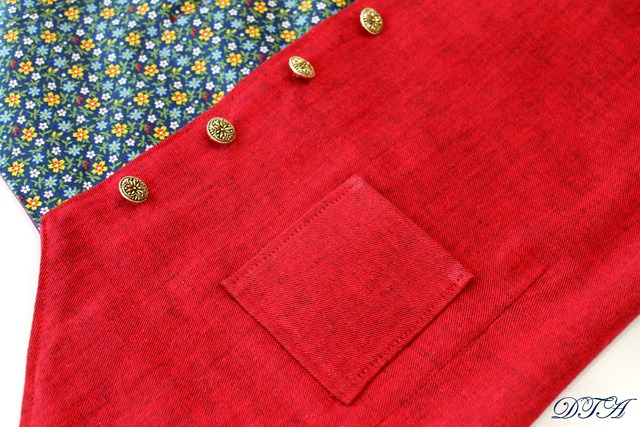 The cravat pattern is perfect for the new or inexperienced sewer. It went together quite easily in about 30 minutes.
Handwoven hat purchased in Panama many years ago. Heirloom pocket watch from grandfather Albert Wescott.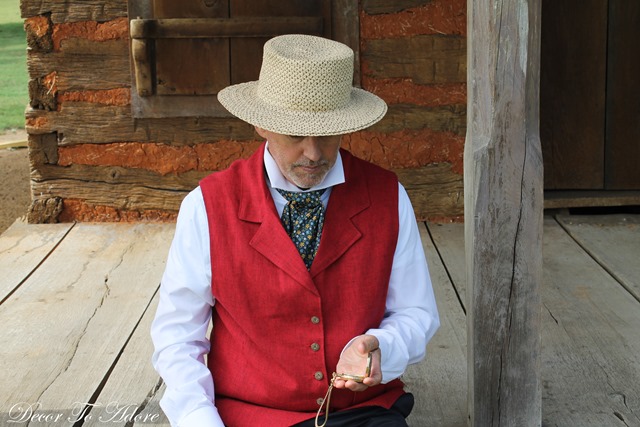 Eric CHARLES Gunn transforms into Charles "PA" Ingalls quite handsomely.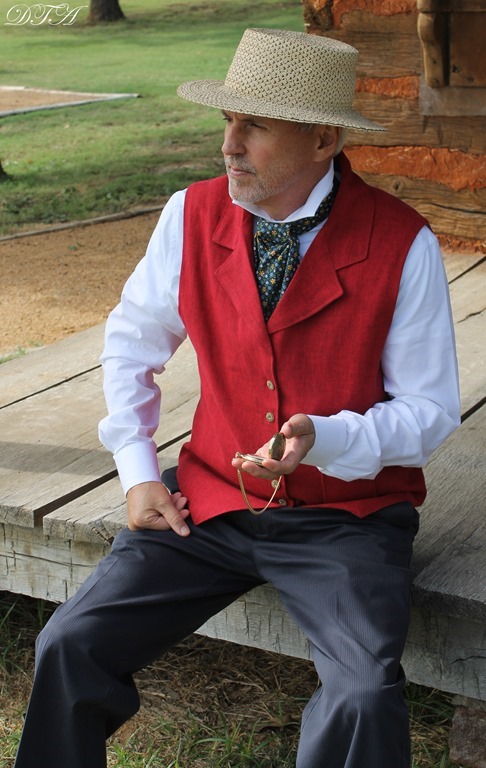 As it is still quite warm where we live the straw hat is an era appropriate choice as well.
Straw hats of this era varied in their brim and crown sizing.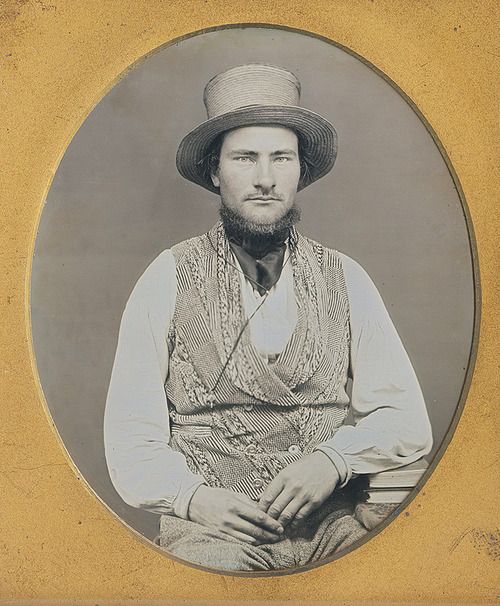 Truth be told my husband is a huge hambone. He adores honking cars and loves to interact with questioning people passing by. Particularly if they are out walking dachshunds.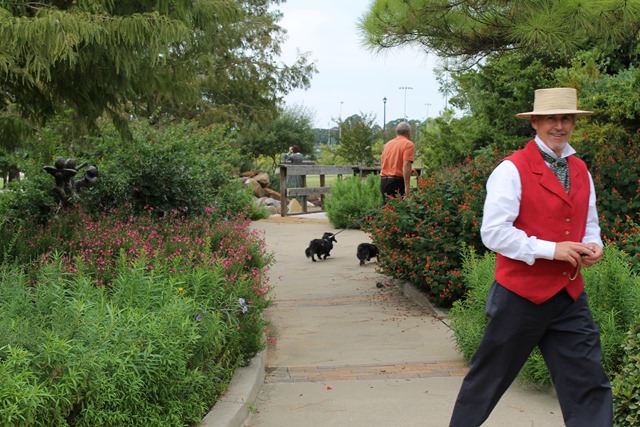 He actually came up with several of our poses during the photo shoot. Here is his imitation of a shifty, albeit well dressed, cattle rustler.
By all means leave a comment and tell him just how amazing he is. He will read and revel in every single one.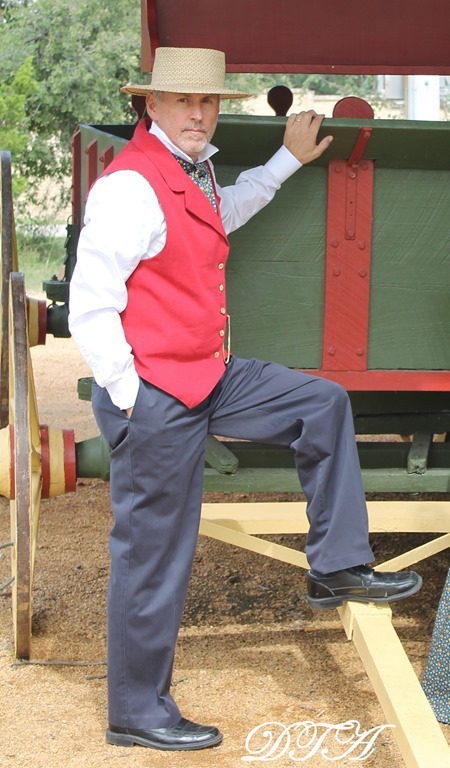 For those keeping financial score the pattern was purchased at a 99 cent sale. Andover Fabric graciously provided the calico bringing the total for this costume to just $2.00.
Real men DO wear calico!
Laura