I have just started decorating for Halloween. There are just so many inspiring ideas.
What a fantastic floral arrangement.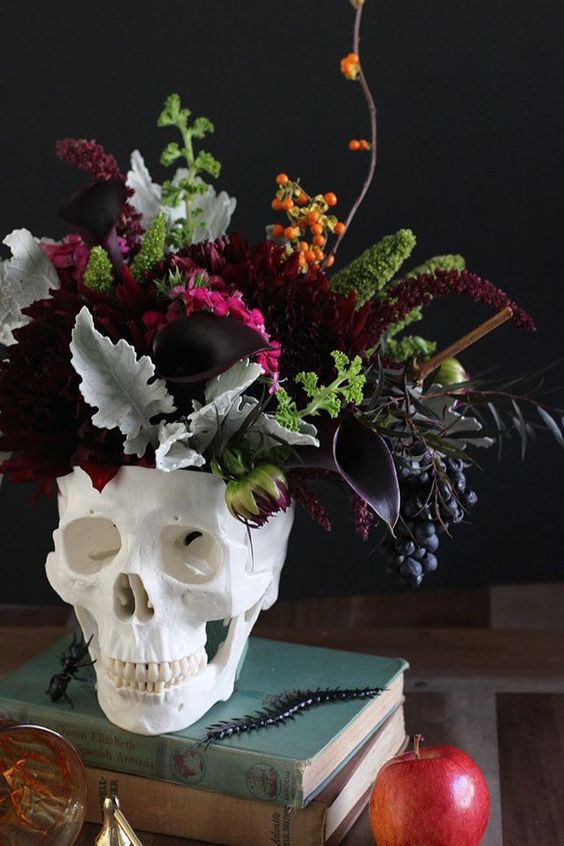 Leaves, pumpkins and crows, yes please!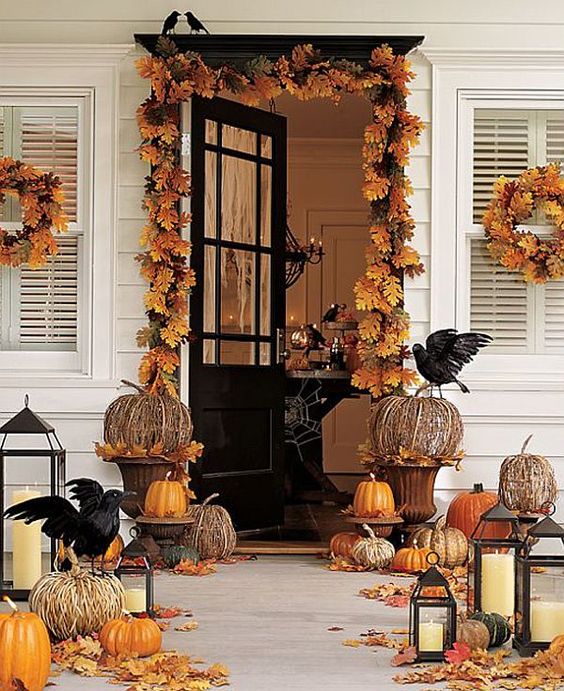 I loved this idea of transforming a pumpkin into an ice bucket.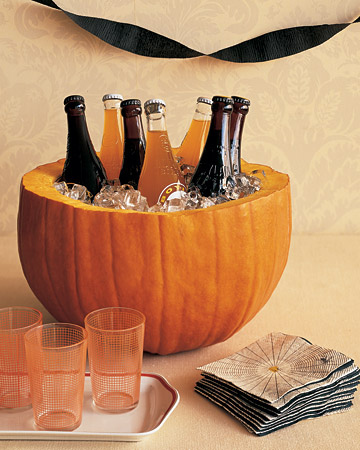 I generally keep my Halloween decor more on the harvest side or classic suspense literature inspired. These floating candles fall into the second category and would be perfect on our covered porch. 

I think I'll be making these black lace votives.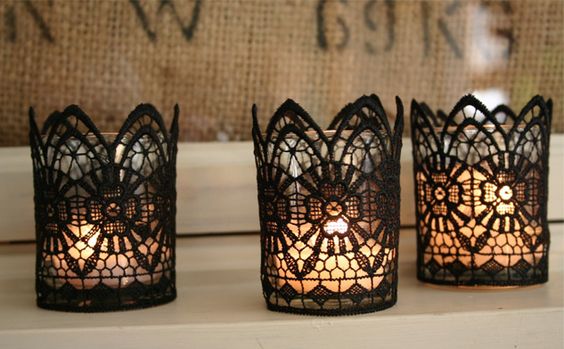 This scene made me laugh out loud. Unfortunately I could not find the original source but it's fairly simple to understand how to create.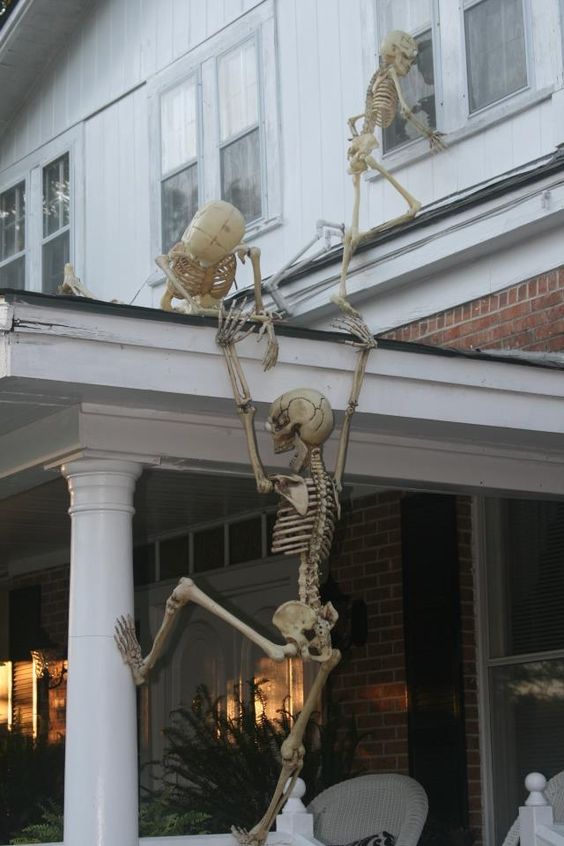 These apothecary jars and tins are just too clever!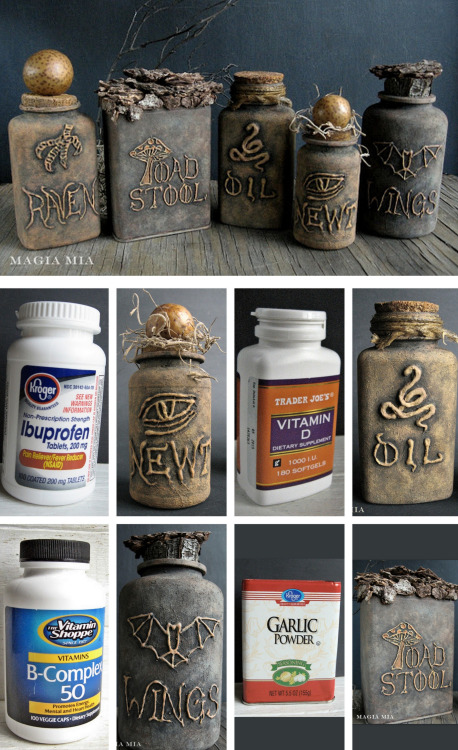 It would take a lot of drilling but there is something about this chestnut and gourd garland.
I showed these glowing eyes to Sweet Guy and then saw him digging in the trash for tissue rolls.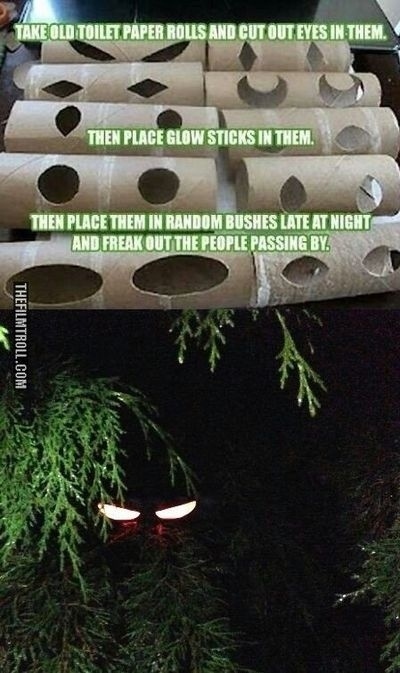 This might not be typical Halloween decor but these transformed vases look so cool!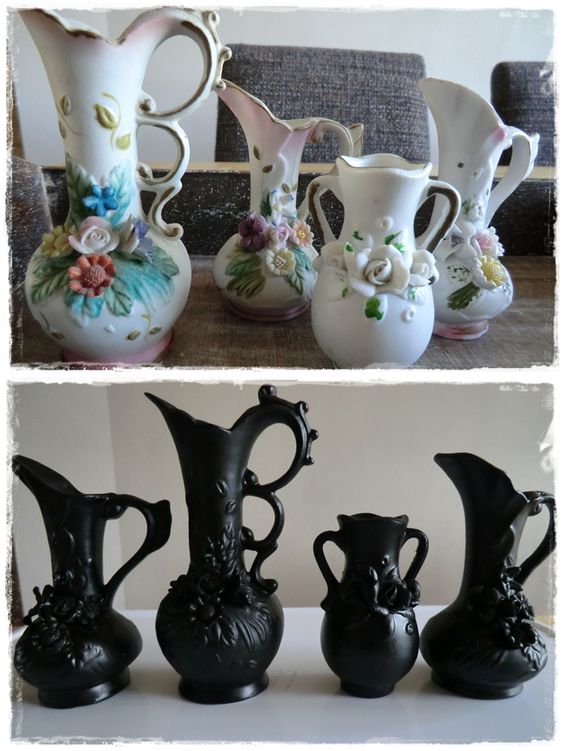 Feed me Seymour! The instructions can be found HERE.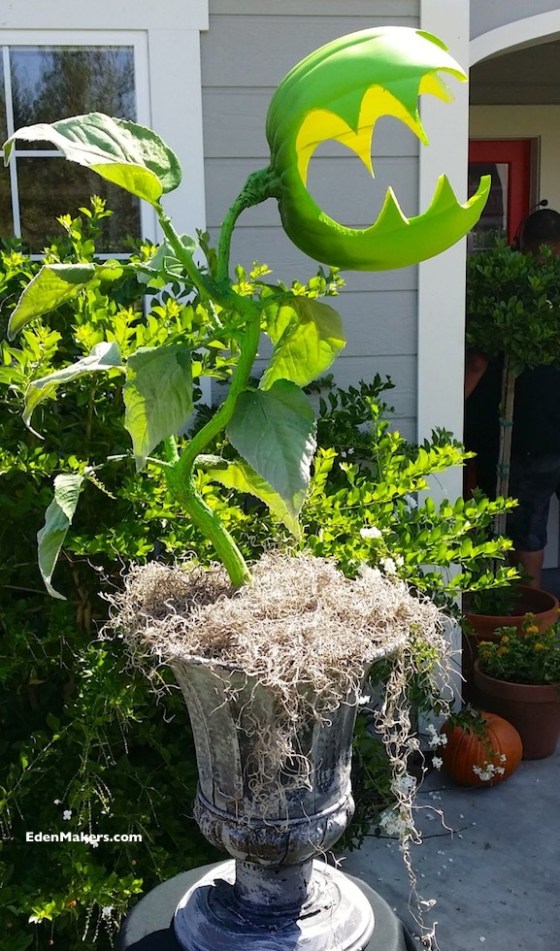 The gold paired with black and white is just fantastic!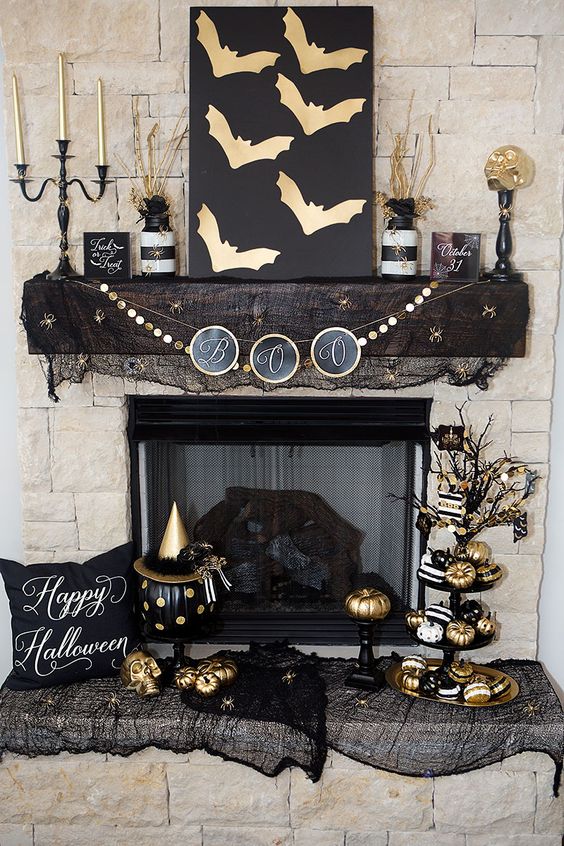 I see less than perfect pumpkins at thrift stores and garage sales all the time. This pumpkin arch is the perfect way to collect and use them.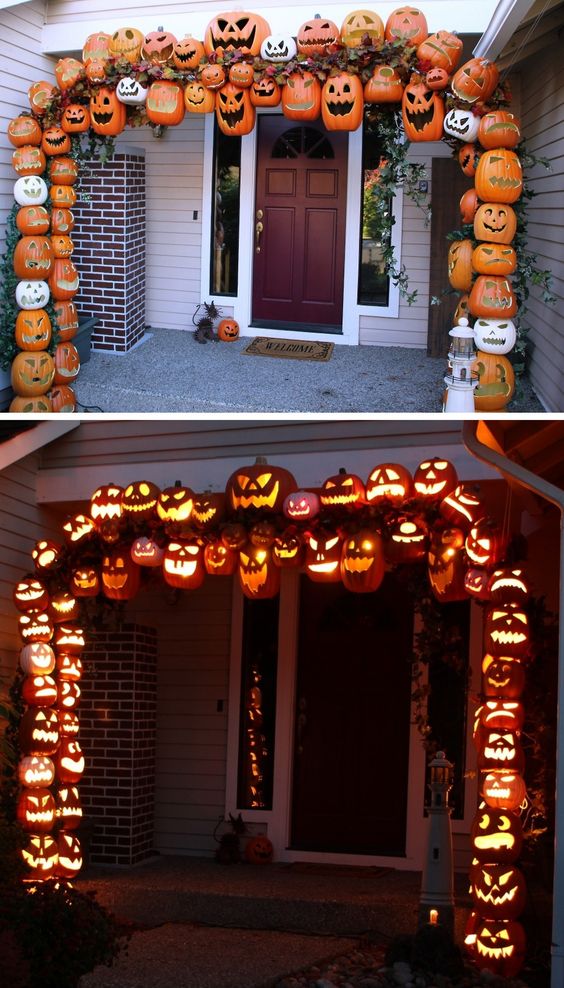 Yes to cuteness! While the eyes would take a bit of time to create these Halloween Mason Jars are such fun.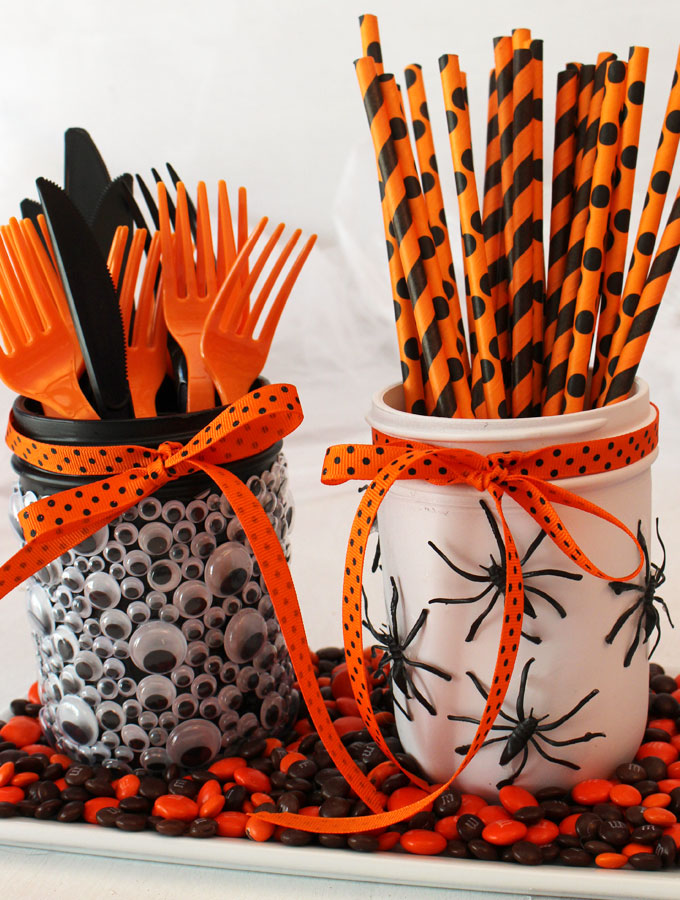 I've seen large sheets of crepe paper before but never knew what to do with it. Love the bow!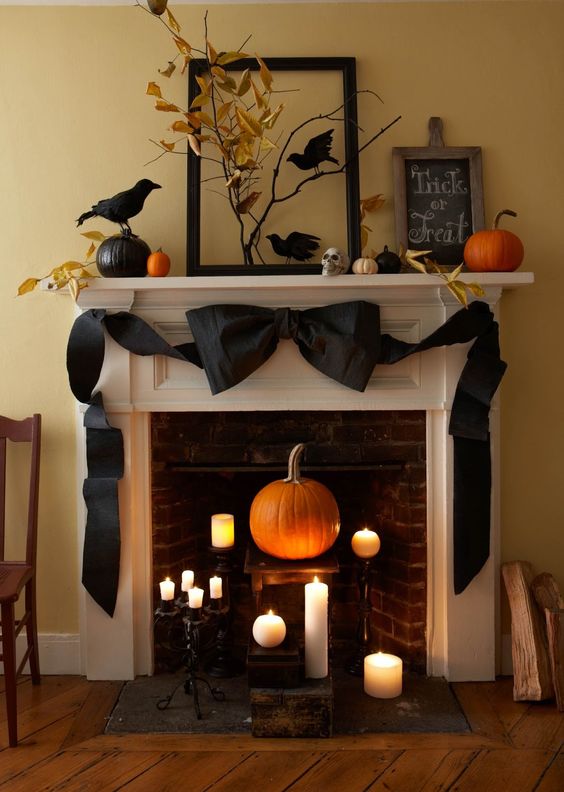 Aren't these ideas spooktacular?
Laura