Are you ready for a jam packed day of fun in Vancouver, Canada?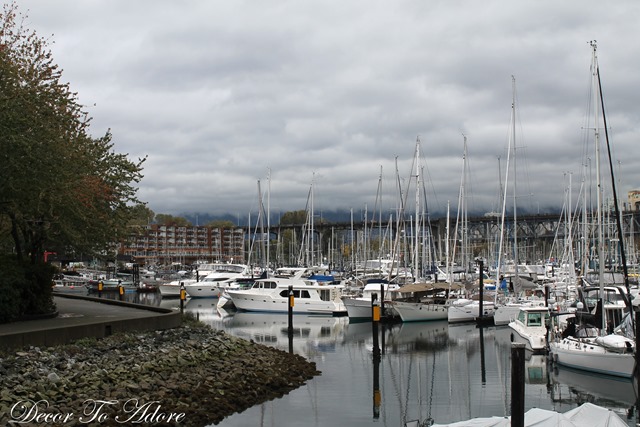 Mr. Decor and I arose with plans to ride the entire route of a tour bus to get a good feel for the layout of this lovely city. The Westcoast Sightseeing Company offered the earliest departure close to where we were staying. Our driver was very friendly and the automated sound system provided some good detailed information.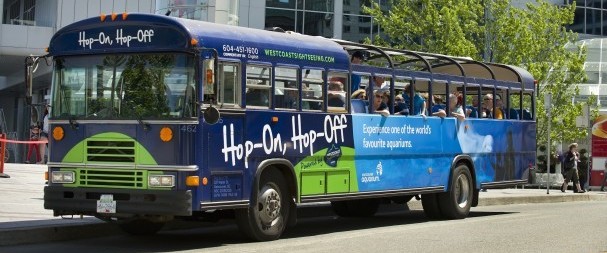 We timed our ride so that we would get off at the Granville Island stop around 11:30 so that we could tour the island and find a bit of lunch in the fabulous public market.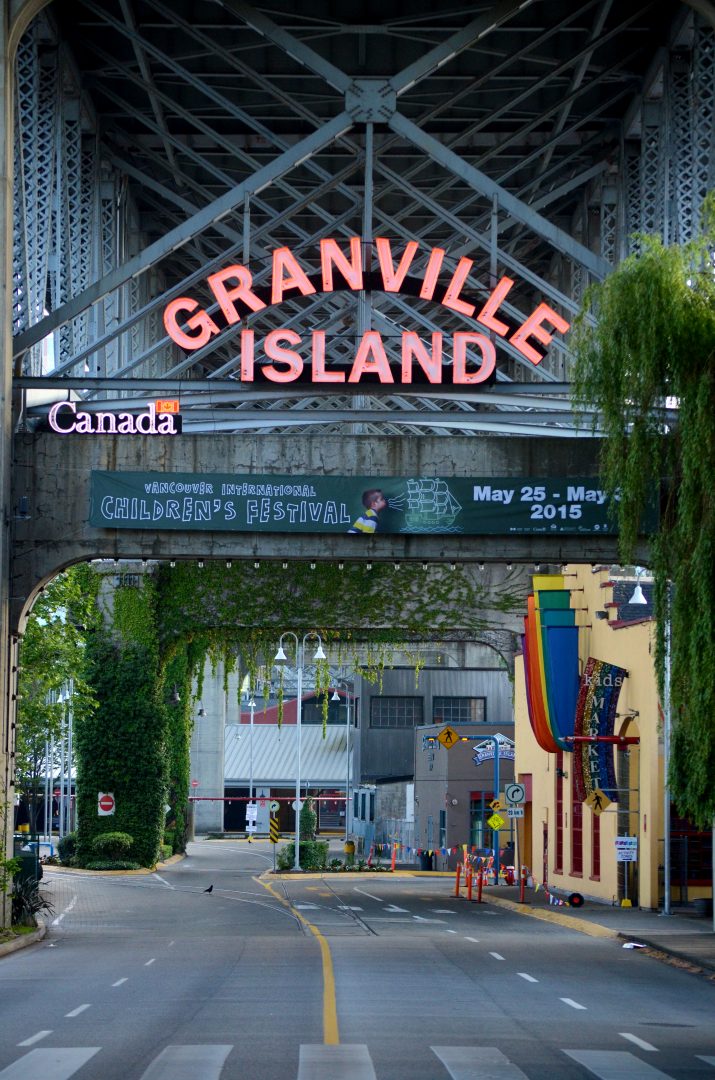 The market offers some of the most delicious fruits and vegetables….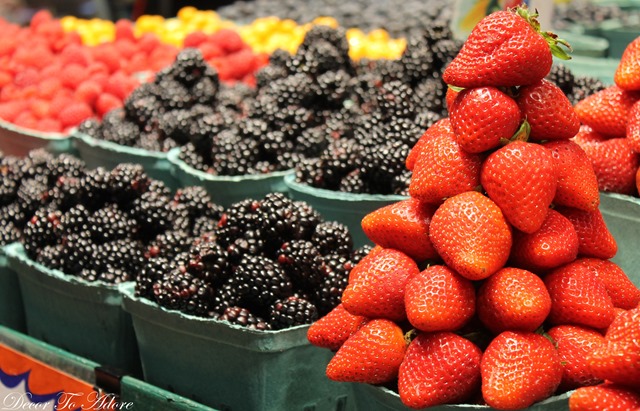 …an abundance of fresh fish…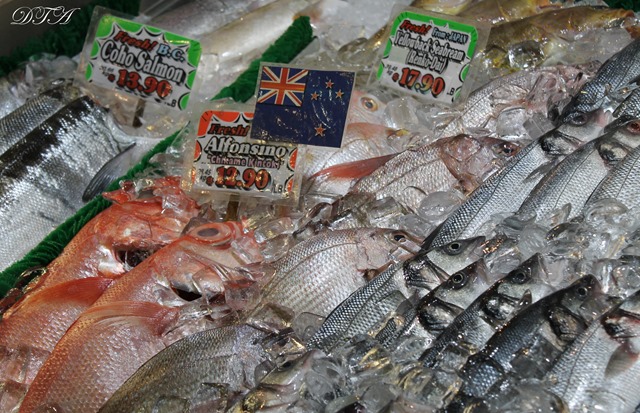 …as well as ready to eat food options from all over the world.
I told the Mr. that I would be as big as a house if I lived in Vancouver because I would want to go to this fabulous market every day.
There are also a number of specialty and artesian shops on the island.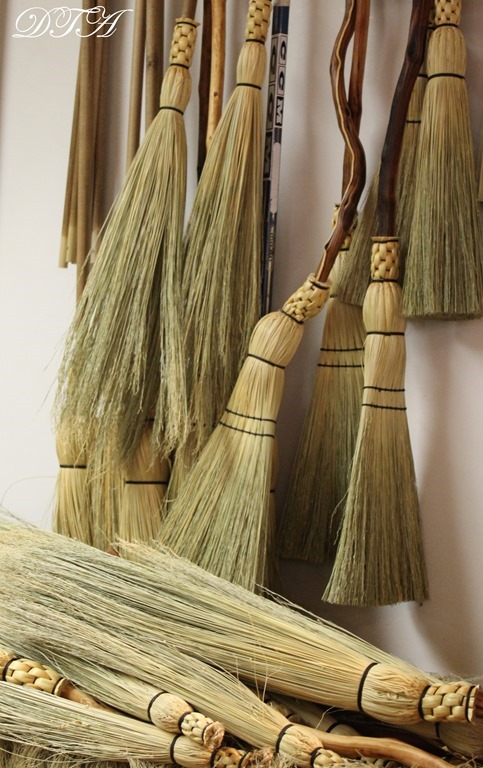 We enjoyed watching this young lady make an intricate broom at the Granville Island Broom Company.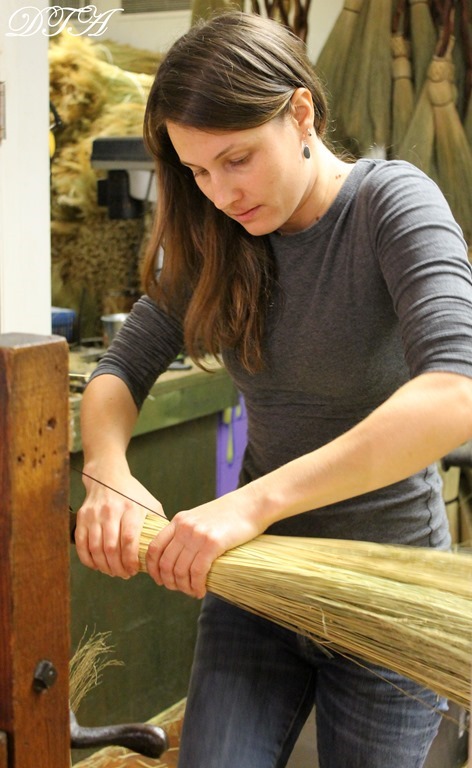 After spending about two hours on the island we hopped on the bus again and made our way to Chinatown.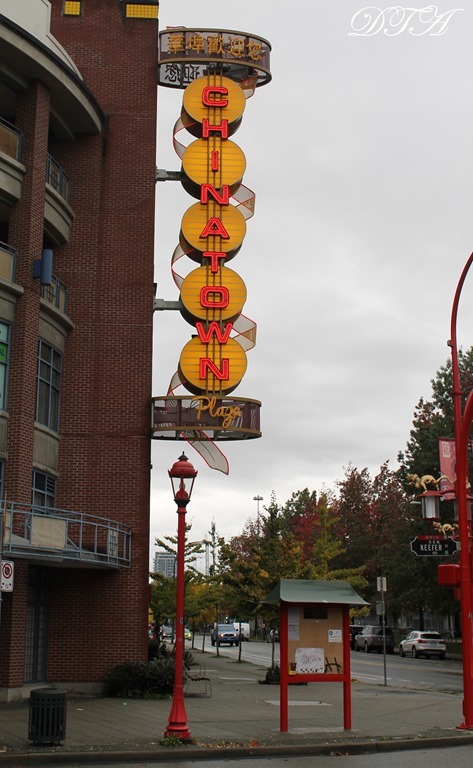 I fell in love with the dragon light posts.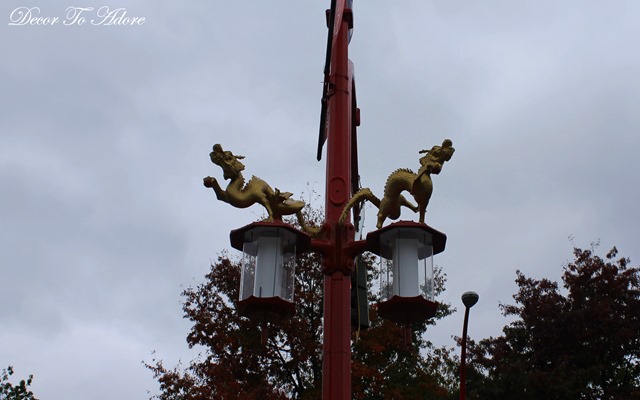 There were a number of interesting Asian shops and monuments to take in.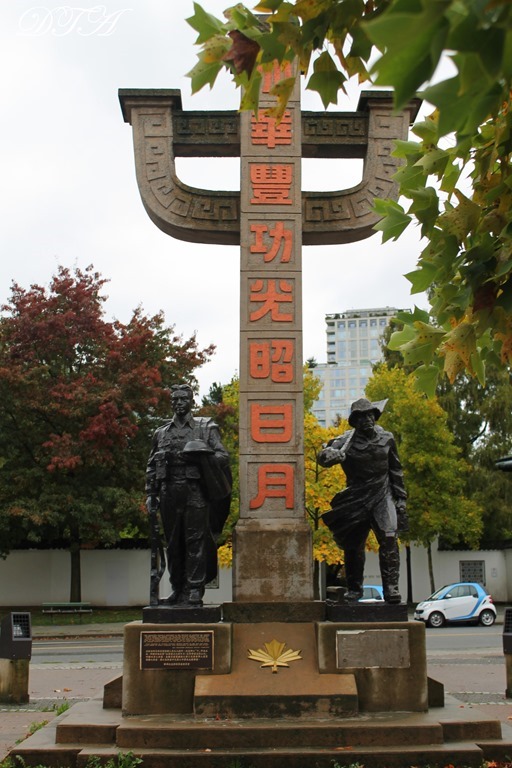 We stopped at the Dr. Sun Yat-Sen Classical Chinese Garden.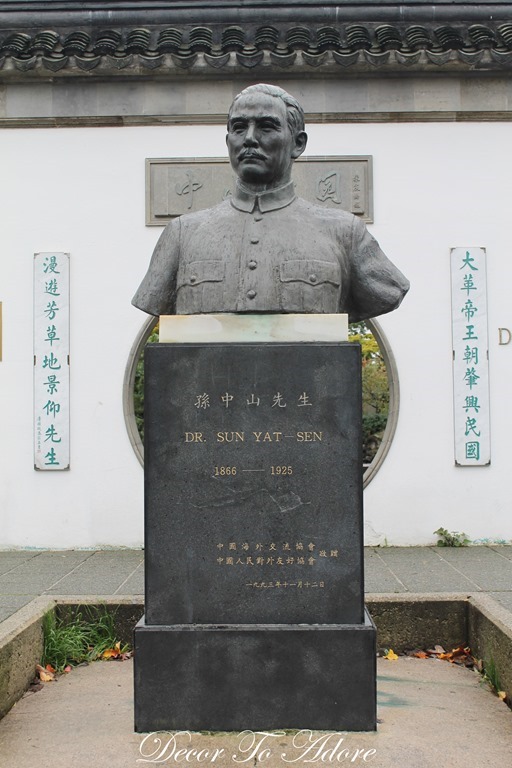 The garden has both paid and free options that you can view.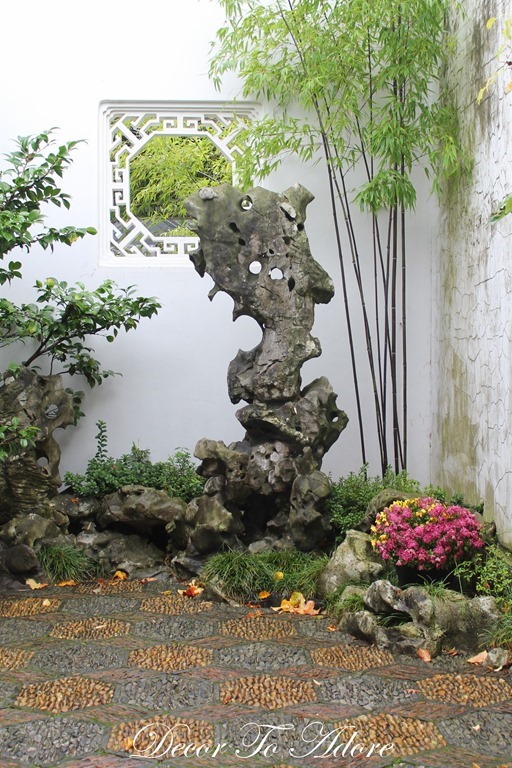 Because of our time schedule and a budget we opted to only take the free tour.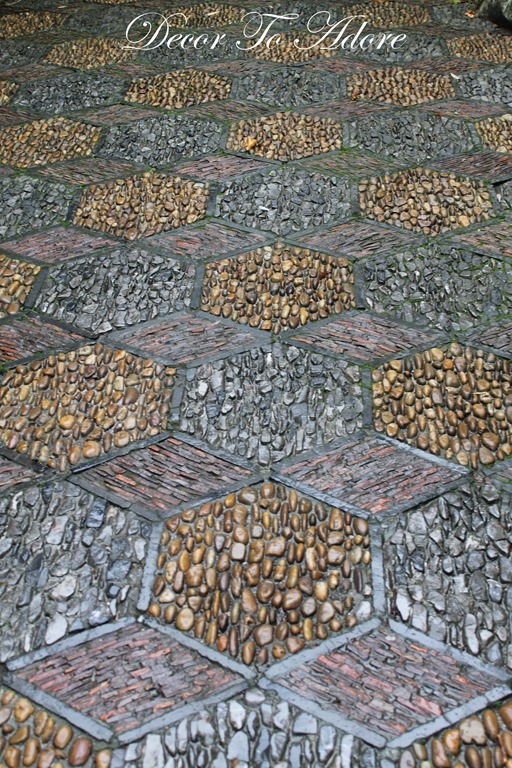 It was absolutely amazing!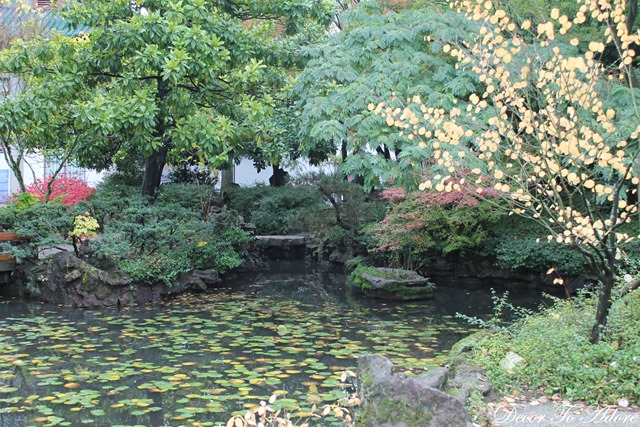 The garden style is modeled after those created during the Ming Dynasty (1368-1644).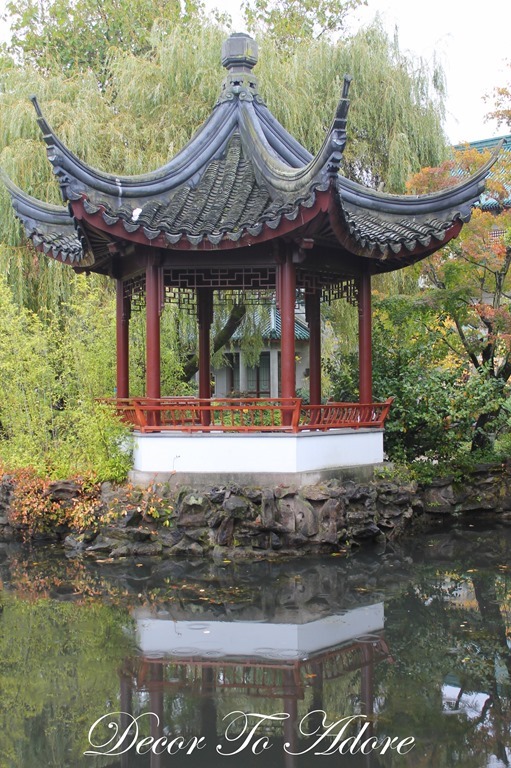 If you are a lover of natural beauty and seek a peaceful activity I cannot recommended this garden enough.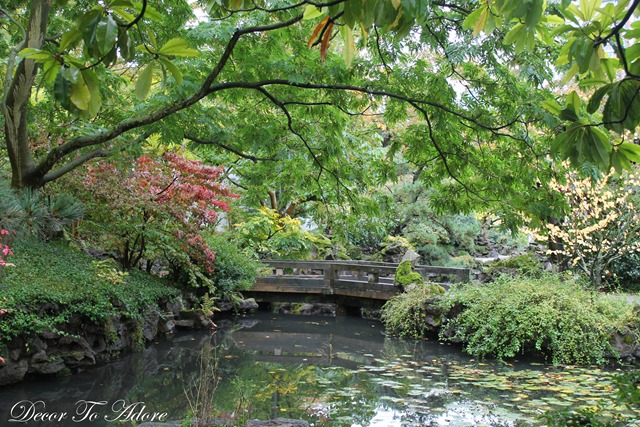 It is interesting to see the traditional architecture surrounded by modern skyscrapers.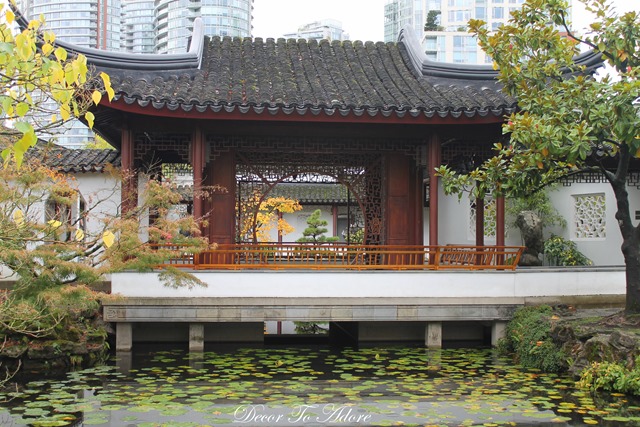 Save for one darling new friend (and her parents) we had the garden to ourselves.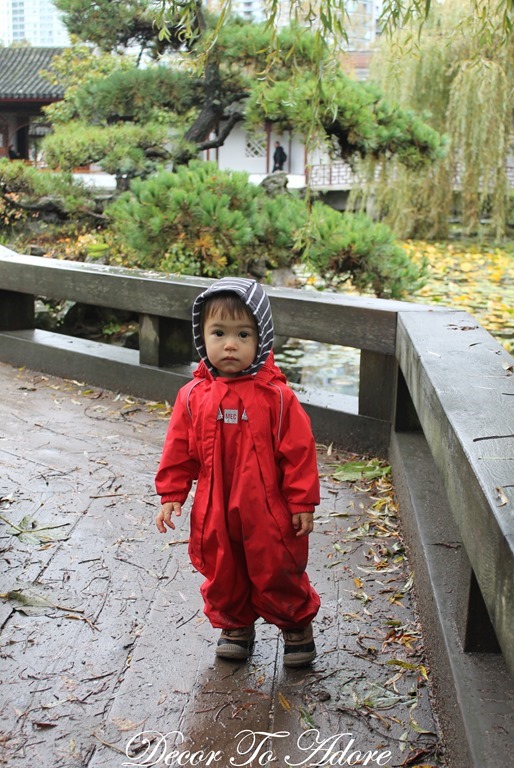 From there we walked a short distance to Gastown. The oldest section of Vancouver.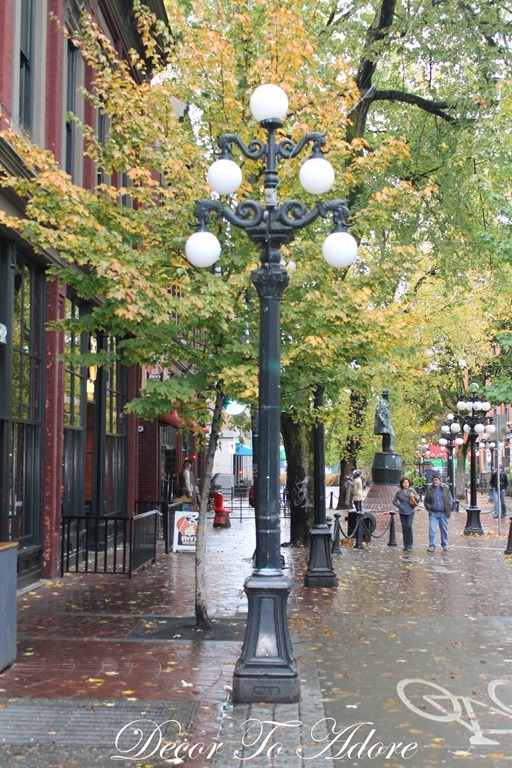 Gastown was established around the area's first tavern founded by John 'Gassy Jack' Deighton back in 1867. The charming cobblestone streets and buildings were designated a National Historic Site in 2009.
One of Gastown's most famous landmarks is the steam powered clock that sits on the corner of Cambie and Water Street.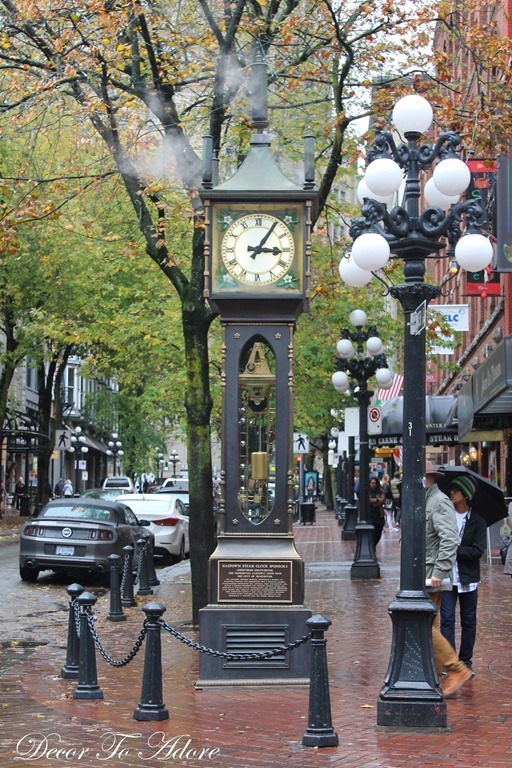 I had never seen a steam powered clock before.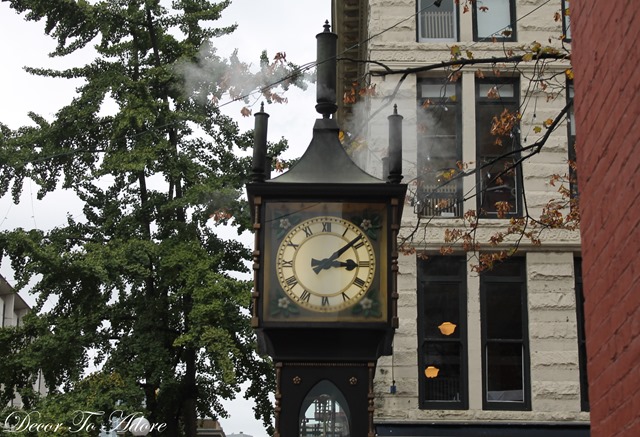 It was fascinating to watch the beautiful inner workings.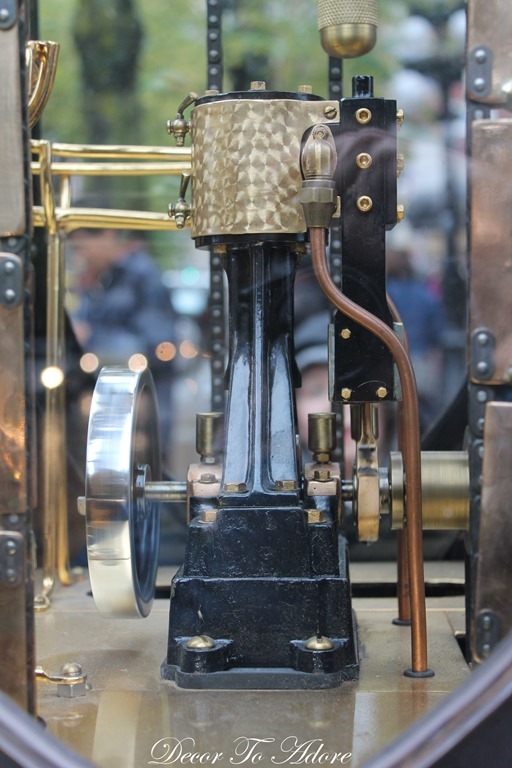 After visiting several nice shops and galleries the sun was setting in Gastown and we decided to start the 20 minute walk back to our hotel located in Yaletown. On our way we passed by the Holy Rosary Cathedral on the corner of Richards and Dunsmuir streets.
The construction of the cathedral began in 1899. It was built in the French Gothic revival style.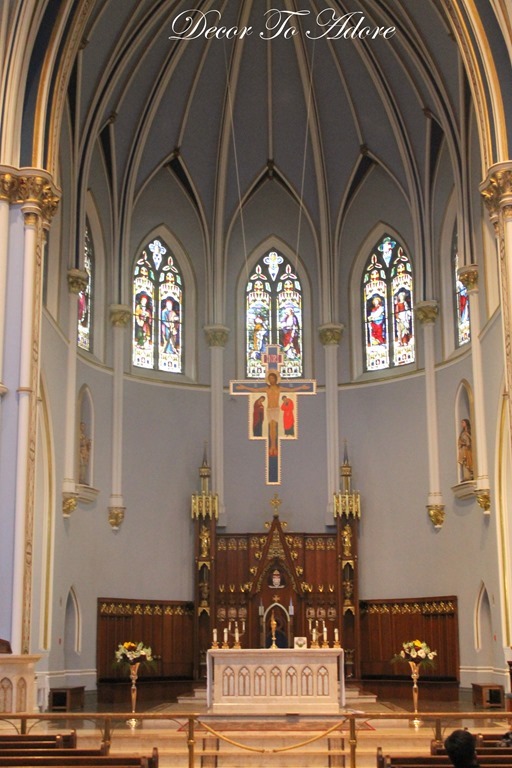 It serves as the the cathedral of the Roman Catholic Archdiocese of Vancouver.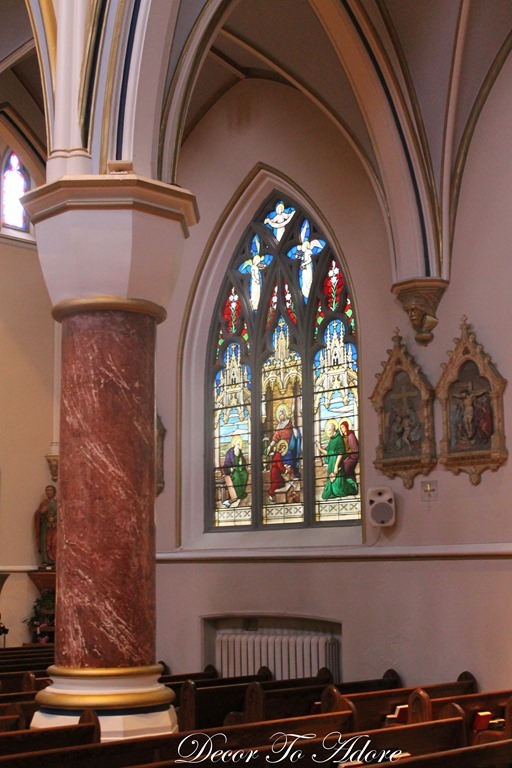 It is said that the style resembles the medieval Chartres Cathedral in France. You can view a post I wrote about my visit to that cathedral HERE and see if you agree.
The stained glass is glorious. The realism created in the faces is true high art.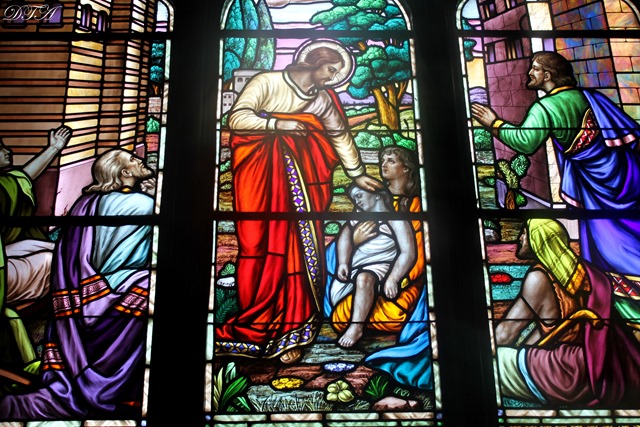 There are a total of 21 windows. The five most famous are those created by Guido Nincheri.
I was drawn to Mary as most windows depict her wearing blue but here she was in all white.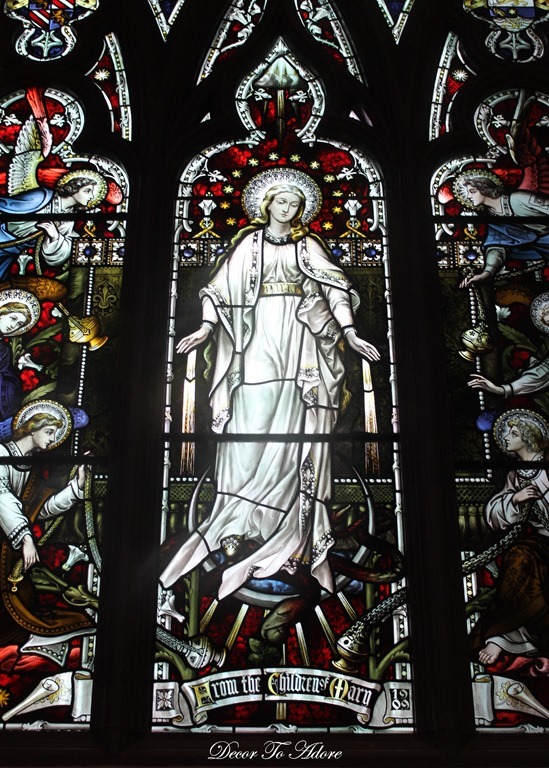 I lit two candles and said a prayer for each of my children.  As I raised by eyes she appeared to be glowing. Perhaps it was just the sun peeking through on a day which had been completely covered in clouds…or maybe, it was something even more special.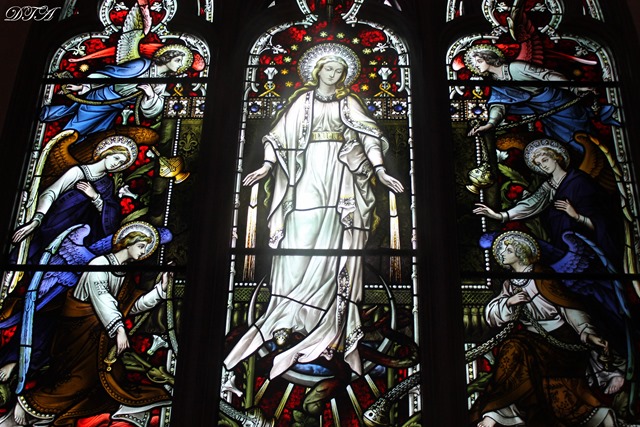 Tomorrow we will take a break from touring Vancouver for some All Hallows Eve fun but will return on Tuesday with a visit to Queen Elizabeth Park and Stanley Park.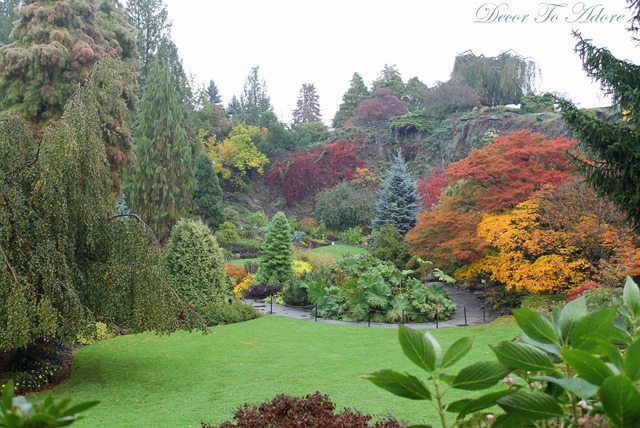 Have a beautiful day!
Laura