When I recently traveled to California I spent a few days in the Gold Country.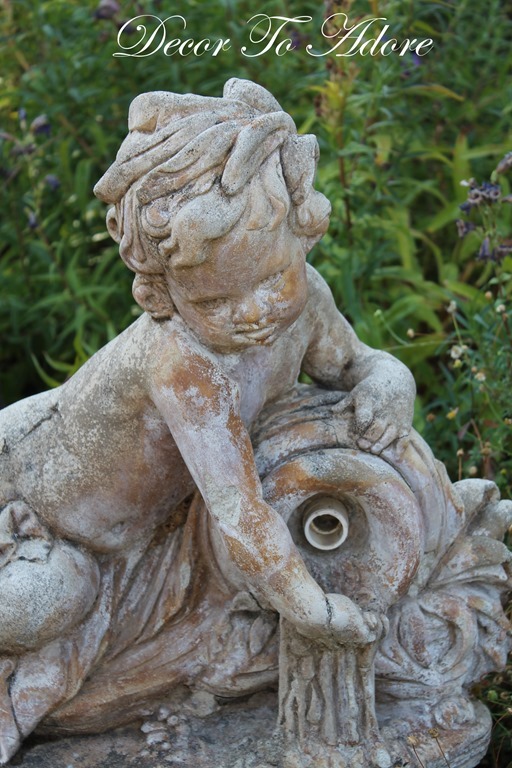 The visit was specifically to the area of Plymouth a small town founded during the gold rush years.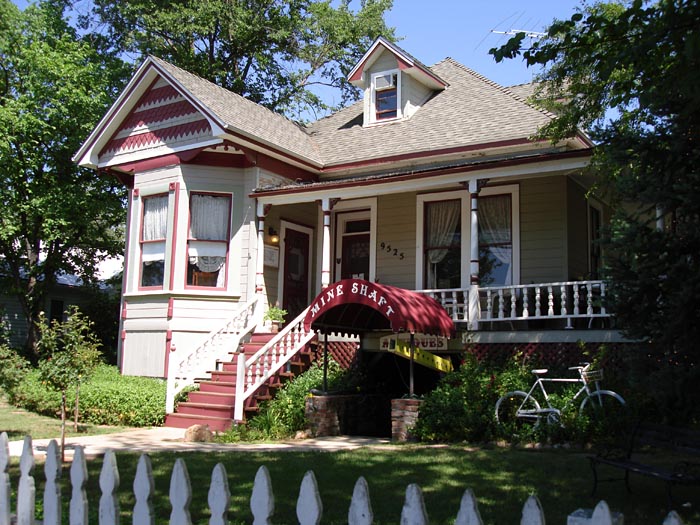 It has a main street of buildings that feature various lovely patinas. Many of structures have been revitalized. This gem still awaits such a transformation.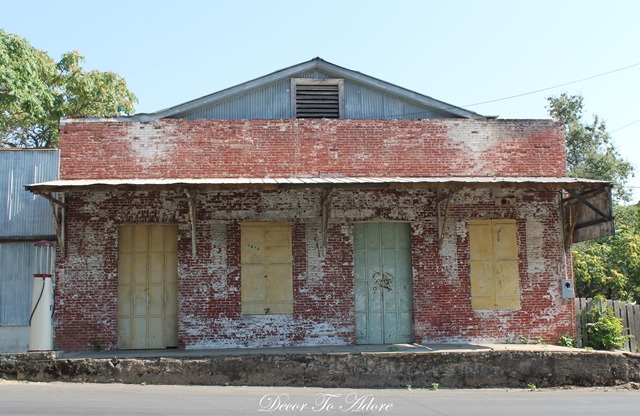 Our destination was the Nine Gables Winery.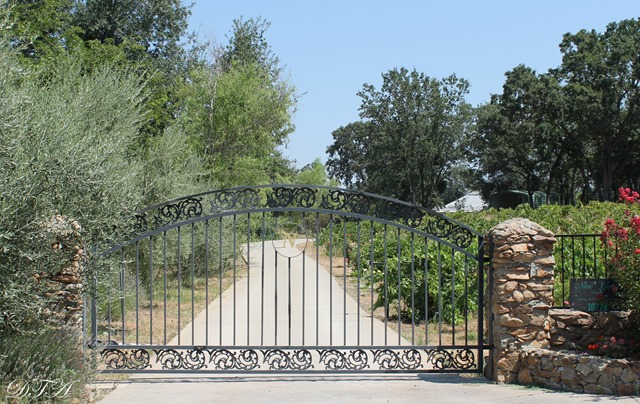 There is a tasting room as well as a bed and breakfast.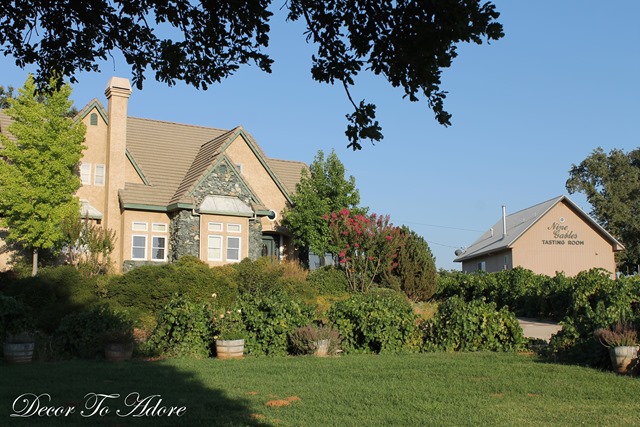 Nine Gables grows a variety of grapes but the stars of the show are the over a century old Mission Grapes.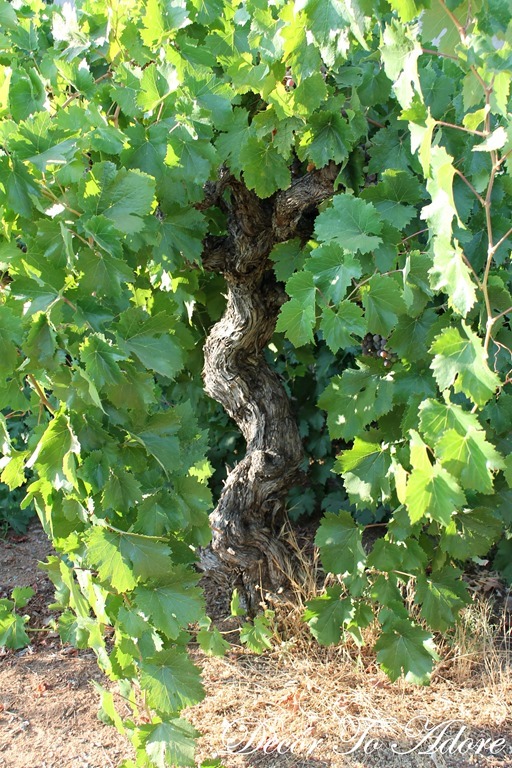 Mission grapes were brought over from Spain by early Franciscan missionaries so that they would have sacramental wine. Today there are less than 1000 acres planted in California.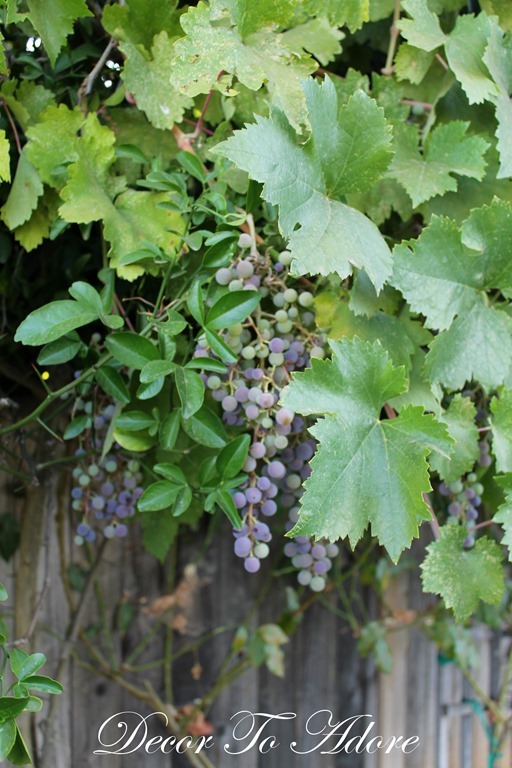 History also dots the property in various forms of old wine making paraphernalia.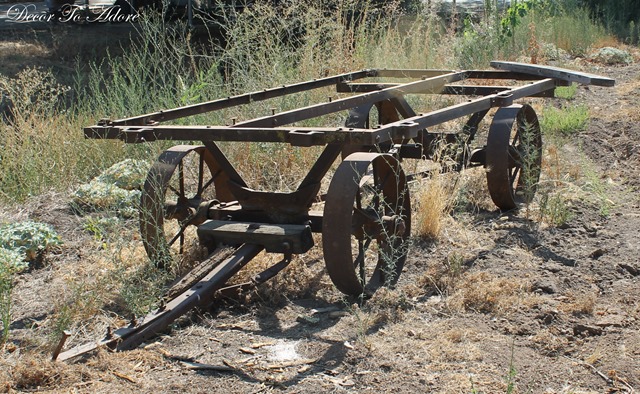 In addition to the vineyard other plants, such as lavender and crepe myrtle, thrive in this local soil.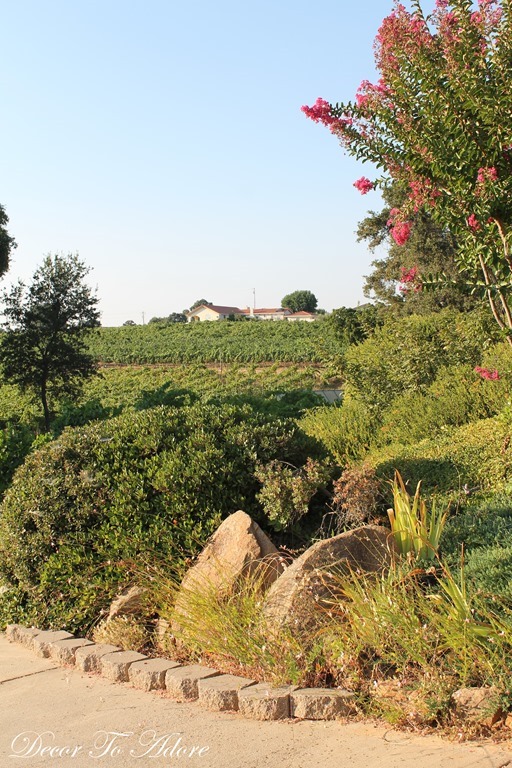 At the end of each row of vines a rose bush is planted.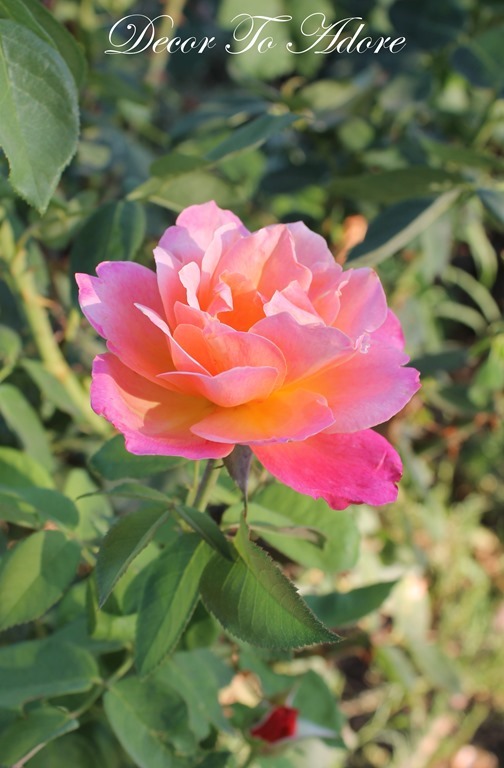 They too seem to blossom beautifully.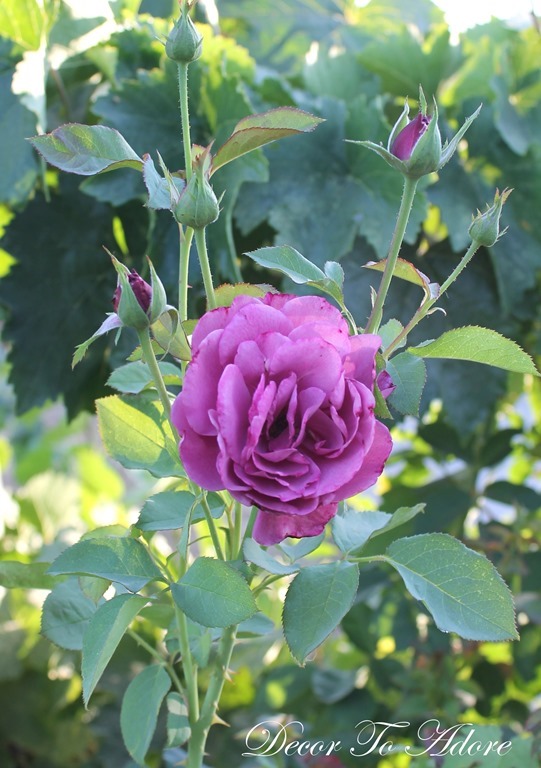 Waiting for the sunset while taking a dip in the pool was delightful.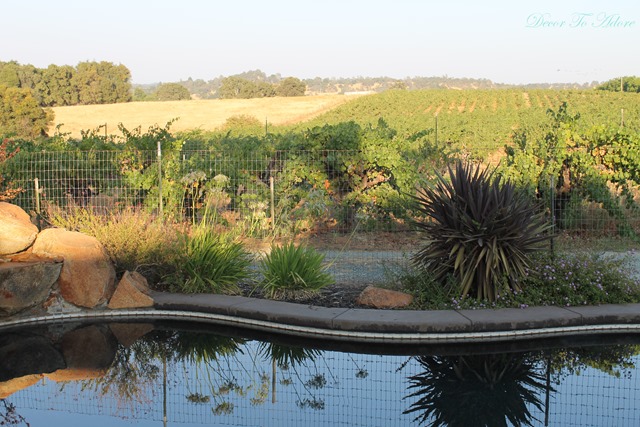 There are also many wonderful creatures to be found on or surrounding the property.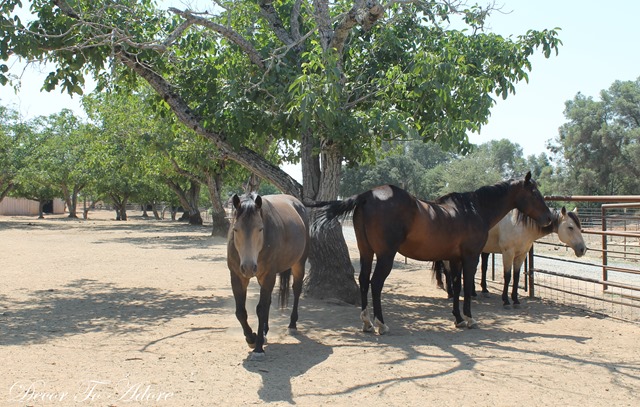 We had the option of fresh eggs for breakfast.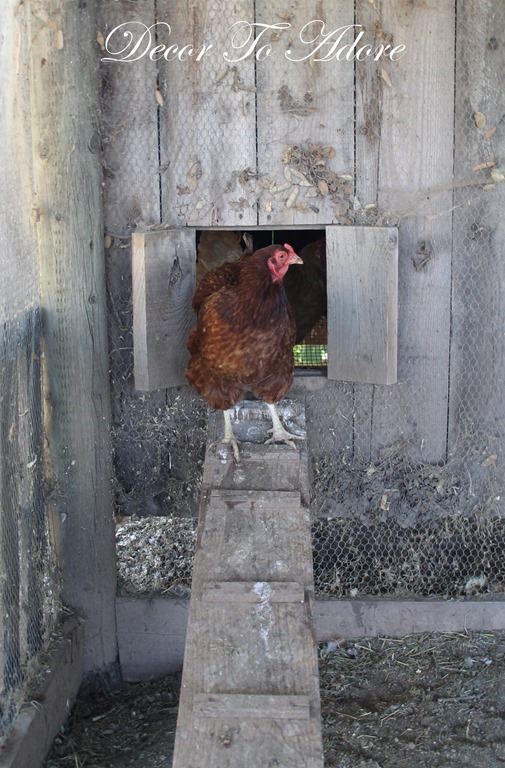 Here are happy koi awaiting their breakfast.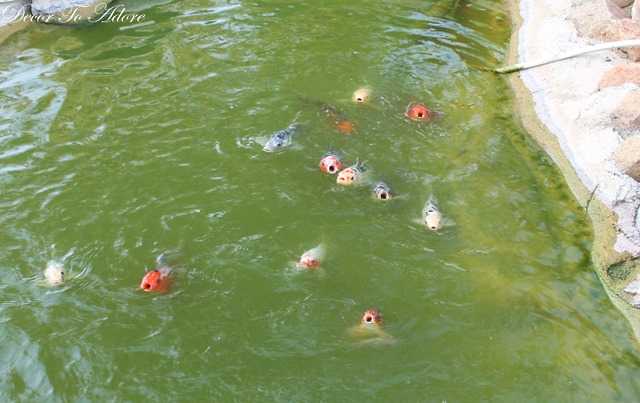 A sunbathing toad.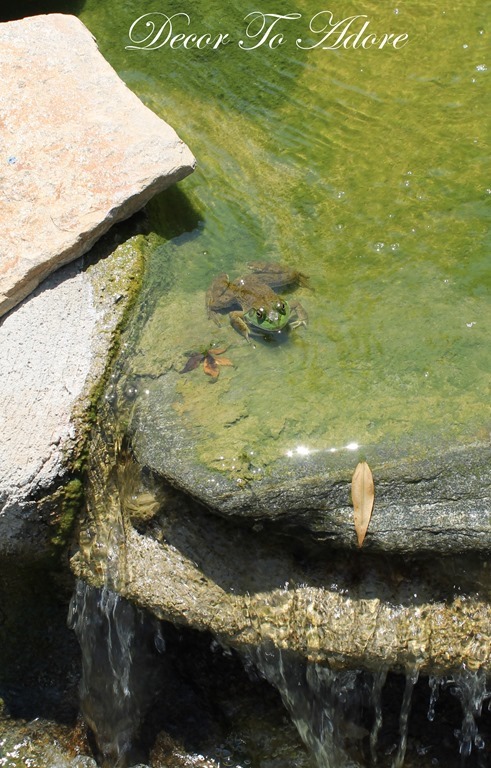 As well as my personal favorite ~ Gretchen the Weimaraner.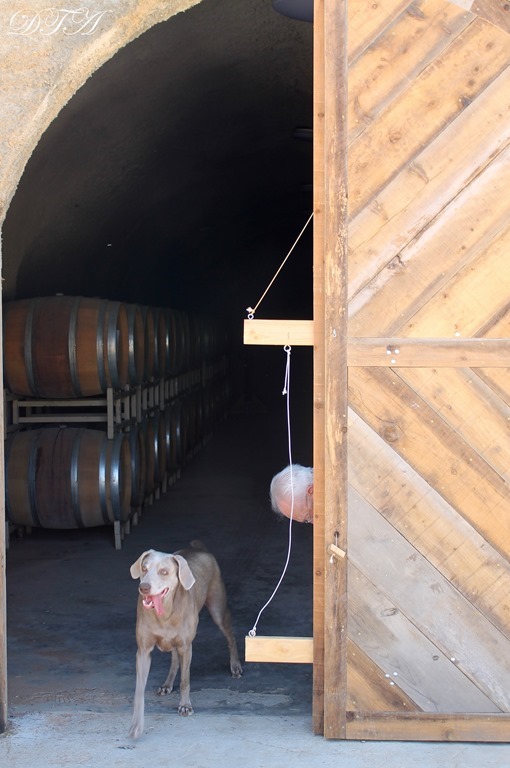 I saw almost every inch of the property and even got to inspect the grape growing process.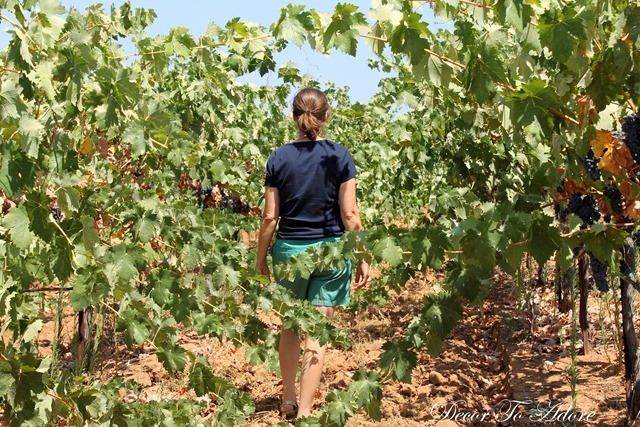 It was a spectacular experience.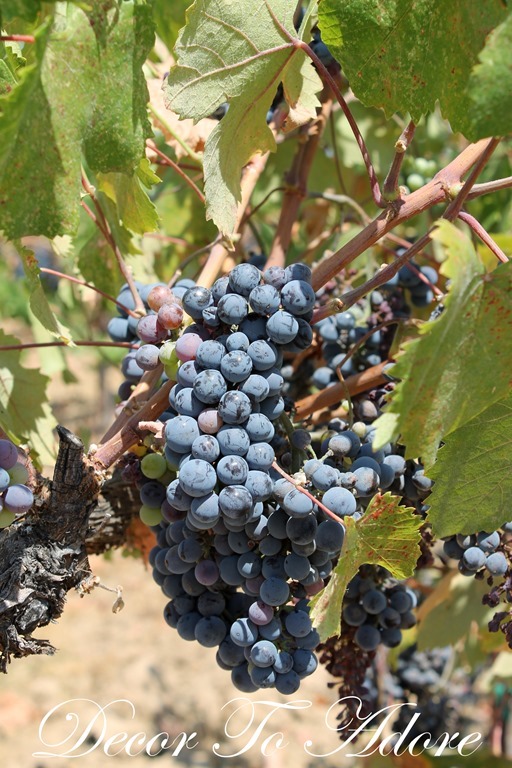 Not every guest gets to do this. This was VERY special.
You may recognize my tour guide ~ my dear childhood friend Tracy.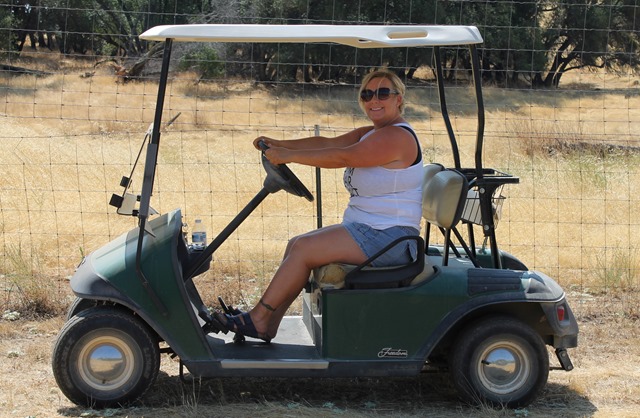 Her lovely aunt and uncle, Pam and Jerry Notestine, were longtime owners of Nine Gables.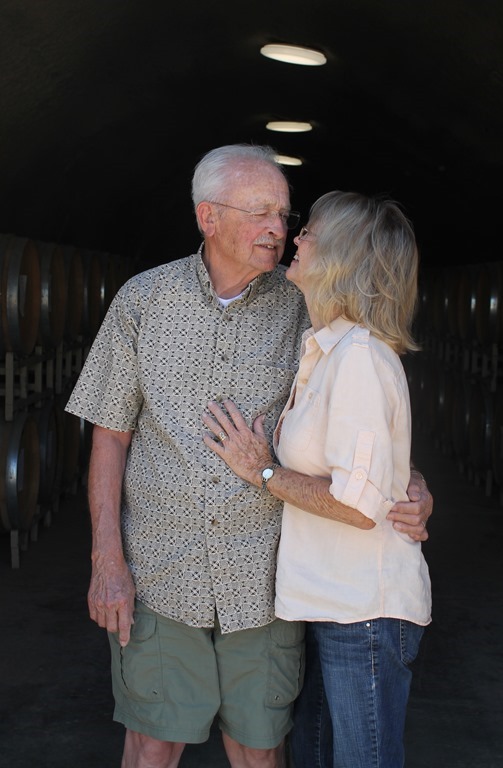 They spent many years transforming the barren landscape into the beauty that now graces the property.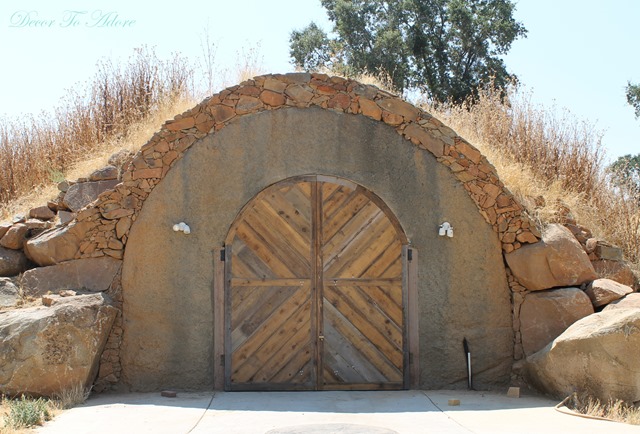 But the time has come for Pam and Jerry to retire to their small Oregon farm.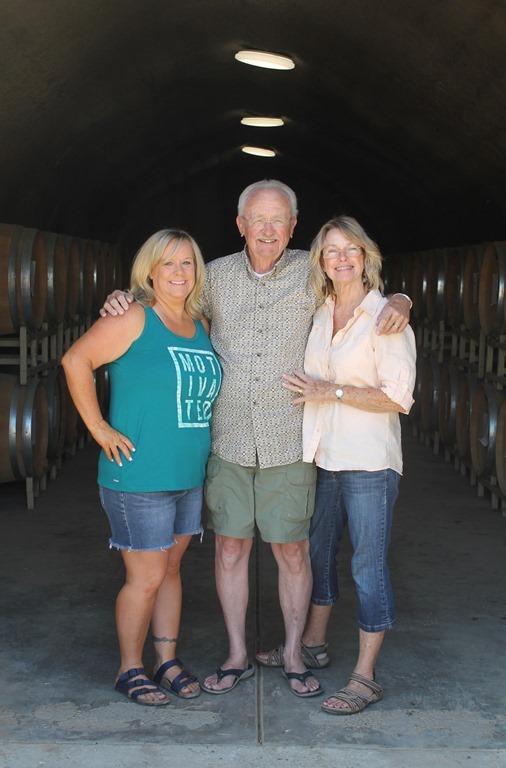 The sun has now set on Nine Gables Winery but it was a glorious, spectacular show while it lasted.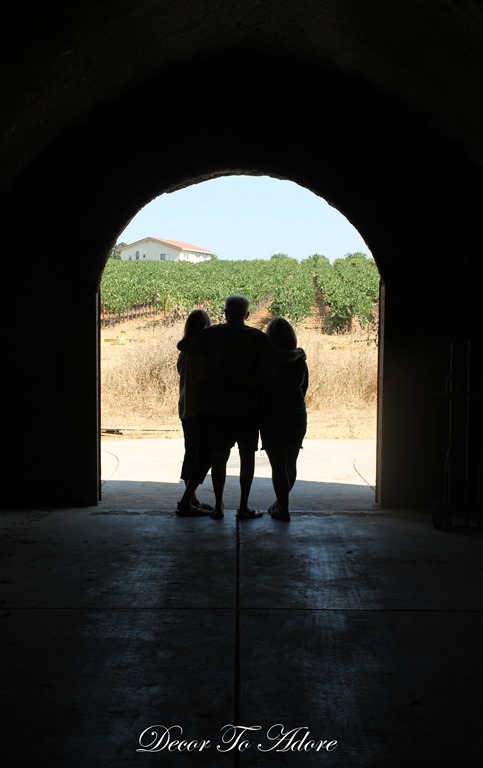 Thank you for sharing your corner of heaven with me Pam and Jerry.
Best of luck to you in your new adventure!
Laura